Peanut Butter and Jelly Cupcakes
Disclosure: This post may contain affiliate links. Cupcakes & Kale Chips is a participant in the Amazon Services LLC Associates Program, an affiliate advertising program designed to provide a means for us to earn fees by linking to Amazon.com and affiliated sites.
Enjoy all the classic flavors of a peanut and butter and jelly sandwich with this fun treat from Serene of House of Yumm. Celebrate the first day of school (or any day that deserves a special dessert) with these Peanut Butter & Jelly Cupcakes.
Peanut Butter and Jelly Cupcakes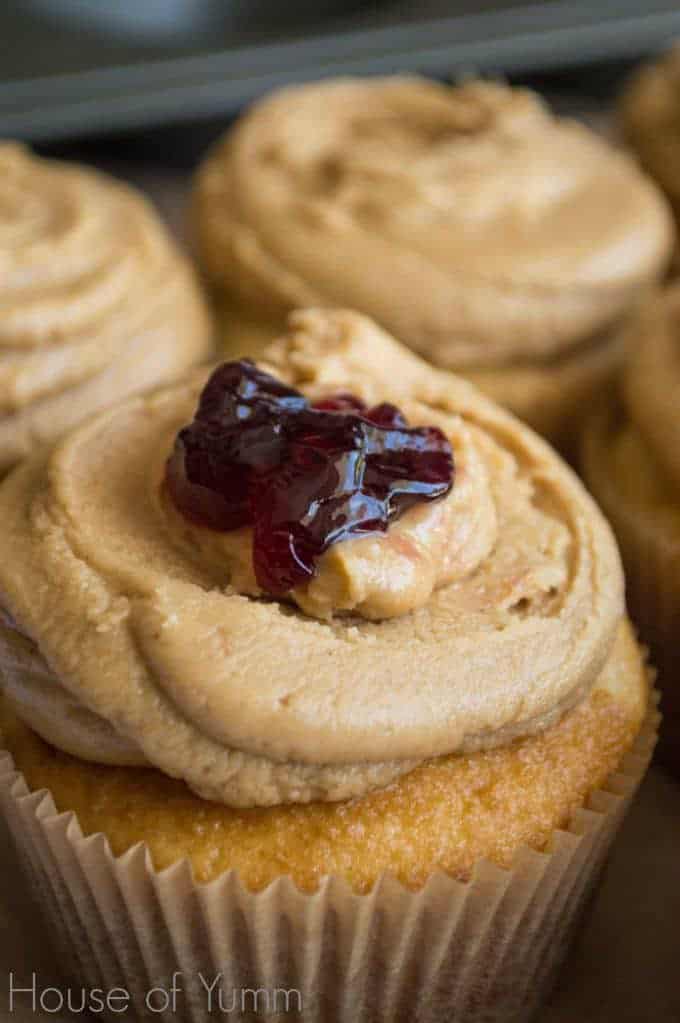 MY LATEST VIDEOS
Hi! Serene here from House of Yumm to bring you another cupcake! Peanut Butter and Jelly Cupcakes to be exact. It's that time again. Kids are heading back to school. Whenever I think about my days of school there's so many memories that come back. One of my fondest memories is the classic Peanut Butter and Jelly sandwich. On white bread of course. Although growing up that white bread was banned in my home. My mom never bought that stuff. I dreamed of having my Peanut Butter and Jelly on white bread instead of the whole wheat my mom made me eat. Now of course I do the same to my kids. Whole wheat all the way! But I did let them indulge on these Peanut Butter and Jelly cupcakes. What's the fun in being good if you can't have a little cheat now and then?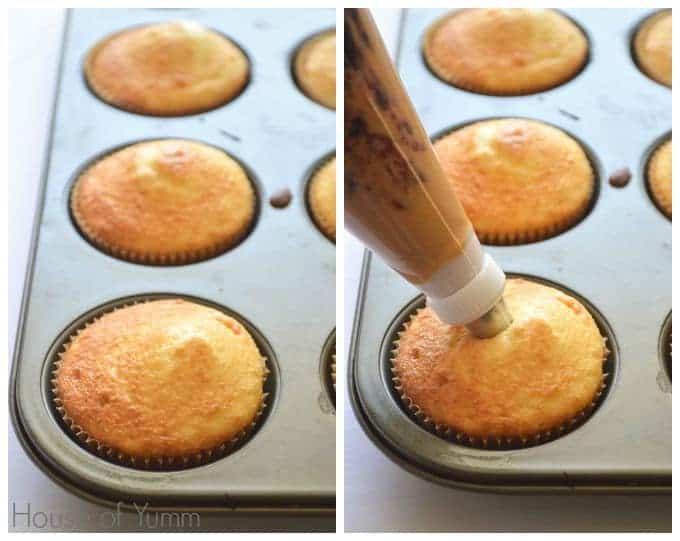 These cupcakes are made with white cake. I used a mix, you can use any mix that you love, happen to have on hand, or your favorite homemade mix. The mix I used made 24 cupcakes. So the recipe below for the frosting will be for 24 cupcakes. If you make a smaller batch make sure you adjust accordingly. Unless you want to sit and eat the remaining peanut butter frosting with a spoon. And then lick the bowl clean. No judging here. This is a safe place. These little cakes are filled with a peanut butter and jelly mixture. You can see in the picture above I used a frosting bag and tip to fill the cupcakes. You can also cut a small hole in the center, and scoop the peanut butter and jelly inside, or use a plastic bag to fill them. So many options, so many ways, basically the goal is to get some peanut butter and jelly in the middle of the cupcakes. Best part? You can pick your favorite flavor of jelly. I used grape, but if you're more of a strawberry (or any other flavor) person, go for it!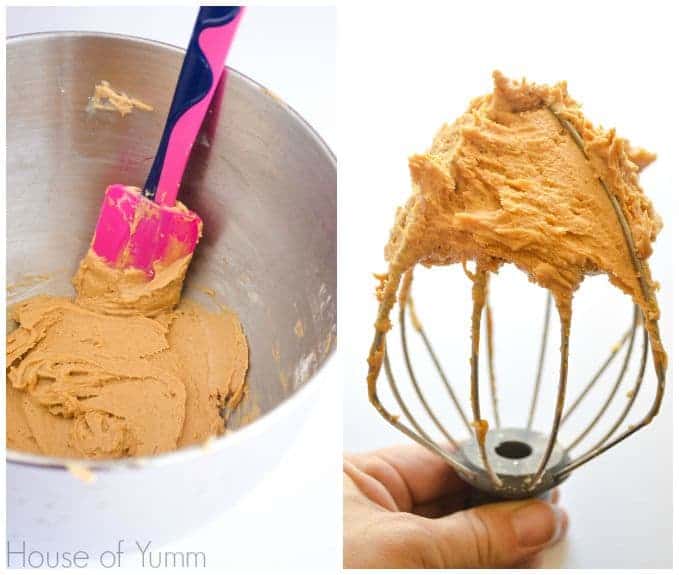 Now this peanut butter frosting. Let's talk about it. Just look at it. Thick and fluffy, sweet and peanutty, how can a frosting be everything you need and crave all at the same time? This isn't just frosting with a little peanut butter for flavor. This is peanut butter, with a few extras to make it sturdy enough to go on a cupcake as frosting. If I were to just plop peanut butter on a cupcake it wouldn't really hold it's shape and would most likely melt off the cupcake at some point. Although I doubt the cupcake would be around long enough for that to happen. But this peanut butter frosting is the best of all worlds.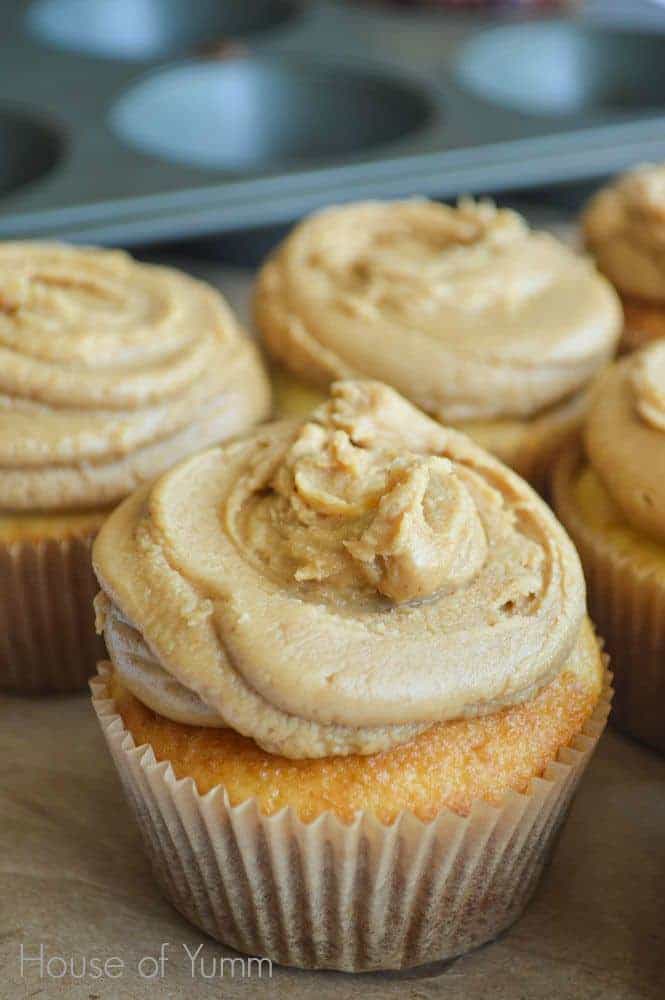 Once frosted, please spoon some jelly onto the top. It gives the cupcakes magical powers. It makes you feel young again. Personally I can't think of a better way to celebrate the coming school year than with these Peanut and Jelly cupcakes! I hope you enjoy!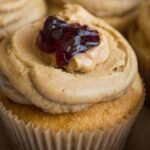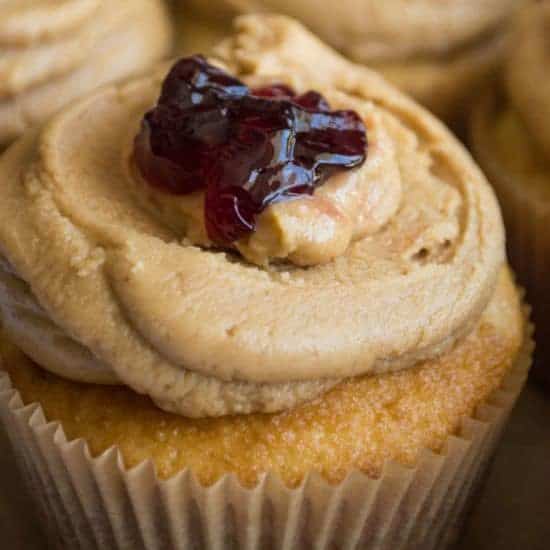 Peanut Butter & Jelly Cupcakes
Enjoy all the classic flavors of a peanut and butter and jelly sandwich with these Peanut Butter & Jelly Cupcakes
Course:
Cupcakes, Dessert
Ingredients
Cupcakes
White Cake Mix plus required ingredients

or homemade cupcake batter

1/4

cup

creamy peanut butter

3

tablespoons

jelly

flavor of choice
Peanut Butter Frosting
3

tablespoons

room temperature butter

1

cup

creamy peanut butter

1

cup

powdered sugar

1/2

teaspoon

vanilla extract

Additional 1/4 cup jelly to top the cupcakes
Instructions
Preheat oven to 375 degrees. Prepare the cupcake batter according to directions. Bake in cupcake liners for approximately 16 minutes, or according to directions for homemade batter.

Allow to cool in the pan for 5 minutes. Then remove to wire rack to continue cooling.

Once cupcakes are completely cooled, spoon the 1/4 cup peanut butter and 3 tablespoons jelly into a pastry bag using a smaller round tip (I used Wilton 4). Insert tip into the center of the cupcake and fill with the peanut butter & jelly mixture. Once filled remove the tip from the cupcake. Set aside and continue filling remaining cupcakes.
Peanut Butter Frosting
Add the room temperature butter to mixing bowl. Beat over medium speed for about 1 minute, until butter is creamy. Add in the peanut butter and continue to beat over medium speed until completely combined with the butter. Will be a creamy mixture.

Add in the powdered sugar and the vanilla extract. Mix over medium speed until completely combined. Then beat with high speed until frosting is light and fluffy.

Spoon the frosting into a pastry bag to pipe onto cupcakes or frost with a knife. (I used a Wilton 2A tip)

Spoon a teaspoon of jelly onto the tops of the cupcakes if desired!

Serve and enjoy

Cupcakes can be stored at room temperature in a sealed container for 3-4 days.
If you like this recipe here's some others I think you'll enjoy!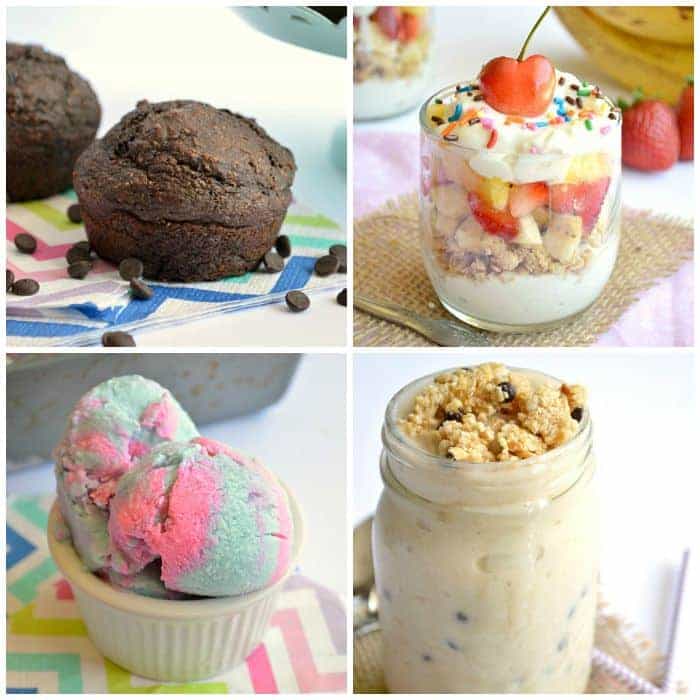 Cookie Dough Milkshake (Healthy & Dairy Free)