It's  Holiday Recipe Club time again!!  The Holiday Recipe Club is a blog hop centered around holiday recipes, and trying to inspire people to come up with something different than their usual holiday fare.  So each month, participants are given a list of a few ingredients.  They must then come up with a holiday recipe that contains at least one of the ingredients.  You'll find the links to all of the participants' recipes at the bottom of this post.
Now I know my American readers are saying, "Huh?  What holiday could it possibly be?"  Well, we decided that, since the Holiday Recipe Club has members from various countries around the world, and each blog has readers from even more places, we would start celebrating international holidays.  This month, we are celebrating the Queen's Diamond Jubilee, which our English friends are all celebrating.  The ingredients we had to choose from were Tea, Jam, and Worcesteshire Sauce.
I am going to say that my recipe is not very English, but it does contain tea.  Now, I love tea, but once June rolls around, I am not drinking as much hot tea as I do during the winter months.  Then I saw this Vanilla Chai Breakfast Shake from Chocolate-Covered Katie.  It sounded fabulous, but I didn't want to deal with getting a pinch of this spice, a pinch of that spice, and having it taste great because I got the ratio right one time, and then gross because I added too much pepper or cardamom another time.  So I took Katie's suggestion, and simply used a Chai tea bag.  Now, to do it this way take some advance preparation, so that you can let your tea milk chill before making your smoothie, but it is totally worth it.  And if you are planning on a smoothie for breakfast, you can always heat the milk, put in the tea bag, and throw it in the fridge the night before.  So creamy and delicious and refreshing!
Cheers!
Are you a coffee drinker or a tea drinker?  For me, it is tea all the way.  Occsionally I will have coffee – but really only mixed with equal parts milk, sugar, and some flavoring.
Author:
Brianne @ Cupcakes & Kale Chips (adapted from Chocolate-Covered Katie)
Recipe type:
Smoothie, Snack, Breakfast
Ingredients
1 cup milk of choice (I have used unsweetened vanilla almond milk and coconut almond milk)
1 chai tea bag (I used decaf)
1 very-ripe frozen banana
¼ tsp pure vanilla extract
Instructions
Heat your milk on the stove for for a minute or two in the microwave, just until it is hot and steam.
Put the tea bag in the milk and place in the refrigerator until chilled.
Combine the tea milk, banana (cut into chunks) and vanilla in a blender or Vita-Mix or Magic Bullet and blend until smooth.
Adapted slightly from Vanilla Chai Breakfast Shake from Chocolate-Covered Katie (based on her suggestion).
Enjoy!

And be sure to check out the other Holiday Recipe Club's recipes:


This recipe was shared with:
Amee's Savory Dish Fit and Fabulous Fridays #35
Recipes for My Boys Thursday's Treasures Week 37
Mandy's Recipe Box Totally Tasty Tuesdays
Crazy for Crust's Crazy Sweet Tuesday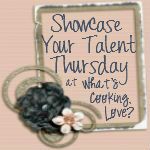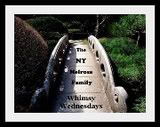 Want to see lots more yummy food from me and my friends, and cute pictures of my kids?
Follow me! 
Or have Cupcakes & Kale Chips delivered to your Inbox by entering your email in the box on the left sidebar.
Disclosure: This post may contain affiliate links, which means I earn a small percentage from any purchases you may make if you click on them.  These companies have not contacted me.  I only use the stuff because I love it.)
If you like this post, you'll love these: