Dark Chocolate Salted Caramel Pretzel Bark
How could Dark Chocolate Salted Caramel Pretzel Bark be healthy, vegan, gluten-free and delicious? I'll show you.
I am so excited welcome Lauren from Lauren Kelly Nutrition. Lauren and I "met" almost three years ago and I have loved her balanced approach to health and nutrition, and that she creates healthy recipes with CHOCOLATE! I was so excited when we finally got to meet in person a few times last year. Be sure to stop by her blog and enter to win the NINJA Supra Kitchen System that she is giving away! Round out dinner by checking out Love Bakes Good Cakes for some Healthy Meals or The NY Melrose Family for some Healthy Snack Ideas in our #EatHealthy15 Series.
Dark Chocolate Salted Caramel Pretzel Bark (gluten-free, vegan, dairy-free)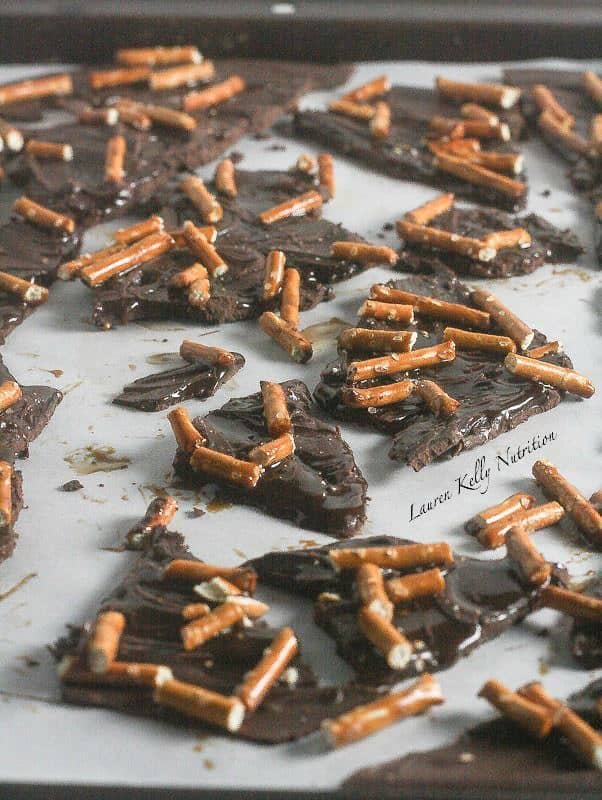 Hello Cupcake and Kale Chip Fans! It's Lauren Kelly from Lauren Kelly Nutrition. Brianne is a dear friend of mine and I am thrilled to be a guest contributor today! My passion is health, wellness and creating healthy recipes. I always want people to know that healthy CAN be delicious.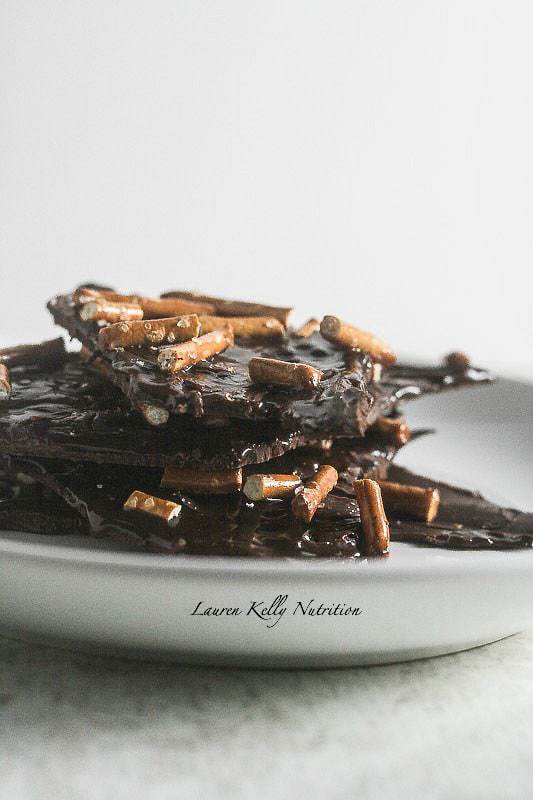 Yes, there is sugar in this recipe. I choose quality, unrefined sugar (I used coconut sugar) and coconut cream to create the caramel. It's ooey, gooey, delicious and vegan. I'm hooked. And it's such an added bonus that it's so easy to make! This is what it looks like before I break it up… just a sheet of chocolate deliciousness right there.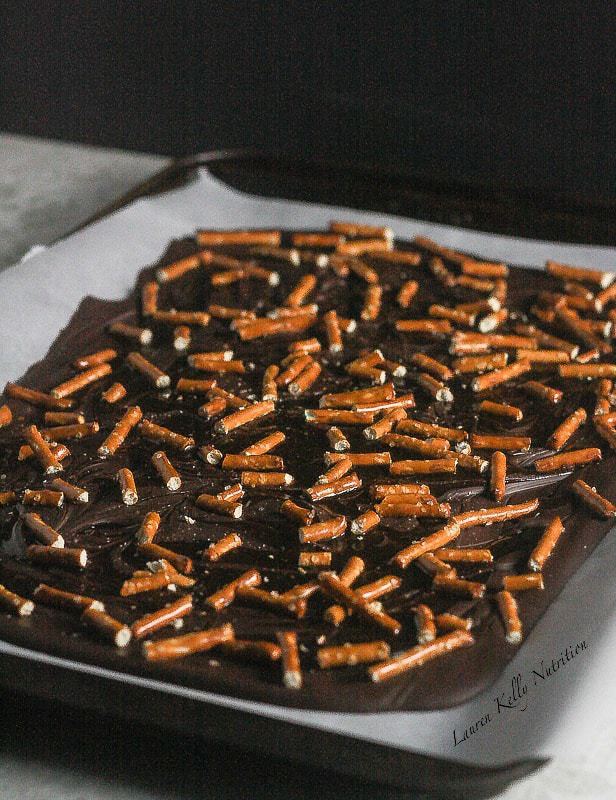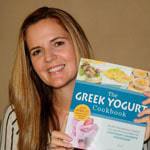 I am a recipe developer, food blogger and the staff Nutritionist at The Bar Method in Montclair, NJ where I offer workshops and individualized counseling.   I have written two cookbooks which I am incredibly proud of, The Everything Wheat-Free Diet Cookbook and The Greek Yogurt Cookbook.   I love to share my healthy and delicious recipes with all you.
Don't forget to stop by Lauren's blog to enter to win the NINJA Supra Kitchen System.
Now for the super duper, easy peasy recipe… Can you tell I've been spending a lot of time with my kids over break?
Dark Chocolate Salted Caramel Pretzel Bark
Ingredients
10 ounces dark chocolate chips, I used Enjoy Life Vegan, Dairy-Free dark chocolate chips
1/4 cup unrefined sugar, I used coconut sugar
1/4 cup coconut cream
1/8 teaspoon sea salt
1 cup pretzels, I used gluten-free, vegan Mary's Gone Crackers Pretzels Sticks, broken
Directions
In a medium saucepan, melt chocolate chips over low heat, stirring frequently.
Line a baking sheet with parchment paper or a silpat.
Pour melted chocolate onto lined baking sheet.
In a small saucepan, mix together sugar and coconut cream, stirring frequently until completely combined.
Remove from heat and pour on top of melted chocolate.
If you'd like to make it swirly like I did, you can use a toothpick (or even uncooked spaghetti) to swirl the caramel into the chocolate.
Place broken pretzel sticks on top.
Allow to sit on the counter for an hour for bark to harden.
Break into pieces. Serve immediately and refrigerate leftovers for up to 4 days.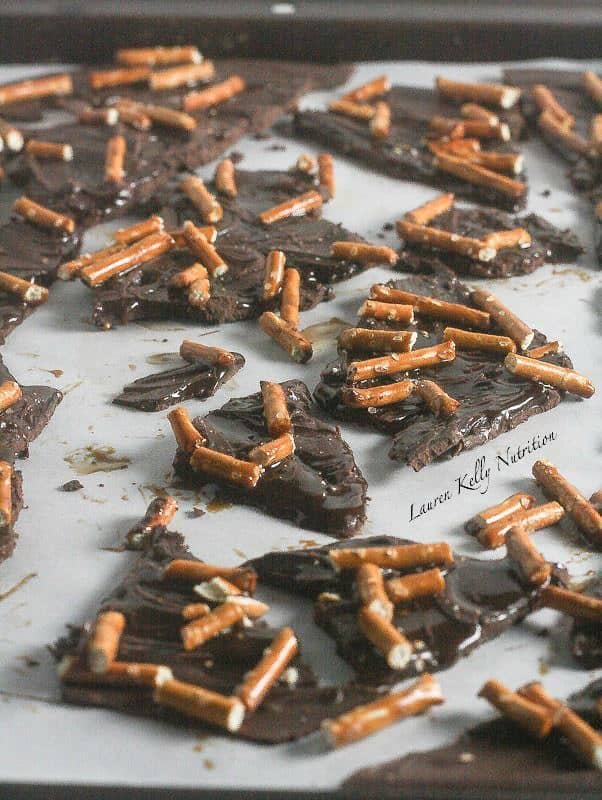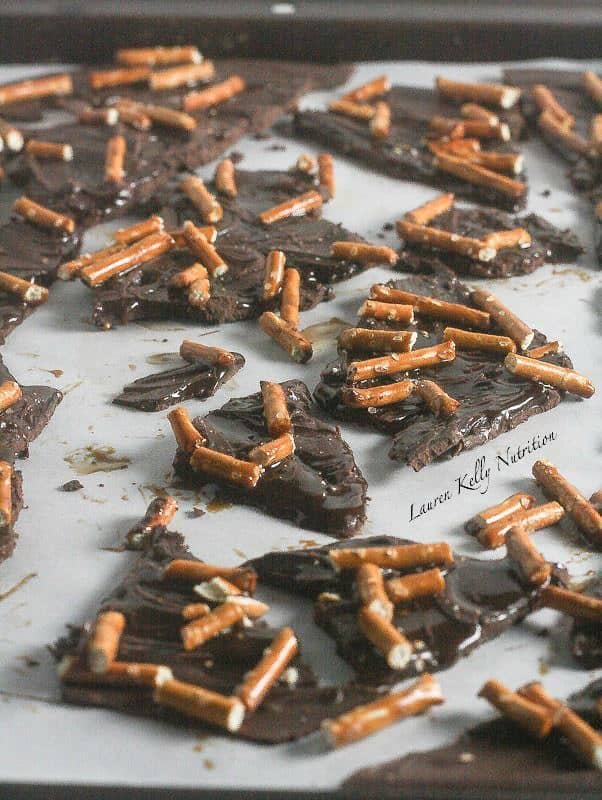 Loading nutrition data...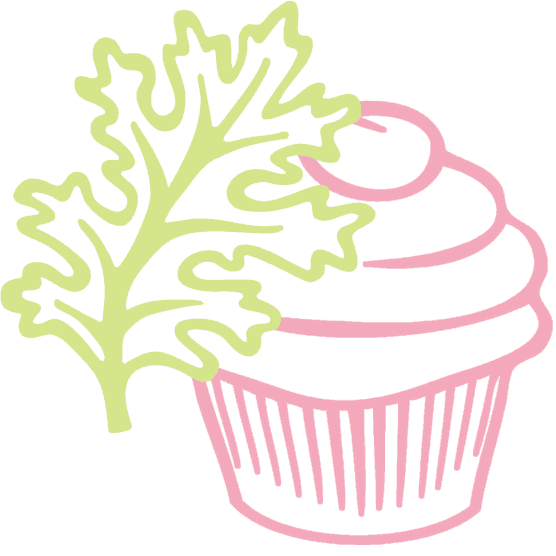 LOVE THIS RECIPE?
Give it a 5 STAR rating and share your photos on Instagram with the hashtag #CKCrecipes!
I hope you enjoy this bark! Remember to watch your portions and remember, healthy CAN be delicious too! Thanks for having me Brianne 🙂
I've got some healthier chocolate and/or caramel goodness too…
And if you are enjoying this recipe from Lauren, you'll love these…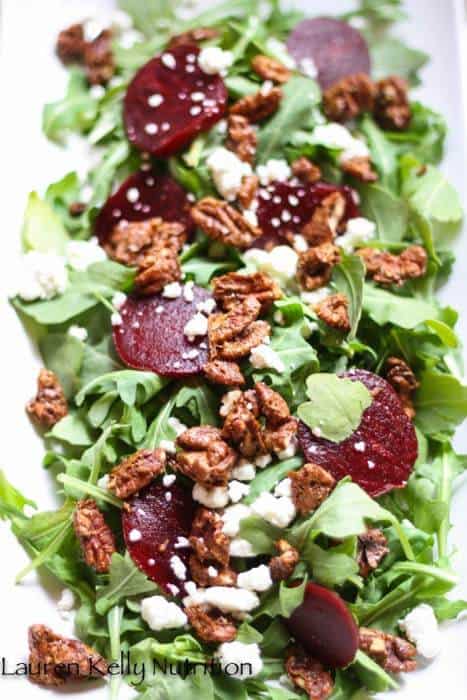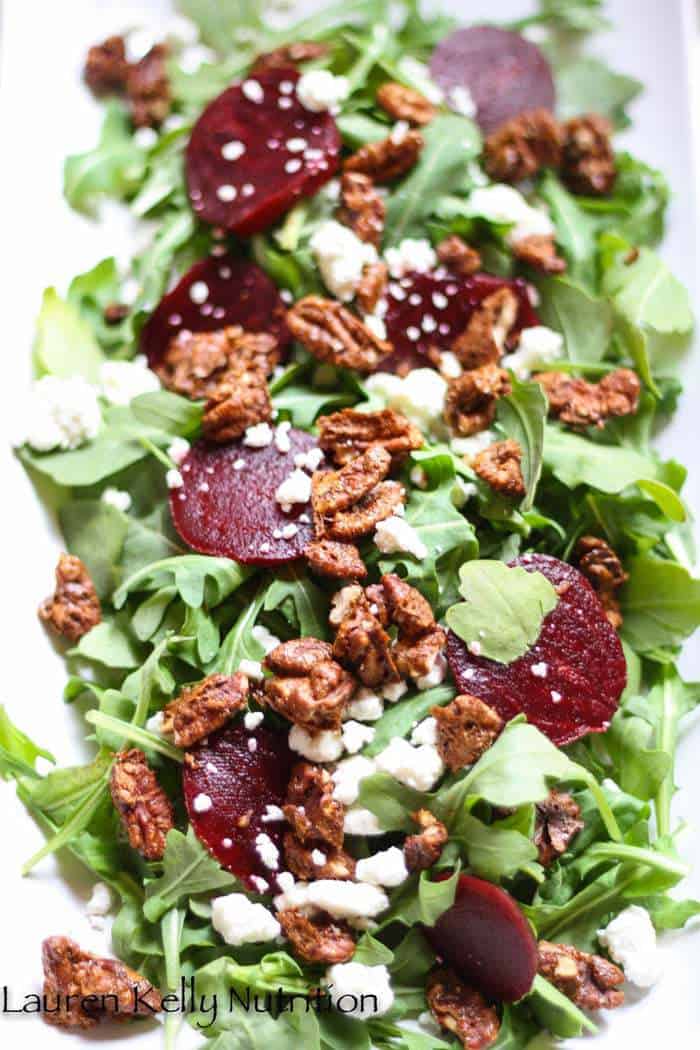 Arugula Beet Salad with Candied Pecans and Gorgonzola Cheese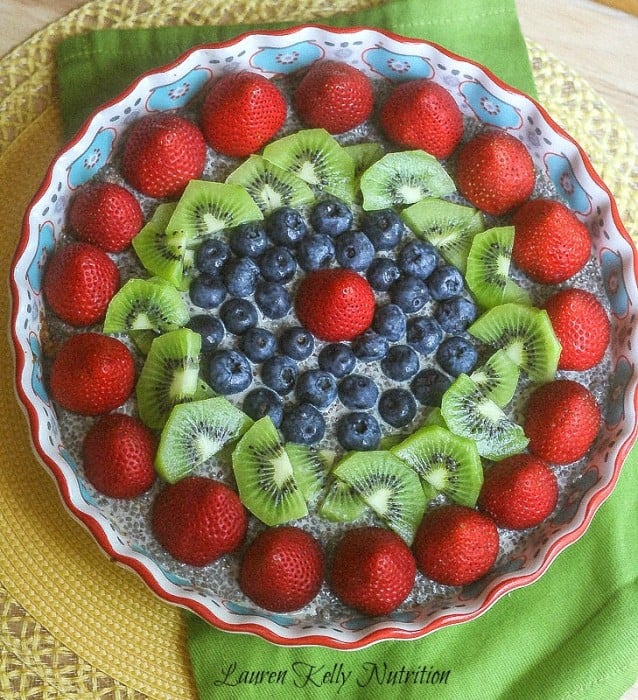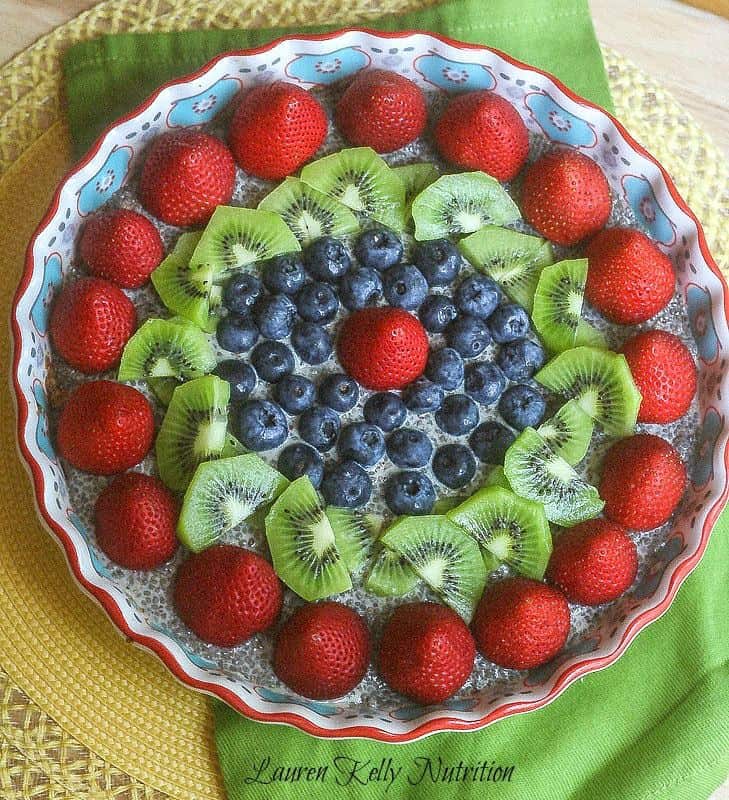 Vanilla Chia Pudding Pie with Almond Crust