23 of the Best Blueberry Smoothie Recipes
Disclosure: This post may contain affiliate links. Cupcakes & Kale Chips is a participant in the Amazon Services LLC Associates Program, an affiliate advertising program designed to provide a means for us to earn fees by linking to Amazon.com and affiliated sites.
Blueberry smoothie recipes begin when you pick up a bag of frozen blueberries or pull out some that you saved from summer's bumper crop. Start up your blender to make one of these totally different but equally delicious creations in this collection of 23 of the Best Blueberry Smoothies.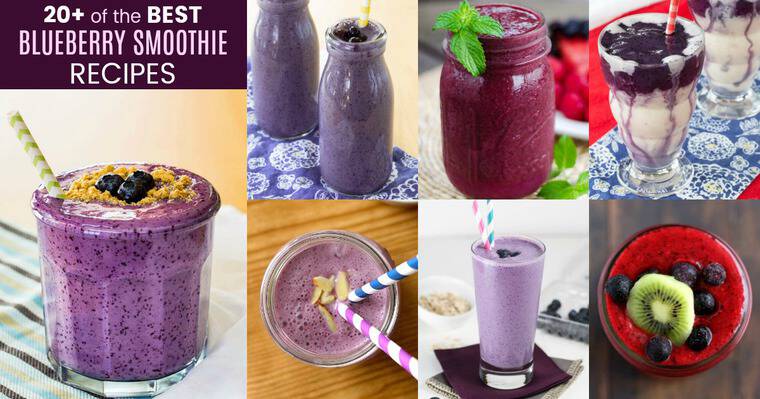 23 of the Best Blueberry Smoothies
What do you put in blueberry smoothie recipes?
These blueberry smoothies typically start with frozen berries. Frozen blueberries are available year round in the grocery store, so you can blend up some blueberry smoothies any time of the year.
But if you do go blueberry picking in the summer, make sure you pick some extra blueberries and freeze them so you can make these healthy breakfast or snack recipes right away or months from now.
You can come up with so many flavor combinations. Pair your blueberries with other fruits like peaches or watermelon or kiwi or even other berries. Make your blueberry smoothie a little richer by adding almond butter or avocado. You can even make a blueberry smoothie recipe that tastes like pie or muffins.
How do you make blueberry smoothies?
You typically want to add your ingredients to your blender in the following order:
Liquid – dairy or non-dairy milk, juice, etc.
Powders and other dry ingredients – protein powder, flax or chia or hemp seeds, powdered sweeteners, collagen powder
Greens – spinach, kale, or other dark leafy greens, if using
Soft ingredients – yogurt, cottage cheese, nut butters
Fresh fruit
Frozen fruit and ice
Then just blend until smooth.
What can I add to thicken smoothies?
Using frozen fruit versus fresh fruit makes your smoothies thicker, especially frozen banana
Chia seeds
Avocado
Certain protein powders
Ice, though this can water it down, so you may want to consider using frozen milk or juice cubes
A few tips for freezing blueberries to make the best blueberry smoothies:
Wash your berries well and dry them thoroughly, either by letting them air dry or using a kitchen towel or paper towels.
Spread the blueberries out in a single layer on a sheet pan and place in the freezer for several hours until they are completely frozen.
Transfer the berries to a high-quality freezer bag or another airtight container. Return the berries to the freezer and keep frozen until needed for smoothies.
Then check out these 20 of the Best Blueberry Smoothie Recipes…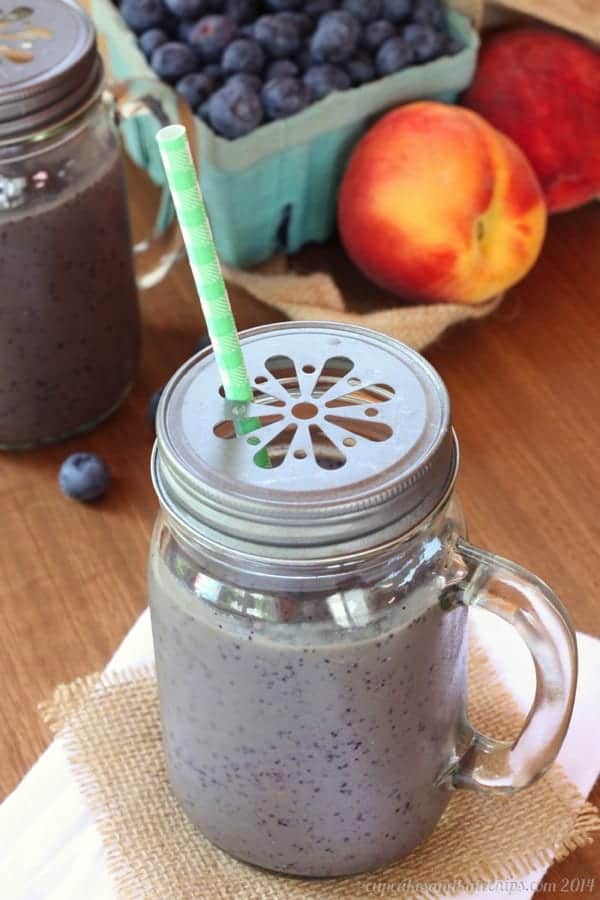 Blueberry, Peaches and Cream Smoothie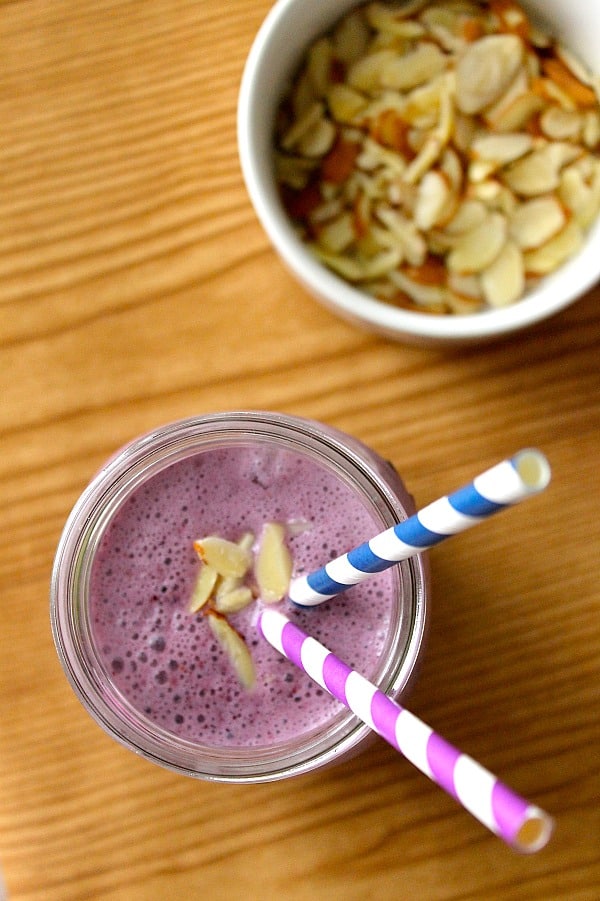 Blueberry Almond Smoothie from The Bitter Side of Sweet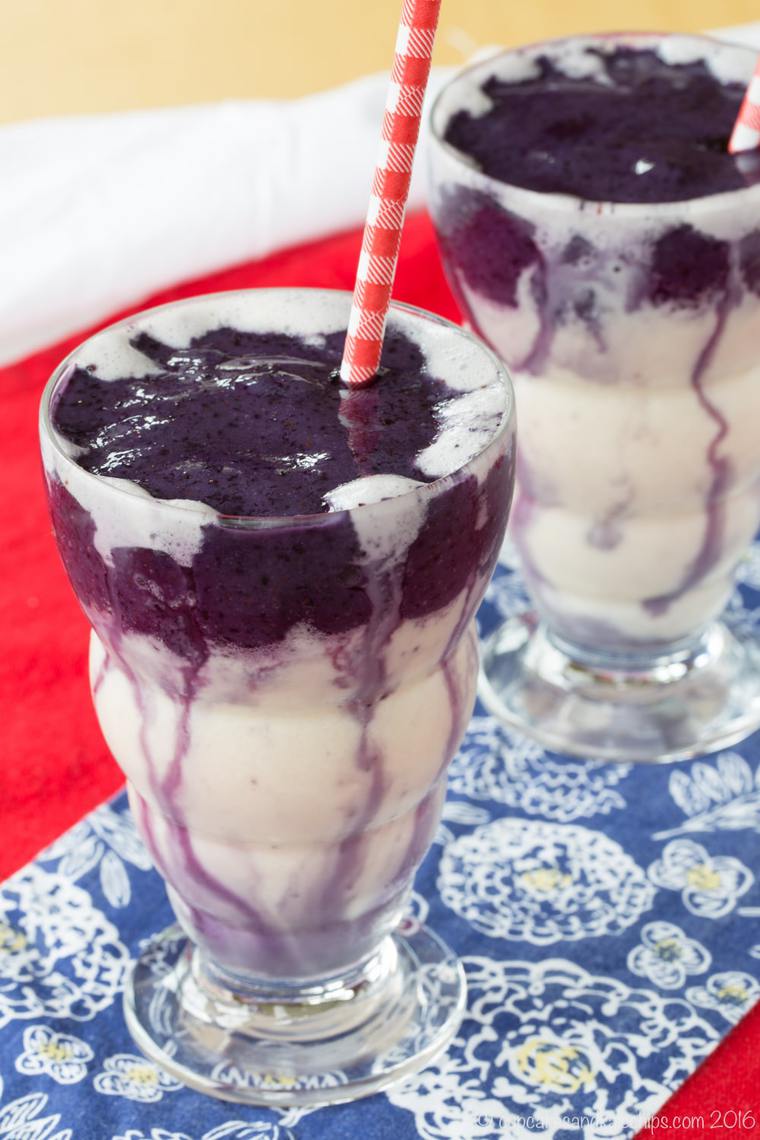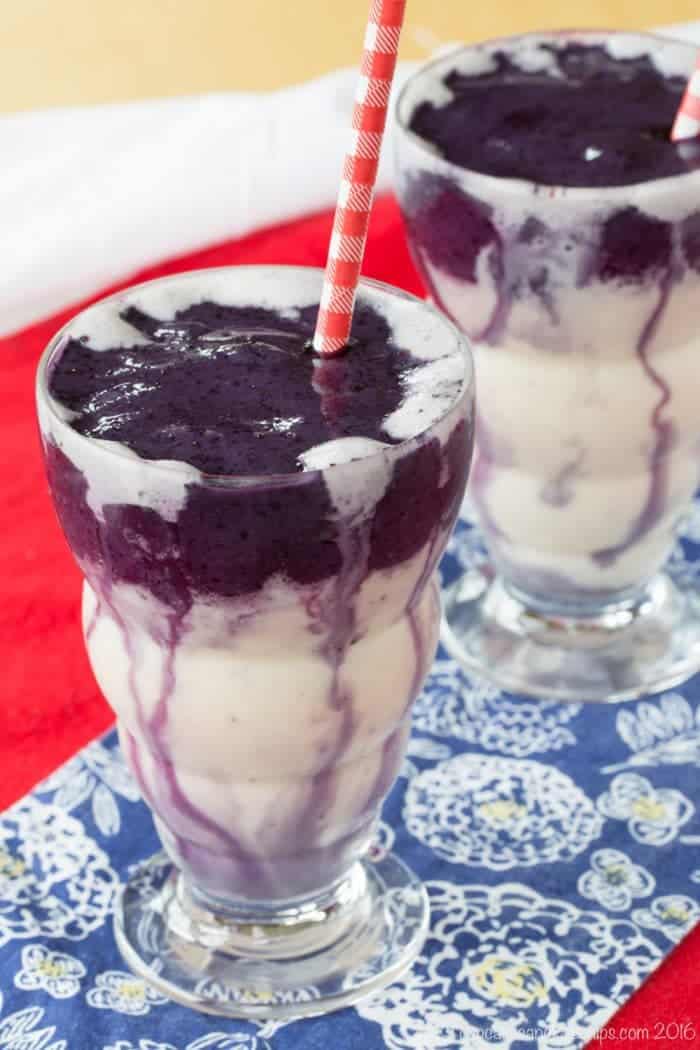 Blueberry Swirl Honey Vanilla Smoothie
Blueberry Melon Protein Smoothie from The Gunny Sack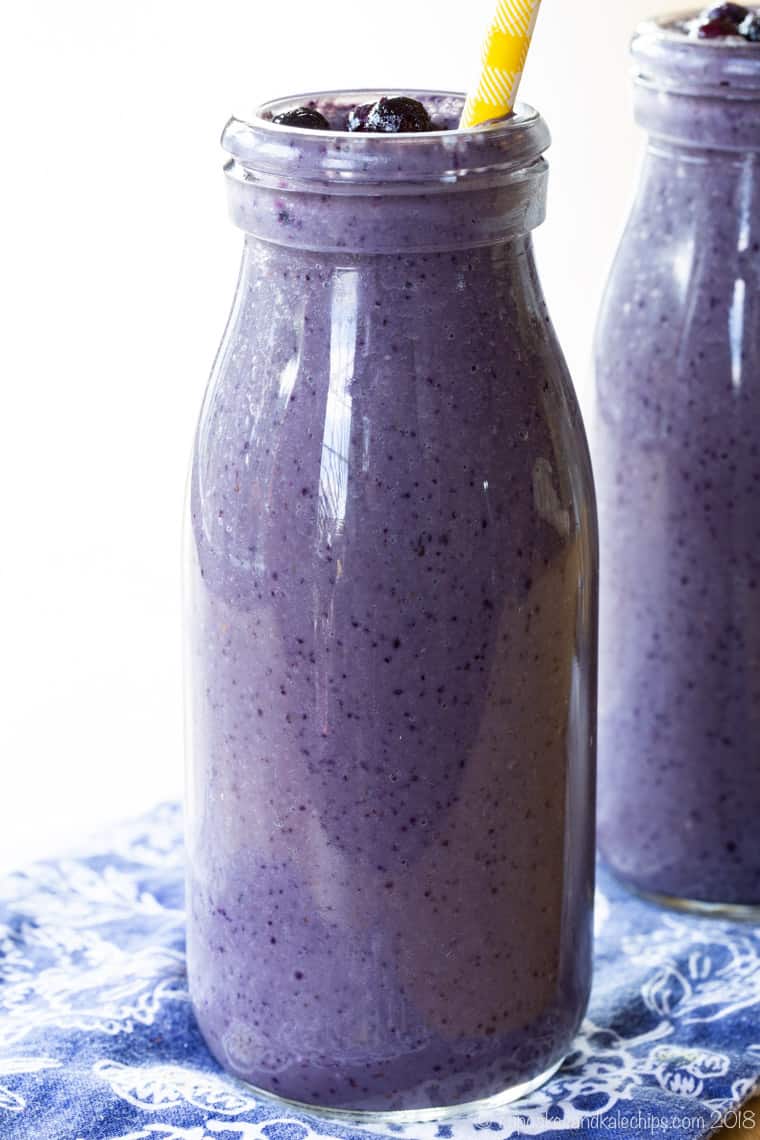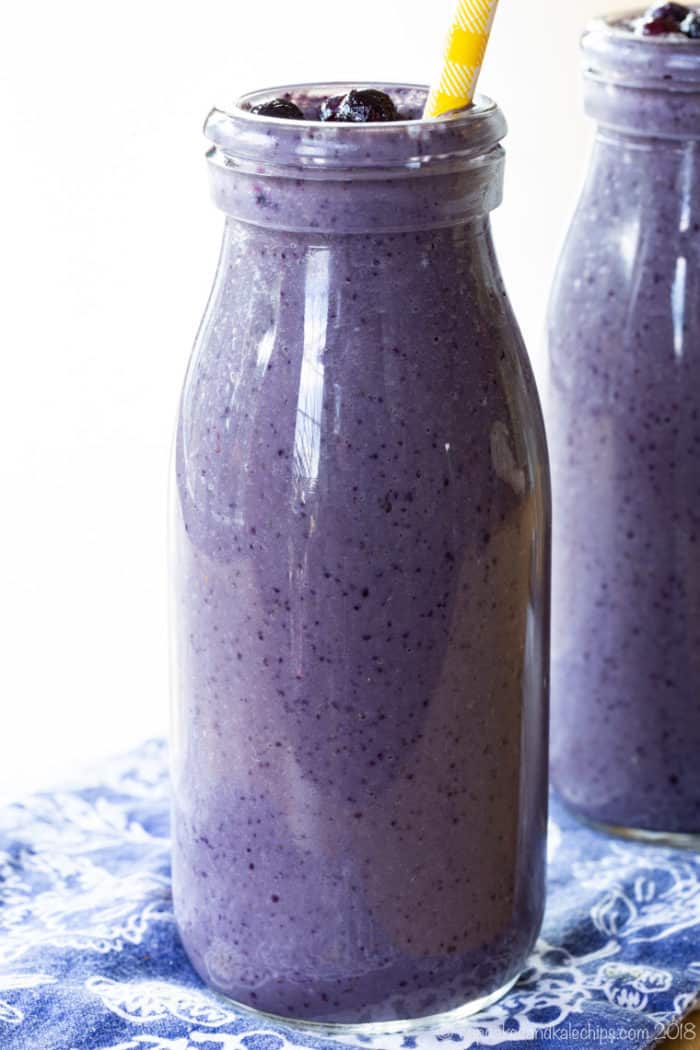 Blueberry Almond Butter Smoothie Recipe
Blueberry Banana Spinach Power Smoothie from Ambitious Kitchen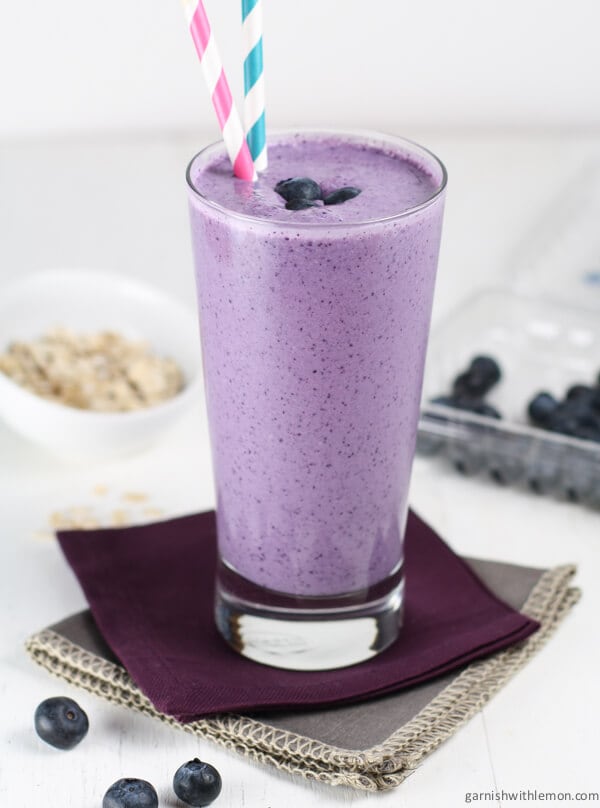 Blueberry Oatmeal Smoothie from Garnish with Lemon
Blueberry Pomegranate Smoothie from Diethood
Maple Cinnamon Blueberry Smoothie
Blueberry Muffin Smoothie from My Whole Food Life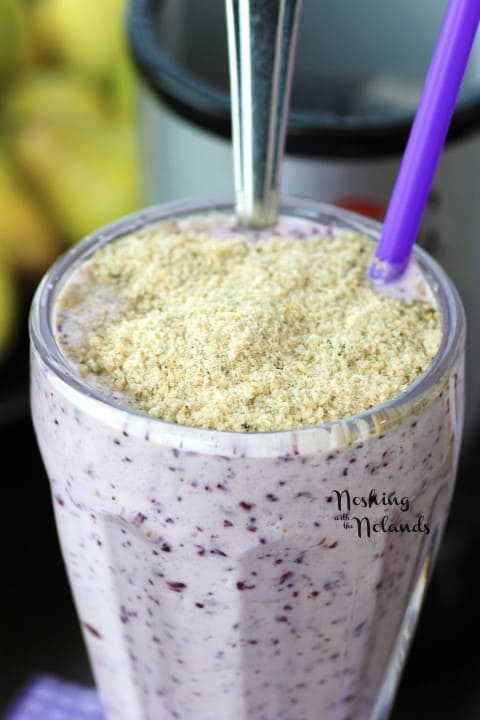 Blueberry Smoothie with Healthy Crumble Topping from Noshing with the Nolands
Triple Berry Kiwi Smoothie from The Healthy Bee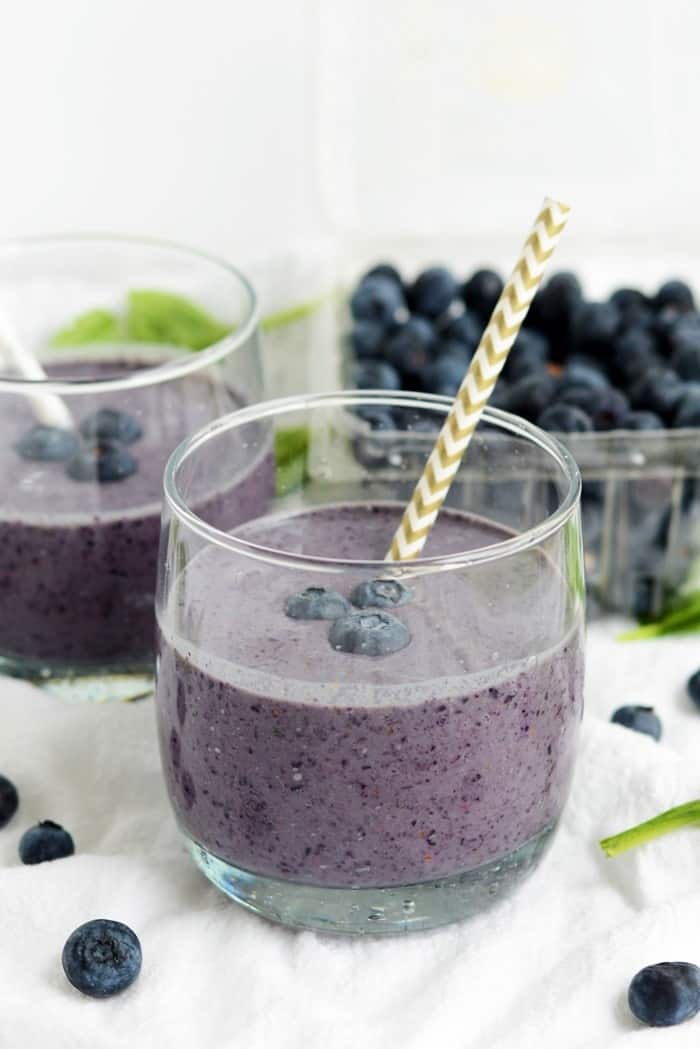 Blueberry Flax Superfood Smoothie from Fit Foodie Finds
Watermelon Berry Smoothie from Cook Eat Paleo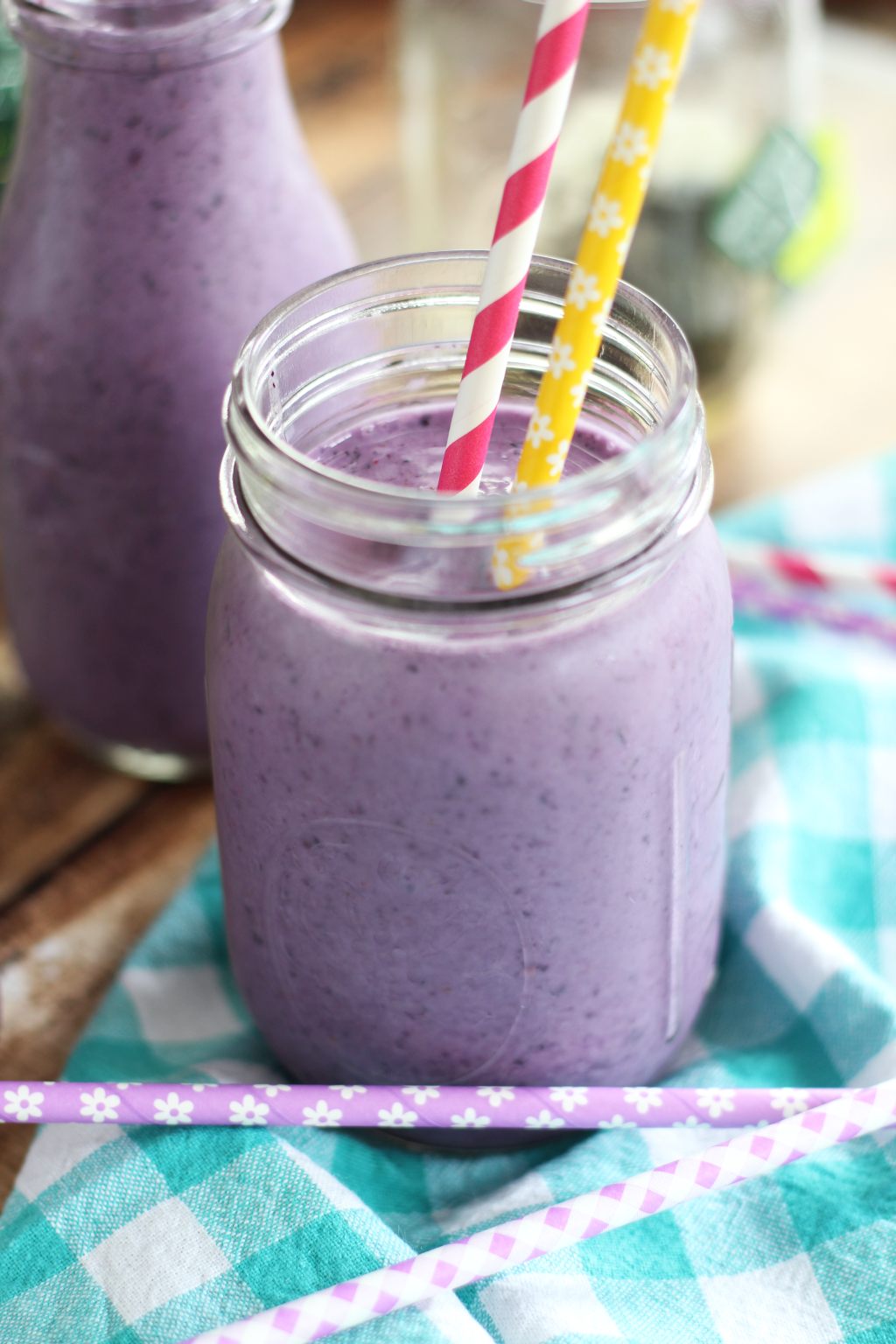 Blueberry Green Tea Protein Smoothie from The Gold Lining Girl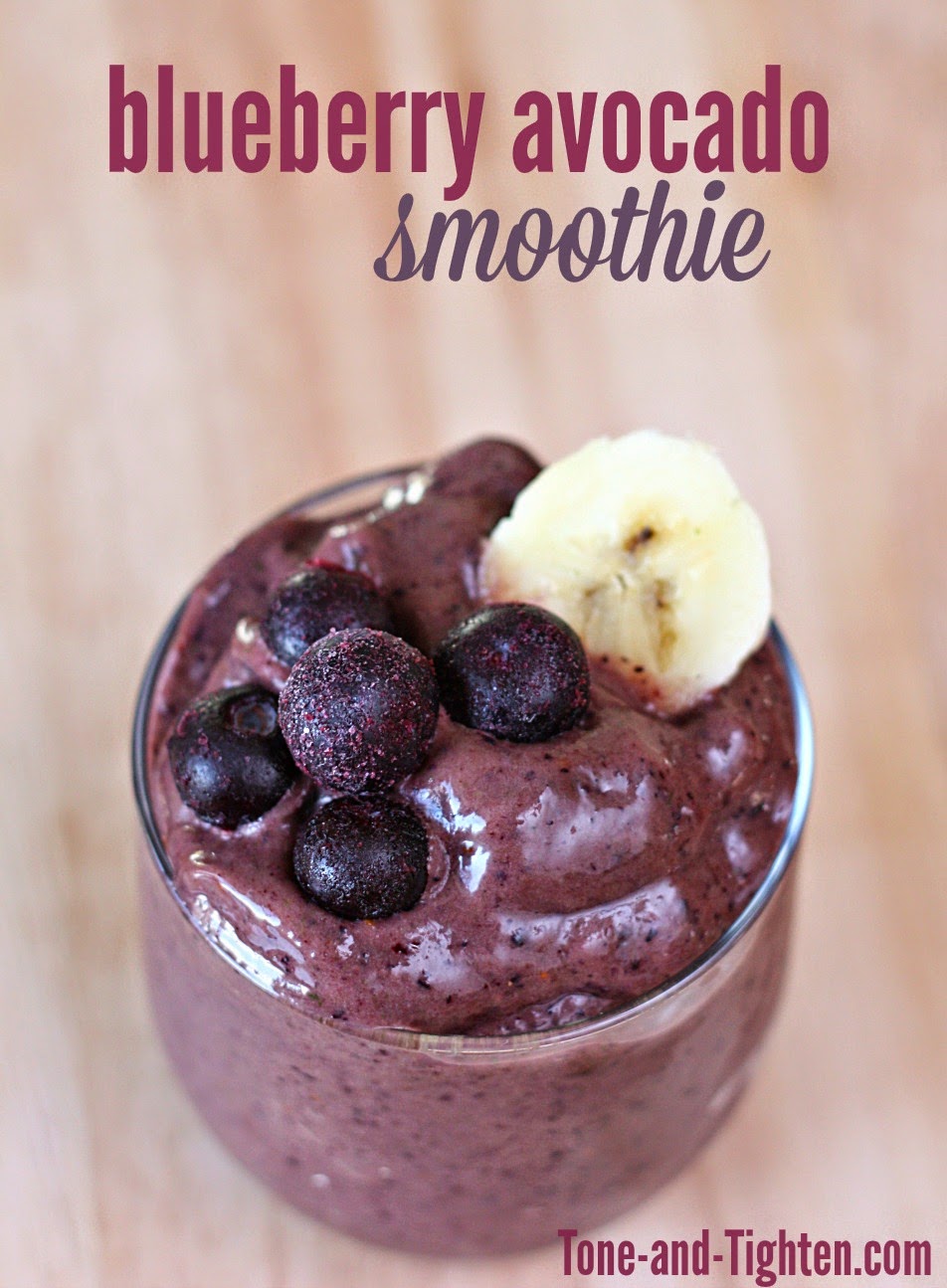 Blueberry Avocado Smoothie from Tone and Tighten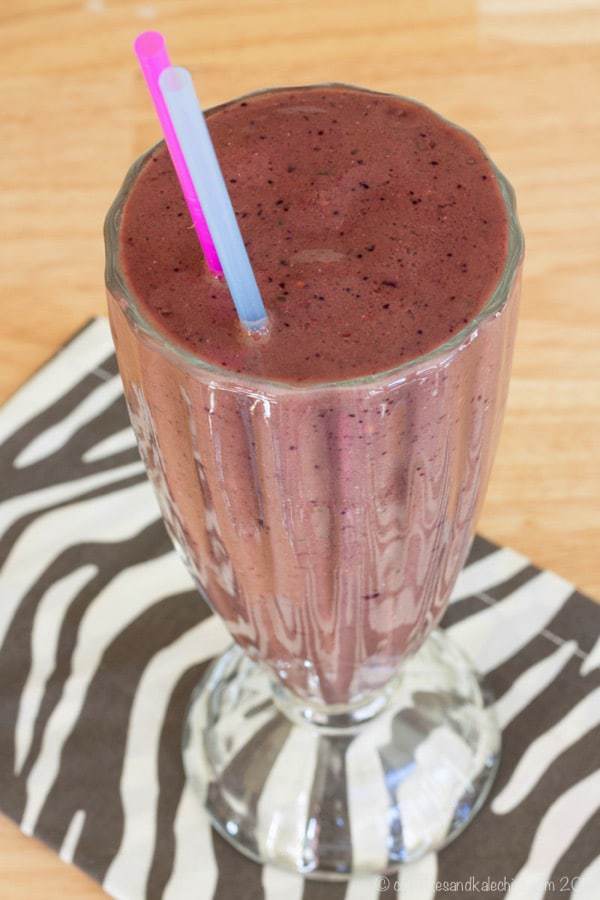 Chocolate Covered Berries Green Smoothie
Blueberry Pie Smoothie from Well Plated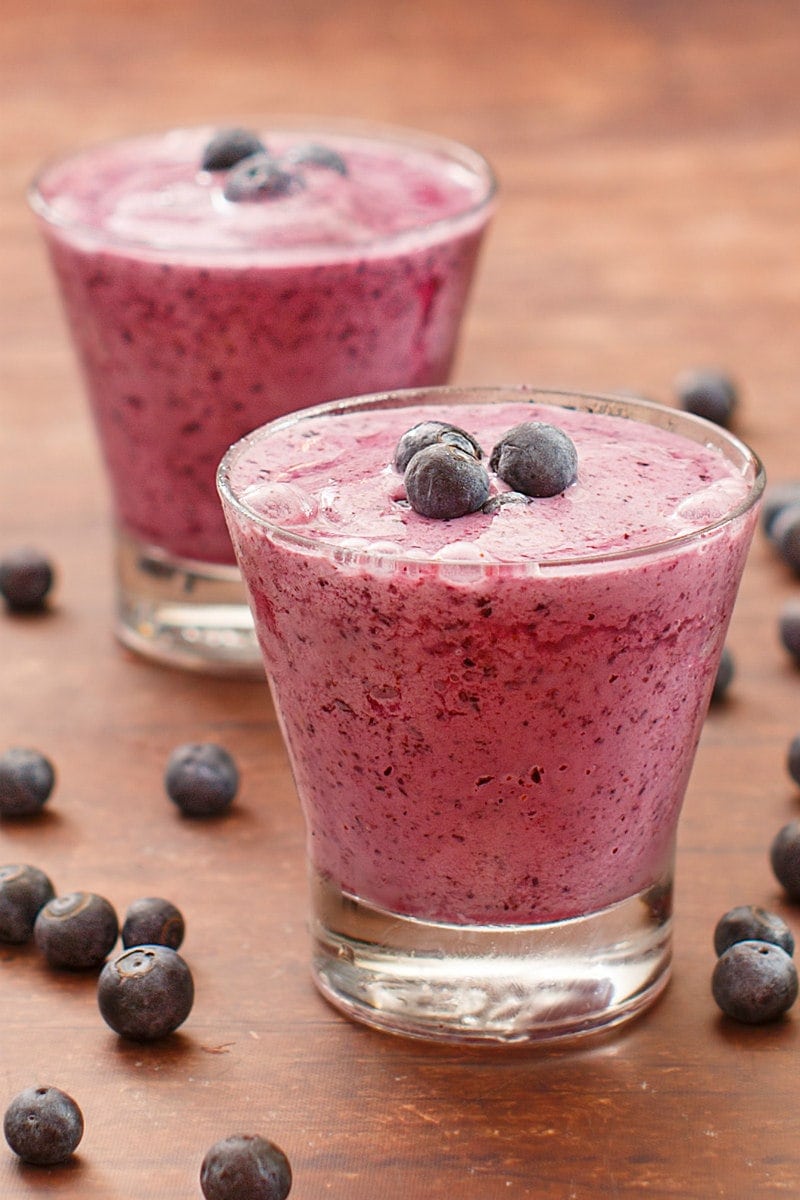 Blueberry Lemon Smoothies from RecipeGirl
Blueberry Mango Smoothie from Natasha's Kitchen
Blueberry Kale Power Smoothie from The Lemon Bowl
Blueberry Banana and Applesauce Smoothie from Manila Spoon