This post may contain affiliate links. Read my disclosure policy.
Looking for a dinner you can prepare ahead of time so the family can grab some when they are running in and out between work, school, practices, activities, and meetings? Or want to get ahead on lunch prep for the week? Mix up some Asian-Inspired Sesame Pineapple Chicken Salad!
Disclaimer: Yoplait provided samples of the Yoplait Greek yogurt. As always, all opinions are my own.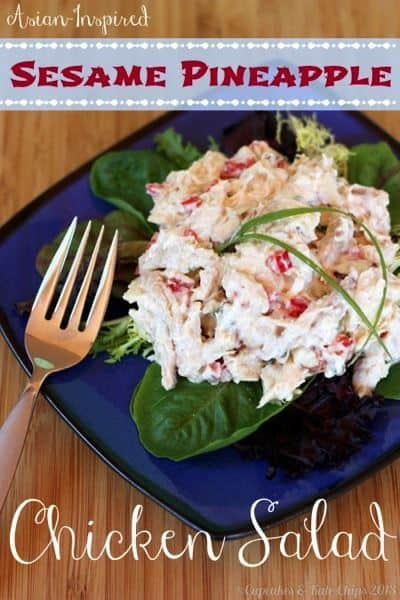 Some bloggers have their poke cakes, while other have their pudding cookies. Another might have brownie bombs, and someone else has gooey bars. You know, their go-to recipe. Start with a basic recipe, change a few ingredients, and you get something completely new. Awesome blogger strategy for cranking out new recipes.
So, I have chicken salad. OK, well maybe I only have three so far, but there are more lurking in my head. In fact there are even more I have made but not photographed and posted. That means you will continue to get chicken salad recipes, most often made with primarily Greek yogurt. Sorry, not as exciting as gooey pudding poke bombs, but whatevs. Super delicious! And all that protein!
It could be worse. I could give you 47,462,918 recipes for, I don't know, brussels sprouts. (Sorry, I know there are lots of sprout fans out there… I'm not one of them.)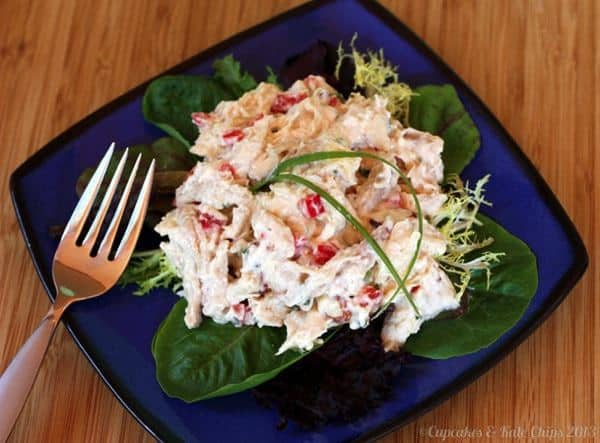 This one is made with pineapple-flavored Yoplait Greek, probably my second favorite flavor. I am not a mayo fan, but since I wasn't adding mustard to this one, it needed something to balance out and tone down the sweetness. A smidge of sesame oil really amps up the flavor, and red pepper, scallion, cilantro, and sliced almonds add crunch and color. Because, let's face it, chicken salad ain't winning any food beauty contests. The least I could do was add something to keep it from being a white blob.
So scoop it on a salad, smush it between some bread, stuff it in a pita, or roll it in a wrap. Heck, eat it straight out of the bowl with a fork (not that I would know anything about that). This is yet another one that got a big time Hubby stamp of approval, and The Bug also ate a couple of sammies, as well.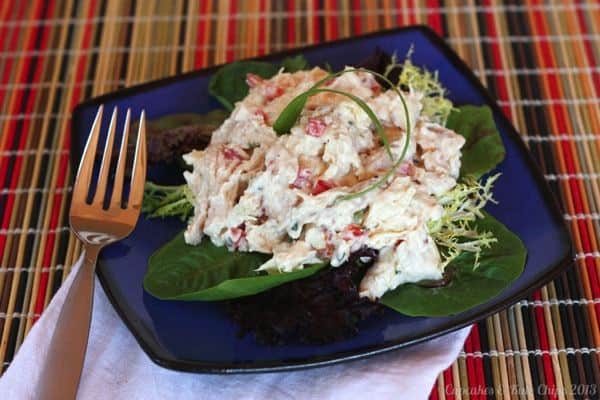 Do you have a go-to recipe that you like to change up different ways?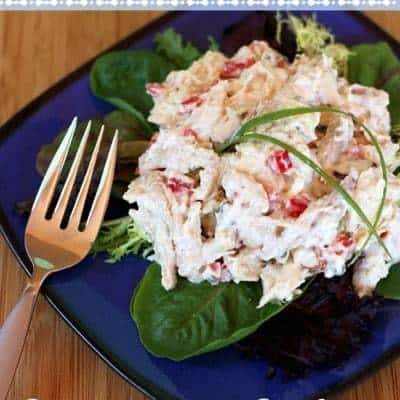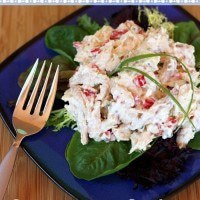 Asian-Inspired Sesame Pineapple Chicken Salad
Made with Greek yogurt, this chicken salad is packed with protein, Asian flavors & crunch for an easy weekday lunch or dinner.
Ingredients
4

c

cooked chicken

chopped and/or shredded (poach a couple of breasts, use a rotisserie chicken from the grocery store, or leftovers from a roast chicken)

Two individual serving size cups of Pineapple Greek yogurt

I used two 5.3 oz. containers of Yoplait Greek Pineapple

1/4

c

mayonnaise

light is fine

2

T

rice vinegar

1

t

sesame oil

1

scallion

thinly sliced, green part only

1/2

red pepper

diced

1

T

chopped cilantro

1/

c

sliced almonds

salt and pepper

to taste
Instructions
In a large bowl, combine the Greek yogurt, mayo, vinegar, and sesame oil.

Stir in the chicken, scallion, red pepper, cilantro, and almonds.

Add salt and pepper to taste.

Serve on a salad, in a sandwich, wrap or pita, or with crackers or chips.
Categories:
Enjoy!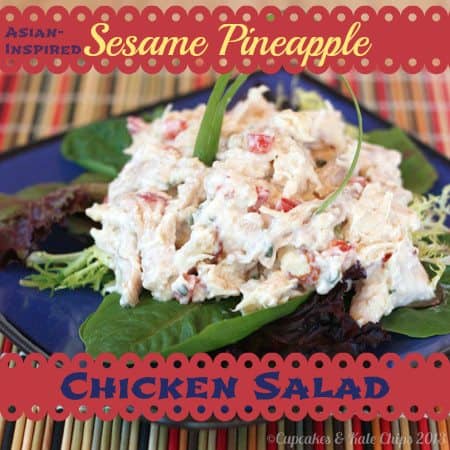 You need some chicken to make all this chicken salad…
Rosemary Balsamic Roast Chicken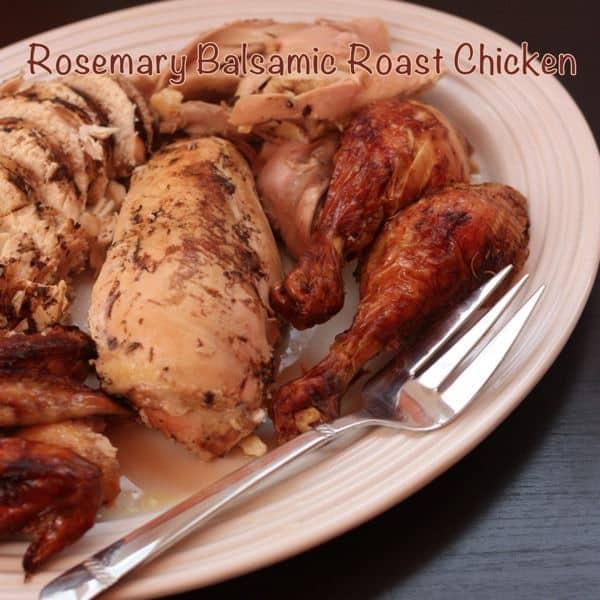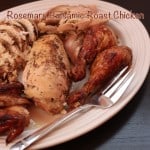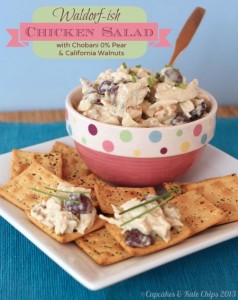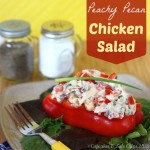 And how about a few from my friends: