Cherry Vanilla Dirty Coke
Disclosure: This post may contain affiliate links. Cupcakes & Kale Chips is a participant in the Amazon Services LLC Associates Program, an affiliate advertising program designed to provide a means for us to earn fees by linking to Amazon.com and affiliated sites.
A simple and refreshing drink is just what you need when the mercury is rising. Cool off with a cocktail like this Cherry Vanilla Dirty Coke.
Cherry Vanilla Dirty Coke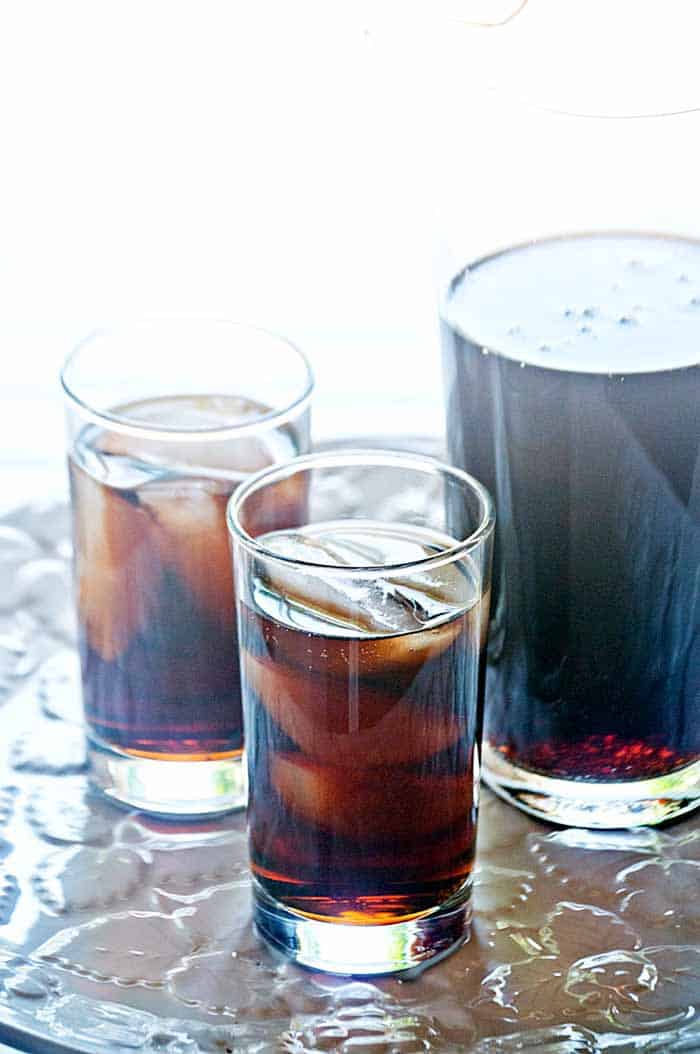 It's Kim again from Feed Me, Seymour, and I've got another cocktail recipe for you. We live in a world where cocktails are fussy and overdone. Maybe it's a testament to the food and dining industry. Smoke and mirrors are so often used to make food and drinks seem appealing and unusual, while classic, clean flavors are pushed by the wayside. Don't get me wrong, I do love a good smoke and mirror show on occasion. A local bar dedicated to all things bourbon and vintage speakeasy style foods just reeks of trend with their bacon brunch, but I love it nonetheless.
There is a place, however, for simplicity. No fuss, no muss and less than 10 minutes spent making a cocktail. In reality, when you need a cocktail, are you really going to spend twenty minutes muddling and stirring and shaking? Nah. You're going to pour and sip, not worrying about complex ingredients or fancy bitters. Just get to it and make that cocktail work.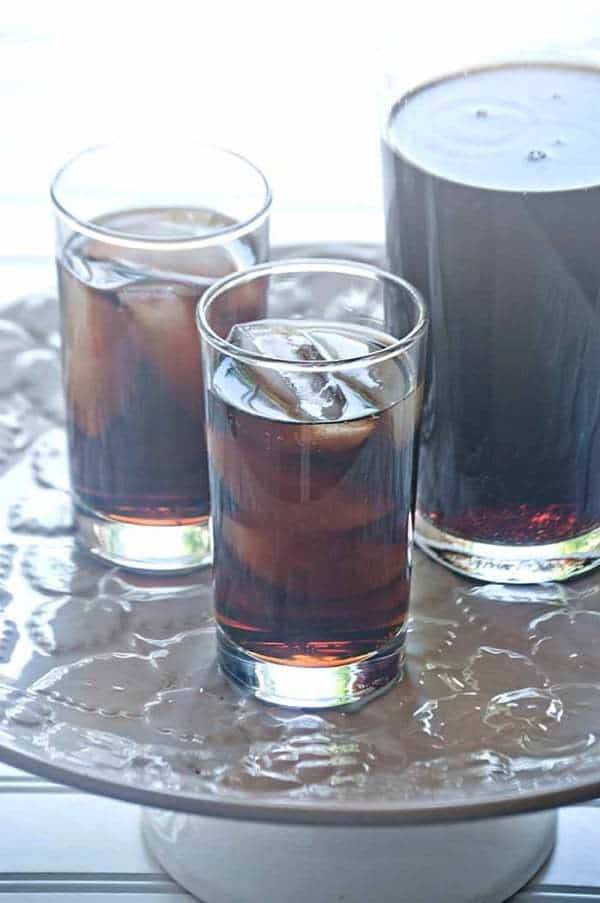 That's why these Cherry Vanilla Dirty Cokes are so perfect for a low-key happy hour. There's nothing overly challenging here. Some cherry juice, vanilla and a good, old-fashioned coke. Now, you could get fancy here and a vanilla flavored vodka, if you are so inclined. I didn't, but feel free to play around with it.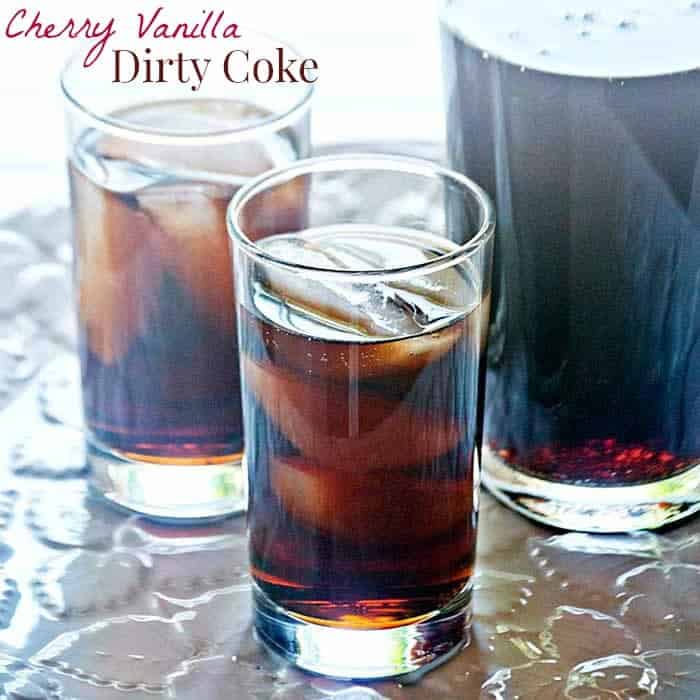 Print Recipe
Cherry Vanilla Dirty Coke
This easy cocktail recipe is simple, unfussy, and so refreshing.
Instructions
Place vanilla, vodka and Grenadine in the bottom of a glass and stir it. Fill the glass with ice then top with cola and stir.
Nutrition
Serving:
12
oz
|
Calories:
235
kcal
|
Carbohydrates:
41
g
|
Sodium:
17
mg
|
Sugar:
36
g
|
Iron:
0.4
mg
Have you seen Kim's previous cocktails?
And here are some others from her: