Sparkling Cider Rainbow Sherbet Floats
Disclosure: This post may contain affiliate links. Cupcakes & Kale Chips is a participant in the Amazon Services LLC Associates Program, an affiliate advertising program designed to provide a means for us to earn fees by linking to Amazon.com and affiliated sites.
Rainbow sherbet floats made with Martinelli's Sparkling Cider are a fun mocktail or dessert the kids will love for Valentine's Day or a fun way to celebrate a gluten free St. Patrick's Day! They can even make a birthday more festive. With a few fun touches, add some color and bubbles to any special day with Sparkling Cider Rainbow Sherbet Floats.
Disclaimer: This recipe was developed through a sponsored partnership with Martinelli's. As always, all opinions are my own.
I don't do cute food. I see strawberries turned into Santa Claus and white chocolate melted into a puddle then adorned with eyes and noses to look like a melted snowman for Christmas. Pretzel sticks are decorated like mummies and chocolate chips are transformed into wee bitty spiders crawling all over a plate of cookies for Halloween. Pink hearts are found baked into the middle of a cake and heck, even grapes and tomatoes and olives are turned into hearts for Valentine's Day. And everything from fudge to fruit platters are turned into rainbows for St. Patrick's Day.
I'm just not that creative. Sure, I can wield a cookie cutter with the best of them, and I have been known to cut a banana into quarters and give it raisin eyes to make a banana ghost. And one time I even made pancakes of varying shapes and sizes, then assembled them to look like the Easter bunny. But you're more likely to see me tossing some spinach in the blender along with a frozen banana and some mint extract to make a minty green smoothie for St. Patrick's Day.
Luckily my kids don't seem to mind that this kind of thing isn't an everyday occurrence. And when I do make something extra fun, they truly appreciate it and know that I'm showing them some extra love. So you can bet they were excited about these…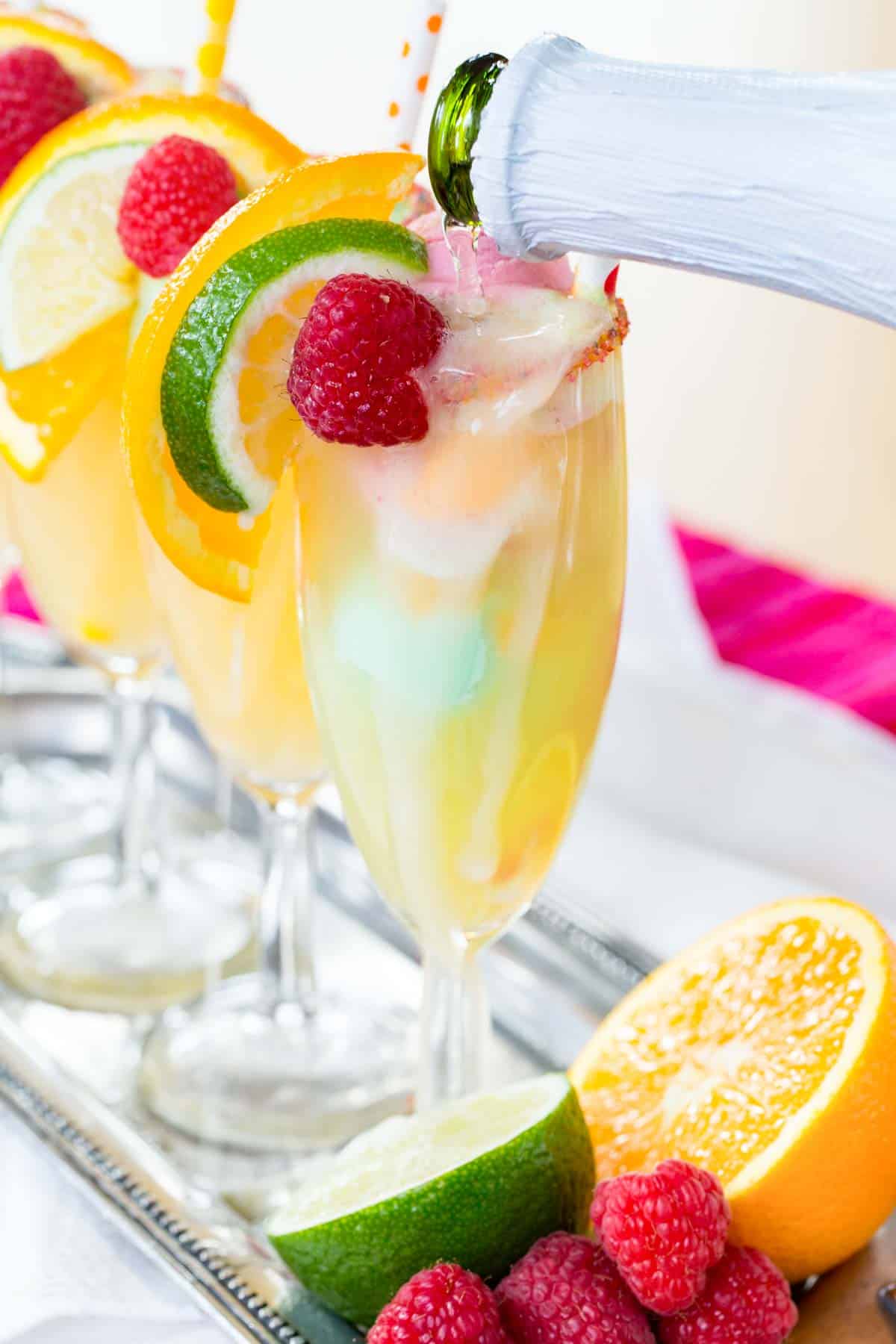 Sparkling Cider Rainbow Sherbet Floats will brighten up any day with a colorful and tasty treat!
This is a fun mocktail that can be as simple or as fancy as you like. For a bit of extra sparkle, before you make your floats, just dip the rim of your glasses or flutes in honey or corn syrup and roll it around in some rainbow decorator sugar, or even little nonpareil sprinkles will work. Have some orange, lime and raspberry slices, or really any fruit that matches the flavors of your sherbet or sorbet. Then get ready to have some fun.
My little trick to make them easy to assemble at the last minute and keep the sherbet from melting too quickly, use a cookie scoop to scoop out a bunch of little sherbet balls and pop them in the freezer for awhile. You can use individual colors or swirl them together…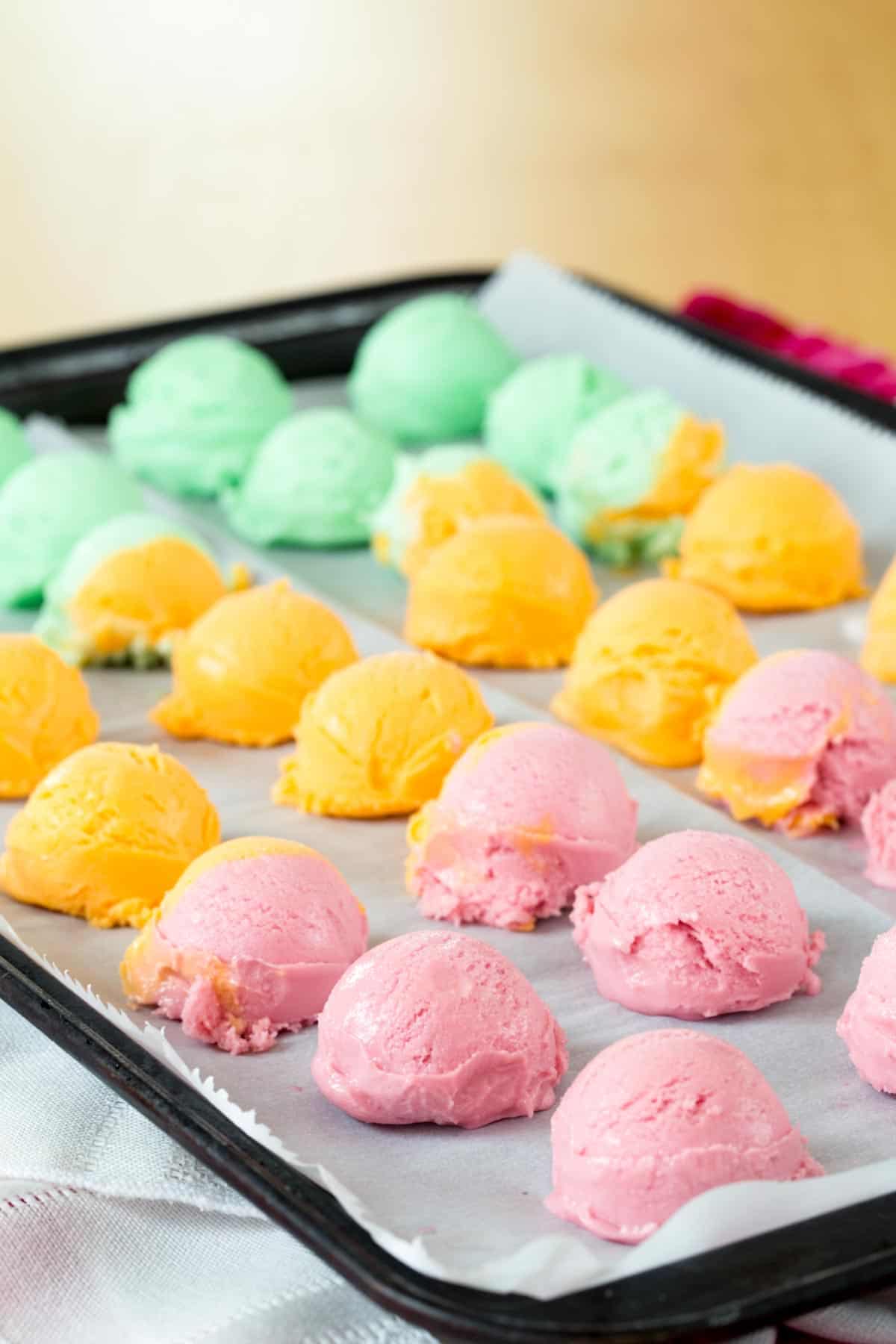 After your glittered up your glasses, add a little sparkling cider, drop in a few sherbet balls, and top them off with more Martinelli's…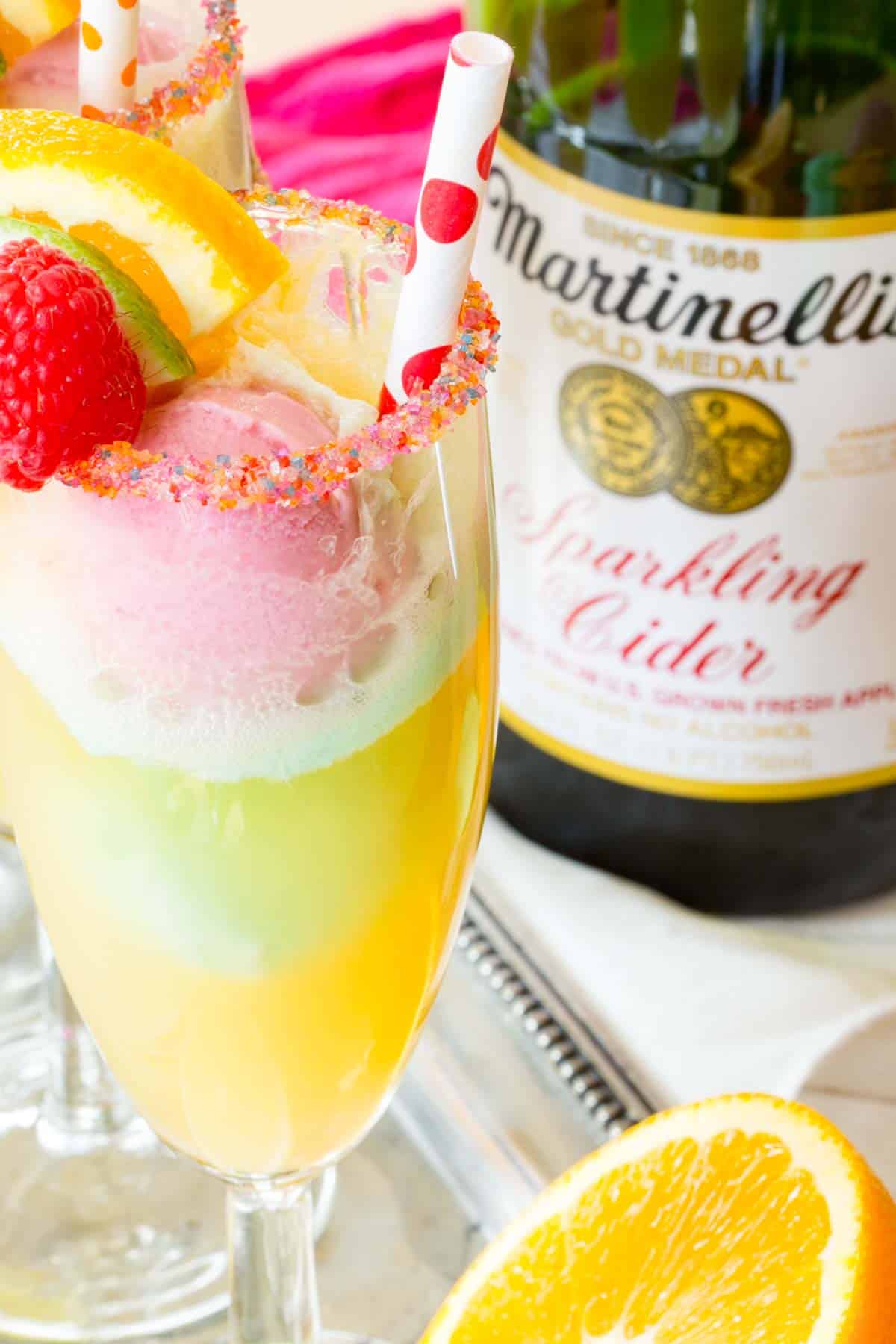 Martinelli's Sparkling Cider and Juices make everyday a special day, and turn those special days and holidays into an event to remember. When I shared my Sparkling Cider Apple Chutney recipe, I told you how Martinelli's have been a part of celebrations for me and my family throughout my life, and I have carried on that tradition with my boys.

Sparkling Cider Rainbow Sherbet Floats are sure to be a new way to continue our tradition of celebrating with Martinelli's.
I hope that they are part of your Valentine's Day, St. Patrick's Day, Mother's Day, birthday, or any other special day this spring and summer too.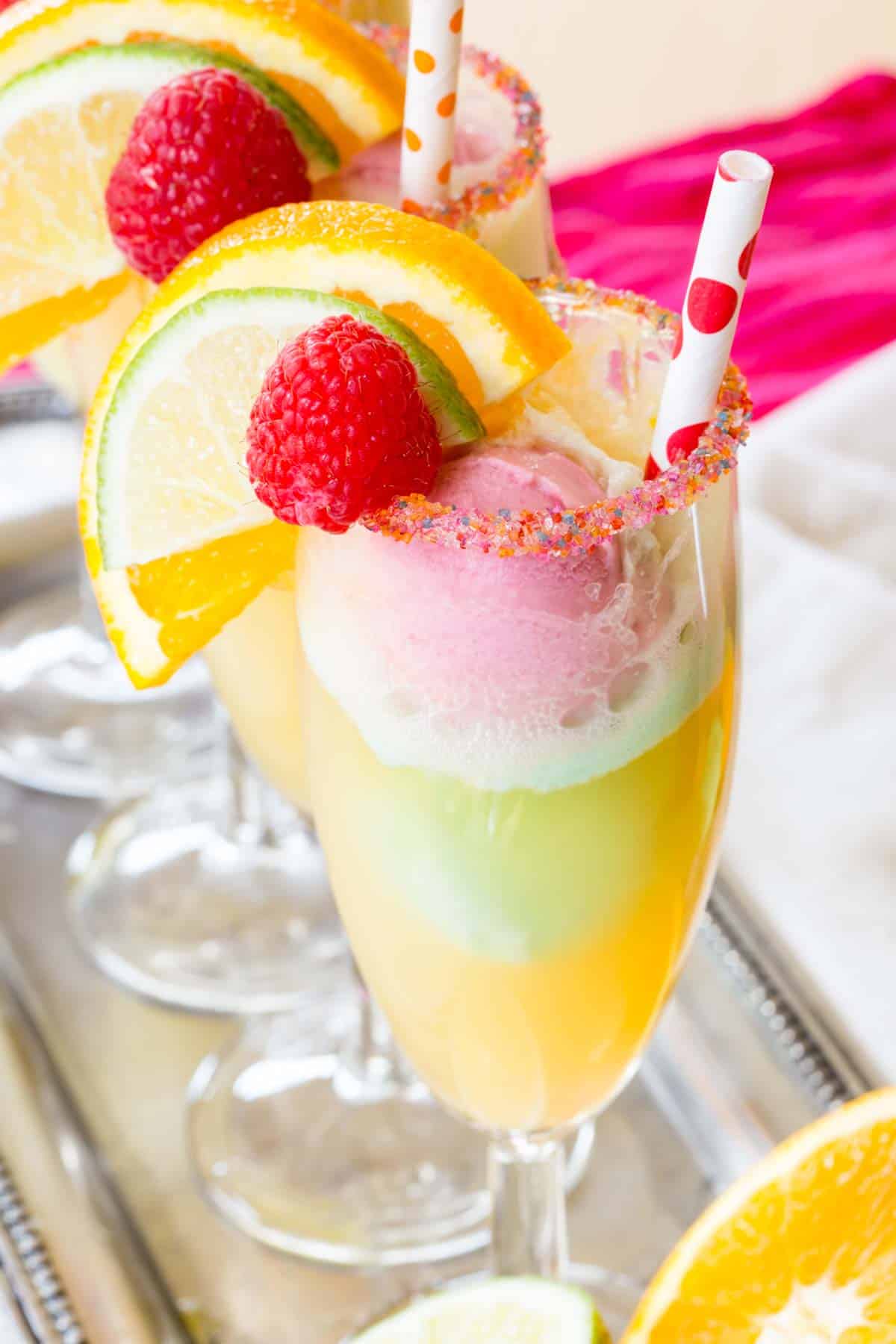 If you like this rainbow sherbet floats recipe, you'll love some more fun rainbow treats…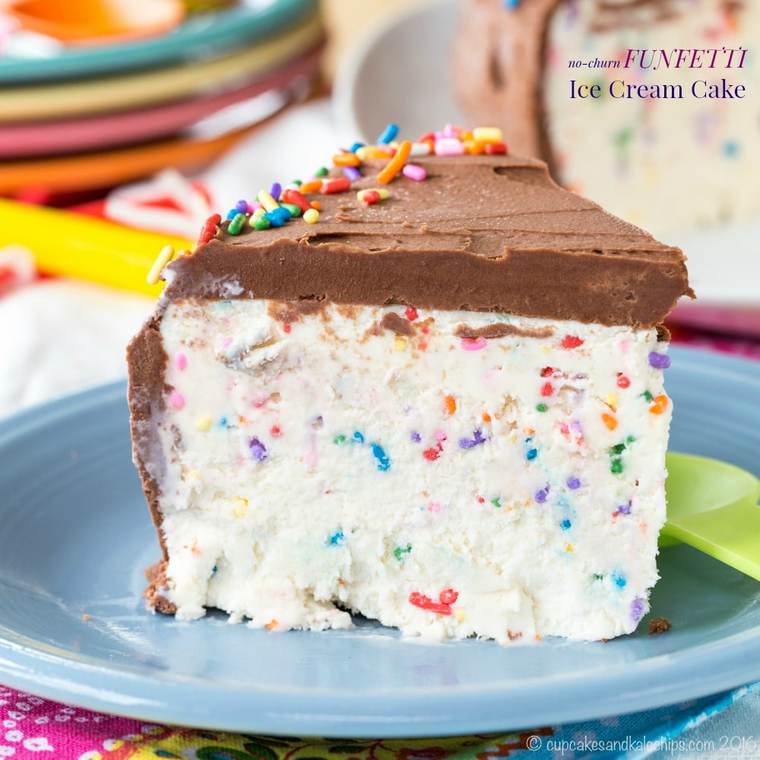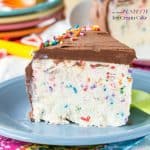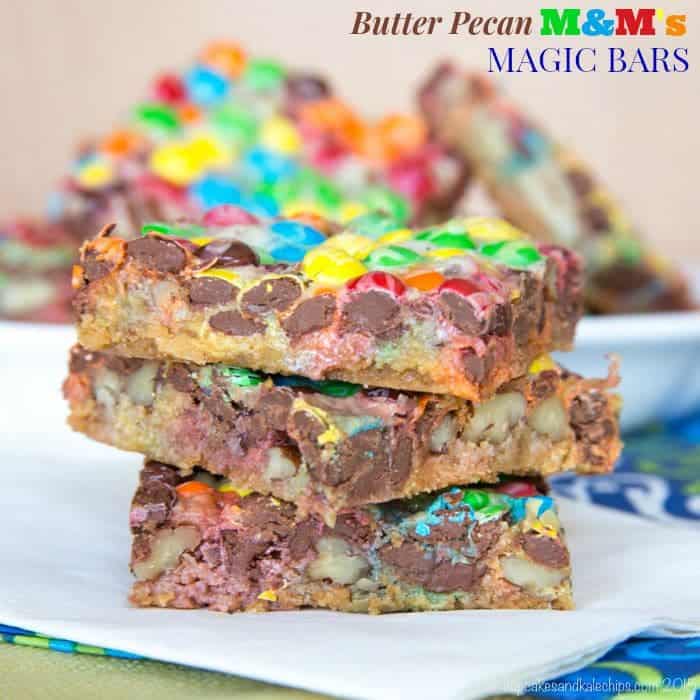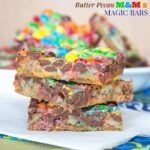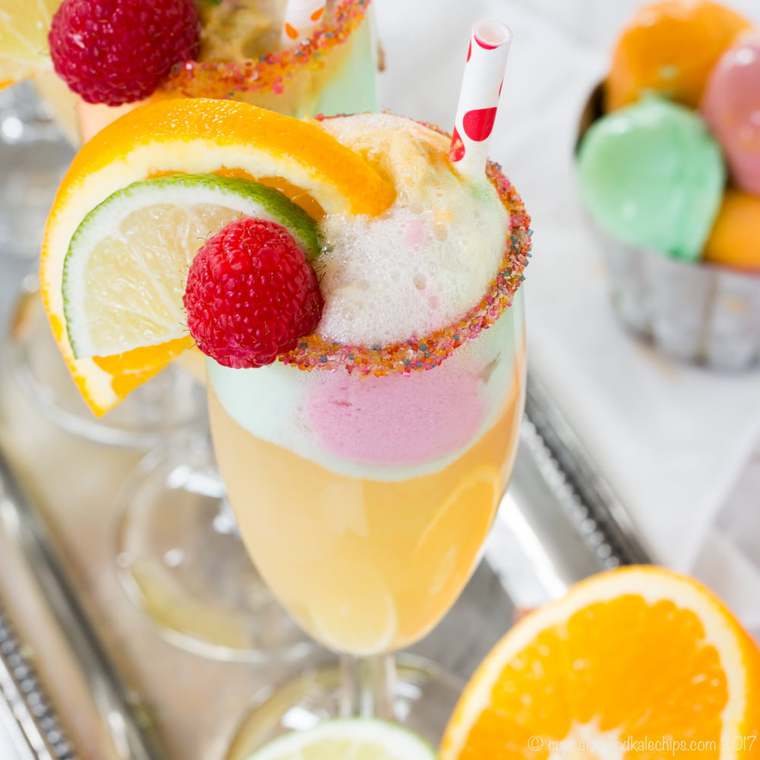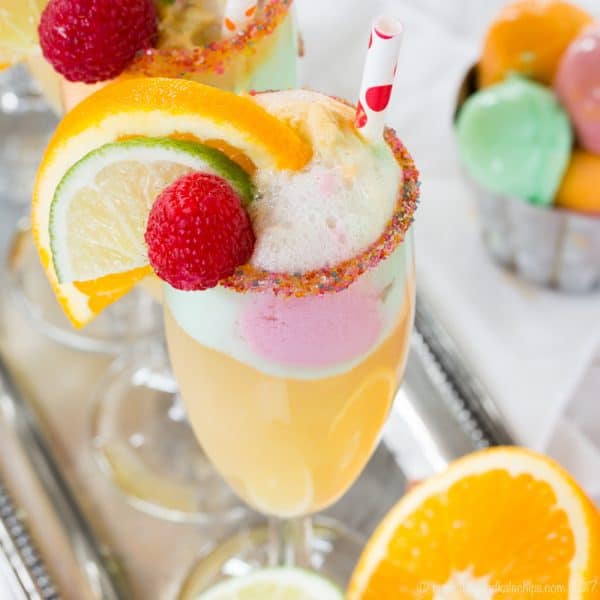 Want to chat with fellow foodies? Join my No-Fuss Food and Fun group on Facebook. Everyday we have fun topics, share recipes and ideas, ask and answer questions, and see all of my new Cupcakes & Kale Chips creations! If you'd like to check it out, you can request to join HERE.
For more yumminess from me and my foodie friends, keep up with me on…
Or sign up to have Cupcakes & Kale Chips delivered straight to your Inbox!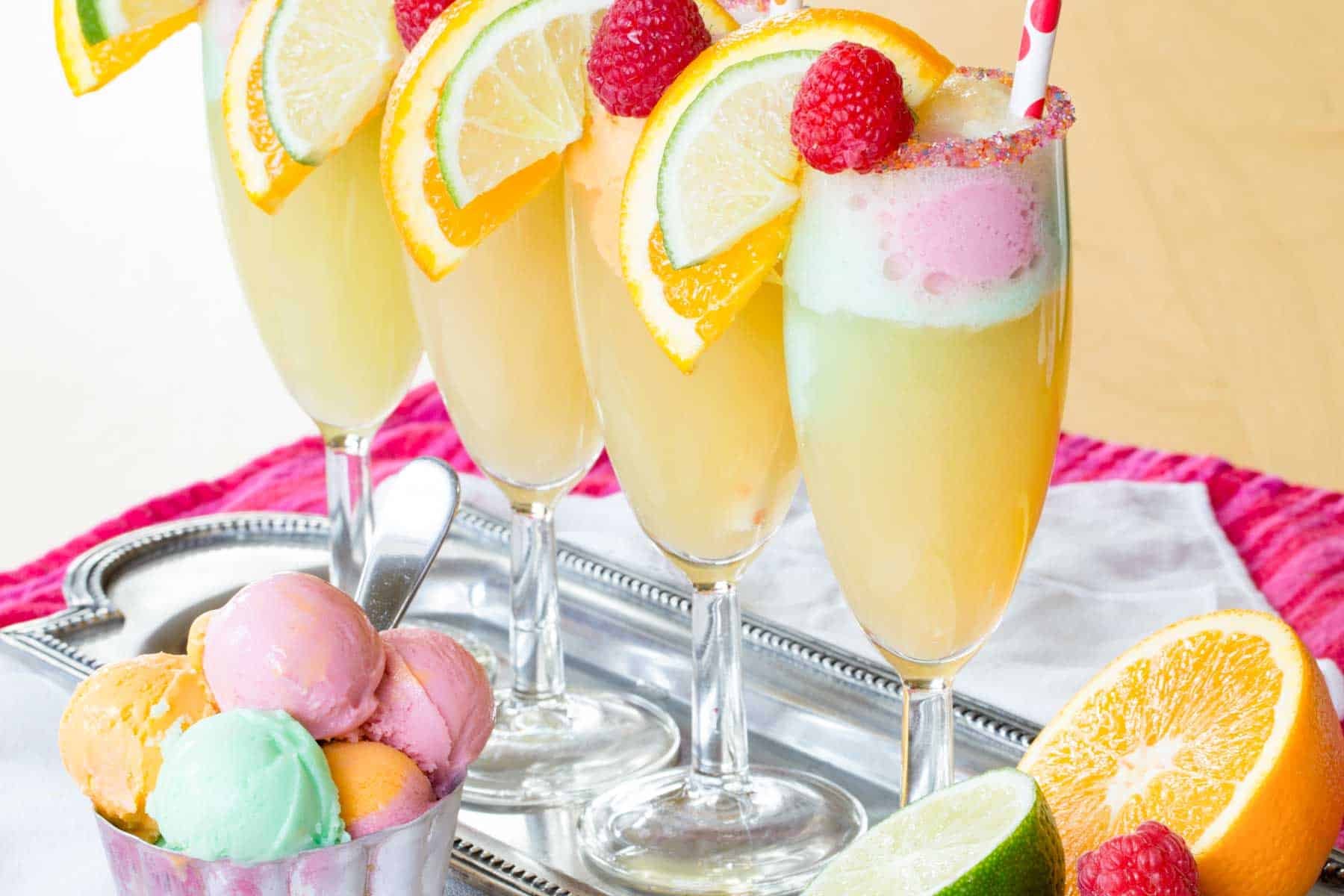 Here's the Sparkling Cider Rainbow Sherbet Floats recipe…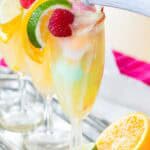 Print Recipe
Sparkling Cider Rainbow Sherbet Floats
A fun mocktail or dessert the kids will love for Valentine's Day, St. Patrick's Day, or a special birthday.
Ingredients
For the floats:
3

pints

rainbow sherbet

or three pints of sherbet or sorbet, such as raspberry, orange, and lime

24

oz

Martinelli's Sparkling Cider

or Sparkling Apple-Pear Juice
Optional garnishes:
1

Tablespoon

honey

or light corn syrup

1/4

cup

rainbow sugar

or nonpareils

1

orange slices

1

lime slices

12

raspberries
Instructions
Line a baking sheet with parchment or wax paper.

Using a small cookie scoop, melon baller, or spoon, scoop balls of the different flavors of sherbet or sorbet onto the baking sheet. Place the sheet with the sherbet balls in the freezer for an hour or two.

Pour a small amount of honey or corn syrup into a small bowl. Dip the rim of your glasses or champagne flutes or glasses in the honey or syrup and then into the rainbow sugar or nonpareils. Set aside until ready to serve.

When ready to serve, fill each flute or glass about halfway with Martinelli's Sparkling Cider or Sparkling Apple-Pear Juice, using a funnel if needed to keep the sugared rim intact.

Add 3-5 sherbet balls of varying colors to the glasses, then fill to the top with additional Sparkling Cider or Juice.

Add orange and lime slices and raspberries (or other fruit) to the rim for garnish.
Nutrition
Serving:
1
g
|
Calories:
334
kcal
|
Carbohydrates:
76
g
|
Protein:
2
g
|
Fat:
3
g
|
Saturated Fat:
1
g
|
Cholesterol:
1
mg
|
Sodium:
78
mg
|
Potassium:
363
mg
|
Fiber:
4
g
|
Sugar:
58
g
|
Vitamin A:
135
IU
|
Vitamin C:
32.1
mg
|
Calcium:
122
mg
|
Iron:
0.8
mg
Enjoy!