This post may contain affiliate links. Read my disclosure policy.
Mango coconut chia no-bake energy bars help me gear up for a Summer of fun with my family. Other than my boys, there are two things I need to make sure that I can go go go from morning to night; comfy shoes and healthy snacks! Luckily, I have an arsenal of recipes for healthy no-bake snacks, like these sweet, tropical-inspired Mango Coconut Chia No-Bake Energy Bars.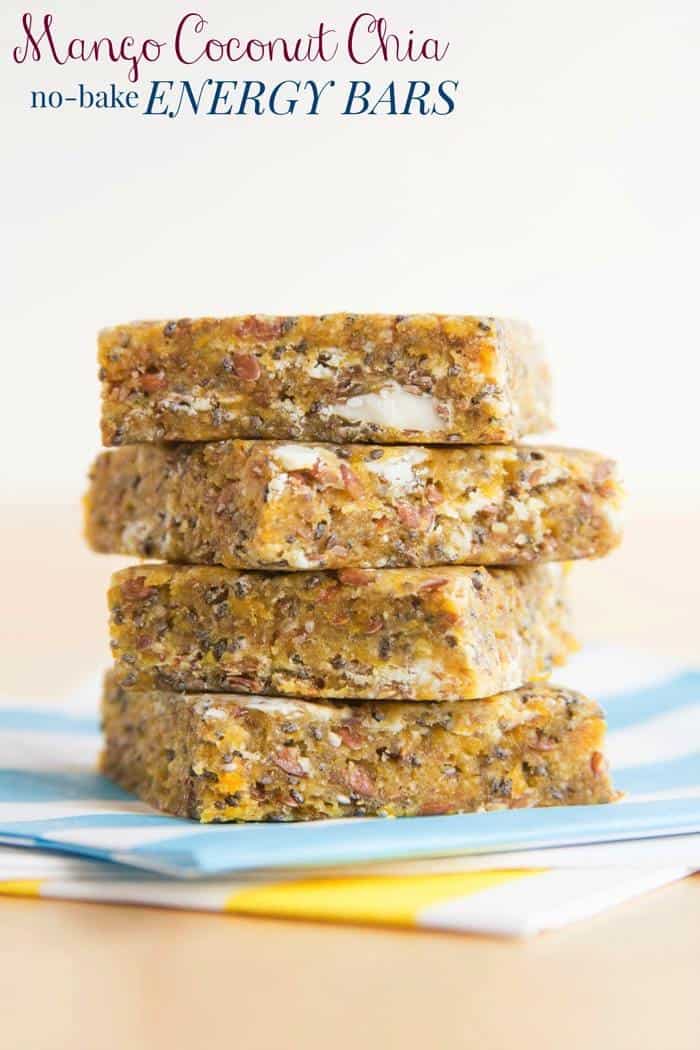 Disclaimer: This post was written on behalf of Crocs and BlogHer. As always, all opinions are my own.
If you've been keeping up with me, you know that since we moved, with all of the work that entailed, plus me ramping up on the blog work, both of the boys have been going to "school" (technically daycare). Well, the school year will be ending soon, and we have only a couple of months before The Bug starts Kindergarten. KINDERGARTEN!! While he has been in preschool for a few years, I'm used to be being able to just pick up and go whenever we wan. Whether it is a long weekend at my mom's or just a special day off to do something fun with mommy , I've never had to worry about him missing out on something. Come fall, that's not going to be able to happen too often anymore.
And for the first time in a couple of years I don't have a baby who needs gear and naps and to be carried everywhere. Little Dude isn't super little anymore, and he is able to join in on a lot more activities with his big brother. So my goal is to squeeze every last drop out of this summer. And while we could just hang out at the pool every day (which I am sure we will do plenty), I am all about finding fun in different ways. What's on our agenda?
Backyard Fun – time to break out the sidewalk chalk and sandbox and water table and sprinklers!
Daytrip Fun – we now live right in the middle of DC and Baltimore, and it'll be our first summer here, so there's many things we haven't done yet. There are the museums and monuments, sights and shops, and so much more that we have to explore. First thing on our list is The National Zoo.
Indoor Fun – there's going to be rainy days or blistering hot days or days where maybe one of the dudes is sick, so it'll be time for Legos or movies or crafts or cooking up some tasty treats. Maybe this isn't as exciting as everything else, but it'll be a refreshing change of pace when we need a little break.
Beach Fun – mom may live almost three hours from us, but she lives only about twenty minutes from the beach. You bet we will be spending a few weeks there throughout the summer so that we can enjoy days of sun, sand, and surf.
Camp Fun – OK, so maybe this isn't actually about me having fun with my boys, but they will be going to day camp for a week in July and a week in August. They'll have a blast, plus maybe it'll give mommy the chance to get a pedicure, and do some preparing and packing for all of this other fun.
Mommy and Daddy Fun – it's time to line up some baby sitters, because there's restaurants to try, local live music venues, and some fun outdoor festivals that we would like to check out. Hey, mom and dad need to have some fun, too!
Vacation Fun – we are heading to Orlando this summer, so you know what that means. Theme parks! Rides! Fireworks! Characters! Pools! I can't even put into words how excited I am about this!Yes, you guys, I am totally embracing the #FindYourFun mentality. But for all of this fun, I need the right shoes, and I've found the perfect ones…
One of my favorite things about summer is being able to say sayonara to shoes! I'm ready to free my feet, but obviously, if I'm going to be running around at the park, seeing the sights in DC, heading out to the pool, or even just getting that pedicure I mentioned, I've got to have something on them. And that something has to be both supportive and comfortable, and, of course, totally cute! The Crocs Rio Flip is just what I was looking for. I've actually never owned a pair of Crocs, but I have heard how comfortable they are, so I was excited to see the new fun and colorful styles in the 2015 Spring-Summer Collection. And I was definitely hoping that they would be just as comfortable as the classic clogs, while still letting my toes out in the sun, since I'm tired of keeping them cooped up inside shoes.
I gave my Crocs Rio Flip a test drive when we took The Bug out for a day of mommy and daddy fun for his birthday. When I first slipped them on, I was a bit skeptical because they didn't instantly feel awesome. But once I started walking around, they started to feel more and more comfortable. Hours later, I was feeling great, and I didn't even pull them off the second I walked in the house, as I usually do. In fact, once it gets warm enough, I tend to walk around the house barefoot, but I've found myself slipping on my Flips as I cook, clean, and do other chores. Now that I am running several times a week, I feel like I need more foot support all the time, even while I am just working in the kitchen. I am officially a Crocs convert!
You can pick up your own pair at Crocs.com so that you can be comfy and cute as you #FindYourFun. In fact, I think I'll be ordering some of the other styles and colors to match all of my summer outfits!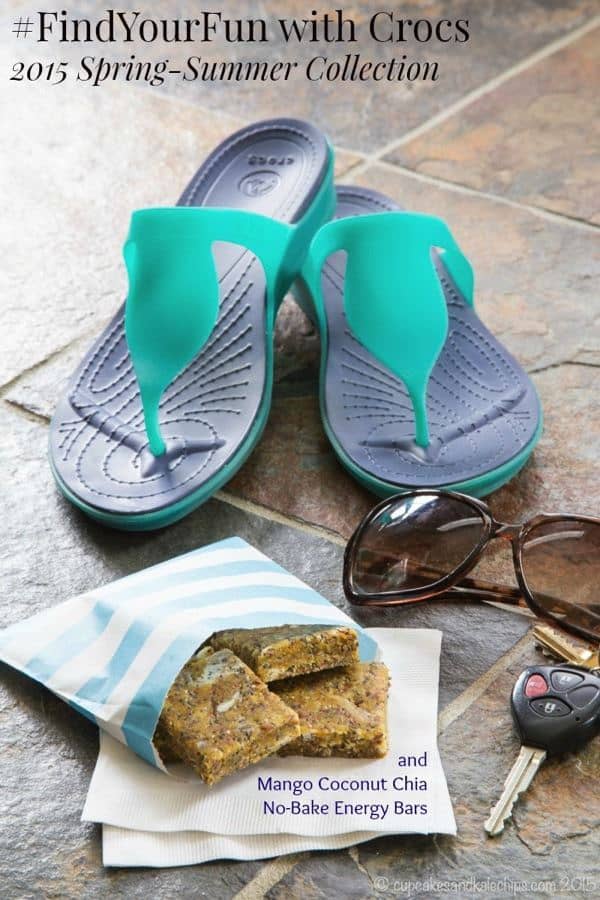 And while I'm out and about with my boys and my Crocs, there's one more thing we need – snacks!
Healthy no-bake snacks, like these mango coconut chia no-bake energy bars.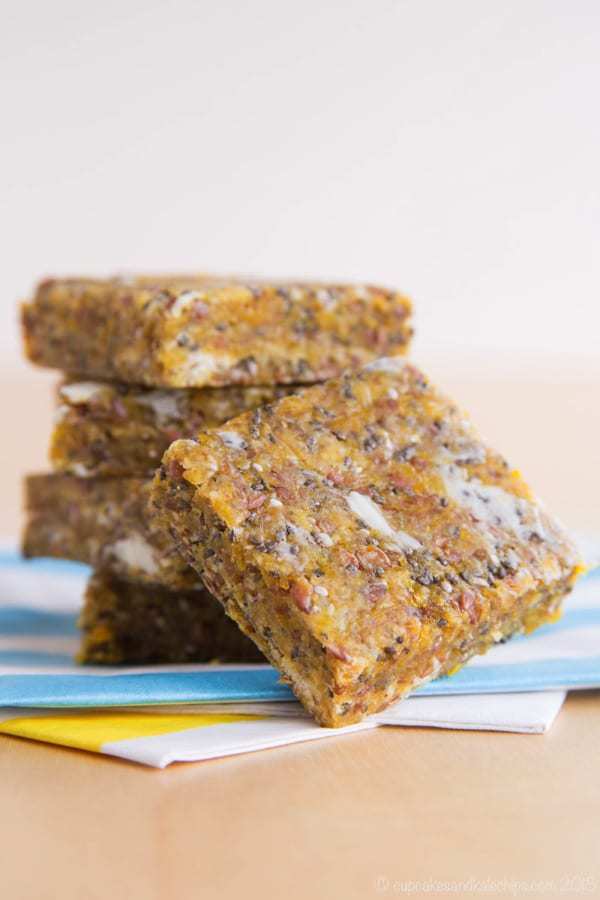 You know that my boys and I are big fans of energy balls and bites. I can make them in minutes, and there are so many flavor possibilities that my boys love. I know our summer fun will keep us pretty local, but I was having visions of tropical islands in my head. So I couldn't resist putting together the exotic and irresistible flavor combination in these Mango Coconut Chia No-Bake Energy Bars.
I think these chia no-bake energy bars may be my favorite no-bake bars so far. The mango gives them a bit of exotic flair, and the coconut makes them almost creamy. The combination is just luscious! Then besides the fiber and omega-3s, the flax seeds and chia seeds also add a bit of crunch, even though they are completely nut-free, making them perfect for packing even when you may be going somewhere that has a no-nut policy. And they are dairy-, egg-, and gluten-free, so you have no worries if your kids or any of their friends have any allergies. Does it get any better?!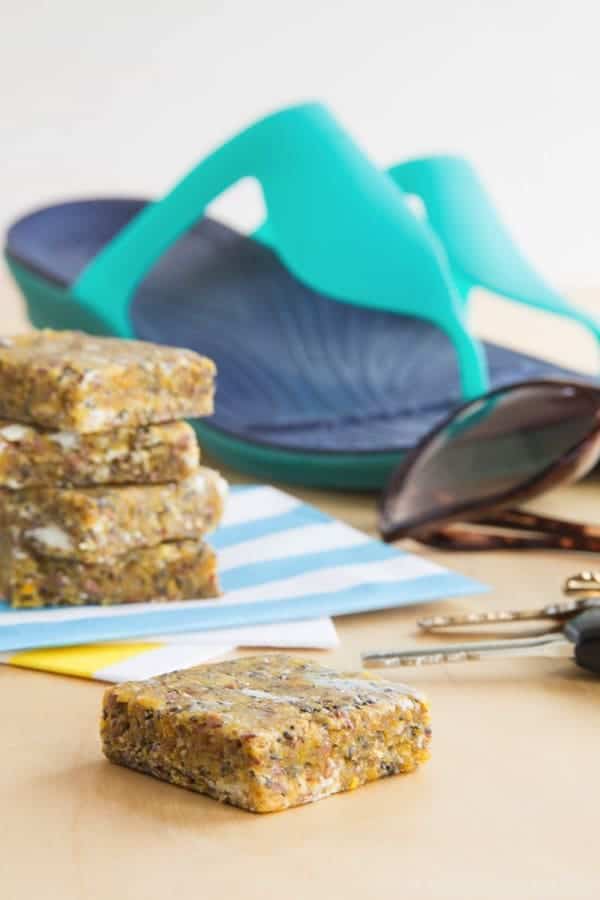 So grab your keys, your Crocs, and your snacks, and get ready to #FindYourFun!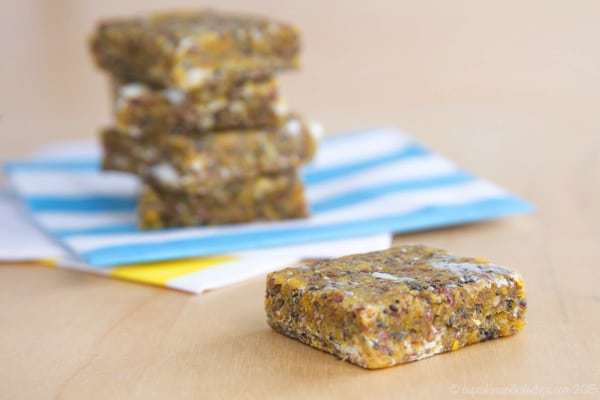 How would you #FindYourFun in your Crocs?
Get Cupcakes & Kale Chips delivered to your Inbox! Every Friday you'll see all of the Yummy Eats & Tasty Sweets from the week. Sign up HERE.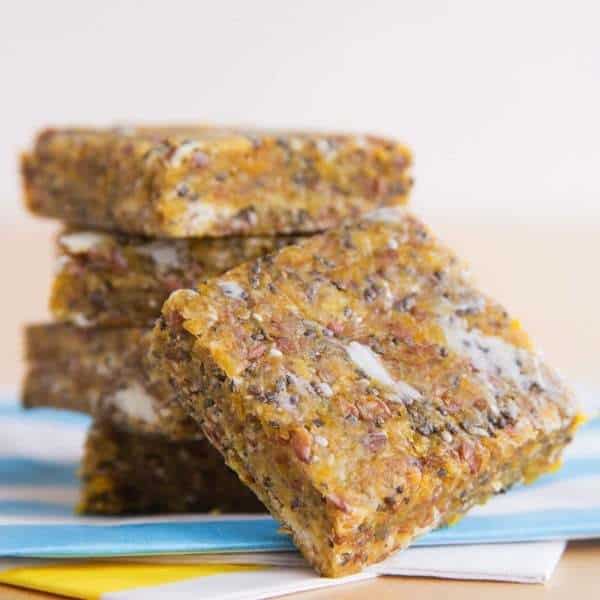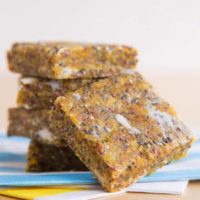 Mango Coconut Chia No-Bake Energy Bars
Only a few ingredients to make a quick and easy healthy snack with exotic flavors to transport you to a tropical island.
Instructions
Line a 8x8 or 9x9 square pan with wax or paper.

Place dates, mango, flax seeds, chia seeds and coconut in a food processor, and process until the mixture forms a large mass. This may take several minutes, and you may need to break up with a spatula once or twice. Add 1-2 tablespoons water, if needed, in order to form a thick paste.

Break up slightly with a spatula, add white chocolate chips and pulse a few times to slightly break and distribute the chips.

Press the mixture into the prepared pan. You can cover the top with more paper and press an equal sized pan to roll the top with a glass to flatten completely.

Refrigerate for 30-45 minutes, then slice into bars or squares.
Nutrition Facts
Mango Coconut Chia No-Bake Energy Bars
Amount Per Serving (1 bar)
Calories 104
Calories from Fat 27
% Daily Value*
Fat 3g5%
Sodium 3mg0%
Potassium 102mg3%
Carbohydrates 17g6%
Protein 1g2%
Vitamin A 1165IU23%
Vitamin C 1.7mg2%
Calcium 21mg2%
Iron 0.9mg5%
* Percent Daily Values are based on a 2000 calorie diet.
Categories:
In addition to the mango coconut chia no-bake energy bars, here are some more portable snack ideas for you…