Bomb Pop Cupcakes
Bomb Pop Cupcakes – made with all the flavors of the classic popsicle! Blue Raspberry, White Lemon, and Cherry!
Bomb Pop Cupcakes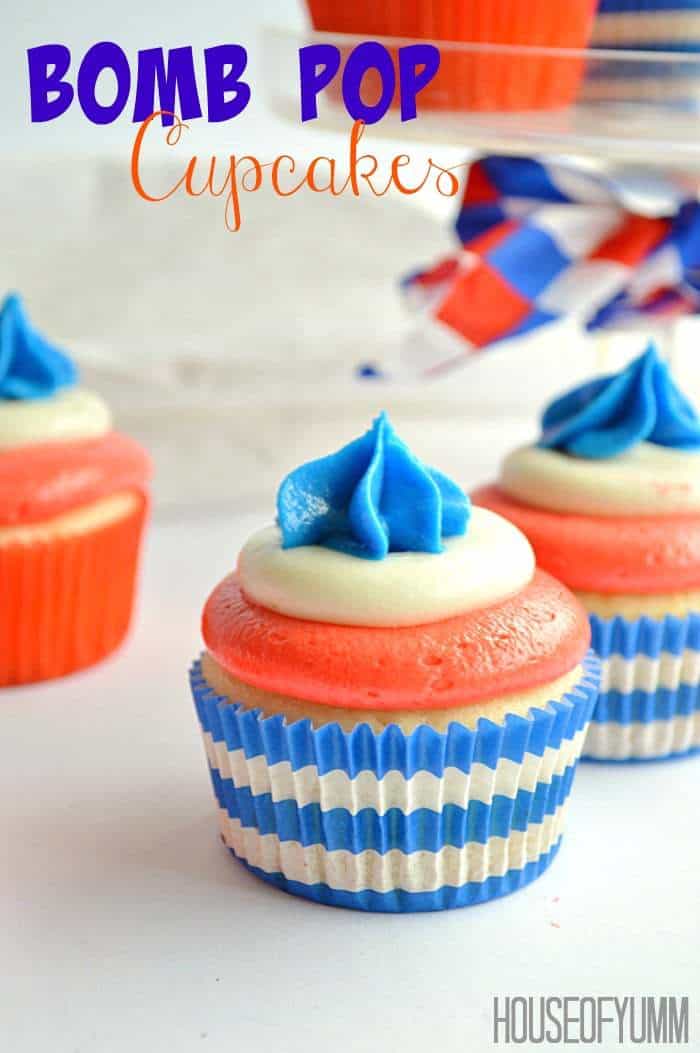 Hey everyone!  Serene here from House of Yumm bringing you some cupcake love again!  Do you remember those popsicles with the red, white, and blue?!  Bomb Pops!!  They scream of happy childhoods.  Those tri-flavored popsicles were a staple at any patriotic event growing up.  So when I think of Memorial Day or 4th of July BBQs, I always think Bomb Pops.  Combine that with my love of cupcakes..and…BAM!  Bomb Pop Cupcakes!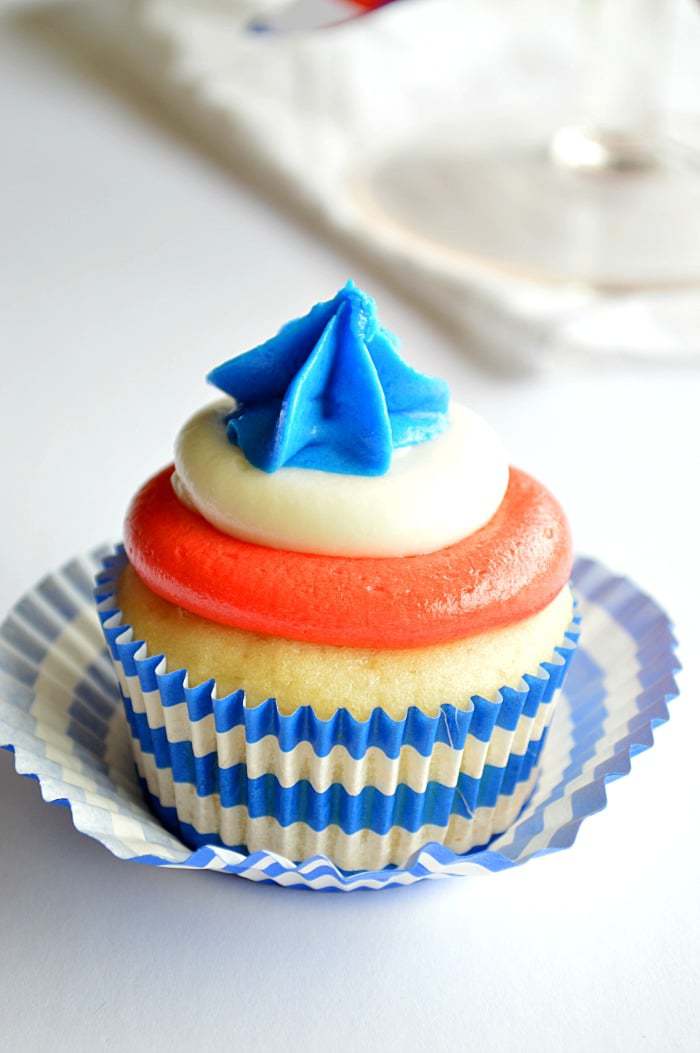 I love turning childhood treats into something a little more grown up.  Like this Blueberries & Cream Oatmeal I made not too long ago.  I also love incorporating the actual treat itself into the recipe, like with these Rainbow Sherbet Cupcakes, they have the sherbet baked into the cake.  Well, I tried making the cupcakes with the melted popsicles.  And it definitely works.  I started with a cake mix and added the eggs required and three melted popsicles.  They do bake, they come out with a slight pink color, and a hint of flavor, but they were kind of sticky.  Not exactly what I wanted.  But if you don't mind the wrapper slightly sticking to the cupcake, then go for it!  It also didn't give the flavor I was wanting.  So instead of using the actual popsicle, I decided to highlight one of the flavors of the popsicle instead.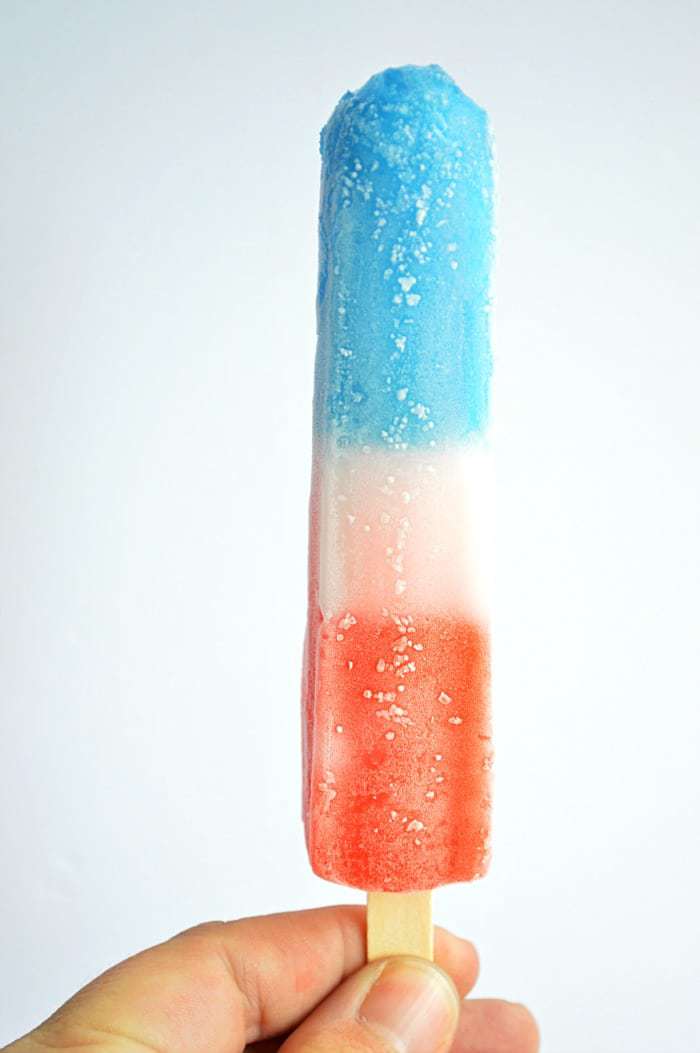 I still started with a cake mix, I love cake mixes, and am in the process of making my own…so stay tuned!  But until that's perfected, I have no problems going with a store bought mix.  Seeing as how most my cooking involves having at least one baby on the hip I take any shortcuts I can!  I added some lemon extract to the cake mix to give the cakes a lemon flavor.  Lemon is just so refreshing, especially when it's hot outside.  So that's why I chose to highlight that flavor.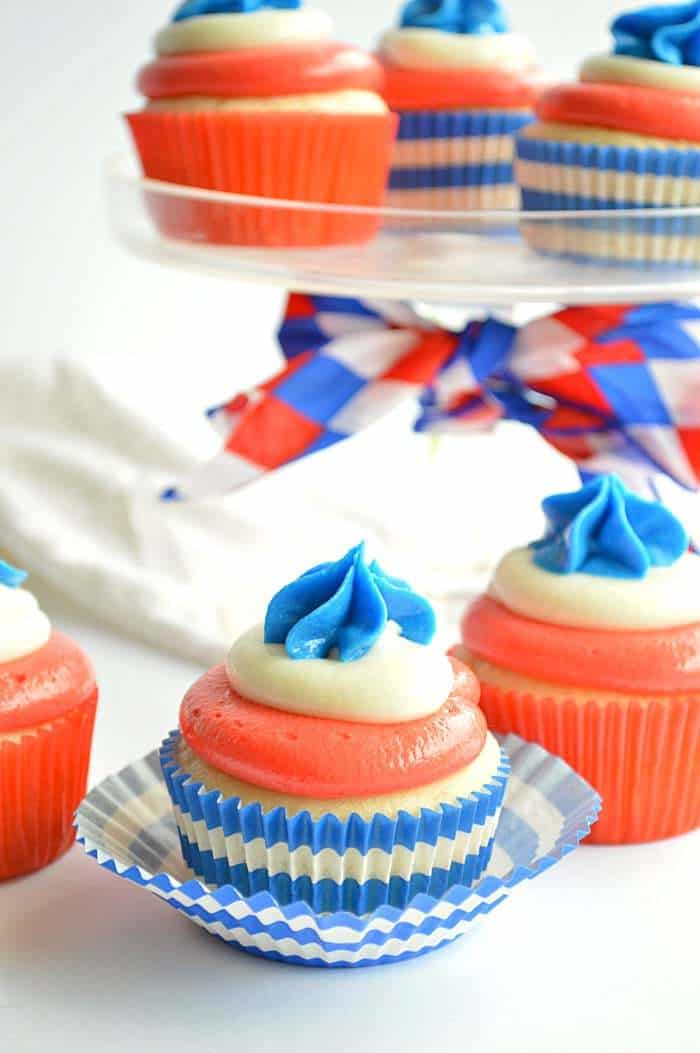 These cupcakes were so fun to make, and the three different flavors of frosting on top were a huge hit with everyone who tried them!  Have fun decorating them too!  Try different tips out when frosting.  Have fun with it!  That's always my favorite part of making cupcakes, the decorating!  I hope you enjoy these as much as we did! The perfect dessert for any Memorial Day BBQ!
These lemon cupcakes are topped with blue raspberry, white lemon, and cherry flavored frosting making them taste just like the original Bomb Pops we all loved as kids!
Ingredients
Cupcakes
1 box white cake mix
4 egg whites
1/3 cup oil
1 and 1/4 cup water
2 teaspoons lemon extract
Frosting
1/2 cup of butter=1 stick (room temperature)
10 cups powdered sugar
1 and 1/2 cup heavy cream
1 teaspoon lemon extract
1 teaspoon cherry extract
2 tablespoons Blue Raspberry Jello gelatin powder
Red Food Coloring (I used Wilton Red (No Taste) Icing Color)
Blue Food Coloring (I used Wilton Royal Blue Icing Color)
Directions
Preheat oven to 350 degrees. Place cupcake liners in muffin tin, set aside.
In large mixing bowl combine all the ingredients for the cupcakes and stir until fully mixed, no lumps in the batter.
Pour about ¼ a cup of batter into each cupcake liner, filling the cupcake liners about ⅔ full.
Bake for approximately 16 minutes. Remove from oven and allow to cool in the pan for 5 minutes, then remove to continue cooling on a wire rack.
Frosting
Add the room temperature butter to the mixing bowl. Beat over medium speed for approximately 1 minute until the butter is creamed. Add in the powdered sugar and heavy cream. Beat over medium speed until frosting has formed, should form peaks and hold form. Add powdered sugar or heavy cream as needed to obtain the proper consistency.
Divide the frosting into three bowls. In one bowl add the blue raspberry Jello and blue food coloring. Stir to combine.
In another bowl add the lemon extract, stir to combine.
In the last bowl add the cherry extract and red food coloring. Stir to combine.
Add the frosting to piping bags, I used a Wilton 2A tip for the red and white frostings, and a Wilton 1M tip for the blue frosting. Serve and enjoy!
Store cupcakes at room temperature for up to 3-4 days.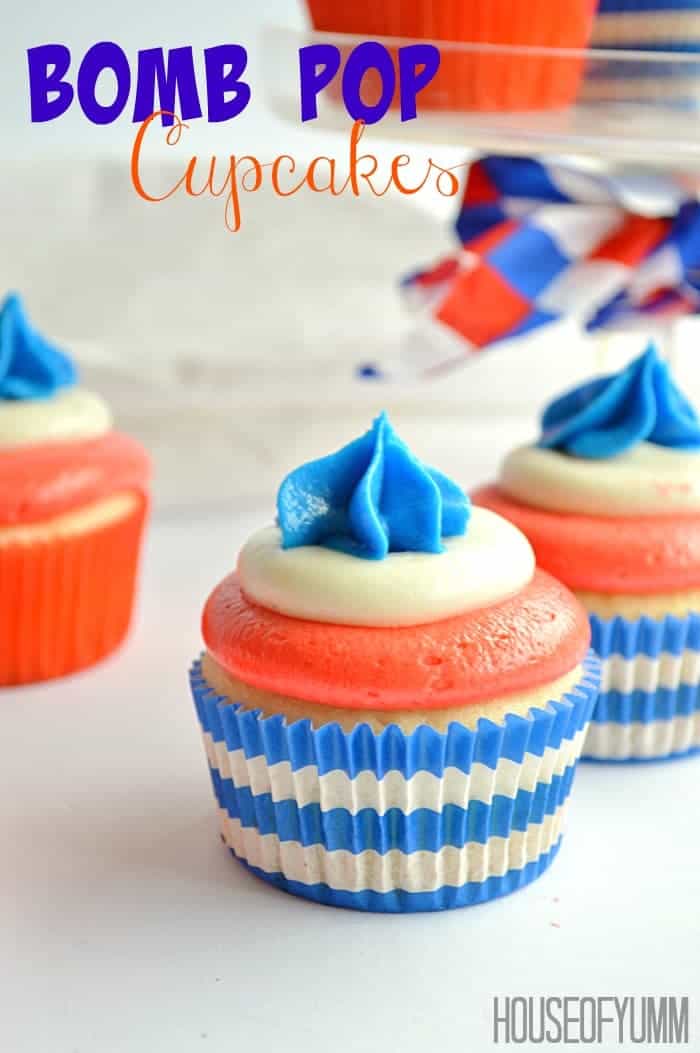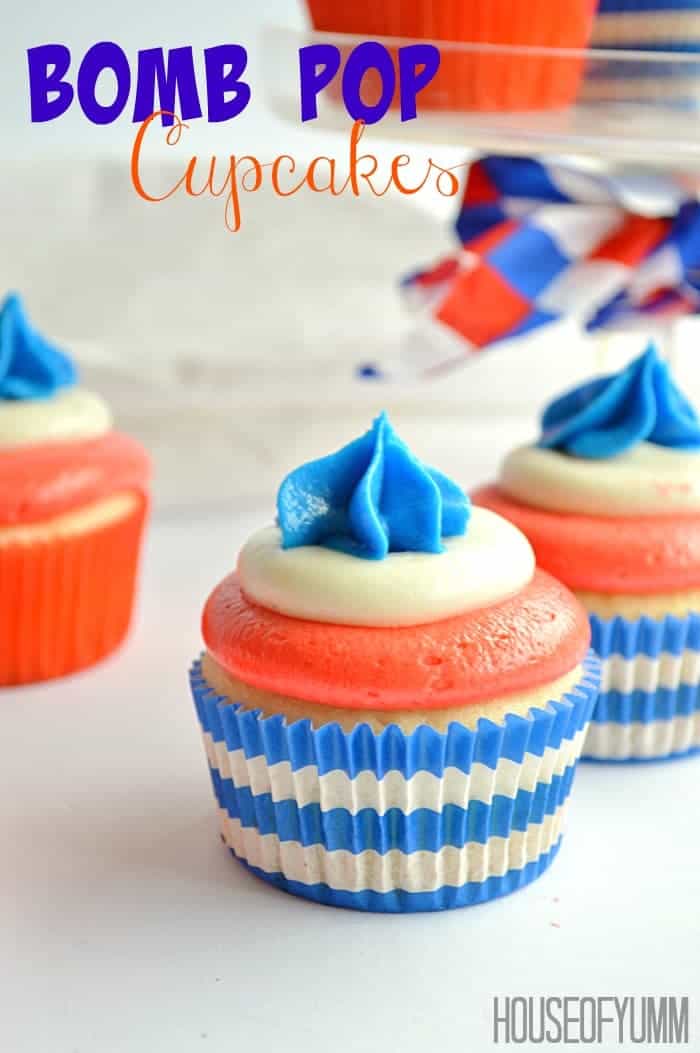 Loading nutrition data...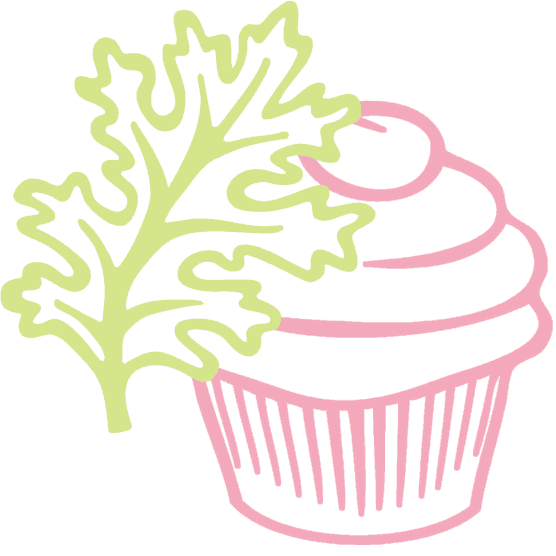 LOVE THIS RECIPE?
Give it a 5 STAR rating and share your photos on Instagram with the hashtag #CKCrecipes!
More Recipes that You Might Enjoy!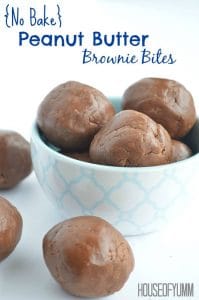 {No Bake} Peanut Butter Brownie Bites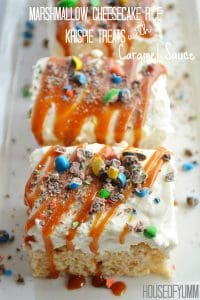 Marshmallow Rice Krispies Treats with Caramel Sauce