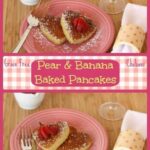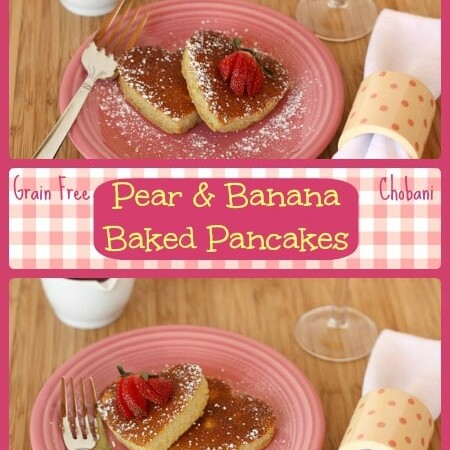 Print
Grain-Free Chobani Pear & Banana Baked Pancakes
Pear & Banana Baked Pancakes are a simple & special breakfast. Full of protein, and gluten- and grain-free, customize them with any Greek yogurt flavor. Serve with powdered sugar or maple syrup.
For the Banana OR Pear Pancakes:
Preheat oven to 425°F.

Combine all of the ingredients except the almond flour and butter or coconut oil in a medium bowl and whisk until thoroughly combined.

Stir in the almond flour.

Place the coconut oil or butter in a 9 in. round cake pan and place in the oven for a minute or two, or until melted.

Pour the batter into the pan, and bake for 12-15 minutes, or until set, and the edges are browned.