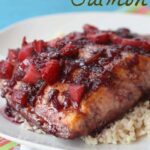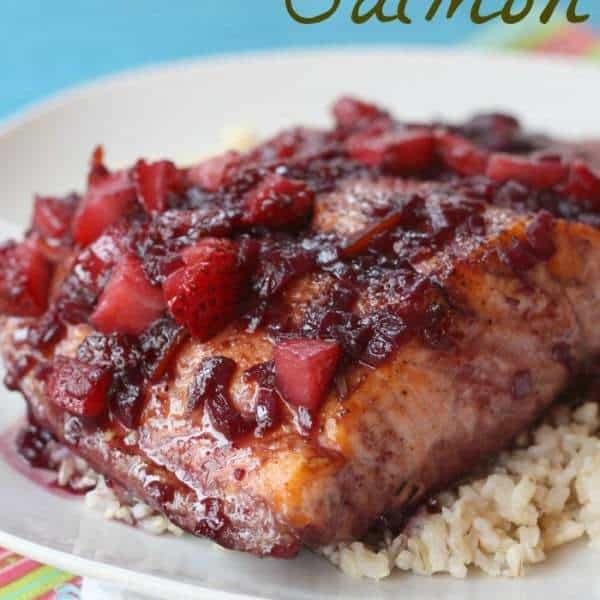 Print
Five-Ingredient Strawberry Red Wine Glazed Salmon
A sweet and savory sticky glaze perfectly coats and balances the richness of the fish in this simple but tasty and healthy recipe.
Season salmon with salt and pepper and place in a plastic storage bag or flesh side down in a shallow pan.

Whisk together the wine and marmalade and pour about 1/4 cup of the mixture over the salmon. Set aside the remainder, and marinate the salmon for 15-30 minutes in the refrigerator.

Preheat your broiler, place salmon on broiler pan, and season with salt and pepper.

Broil salmon for 10-12 minutes, or until nearly cooked through.

While salmon is in the broiler, heat oil in a large skillet over medium-high heat.

Add the onion, season with salt and pepper, and cook for about 3 minutes, to soften the onion.

Reduce heat to low, add the red wine and marmalade mixture and reduce slightly.

When the salmon has been removed from the broiler, add the strawberries and salmon to the pan. Cook salmon for another five minutes or so, basting the sauce over the salmon until sauce has thickened, and salmon is glazed and cooked through to desired doneness.