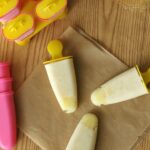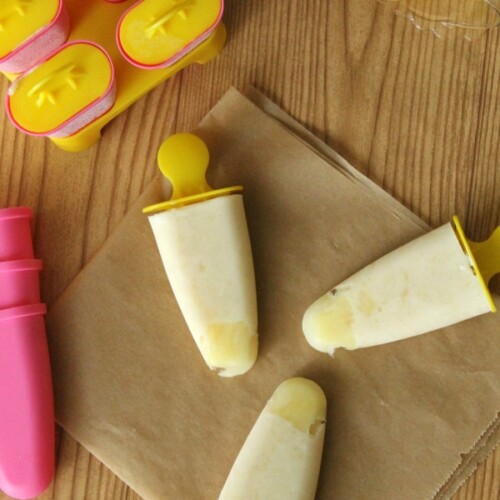 Print
Pineapple Yogurt Popsicles - Guest Post from The Bitter Side of Sweet
Popsicles made with vanilla bean greek yogurt and crushed pineapple make it totally okay to have frozen pops for breakfast, but are also a tasty dessert!
In a large bowl stir the yogurt and pineapple juice together.

Stir in the crushed pineapple.

Spoon into popsicles molds.

Freeze for 4 hours or overnight.