This post may contain affiliate links. Read my disclosure policy.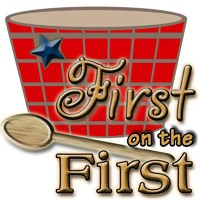 I am so excited to be joining First on the First this month. If you don't know what First on the First is, it is a fun monthly blog hop started by Kate of Food Babbles and Carrie of Poet in the Pantry. Basically a bunch of bloggers and other foodie folks make something for the first time, and if they have already made the item that was assigned, this is the opportunity to put a new spin on it. Then on the first of the month, we all post our recipes and experiences. You'll see the link on the bottom of my page where you can check out what everyone else did.
This month, the assignment was Royal Icing. Royal icing is basically an icing made from egg whites and powdered sugar. It dries hard, so it is good as a glue for gingerbread houses, and it also dries smooth, so it makes a nice frosting for decorating sugar cookies. Here you can see some cookies I made for Christmas several years ago, which I decorated with Royal Icing. If you leave it thick, you can pipe borders or designs, then it can be thinned out to flood the top surface of the cookie or to make swirly designs.


So since I already had experience with making sugar cookies with royal icing, I thought I would mix it up a bit, and give them a little springtime flair. So I started with the cookie recipe. I found a basic recipe for sugar cookies on Weelicious. Now, I know this is dessert and it is still full of butter and sugar, but I thought I would inject a little nutritional value and substitute white whole wheat flour for half the flour. I also used lemon extract in place of the vanilla.
For the royal icing itself, I thought it would be tasty and pretty to infuse it with some strawberry color and flavor. This I did by chopping up some strawberries, adding some water, microwaving, and then cooling. After straining off the berries and seeds, I used the reserved liquid in place of the water. And I also used meringue powder (powdered egg whites), just to avoid the whole potential salmonella issue.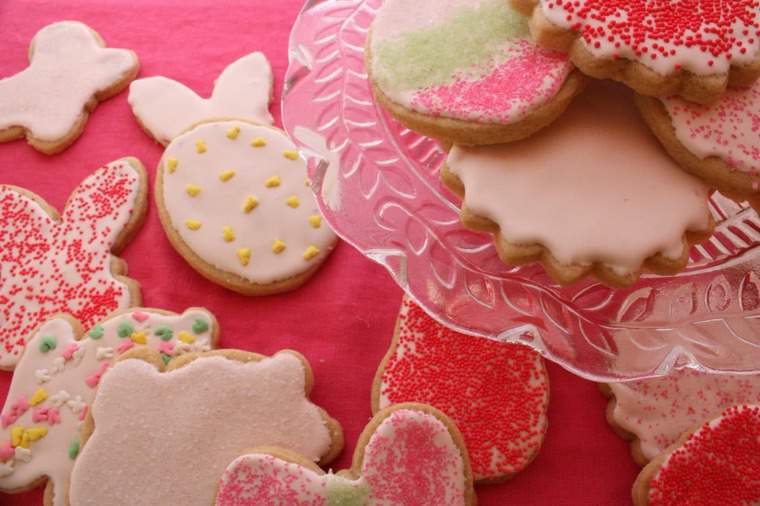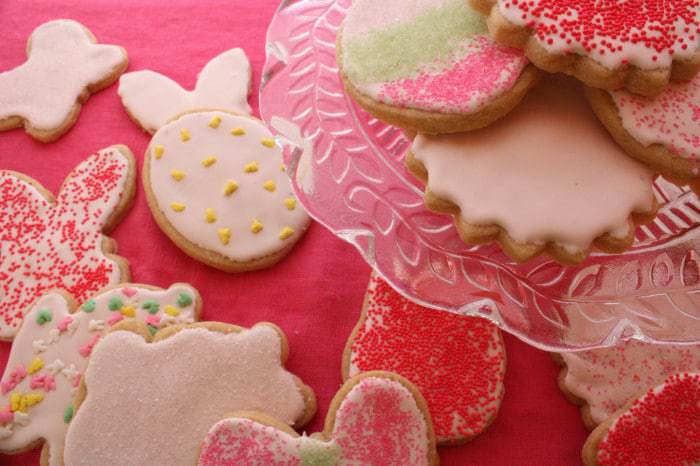 It gave the frosting a pretty light pink hue, and a hint of strawberry flavor. I added some lemon extract to the frosting to accent the strawberry. You'll see in the recipe that I lost the amount as 1/8 to 1/4 t. I use 1/4 t, and while it was very tasty, I think I would use less next time, so that the strawberry flavor stand out even more. I would also love to try this again with other berries to get different flavors and colors.
Another "first" was trying to have The Bug help me bake and decorate the cookies, since we have never done that together. Well, the baking part went OK. But when we got to the decorating, I gave him a brush, he put a little icing on one cookie, got upset because his hands were dirty, tried to eat the cookies, ate two of them, wanted more, had a meltdown, demanded and consumed all of the remaining fruit in our refrigerator, melted down again after I told him there were no more blueberries or strawberries or mango, and then definitely decided that he wanted to part of cookie decorating. Clearly, by the look on his face, he was not having any of this.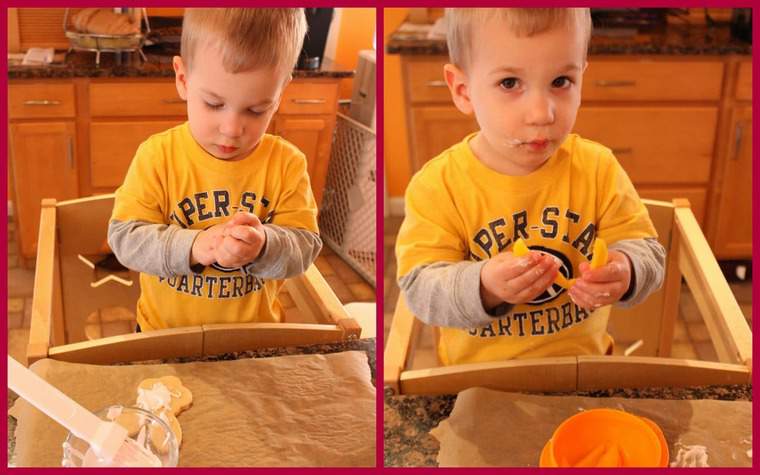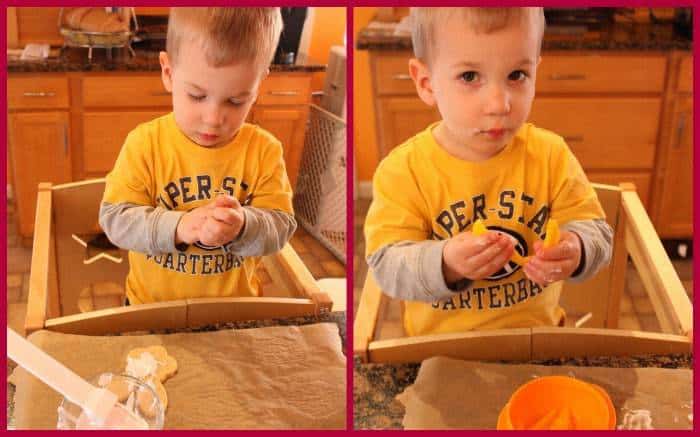 Oh well! I tried. And then I let him go watch Dora the Explorer while I finished making the cookies all pretty.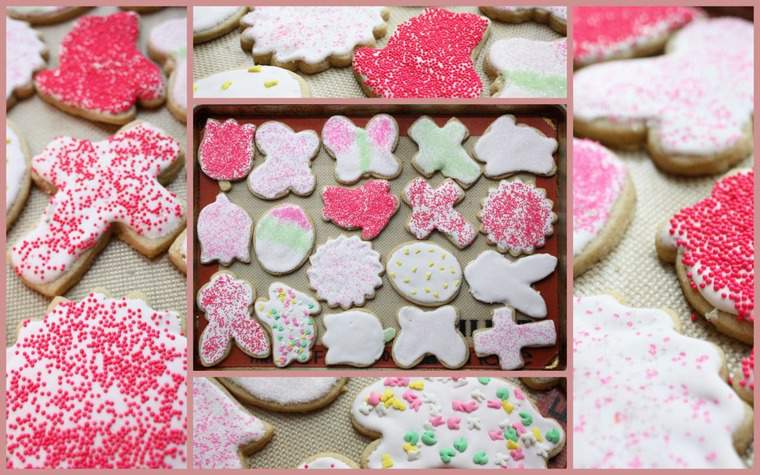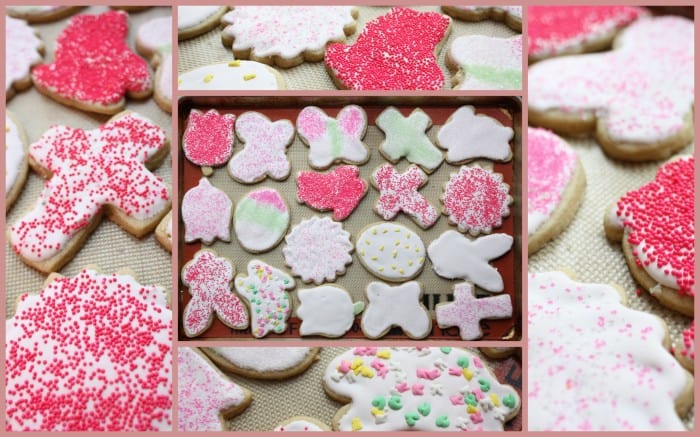 And I might have eaten pretty much all of the remaining royal icing. Yum! Now they are in the freezer waiting for Easter so that I don't polish off the cookies, too, and I can share them with my family.
I hope you give this a try. It was a lot of fun, and a tasty twist on your usual holiday cut out cookies.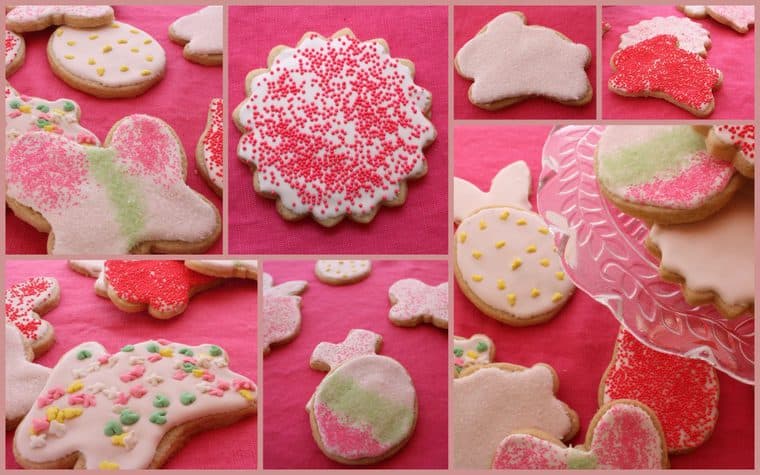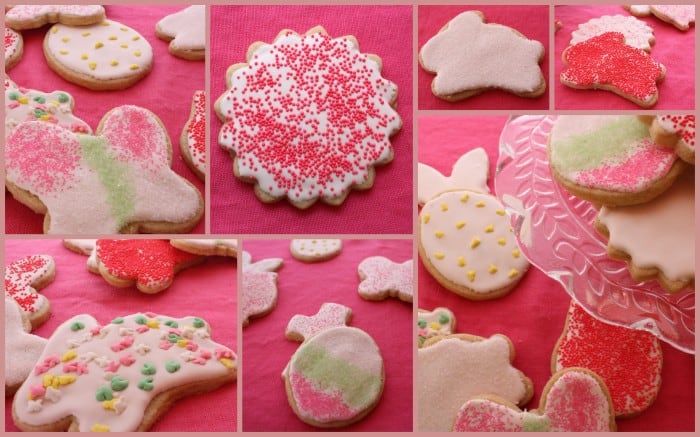 Are you making any special desserts for Easter?
Whole Wheat Lemony Sugar Cookies
Adapted from Weelicious' Sugar Cookies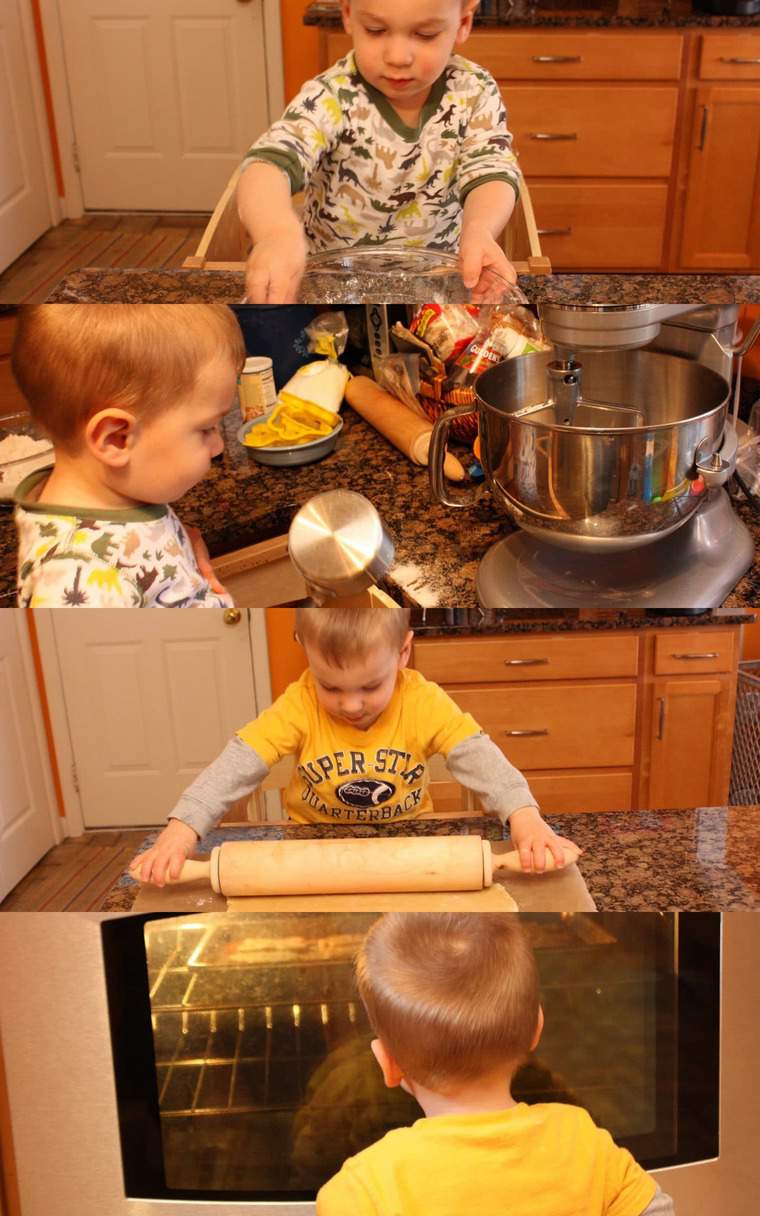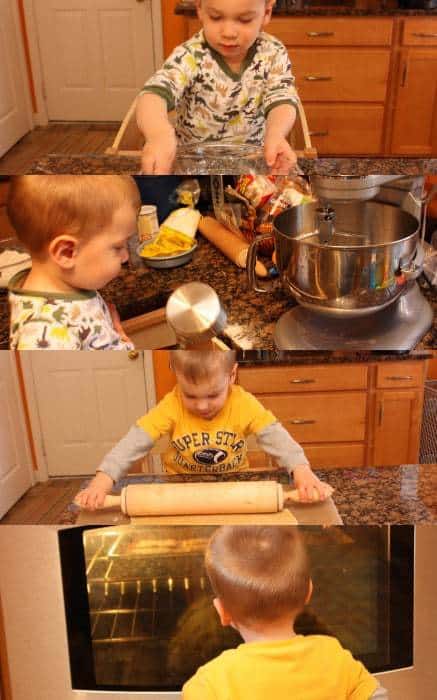 Ingredients
1 c all purpose flour
1 c white whole wheat flour (can use all purpose flour)
1/2 t baking powder
1/4 t salt
1/2 c butter, at room temperature
1 c sugar
1 egg
1 t lemon extract or 1/4 teaspoon Lemon Essential Oil
Directions
1. Sift the flours, baking powder, and salt together into a bowl.
2. In another bowl, using an electric mixer or stand mixer with a paddle attachment, cream the butter and sugar on medium to high speed for 3-4 minutes, or until light and fluffy.
3. Add the egg and lemon extract, and beat until well combined.
4. Reduce the speed to low, and slowly add the flour, mixing just until the dough comes together.
5. Wrap the doing in plastic wrap, and chill in the refrigerator until firm, at least an hour.
6. Preheat the oven to 325°F.
7. Remove the dough from the refrigerator, and roll out to about 1/4 inch thickness on a floured surface with a floured rolling pin.
8. Using cookie cutters, cut out the desired shapes and place them onto a cookie sheet, preferably lined with parchment or a silpat.
9. Bake for 10-15 minutes, or until golden, rotating about halfway through baking.
10. Cool the cookies and frost with royal icing.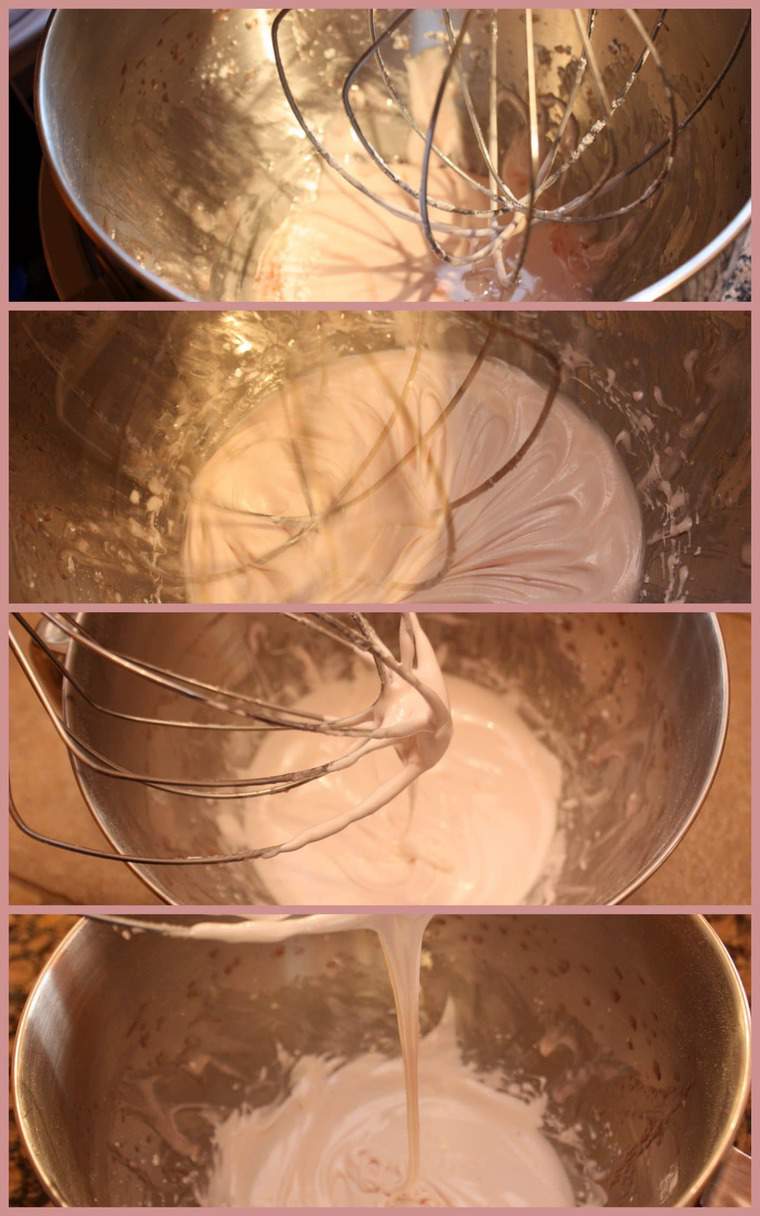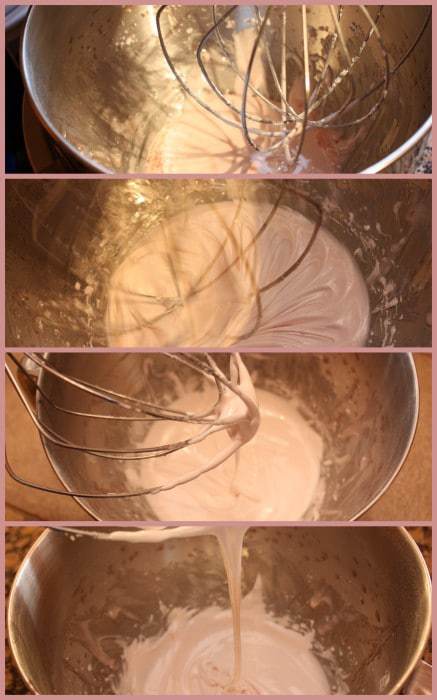 Strawberry Lemon Royal Icing
Adapted from Joy of Baking's Royal Icing with Meringue Powder
Ingredients
1/4 c chopped strawberries
1/4 c water
2 c powdered sug1 1/2 T meringue powder
1/8 to 1/4 t lemon extract or 4-5 drops Lemon Essential Oil
Additional water, if needed, to thin out icing
Directions
1. Combine the strawberries and water in a small bowl, and microwave for a minute or two, or until it just comes to  a boil. Cool to room temperature (slightly warmer is OK, too), allowing the strawberries to soak in the water while it cools.
2. Strain the liquid from the berries, using a spatula to push as much juice as possible through the sieve, and reserve the juice.
3. Using and electric mixer or stand mixer, combine the sugar and meringue powder.
4. Add the reserved juice and extract, and beat on medium to high speed for 5-10 minutes, or until stiff, glossy peaks form.
5. Add more water or powdered sugars, if needed, to get the desired consistency for spreading, piping , or flooding. The icing is a good consistency for spreading or flooding when you lift the beater and it makes a ribbon that stays on the surface for a few seconds before disappearing.
Enjoy!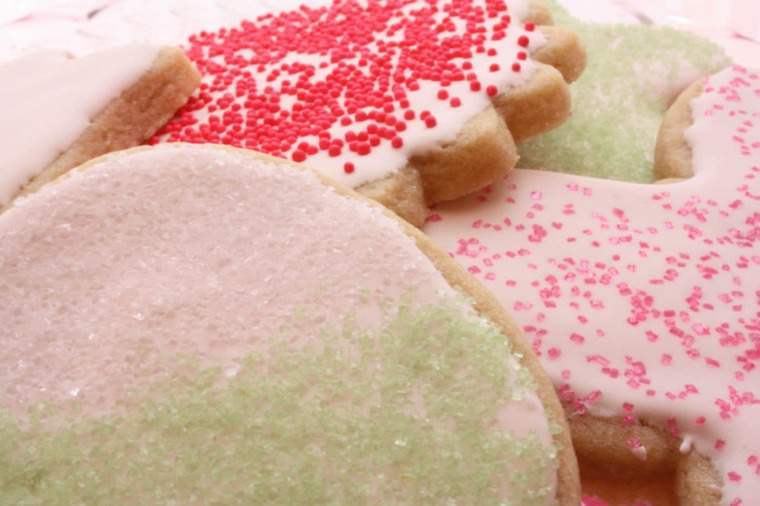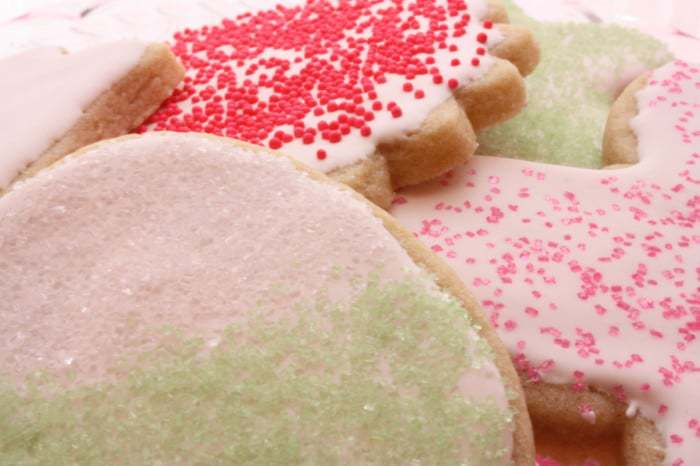 To learn more about Essential Oils and how to get a FREE BONUS with qualifying order click here!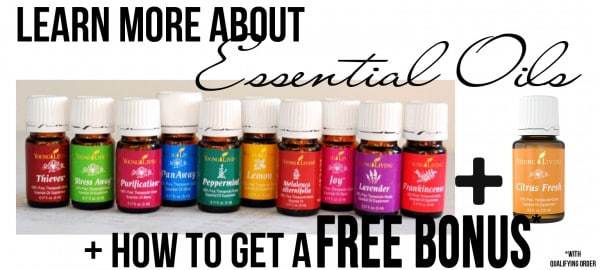 Disclaimer: These statements have not been evaluated by the Food and Drug Administration. This information is not intended to diagnose, treat, cure, or prevent any disease. The information on this site is not intended or implied to be a substitute for professional medical advice, diagnosis or treatment. Please confirm any information obtained from or through this web site with other sources, and review all information regarding any medical condition or treatment with your physician. Never disregard professional medical advice or delay seeking medical treatment because of something you have read on this website.
Not all essential oils are edible. Due to lack of purity, 98% of essential oils sold should NOT be ingested. An edible essential oil will be labeled "therapeutic-grade" and have a "Supplement Facts" box on the label showing the nutritional value – do NOT use just any brand of essential oil for cooking/flavoring foods. Be sure to use pure oils from reliable sources, not synthetic scents or flavorings.