This post may contain affiliate links. Read my disclosure policy.
Obviously, with winter break and all, I haven't packed lunch in awhile. So for this week's "What's In the Lunchbox Wednesday", I though I'd share the Top 10 Salad Recipes I posted I 2012, for healthy lunch inspiration for all of us as we detox from the holiday excess. I used to bring lunch to work almost everyday, and even now I usually have a salad at home. So I definitely think one of the best healthy habits is to pack a lunch – and this goes for the little people and the big people alike.
#10 – Cherry (or Berry or Peach or…) & Blue (or Feta or Goat or…) Cheese Salad: Basically the my daily staple for lunch. Just fruit and cheese on salad greens. Yum!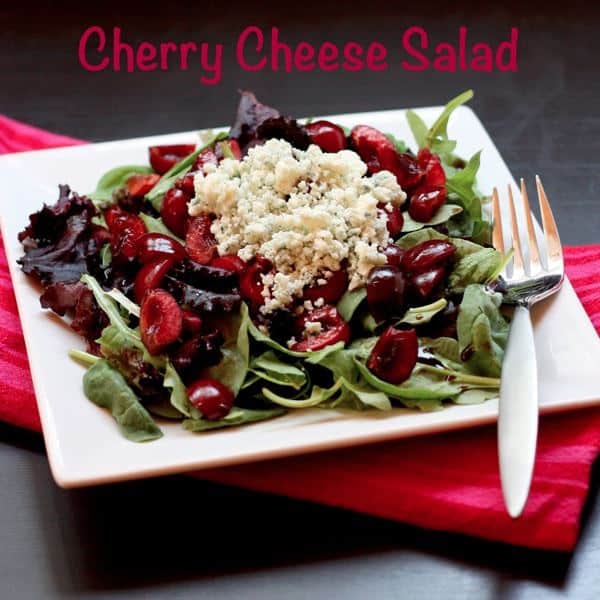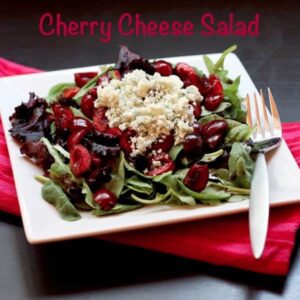 #9 – Tropical Shrimp Salad with Honey Chipotle Dressing: A delicious summer salad inspired by The Foodie Physician, with the addition of my Mango Avocado Salsa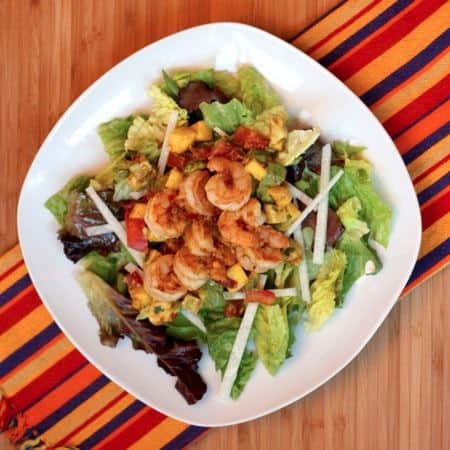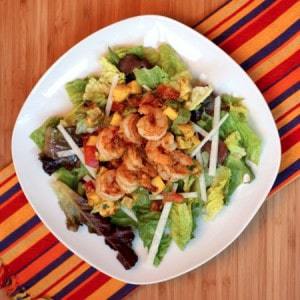 #8 – Mexican Black Bean Taco Salads: Mexican food can be healthy!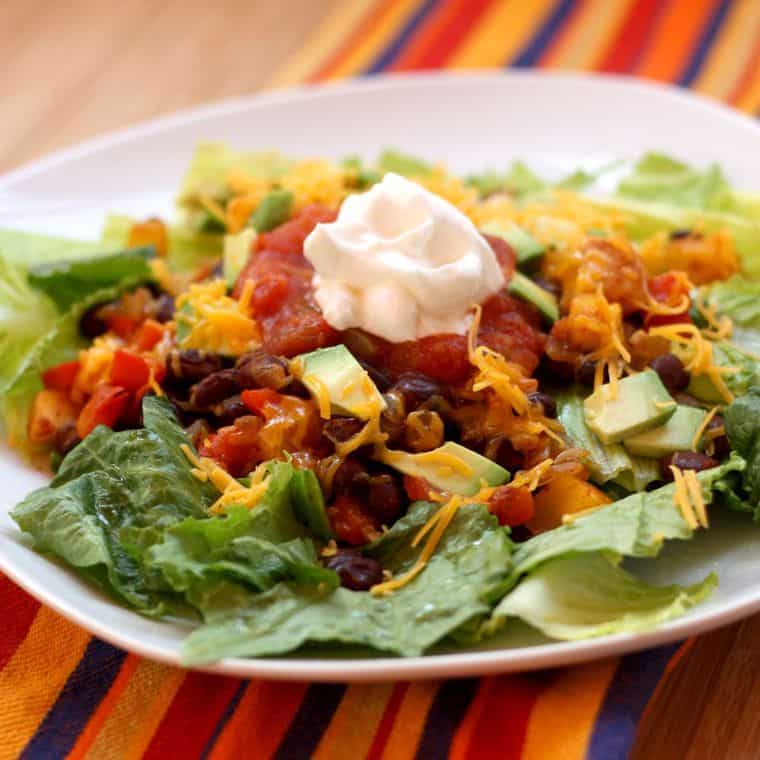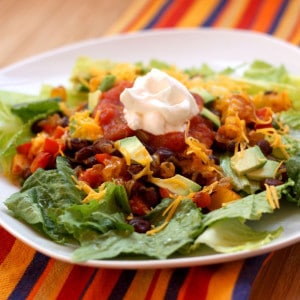 #7 – "Greek" Chicken Caesar Salad with Polenta Croutons: The heavy, restaurant favorite, lightened up and made gluten-free.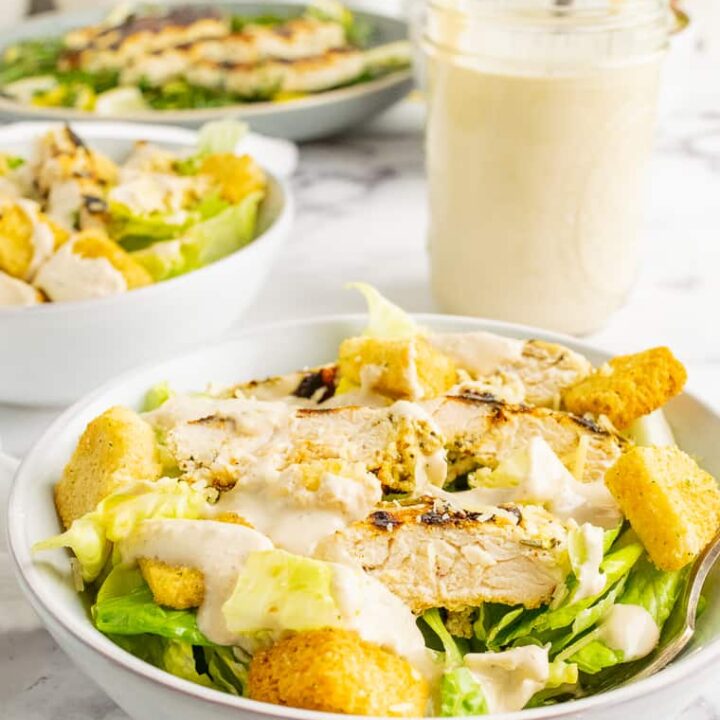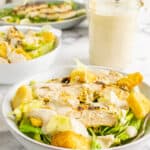 #6 – Winter Fruit & Feta Salad: Yep, I eat salads all year, and with this one, I make use of some classic winter flavors.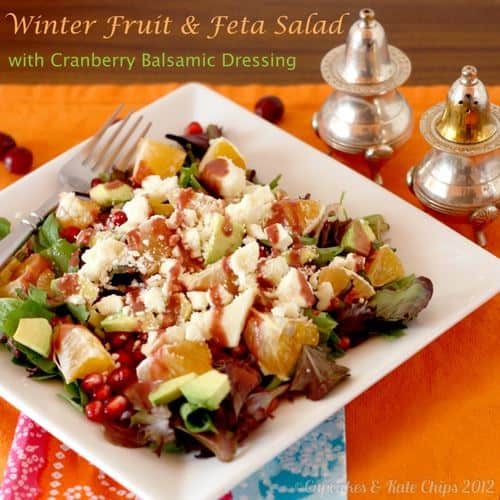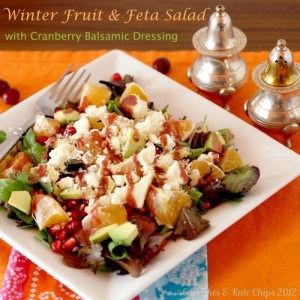 #5 – Grilled Steak and Mango Salad with Avocado Buttermilk Ranch Dressing: With a dressing inspired by Sumptuous Spoonfuls, I dreamed up and fell in love with this satisfying salad.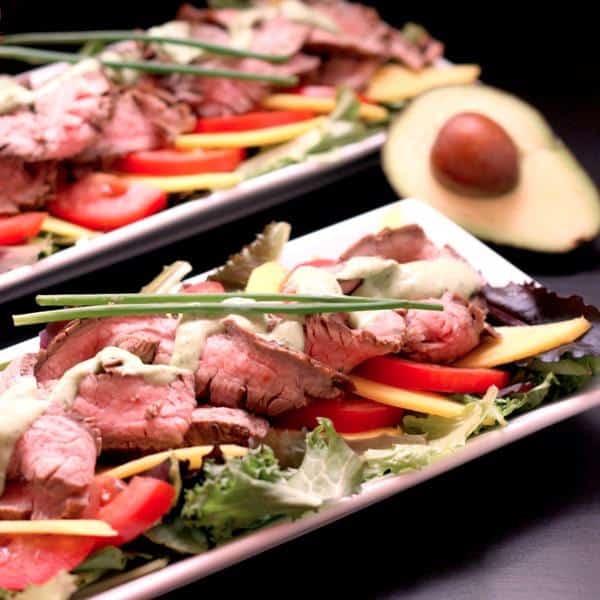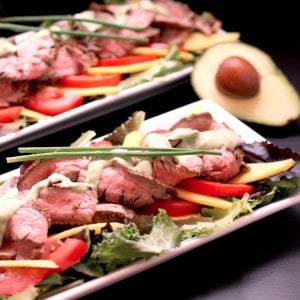 #4 – Summer Fruit & Blue Cheese Salad with Strawberry Lime Poppyseed Vinaigrette: Tossed this together for lunch one day, and it was so pretty and delicious, I had to share it.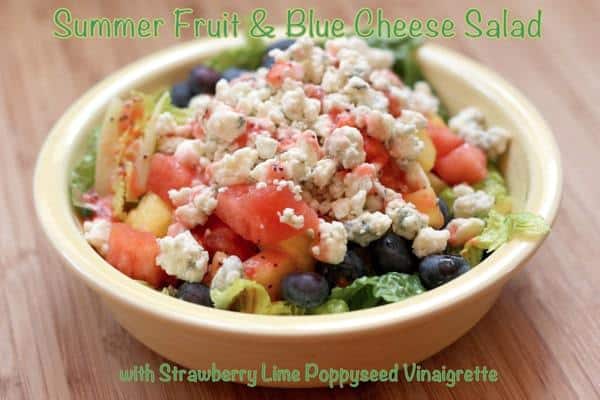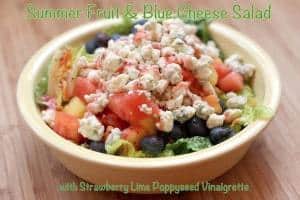 #3 – Skinny Buffalo Chicken Salad with "Greek" Blue Cheese Dressing: I make this dressing all the time, and it is just perfect for this salad with a kick.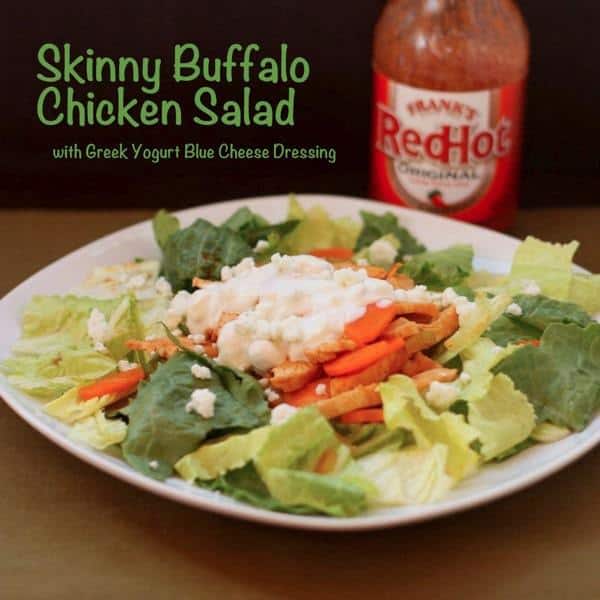 #2 – Fruity Summer Shrimp Salad with Strawberry Lime Poppyseed Vinaigrette: Another light and colorful salad that is especially wonderful on a hot summer day.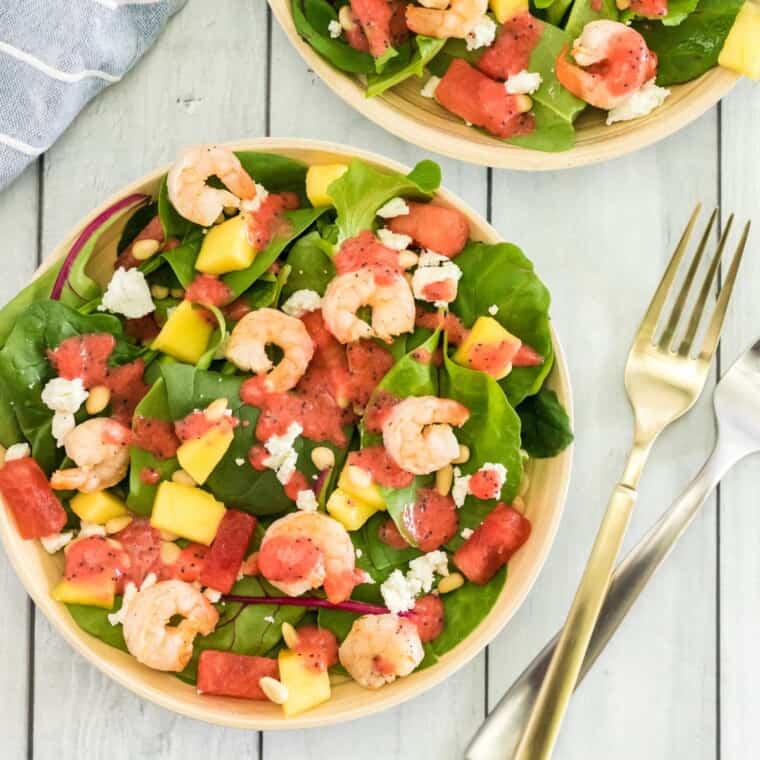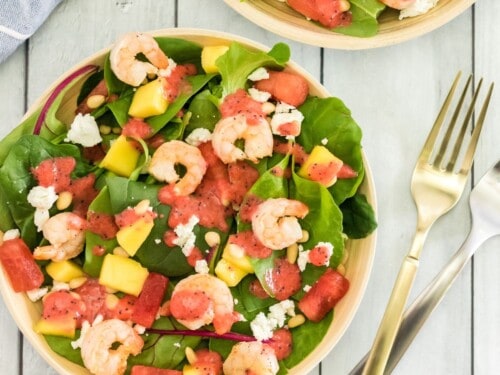 And you favorite salad from 2012…
#1 – Grilled Chicken & Berry Salad with Goat Cheese, Pecans, and Blueberry Maple Balsamic Vinaigrette: This may be my perfect, ultimate salad.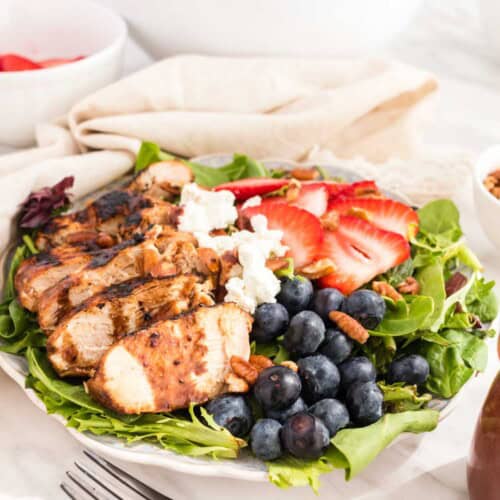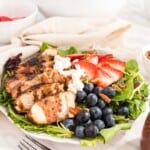 What is your favorite healthy lunch to pack for work or on-the-go?