This post may contain affiliate links. Read my disclosure policy.
Are you starting to plan your holiday menus yet? For Wayback Wednesday, I am bringing you a healthier, slightly more modern and elegant version of the classic green bean casserole – Shallot & Balsamic Glazed Green Beans with Goat Cheese. Now don't get me wrong, once or twice a year, it almost seems obligatory to partake of the green beans with cream of mushroom soup, but if you want to kick it up, this sweet and tangy glaze over perfectly cooked green beans, dried cranberry mixed in for that bit of tart, then a creamy element from some goat cheese. This is a green bean side that I can really get excited about.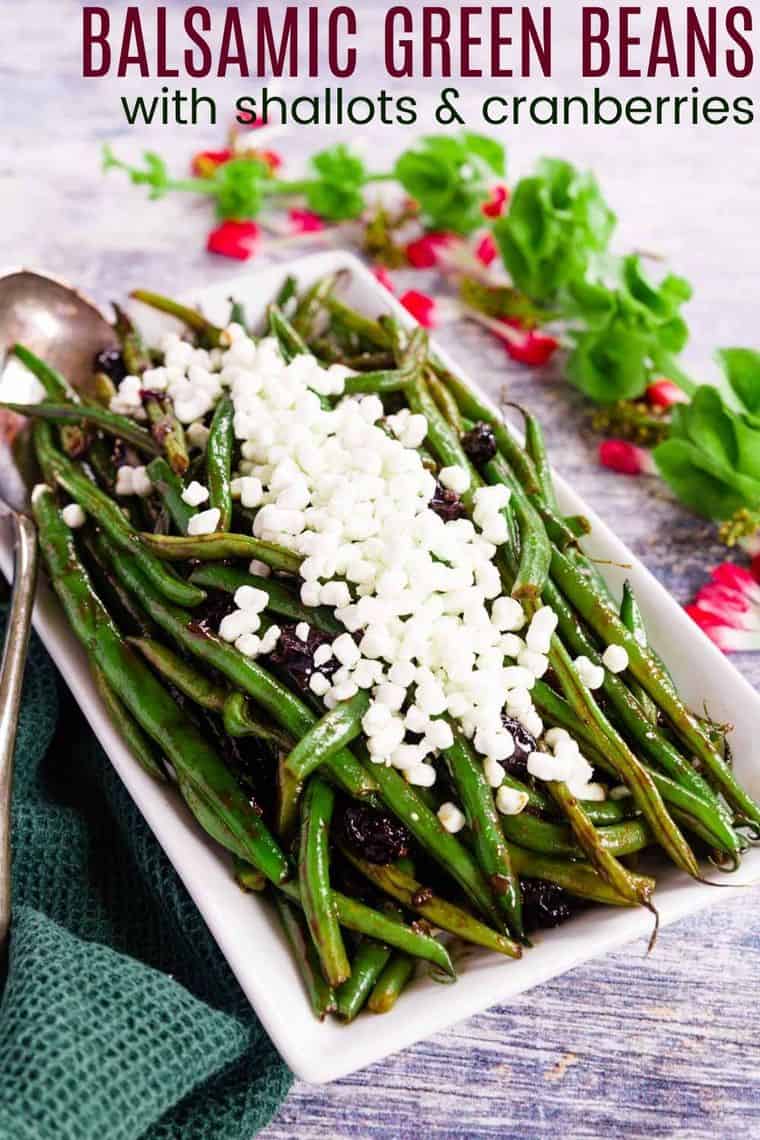 Get the recipe HERE.
Looking for some more veggie side dishes…
Plus a few from my friends…