This post may contain affiliate links. Read my disclosure policy.
It's Wayback Wednesday, and I am bringing back one of my earliest recipes, and one of my favorites. I actually haven't made it in awhile, so I'll have to get on that. It's my Nutty Maple Granola. Unlike some granola you buy in the store or other recipes, this one isn't just a bunch of oats or other flakes. It is packed with nuts and seeds and all kinds of flavor, plus a perfect hint of sweetness from the maple syrup.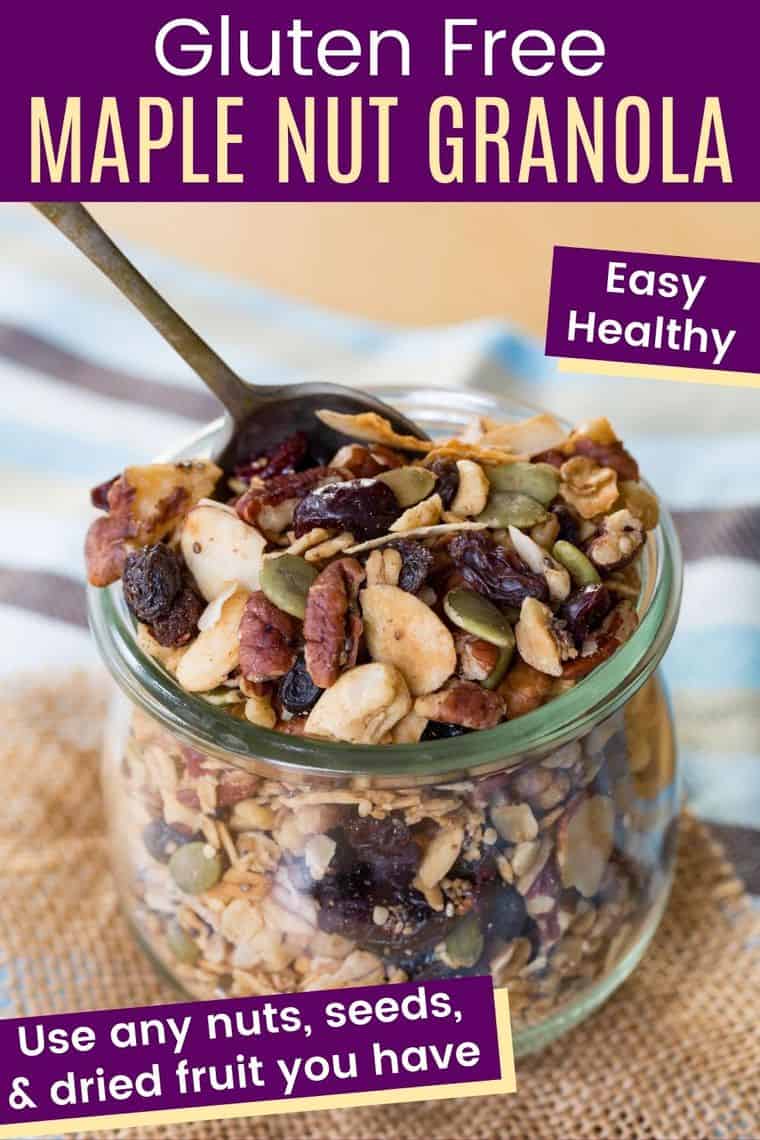 Get the recipe HERE.
By the way, if you are here on a Wednesday looking for What's in the Lunchbox Wednesday, I have stopped doing this as a weekly post. But you can drop by my Facebook page or on Instagram every weekday between 12 and 12:30 to see what The Bug brought for lunch that day.
Would you like some more recipes?
And here are some from my friends…