This post may contain affiliate links. Read my disclosure policy.
Happy Day Before Halloween!! Since we already discussed hoarding your kids' Halloween candy, I thought I'd share an old recipe so that you know exactly what to do with any of their Snickers they get in their trick-or-treat bags – Monster Snickers Pie! Or use Milky Ways…  or Twix…  or anything really. I mean, is they any candy that would not taste good in a chocolaty, caramelly pie that has a giant peanut buttery Monster Cookie as the crust?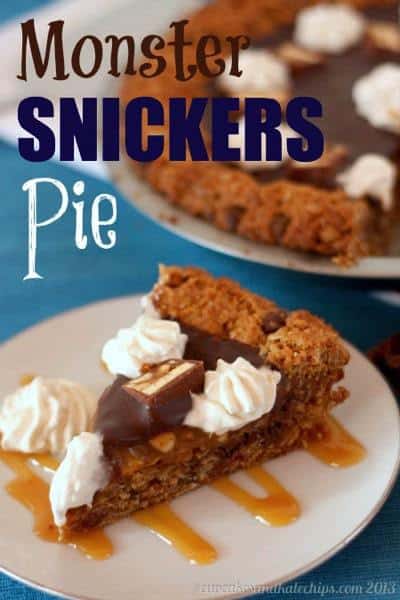 Get the recipe HERE.
Need some more caramel goodness?
White Chocolate Salted Caramel Gooey Bars
Coconut Salted Caramel Chocolate Cupcakes
Peanuts & Cracker Jack Cupcakes
And here are some from my friends…