This post may contain affiliate links. Read my disclosure policy.
HAPPY BIRTHDAY TO MEEEEEE! I know, most food bloggers use their birthday as an opportunity to host a giveaway or bake themselves some new and decadent birthday treat with all of their favorite flavors. Well, I am already giving you a chance to win a $500 Visa Gift Card, and I've been busy baking cookies and cookies and cookies and cookies and packing up two little ones for a weeklong trip to visit family. So you (and me) are getting Wayback Wednesday, and this little gem, a (you'll never know it's) Gluten Free Golden Fudge Cake! I wish one of these babies would magically appear on my doorstep!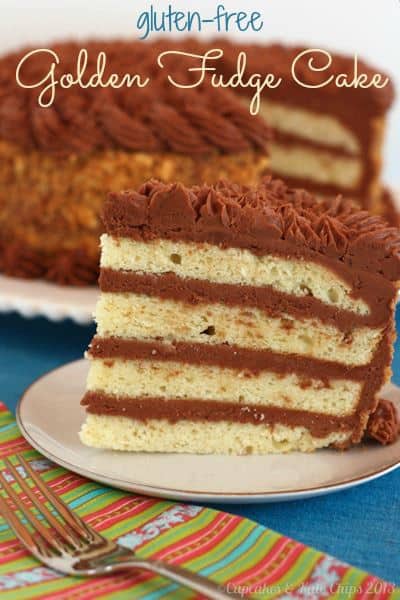 Get the recipe HERE.
What kind of cake do you want for your birthday?
Some other cakes I'd love for my birthday…
Plus a few from my friends…