This post may contain affiliate links. Read my disclosure policy.
Concluding this week's series of the most popular recipes this year are the Top 10 Tasty Sweets of 2013 on Cupcakes & Kale Chips!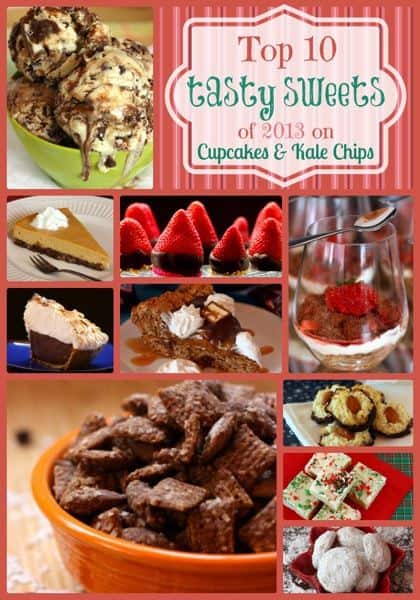 <
span id="more-6396″>
Use the image above to pin the entire collection, or click on the links to check out and pin or bookmark the individual recipes.
Based on the infinite wisdom of Google Analytics data, without any further adieu, here are the most visited Tasty Sweets Recipes on the blog this year…
#10 – Greek Yogurt Pumpkin Cheesecake Tart with Maple Pecan Crust – a lighter but still incredible cheesecake-y, pumpkin-y dessert.
#9 – Good-for-You Strawberry Tiramisu Cheesecake Cups – a recipe I developed when I had gestational diabetes, but was desperate for a sweet treat that wouldn't make my blood sugar go crazy.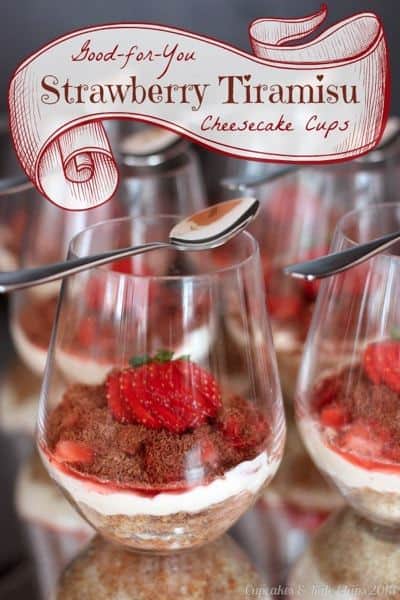 #8 – Almond Joy Macaroons – four ingredients and just a few minutes away from an easy, tasty, and gluten-free (because they have no flour, not because they have any crazy ingredients) cookie.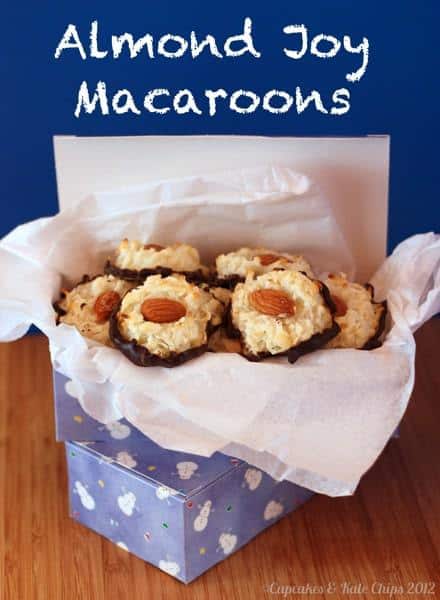 #7 – No-Churn Salted Ripple Chip Ice Cream – OMG, just OHHH! EMMM! GEEEEE! Seriously!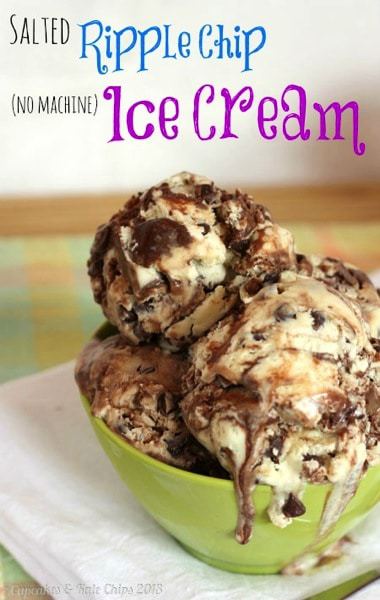 #6 – Toffee Almond Snowballs – combine leftover Halloween candy and my mom's favorite Christmas cookie for these awesome little gems.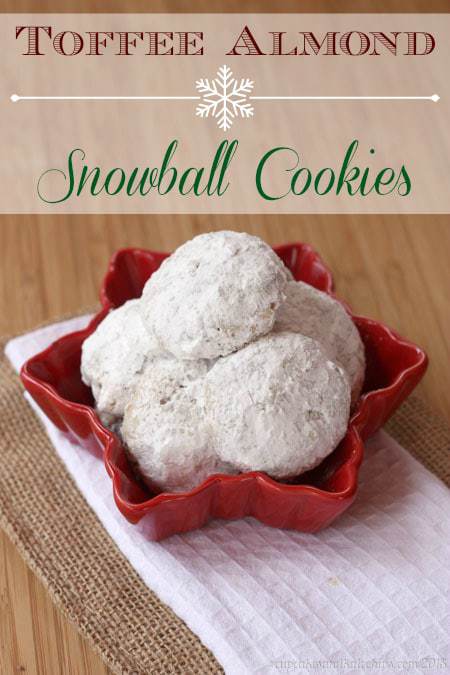 #5 – Almond Joy Puppy Chow – a fun variation on the traditional Muddy Buddy snack mix.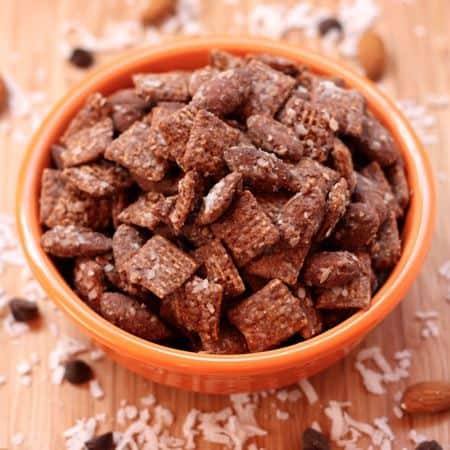 #4 – Monster Snickers Pie – a giant peanut butter oatmeal cookie with chopped Snickers, caramel and ganache. Ummm, yes please!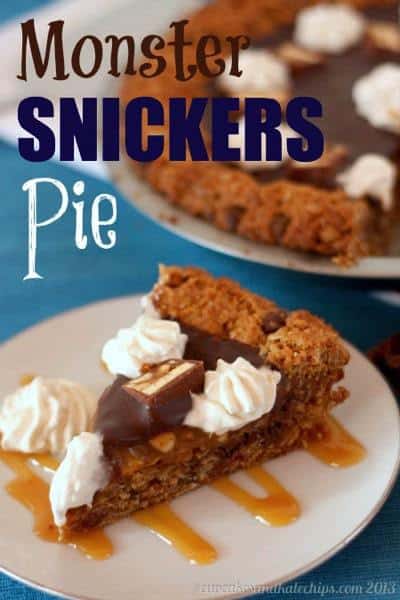 #3 – Sugar Cookie Bars – all the fun of decorating sugar cookies, but without the work and crumbs.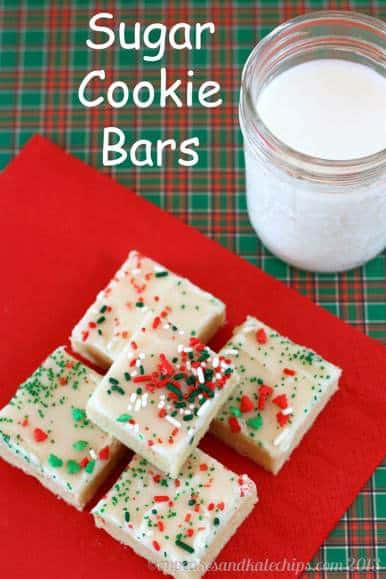 #2 – S'Mores Pudding Pie – Hershey bar pudding and marshmallow meringue in a graham cracker crust for a slice of your favorite campfire treat.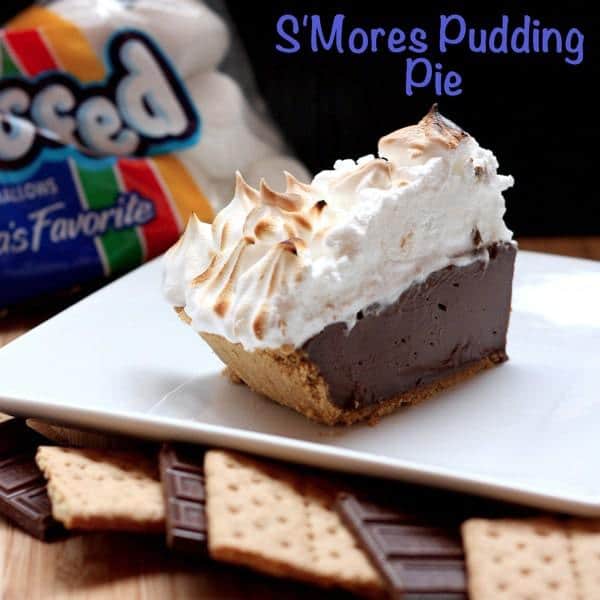 #1 – Chocolate Covered Cheesecake Strawberries – combine two decadent desserts into one healthier sweet bite.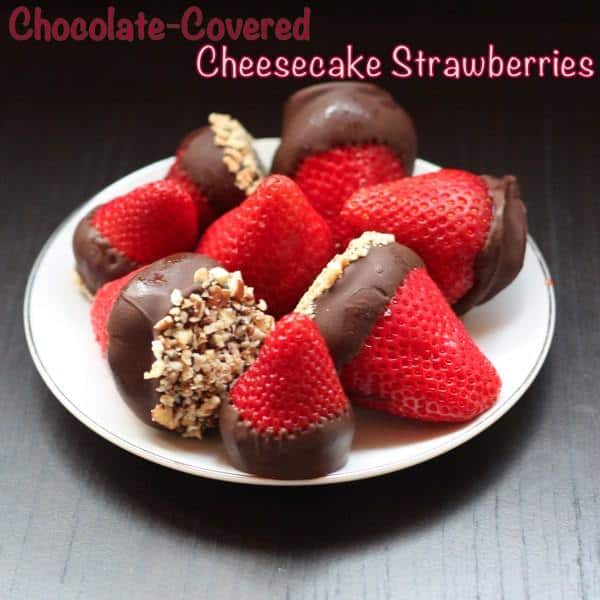 What is the best dessert you made this year?