This post may contain affiliate links. Read my disclosure policy.
I'm sharing my latest favorite meals and snacks so you can join in on the deliciousness! You will definitely be adding these recipes to your must-try list.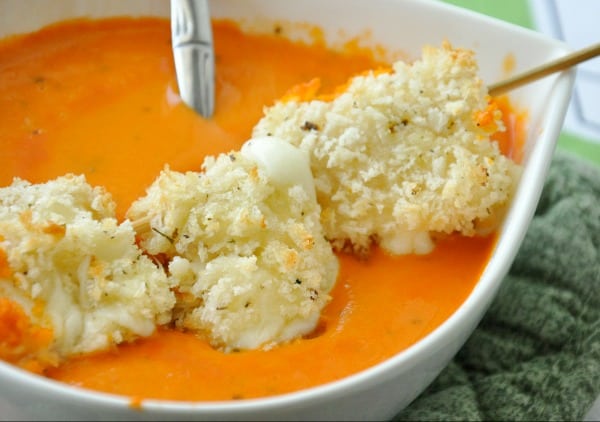 Things that make you go MMMMMMonday!
Never a dull moment in this household. Friday started out with a lovely brunch for the volunteer "Grandmas," the women who watch the kids while a group of moms at my church sit and chit-chat for two hours on most Friday mornings. I brought these muffins, plus a delicious crumb cake that I have to perfect, but will definitely share with you. Then we left just after 1 to drive 2 hours to my mother-in-law's to watch our nephew play a baseball game, grab a bite to eat, then turn right around and drive back, getting home around midnight.
On Saturday, we were having my dad over for an early Father's Day dinner. It was actually a nice day. We slept in a bit (when you have a little one, sleeping in until 8:20 is a HUGE luxury), I went to the store, and got to cooking. Can't wait to share a couple of recipes with you next weekend that were inspired by my dad. Well, that evening, The Bug spiked a fever. And The Hubby had a little scare that had us in the ER until 2am. He had to stay overnight. Luckily, everything is fine. But it was nerve-wracking and hectic since my dad had to come stay with my sick little Bug.
And because of the sick boy and hospital craziness, we had to miss what I am sure was a super-fun birthday party. Then this morning we had to drop off my car to be fixed after the accident I had a couple of weeks ago. The Bug is still sick and whiny, and because he still had a fever this morning, he can't go to school tomorrow, and depending on how he feels, I may not be getting my errands done.
Recipes I've Been Loving Lately
So after that, I could use a fantasy food day. And a large glass of wine. Oh wait, I already did that. And a large dish of ice cream. And some chocolate chips. Ugh! Oh well, here goes.
Last week, I went totally dessert-like with breakfast. This week I am going a little sweet, but not as indulgent with these Nectar of the God's Peach Popovers from Ally's Kitchen. I love peaches and blueberries, especially together. And believe it or not, New Jersey has awesome peaches and blueberries later in the summer. So I just have to get myself a popover pan to make these.
I am thinking lunch will be a nice soup and salad combo. This Tortured Peach Salad from We Like To Cook sounds simple and delicious, and clearly I am so ready for peach season. I'll use the leftover mozzarella to make Creamy Tomato Soup with Baked Mozzarella Balls from Peas & Crayons.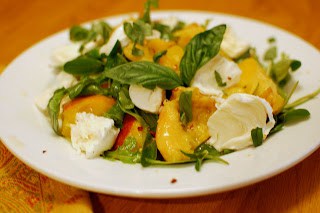 I do love carrot cake. Last week, I did joke a bit about carrot cake being healthy for breakfast. Let me tell you, when I had my work baby shower for The Bug, they ordered a carrot cake, since the shower was in the morning, and I literally at carrot cake ALL DAY. Well, these Healthy Carrot Cake Pops from Healthy Mama Info would actually be healthy afternoon snack. Though I might be tempted to make a little cream cheese drizzle for them. Or maybe a little dip of Greek yogurt and cream cheese, and some honey or maple syrup or something.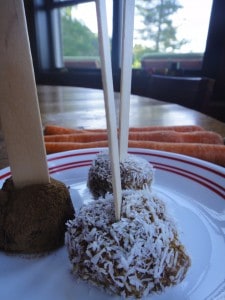 Dinner night have to be a date night in for me and The Hubby, because this Spaghetti Carbonara from Katherine Martinelli makes me think of our trips to Italy. I miss Italy, so I love anything that takes me back there!
You know I loves me some ice cream, so for dessert, I think I'll curl up on the couch with a big ol' bowl of 4 Ingredient Chocolate Cookies 'n' Cream Ice Cream from Savory Sweet Life via Two Peas & Their Pod.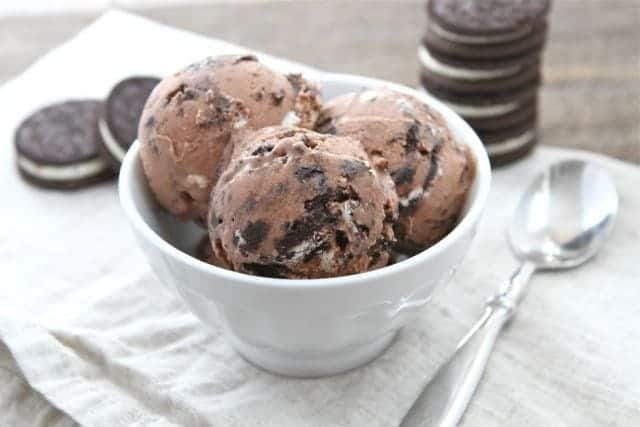 And for a midnight snack, I think I'll have a few of these Cheesecake Cones from Sprinkles Bakes waiting for me in the freezer.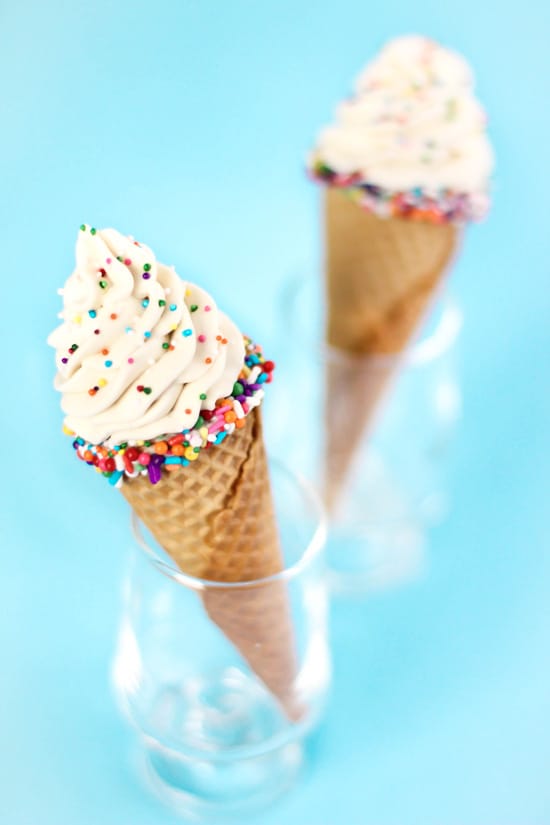 And you'll find some more of my faves from the week on Pinterest.
What have you been cooking or craving?
Enjoy!