This post may contain affiliate links. Read my disclosure policy.
It's GIVEAWAY time!!
OK Mamas (and Dads too, but I know I have more Mamas reading my blog), you've been dealing with the kids all summer. Either you are home with them all day everyday, or you are carting them to camp or he pool or a friend's house. Heck, even if they take a bus to camp or are somewhat self-sufficient, you are probably washing a ton of sweaty laundry, chasing the kids with sunscreen, packing lunches, and just trying to maintain your sanity.
And for the non-Mamas, well, it's been too darn hot, you're double and triple booked because everyone wants to do stuff, everyone at work is cranky because nobody wants to be there when they could be at the beach, pool, lake, air-conditioned mall, and the traffic to get to any of those places is horrendous.
Sooooo, you all deserve a…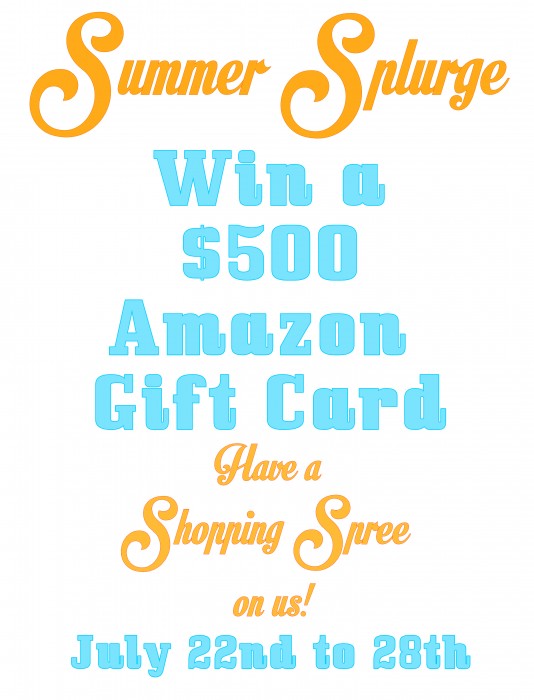 Some of my friends and I have teamed up to bring you this awesome giveaway! Look who is participating. Make sure you click on the links to check out some of these amazing blogs. Some seriously talented ladies!!
You have tons of chances to win! Enter now!
Open to U.S. and Canada residents only.