Road to 1000 Chobani Giveaway!!
Disclosure: This post may contain affiliate links. Cupcakes & Kale Chips is a participant in the Amazon Services LLC Associates Program, an affiliate advertising program designed to provide a means for us to earn fees by linking to Amazon.com and affiliated sites.
I can't believe that in less than 3 short months, I have already reached having 800 followers on Facebook. I really thought that my family and friends would be reading my stories and recipes, mainly to see new pictures of The Bug, and maybe I'd meet a few new foodie friends along the way. I am so happy to have so many people interested in what I have to say, and mainly in what I have to cook.
So 800 is a big number, but 1000 is an even bigger milestone. And the wonderful folks at Chobani, who are extremely supportive of the blogging community, have offered to send a free case of assorted yogurt to one lucky reader (as long as you have a valid U.S. mailing address).
Plain Chobani 0% yogurt is a staple for me to amp up the protein and add some flavor and creaminess to lots of recipes like these:
I will be taking entries from now until I reach 1000 followers on Facebook. Once I hit that magical number, I will enter the comment numbers into the random number generator at random.org and select the luck winner.
Thank you everyone and thank you Chobani!
So here's how to enter:
You can earn up to 10 entries. For each entry, you must do (or have already done) one of the following AND leave me a comment below letting me know that you did so. This is essential in order for each entry to count.
1. "Like" Cupcakes & Kale Chips on Facebook (from your personal profile, and not just as your page, if you have one)
2. Share this post on Facebook for your friends and family to enter by posting I just entered to win free Chobani from Cupcakes & Kale Chips. You can, too! https://cupcakesandkalechips.com/?p=1722.
3. "Like" Chobani on Facebook.
4. Follow @CupcakeKaleChip on Twitter.
5. Follow @Chobani on Twitter.
6. Tweet the following: "I just entered to win free @Chobani from @CupcakeKaleChip. You can, too! https://cupcakesandkalechips.com/?p=1722 "
7. Follow Cupcakes & Kale Chips on Pinterest
8. Subscribe to Cupcakes & Kale Chips via e-mail on the left-hand side of the page.
9. Subscribe to my RSS feed.
10. Pin one of the recipes above on Pinterest.
Good Luck!
And heeere's the winner: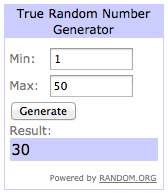 Congrats Courtney! I'll be emailing you to get your info so that Chobani can send you the case of yogurt.
Disclaimer:  Chobani is providing the yogurt for this giveaway. All opinions stated are my own.