This post may contain affiliate links. Read my disclosure policy.
Greek yogurt cheesecake dips in red, white, and blue are healthy, delicious, easy gluten-free dessert dips! This trio of easy dip recipes will be perfect for a Memorial Day, 4th of July, or Labor Day party!
It's time to say good-bye to summer in style – #SundaySupper style! So cut up some fresh fruit, get some graham crackers or pie crust dipper sticks, and sink them into this Red, White & Blue Greek Yogurt Cheesecake Dip Trio.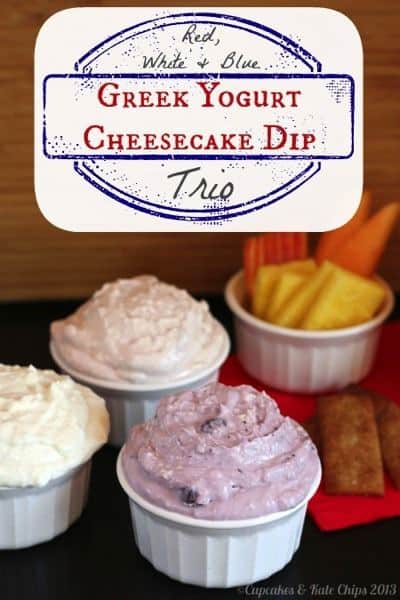 "The days are long, but the years are short." ― Gretchen Rubin
Wow, no truer words were ever spoken. Especially for me this summer. I mean, I think every summer goes fast, but this is my first summer that has been bookended by school years in a very long time. Add to that the blur that is life with an infant, unpacking/repacking/unpacking/repacking/unpacking/repacking/unpacking to go to my mom's, Minnesota, my mom's and, well, umm, my mom's, four weeks of camp for The Bug (which meant dropping him off and then turning around to pick him up three hours later), The Hubby getting Lyme, and suddenly I have a 5 1/2 month old, and I am trying to squeeze in haircuts, doctor appointments, new shoes, and back-to-school shopping.
Craziness!
But some days felt like an eternity. Awake at midnight, 3 am, 5 am, then not falling back to sleep before The Bug wakes up at 7:30. Feed the baby, feed me, feed The Bug, baby down for nap, deal with tantrums. Oh wait, baby still won't sleep, epic 3 year old tantrum, make lunch. EXCEPT, oh crap breakfast dishes are still in the sink, they can wait till after lunch, but gotta feed the baby again.
Pick up Bug from camp, wrestle him out of the back of the van into the car seat, take Bug up for nap and read books. Bug's not napping, oh well, leave him there till I feed baby AGAIN, get baby down for nap, get Bug up, start playing, WAAAAHHHHHHH!!!!
"No Mommy, he needs to sleep more!"
Why yes, yes he does, but not much I can do about that. Oh crap, the dishes are still there, clean up the disaster in the kitchen, feeding again, baths, make dinner, eat dinner, clean up. ANOTHER baby feeding, tell Hubby to bring The Bug up to bed because I.NEED.TO.CRASH!!!
Now give me some of these Greek yogurt cheesecake dips, because I am gonna blink again and it'll be Christmas.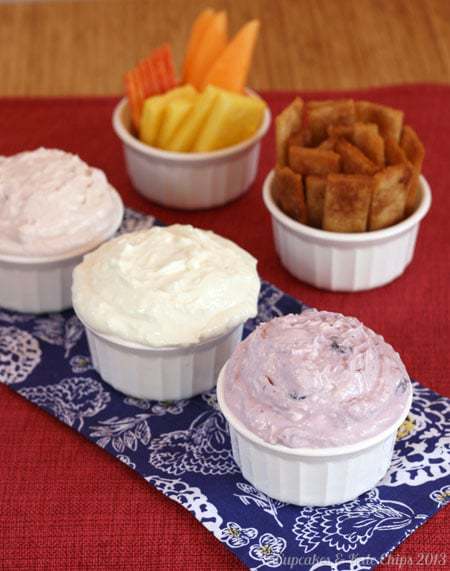 So when you are running around like crazy, and need a quick and easy dessert to bring to a Labor Day barbecue (or just for a fun treat at lunch time with your kid), I've got you covered. Just four ingredients (plus whatever you want to dip) and about ten minutes to make all three of these Greek yogurt cheesecake dips! By using whipped cream cheese, you really don't even have to let it come to room temperature. If you only want to make one of the flavors, it's just two ingredients, five minutes, and just dip a spoon – EASY PEASY!!
Plus, you know, Greek yogurt = healthy = eat the entire bowl. Heck, eat all three bowls – it's the end of bikini season. 
Join the #SundaySupper conversation on twitter each Sunday. We tweet throughout the day and share recipes from all over the world. Our weekly chat starts at 7:00 pm EST. Follow the #SundaySupper hashtag and remember to include it in your tweets to join in the chat. Check out our #SundaySupper Pinterest board for more fabulous recipes and food photos.
And make sure you check out all of the amazing #SundaySupper Labor Day recipe at the bottom of this post.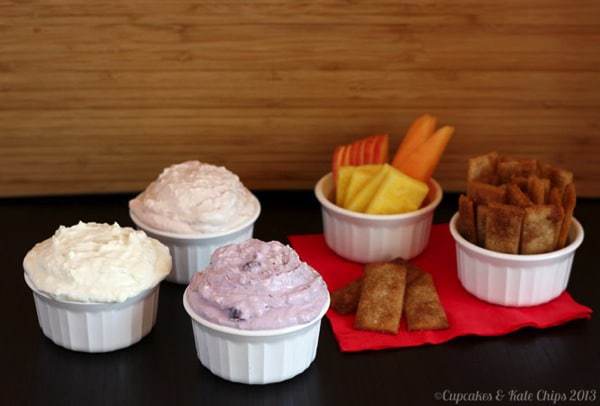 What are you making for your Labor Day celebration?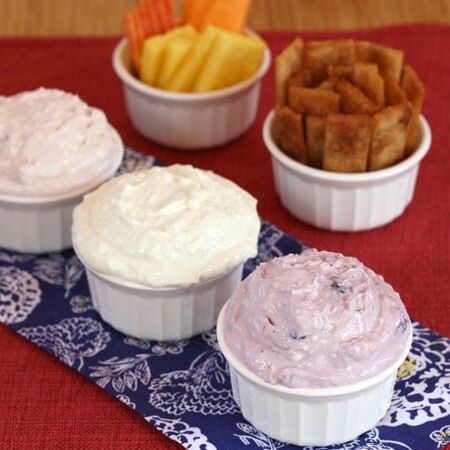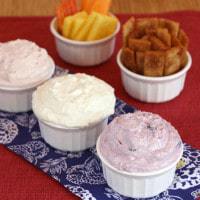 Red, White & Blue Greek Yogurt Cheesecake Dips
Just a couple ingredients and a few minutes to make a tasty & light sweet treat for dipping you favorite fruits, cookies or crackers.
Ingredients
One single serving container of Strawberry and/or Raspberry Greek Yogurt

I used Strawberry Raspberry Yoplait Greek

One single serving container of Vanilla or Coconut Greek Yogurt

I have used both Vanilla and Coconut Yoplait Greek

One single serving container of Blueberry Greek Yogurt

I used Blueberry Yoplait Greek

1 1/2

c

whipped cream cheese

if you want to make all three and just use a single 8 oz. tub of cream cheese, you'll need slightly less than 1/2 c for each flavor

Fruit

graham crackers, cookies, pie crust sticks, etc. for dipping
Instructions
In three separate bowls, gently fold together each of the yogurt flavors with about 1/2 c whipped cream cheese.

Serve with fruit, graham crackers, cookies, pie crust sticks, etc. for dipping. Serve immediately or keep chilled in the refrigerator.
Notes
There is no need to let the whipped cream cheese come to room temperature. It will work either way, but if you do let it come to room temperature, it won't be quite as thick and fluffy, but it will be slightly smoother. I prefer mixing it right after taking the cream cheese and yogurt out of the refrigerator.
Categories:
 Enjoy!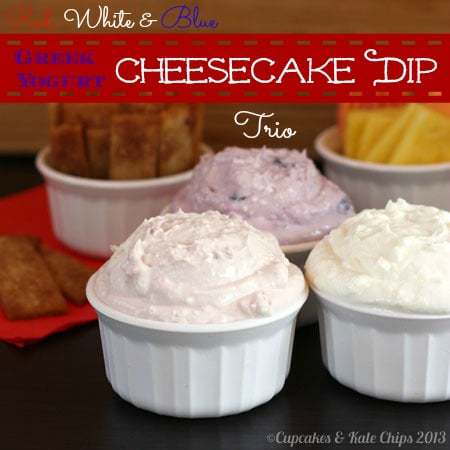 Now that you have your easy gluten-free dessert recipe, how about the rest of your Labor Day menu? I can help you out with that…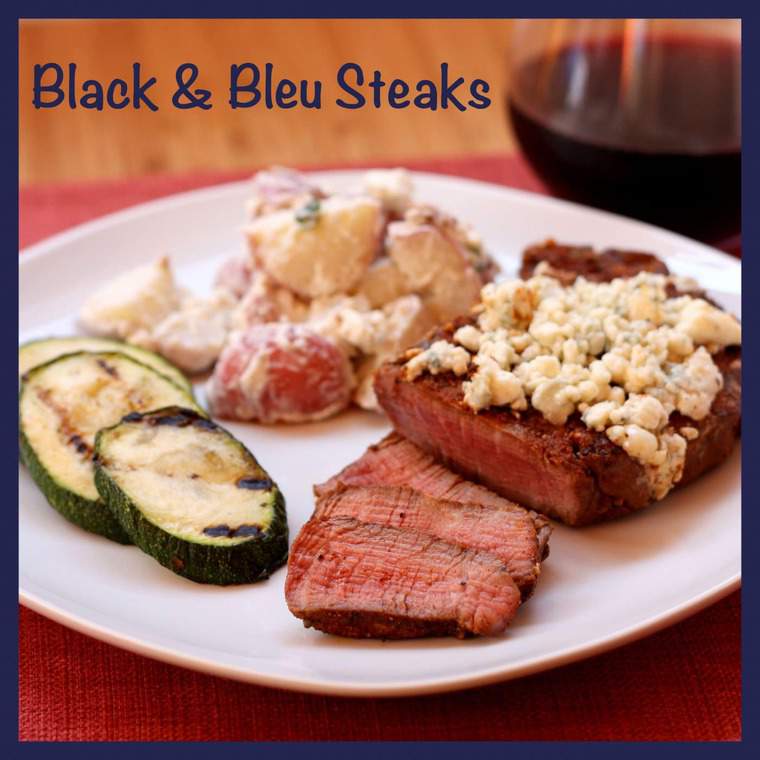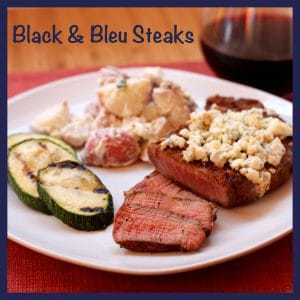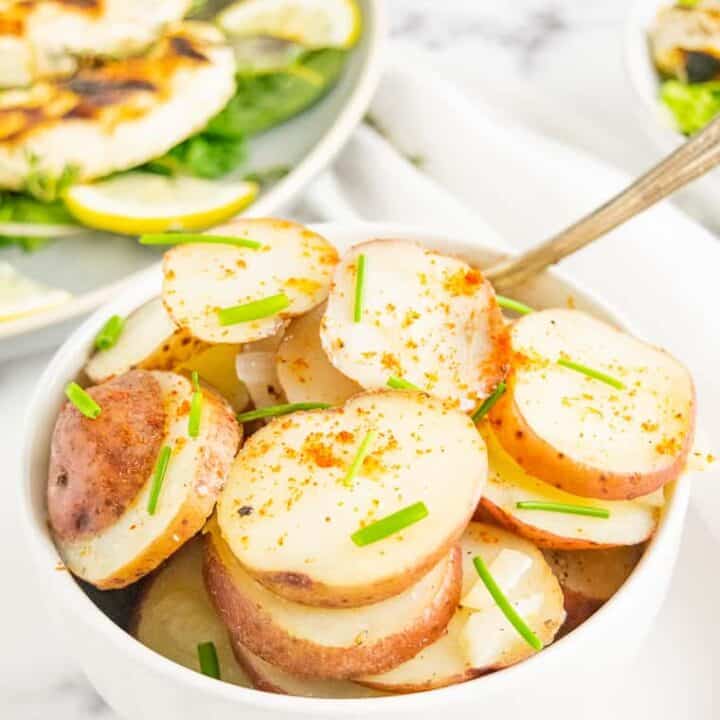 Browned Butter Summer Vegetable Saute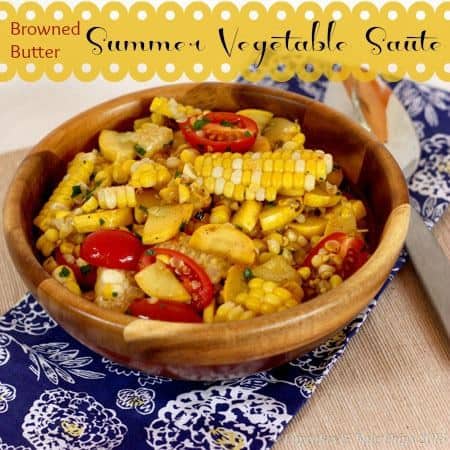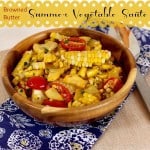 In addition to my red, white, and blue Greek yogurt cheesecake dips, check out all of these great recipes from the #SundaySupper crew:
Refreshing Drinks
Amazing Appetizers and Sides
Enviously Good Entreés
Delicious Desserts