This post may contain affiliate links. Read my disclosure policy.
Food bloggers have to be a jack of all trades – recipe developer, writer, photographer, social media manager, SEO expert, and more. We always seem to feel like we are not doing something we should be doing, not doing it well enough, or we are totally behind the curve. To help you realize you are not alone in feeling this way, here are 101 Reasons Your Recipe Will Never Go Viral – and Why None of This Matters at #FWCon
101 Reasons Your Recipe Will Never Go Viral – and Why None of This Matters at #FWCon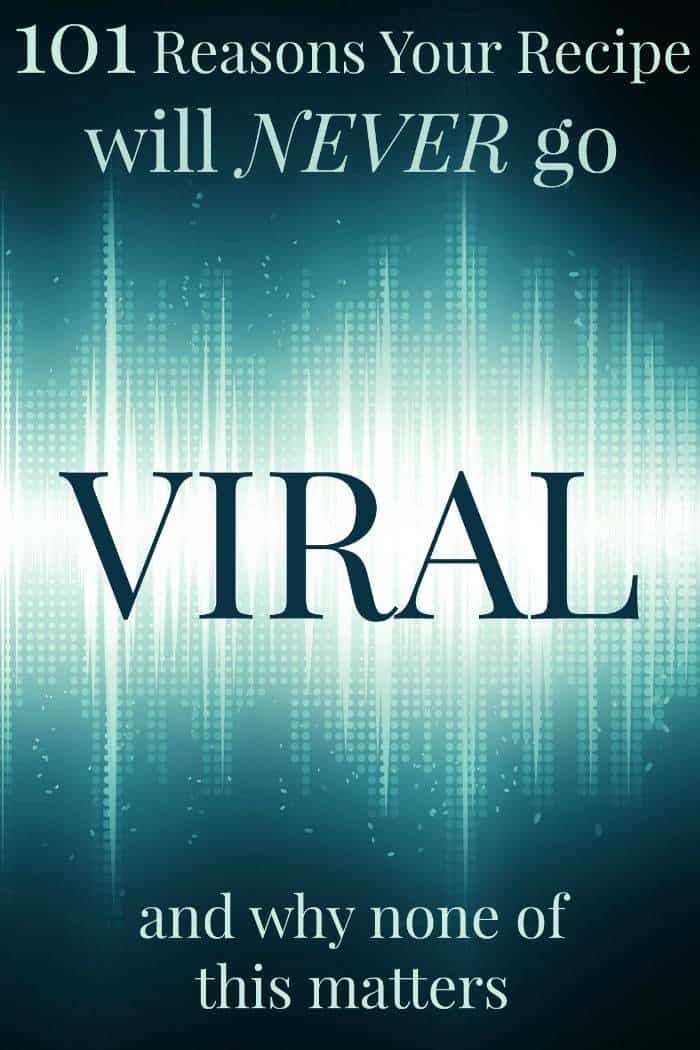 You don't have a niche.

You're too niche.

Your hands aren't pretty enough to star in a video. 

You had to Google "aquafaba". – Isabel from Family Foodie

You never put text on your photos.

You always put text on your photos.

You make collages with text in more than one font and you don't have a degree in graphic design, so you are clearly unqualified to do this.

Two words for you – horizontal photos.

You haven't rendered cauliflower completely unidentifiable in order to use it to replace one carb or another.

That recipe you were planning on posting tomorrow – yeah, Tasty just posted a video of it today.

You make what you love, not just what's trendy or will rank high for SEO. – TR Crumbley from Gluten Free Crumbley

SEO is Greek to you.

You are still putting kale in everything, and that's so 2013.

You hate kale.

You haven't been to a conference, and everyone who's anyone goes to conferences (keep reading to find out the conference you need to attend in 2017).

You don't have a prop closet.

Or a supply of multicolored straws and twine. Come on, we all know recipes only go viral if there are fancy straws in the pictures.

You have a life/job/kids/hobbies outside of your food blog, and therefore don't get to photograph each and every one of your recipes at the exact optimal time of day for the perfect lighting. Which, by the way, changes with the seasons.

You rarely, if ever, post dessert recipes, and everyone knows it's the sweets that get the most repins.

Geez, your desserts have way too much sugar. What are you trying to do, give everyone diabetes?

You don't have a presence on each and every social media platform.

You aren't focusing your time on the one or two social media platforms that drive most of your traffic.

You are wasting your time with social media instead of focusing completely on your email list because that's the only thing that won't just disappear, and is not subject to some wonky algorithm.

You will never figure out the Facebook algorithm so you've given up on Facebook altogether.

You've actually been doing fairly well on Facebook, so you keep doing what you've been doing, which is obviously the wrong move. Seriously, when it comes to Facebook, once you think you've figured out what works, it's absolutely essential that you start doing something else.

Because as soon as you think you are doing well you discover that 80% of your followers on Facebook appear to be "suspicious accounts".

You don't make food that looks like an emoji.

You still have one of those cartoon people you can buy off of Etsy for about $8 as your logo.

Your blog name is "____ and _____" and that is so 2010.

You don't post Christmas recipes in July. – Renee from Magnolia Days

You refuse to crack open that first can of pumpkin until September.

You don't do pumpkin, period.

Or pumpkin spice, for that matter.

Or peppermint.

You have "spoon selfies" in all of your photos of soup or stew or oatmeal or….

You posted something with sugar in January.

You try to make traditional food healthier or fancier. – Cindy from Cindy's Recipes and Writings

Your recipes are too basic.

Your recipes are too fancy.

Your recipes contain ingredients that are too hard to find. Except that they are only hard to find in about 10% of the country, but because you aren't catering to that 10% you totally have to change what ingredients you use in all of your recipes.

You don't shop at Trader Joe's.

Or Whole Foods.

Your photos aren't pretty enough.

Your photos are too pretty.

Your photos originally weren't pretty, so you redid that post and now they are too pretty, so now that recipe totally seems unattainable for the home cook.

You think that scooping ice cream into cones, laying it down on a flat surface, and taking photos until it is a melted mess and no longer edible unless you slurp it through a straw is a crime against humanity.

You're too ethnic and nobody wants ethnic food. – Betty Ann from Asian in America
You make plenty of amazing meals and desserts, but have not truly capitalized on the popularity of your two ingredient recipe for Watermelon Water. – Terri from Love and Confections
Your recipes contain more than five ingredients and no box mixes. – Jenni from Pastry Chef Online

Your recipes don't contain any "real food". And by the way, where's the chia and cacao and flax?

You shared a photo of a recipe with peanut butter. Who cares that everybody in your house loves and can safely enjoy peanut butter, don't you have any sympathy for kids with life-threatening peanut allergies? You should never make any recipes with peanut butter.

Or gluten. Gluten is the devil.

You dared to post a picture of your kid on your Instagram account. The people just want food and don't care that you are an actual human person.

You never post pictures of your kids on your Instagram account, so people feel like they can't connect with you as a person.

You make the food you and your family actually eats. You don't just make something you think will look good on Pinterest.

You hate the hashtag #foodporn.

You don't use the full allowance of 30 hashtags per post on Instagram.

You are still using aluminum foil and foam core instead of investing in reflectors.

You've never spiralized anything.

Google+ is dead to you.

You make recipes with Cool Whip.

You refuse to use Cool Whip.

You haven't hired a VA to do some of your social media scheduling to free you up to work on creating content.

You use a VA to schedule your social media, so your engagement and interaction is totally fake.

You weren't accurately able to predict what would be popular now when you started your blog six years ago. – Nettie from Moore or Less Cooking 

Someone says they love your chocolate fudge cake with buttercream frosting and chocolate ganache, and are so excited to make it if you can tell them how to make it sugar free, gluten free, and fat free, and you don't have an answer.

You wrote a

post

about how every blogger should stop blogging and nobody should think about starting a blog.

Buzzfeed doesn't know you exist.

Neither does Huffington Post.

You are planning to eat that food for dinner, so ain't nobody got time or money for fancy garnishes or "mess" shots that end up getting tossed in the trash. – Heather from Hezzi D's Books and Cooks

You don't do ooey gooey.

You don't do cute.

You haven't perfected the "cheese pull".

You haven't perfected the "pour shot".

You don't have any paleo recipes on your blog, and come on, everyone is paleo now.

Or vegan. Definitely vegan.

Your "recipe" is basically a doctored up box mix which means it's totally not a recipe, and yet you call yourself a food blogger.

Your recipes aren't just doctored-up box mixes and that's all people have time for in this busy world.

I have two words for you – "brown food".

Your last Facebook post reached 12 people.

And you are related to all of them.

You don't have a cookbook, so you clearly can't be legit.

You don't know how to use the Google Keywords Tool to come up with your recipe titles.

You're still on Blogger.

You don't take process shots.
You aren't a Pioneer Woman superfan, and admitting it is basically food blogger suicide. (Disclaimer: I have nothing against Ree. She seems very sweet and her photos are gorgeous and recipes look tasty. Just not my style.)

You don't post Pioneer Woman copycat recipes.

You don't make Starbucks copycat recipes.

There's just no way you can describe how amazing your recipe is in 140 characters.

You committed the ultimate crime of food photography – you used a flash. – Heather from Hezzi D's Books and Cooks

You don't do Make Ahead Freezer Crock Pot Meals. 

– Amy from Gourmet Everyday

You don't do Vegan, Paleo, Nut-Free, Dairy-Free, Sugar-Free Funfetti Cookie Dough That I Swear Tastes Like The Original.

You don't do Funfetti.

Or cookie dough.

You've never made an energy ball.

When everyone seems to want simple, you do complicated, and just when you do something simple, it's the complicated recipes everyone seems to want. – Shelby from Grumpy's Honey Bunch
You don't make time lapse videos of unicorn poop. – Katie from Recipe for Perfection

You had to Google "unicorn poop".

Your posts are too short and boring. – Lauren from From Gate to Plate

Your posts and too long and nobody cares about your kids, your last vacation, your random ramblings, and just give me the freaking recipe please.

You Snapchat your dogs, your kids, or anything besides food and you are a food blogger so your life must always be about food.
But at the end of the day, I really should just delete this entire list. Why? Well, when you are with your people at an event like this year's Food Wine Conference, you realize none of this actually matters.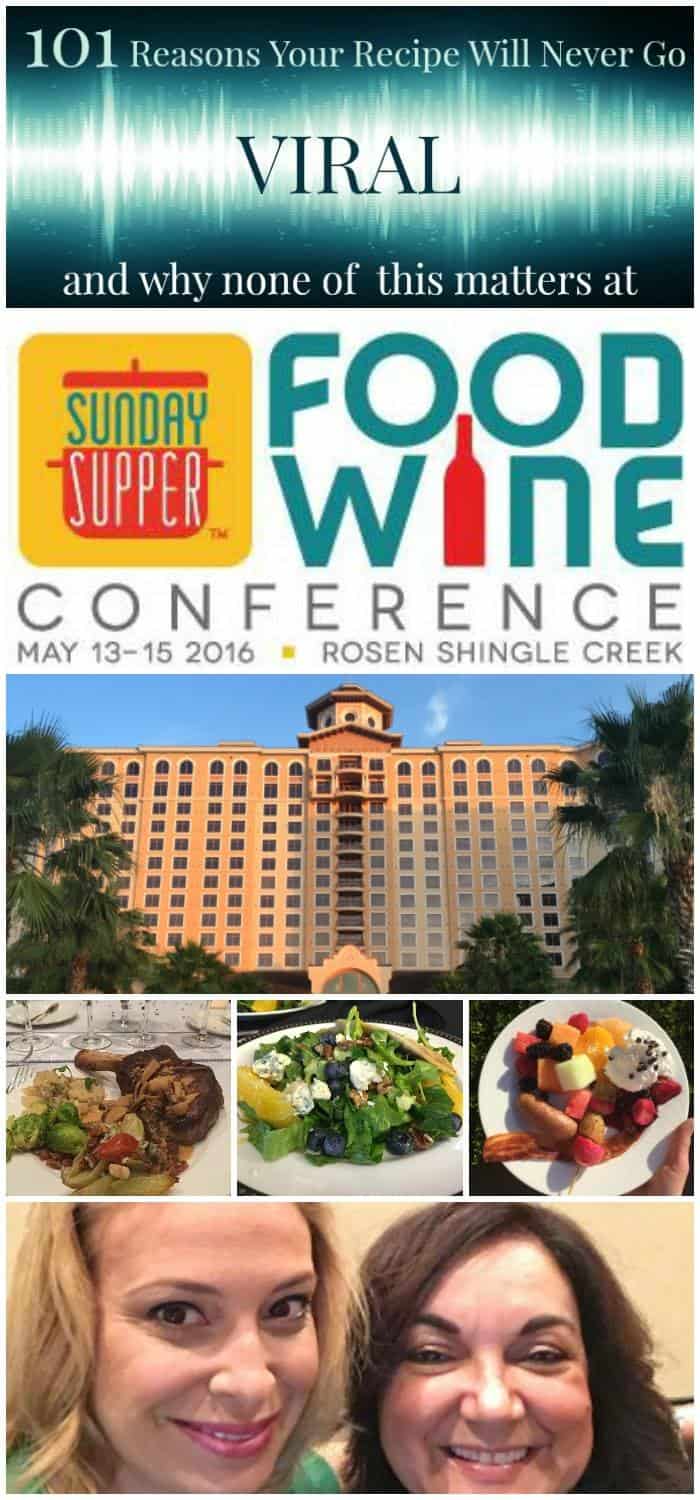 And here's just a few reasons…
You have the drive and are following your passions.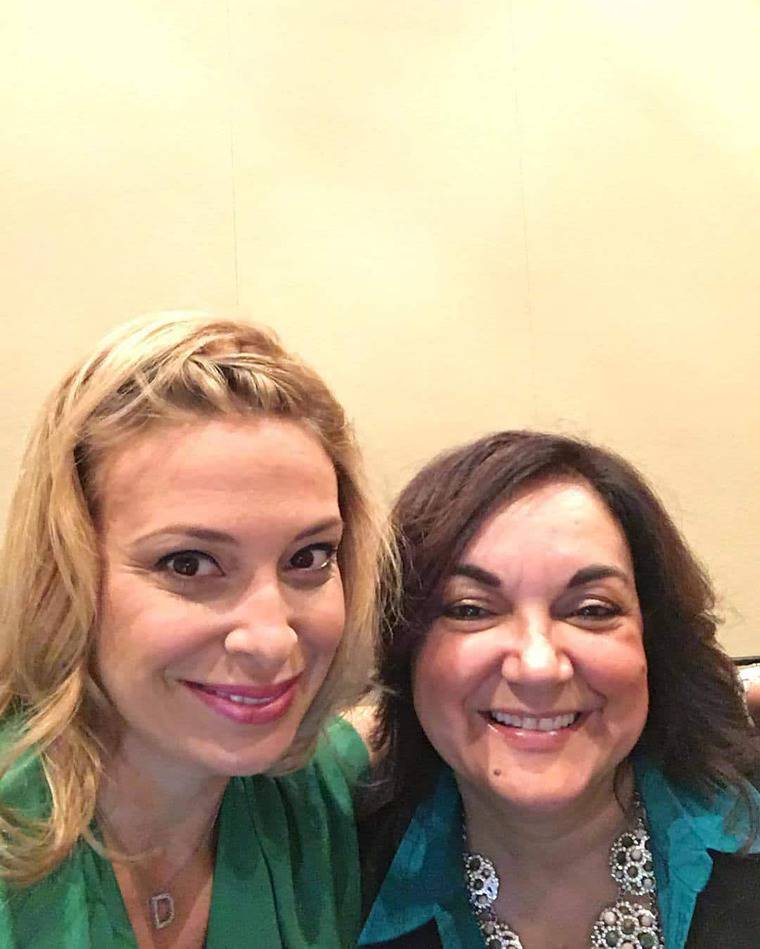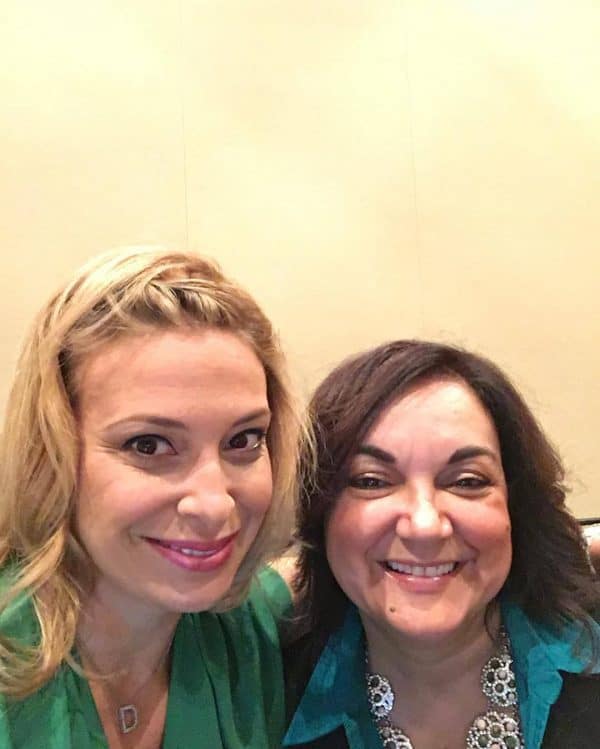 You have goals. You love what you do. OK, maybe you don't love every single part of what you do, but if you are going to achieve your dreams, you are willing to work hard, and yes, even do the stuff that you don't like doing. As this year's Food Wine Conference keynote speaker Donatella Arpaia said, "Skills can be learned. Hunger, tenacity, and resiliency comes from within." Her stories of beating the odds and, as she said, making her work speak louder than her critics' comments inspired everyone in the room to keep reaching farther and achieving more.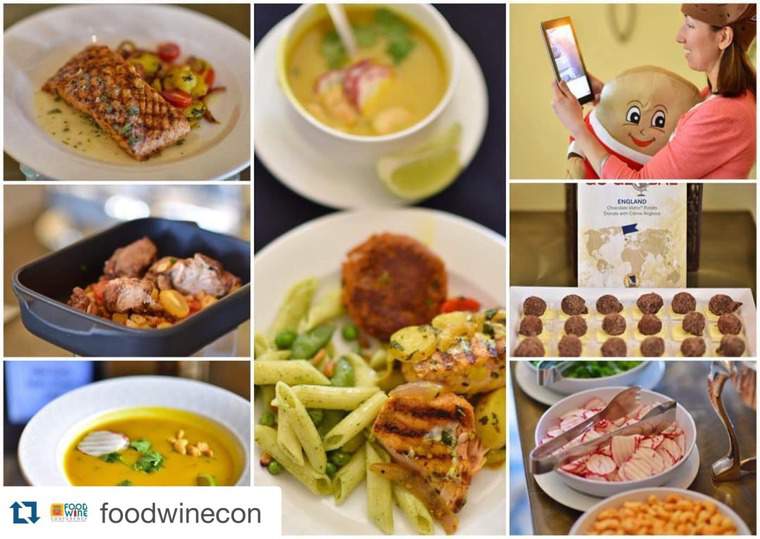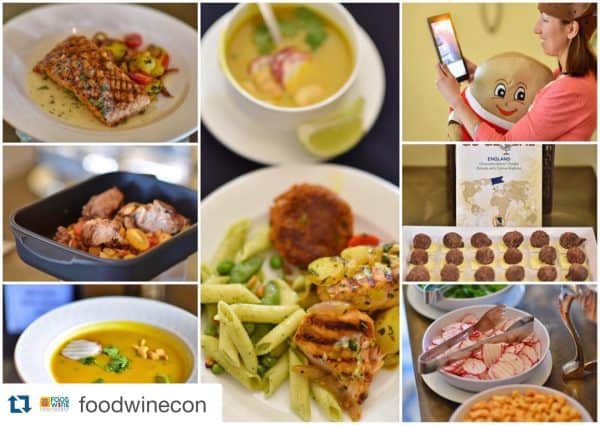 Sometimes this passion also comes from partnering with brands that you use, love, and feel proud to represent because of their devotion to what they do, and the honesty, integrity, and ideals that they embody. Food Wine Conference is the first conference I've attended where we've had presentations from the people behind the brands – the farmers and producers that provide the food on our table from such companies as Certified Angus Beef Brand, Cabot Cheese, Idaho Potatoes, and more. In fact, I was honored to be the Brand Ambassador for Idaho Potatoes and to broadcast on Facebook Live from the amazing lunch that they put together for us showcasing potato recipes from around the world.
There are endless opportunities to learn any skills you think you might be missing.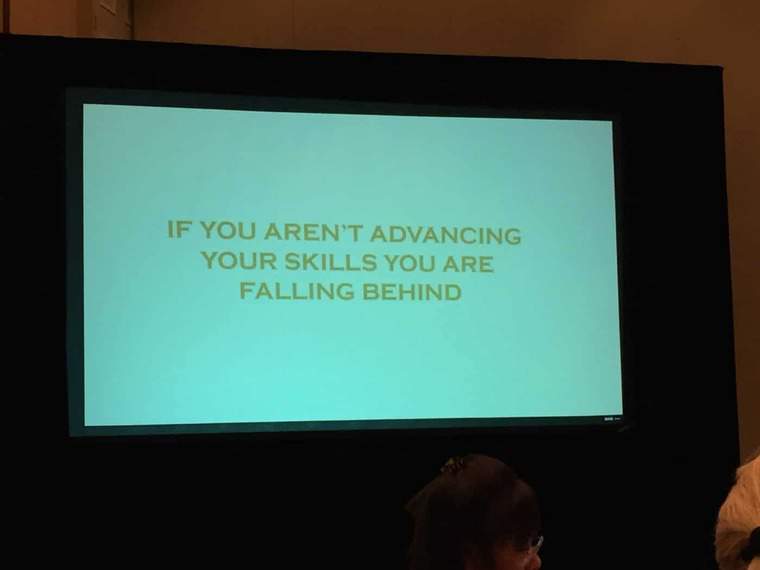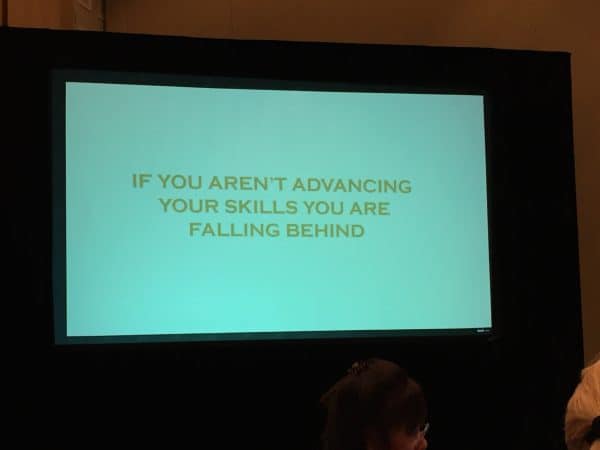 Blogger support groups on Facebook, YouTube videos, and conferences like Food Wine Conference are great places to capitalize on the expertise of others in different areas of this crazy business. There's no way we can each know everything about everything, but there is definitely someone out there who can help you along. Maybe your friend knows a lot about SEO or has excellent grammar to copy edit your posts. You can post questions about ad networks to groups of fellow bloggers. Or you can come to Food Wine Conference where we always learn so much from the best of the best. I mean, food styling and photography with Denise Vivaldo and Kita Roberts – CHECK! Business Etiquette with Patricia Rossi – CHECK! Video with Lenny Ferreira and Denise Woodward – CHECK!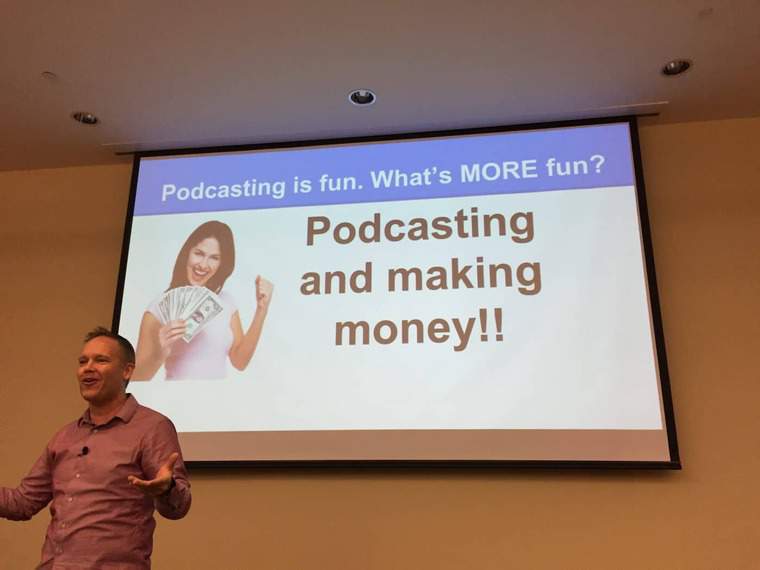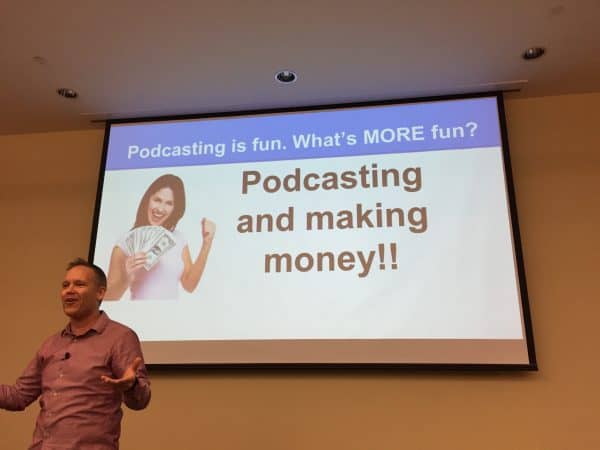 And when you are learning from an expert, it makes anything seem possible. I had toyed around with the idea of starting a podcast, but it sounded so complex and time-consuming for this technologically-impaired gal. But Carole Sanek and Josh Elledge broke it down to the bare bones basics and explained what you need to do to get started. You guys, a simple microphone attached to your iPhone, a Skype account, and a few other small things and you too can be podcasting. Just you wait, maybe in the fall you'll be hearing my podcast streaming on your iPhone.
Inspiration is everywhere.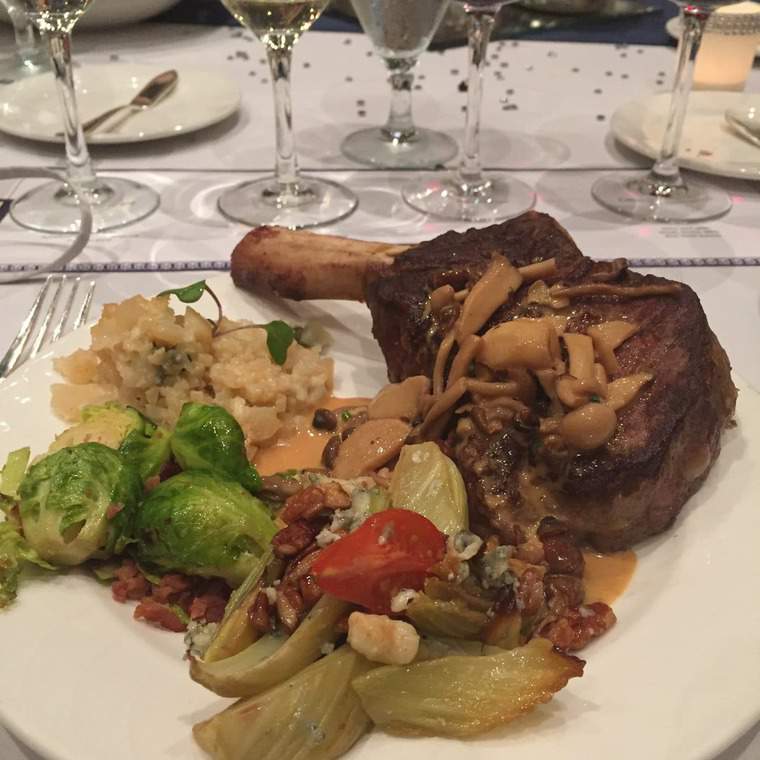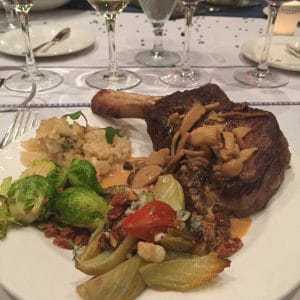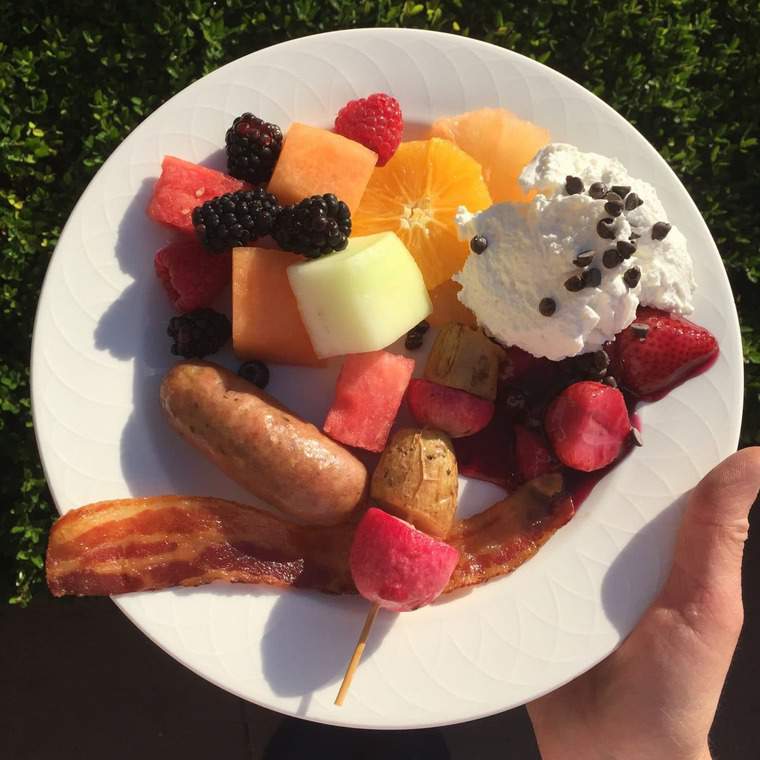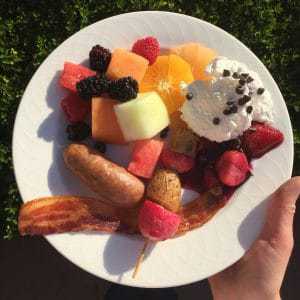 Do you ever get stuck in a recipe development rut? Sometimes just getting out of your usual surroundings is enough to get your kitchen mojo going again. Especially at Food Wine Conference. The Rosen Shingle Creek Hotel kitchen staff always spoils us at the opening night Taste of Rosen Shingle Creek dinner where we get to sample dishes from all of the onsite restaurants to the breakfast buffet, which is always a highlight to me. That fruit and yogurt bar is so fresh and delicious. Then they take the direction from the sponsors and run with it, executing the Saturday Night Sunday Supper of Certified Angus Beef Cowgirl Ribeye with all the trimmings to the Duda Farm Fresh Food Sunday Brunch, plus all of the snacks and samples during the breaks. And just wait till you see how I was inspired by dessert at Saturday's Idaho Potato lunch when I post a new recipe on Thursday.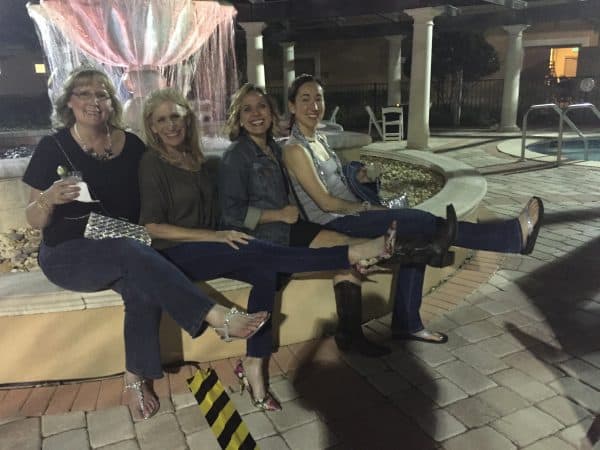 And sometimes that inspiration comes from being around your tribe, those people who truly get you. So much of what I love about Food Wine Conference is what happens between the sessions. Sharing knowledge and information. Little tidbits and game changers. Words of support and encouragement, and sometimes a dose of reality that you need to hear. And then let's not forget the conversations that have nothing to do with food or blogging, but are the conversations that lead to the lifelong connections and friendships. This is all you need to reignite a spark to help you bring your blog and your business to the next level.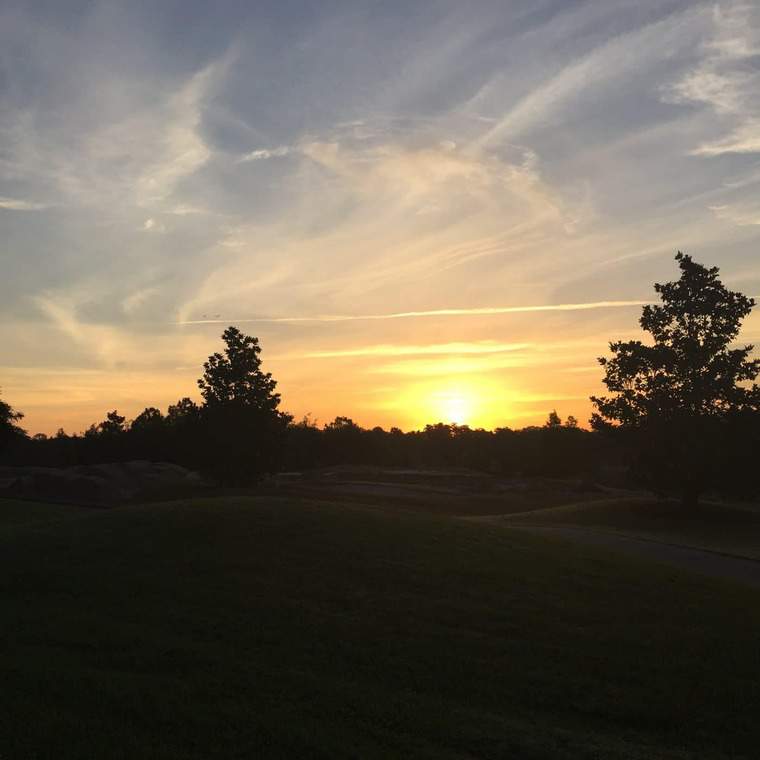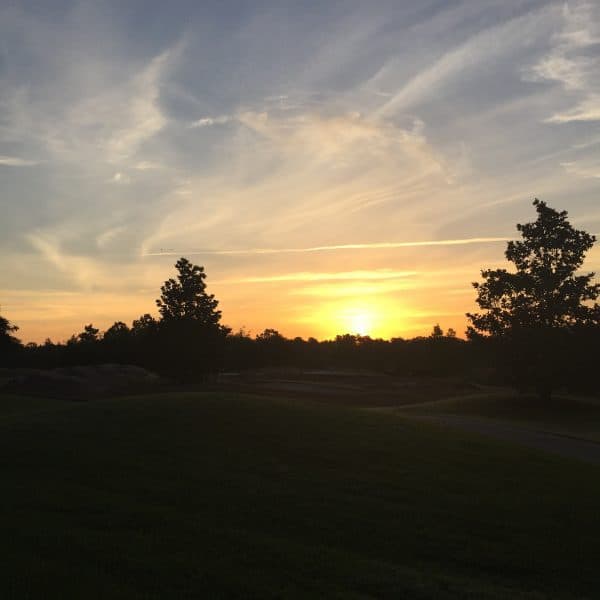 So maybe you will have a viral post or maybe not. But that doesn't mean you can't dream the biggest dreams and achieve them. One viral recipe doesn't make you an overnight success. Years of hard work, constant learning, and surrounding yourself with supportive people will set you up for the what it takes to truly build the business you want and reach all of your goals to be a long-term success. And success is whatever you define it to be, which may have nothing to do with pageviews or followers or "going viral".
So if you are ready to toss this list and take steps towards your goals, make sure you come to Food Wine Conference next year. 2017 will be the 5th Anniversary, and if years two, three, and four have already been incredible (I wasn't there the first year, but I'm sure that was amazing as well), then year five is guaranteed to be over the top! Make sure you check out the website for all the updates as they are announced.
Disclaimer: As a Brand Ambassador for the Food Wine Conference, I receive a discounted ticket. No other compensation was received, and, as always, all opinions are my own.