This post may contain affiliate links. Read my disclosure policy.
Who wants a popsicles for breakfast? My kids do! Everyday! So I came up with Pineapple Yogurt Popsicles to satisfy their cravings and my anxiety of pops for breakfast!
Pineapple Yogurt Popsicles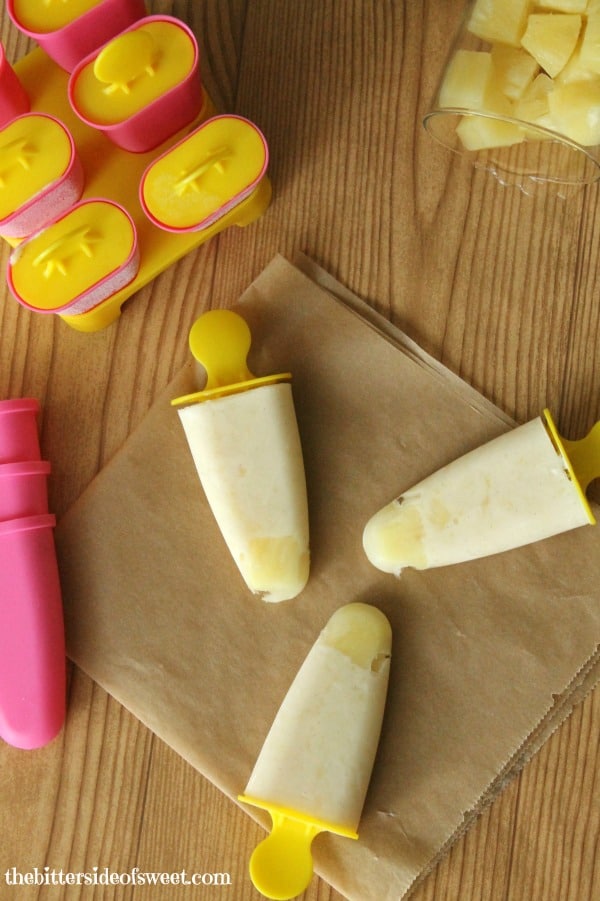 Hi everyone! I'm Nancy from The Bitter Side of Sweet! Normally you see me here doing Tasty Sweet round ups for Brianne but today I am sharing with you these yogurt pops that has made my life a lot simpler. AKA no battles with 2 year olds first thing in the morning!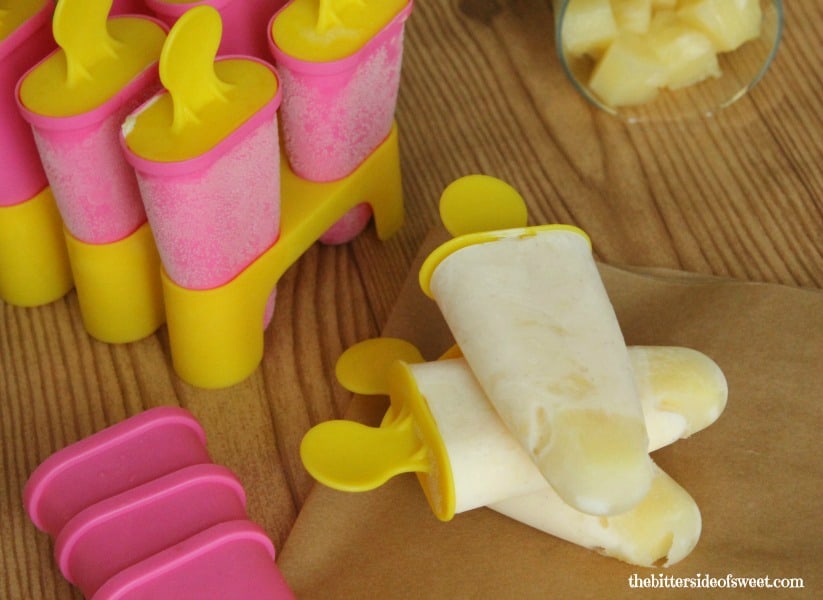 When the heat decided it would finally descend upon us one of the first things I bought for the kiddos was popsicles. So after they played outside in the yard they could have a cool refreshing snack. Little did I know at the time that once my daughter discovered she liked the popsicles she would want to eat them all day long! Especially for breakfast. So after about a week I said I need to come up with an alternative.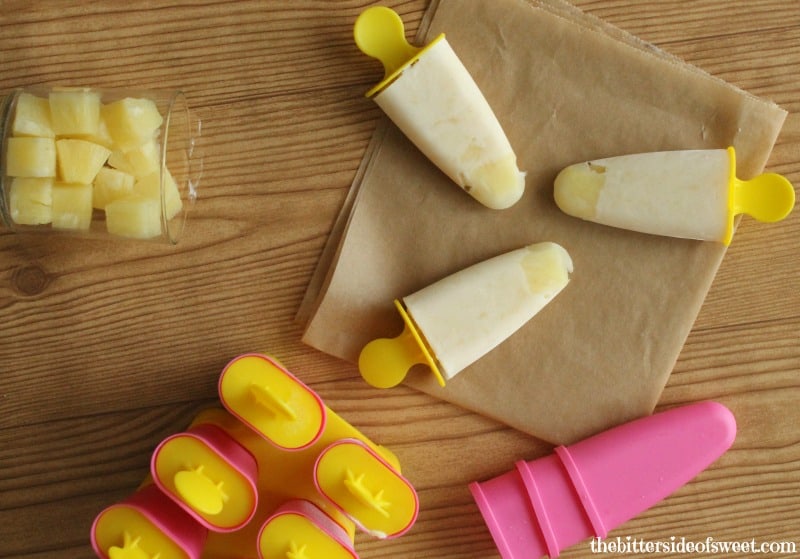 These pops are made with vanilla bean greek yogurt and crushed pineapple with a little bit of pineapple juice added to smooth out the mixture. They are simple and easy and they are something your kids can help you make. We mix them up in the mornings and by the afternoons they are ready to go! ENJOY!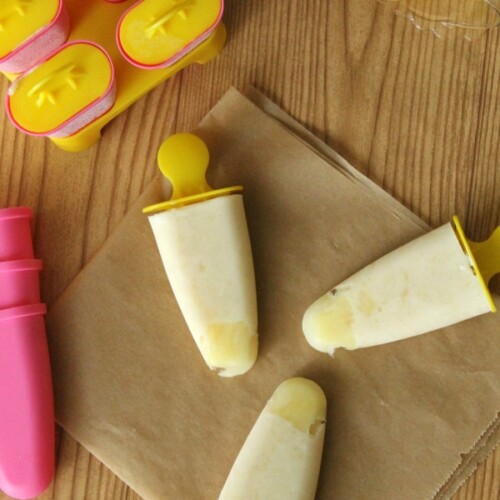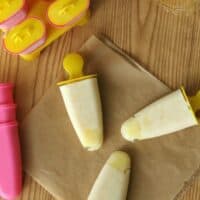 Pineapple Yogurt Popsicles - Guest Post from The Bitter Side of Sweet
Popsicles made with vanilla bean greek yogurt and crushed pineapple make it totally okay to have frozen pops for breakfast, but are also a tasty dessert!
Ingredients
1

cup

vanilla bean Greek yogurt

1/4

cup

pineapple juice

1/2

cup

crushed pineapple
Instructions
In a large bowl stir the yogurt and pineapple juice together.

Stir in the crushed pineapple.

Spoon into popsicles molds.

Freeze for 4 hours or overnight.
Categories: