This post may contain affiliate links. Read my disclosure policy.
I knew that bees were important for pollinating plants, and I've heard about the diminishing population of these insects. But after getting up close and personal, I have a newfound appreciation for their hard work, and how critical it is to ensure we continue to have nutritious food for ourselves and our families, because No Bees, No Berries – #LiveFromTheHive at the Wyman's Honey Bee Summit.
No Bees, No Berries – #LiveFromTheHive at the Wyman's Honey Bee Summit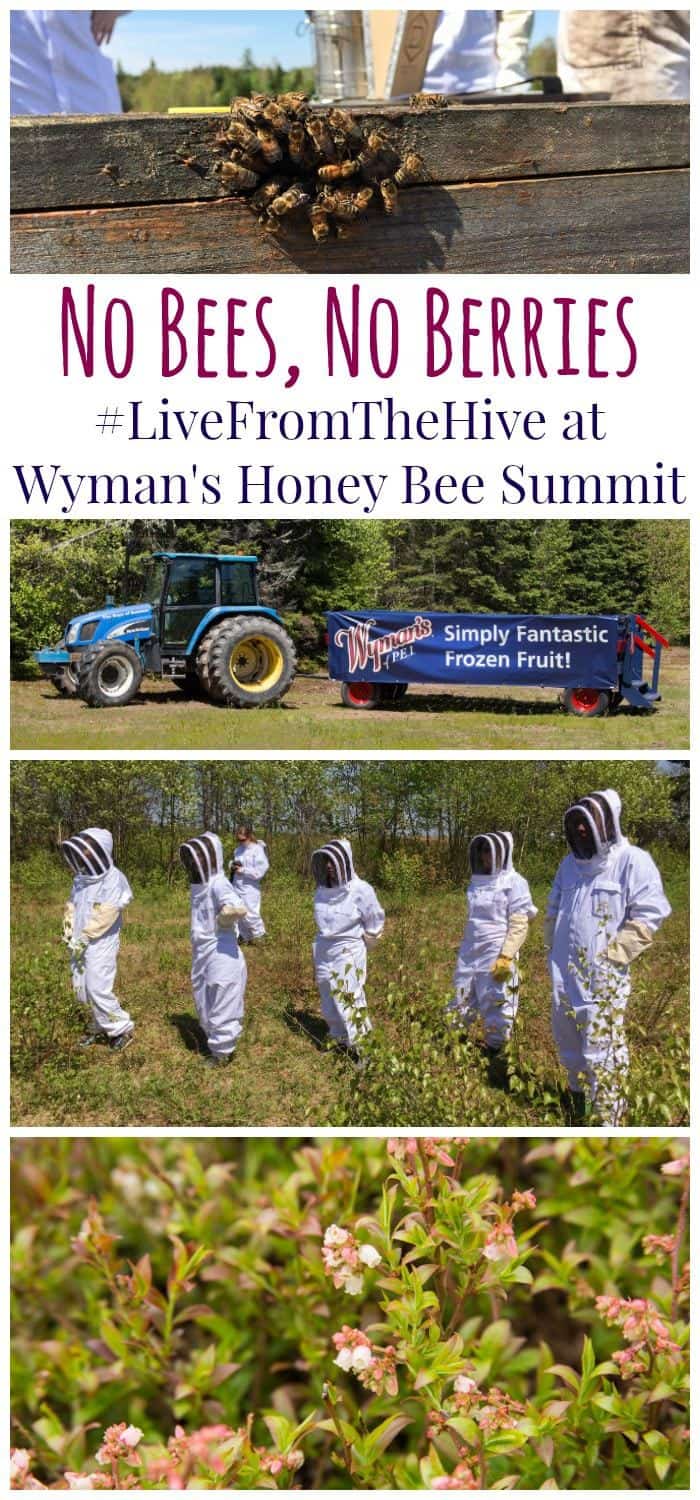 When I was contacted by the folks from Wyman's of Maine to travel to Prince Edward Island, Canada for a few days, of course I was interested! I mean, every who goes to PEI says it is gorgeous, and after peeking at the website for The Inn at Bay Fortune, I knew we would be in for a deliciously wonderful time. I will say, the inn, the food, the cocktails, and the setting were absolutely incredible, and I'll be sure to tell you more about that very soon (spoiler alert: Book a stay at The Inn at Bay Fortune ASAP!), but for now I want to focus on the reason Wyman's brought me and a fabulous group of influencers to Canada to share our experiences #LiveFromThe Hive.
[Tweet "No Bees, No Berries – #LiveFromTheHive with @wymansfruit"]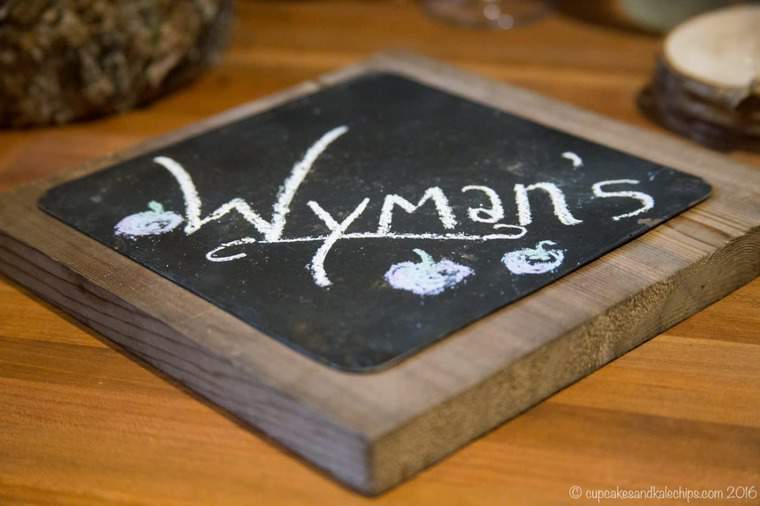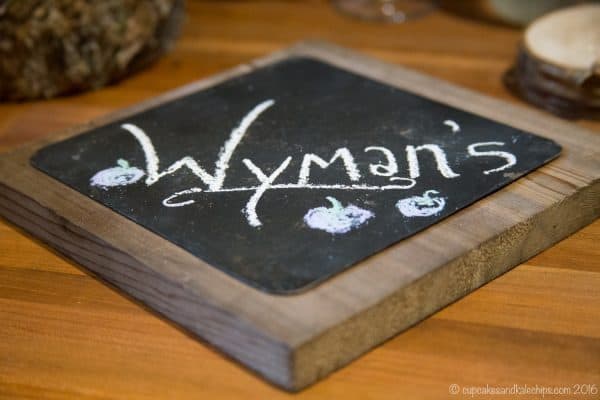 It's all about the berries…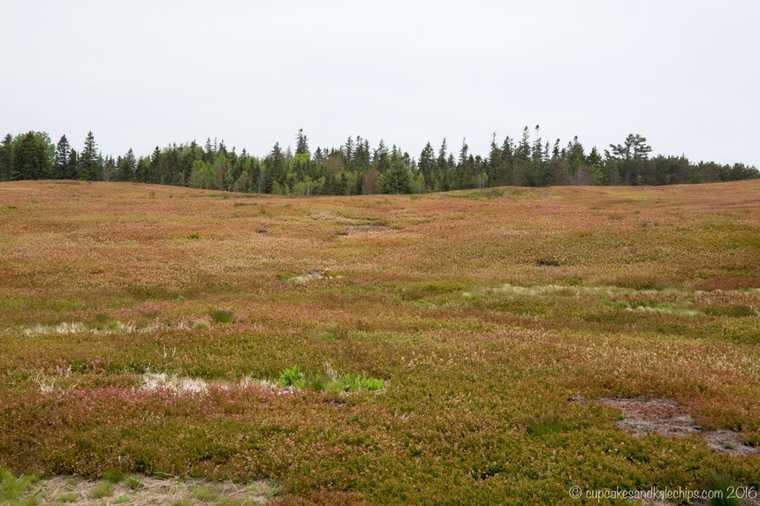 and the bees…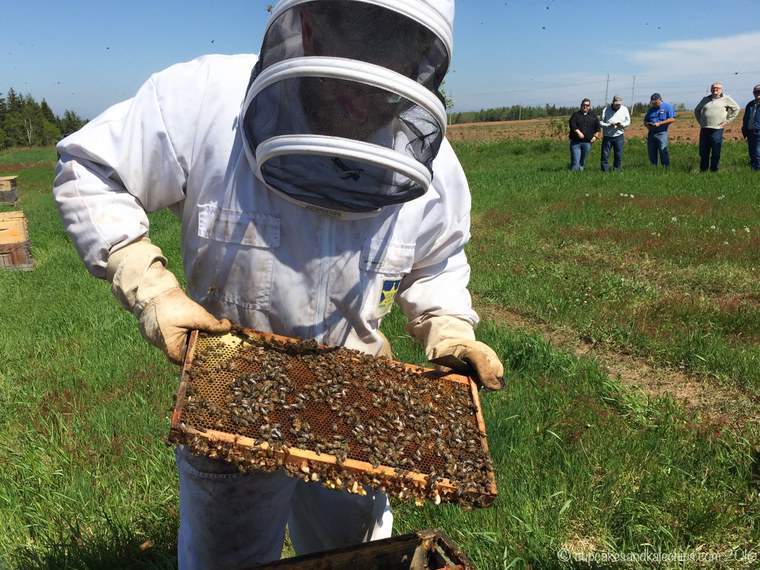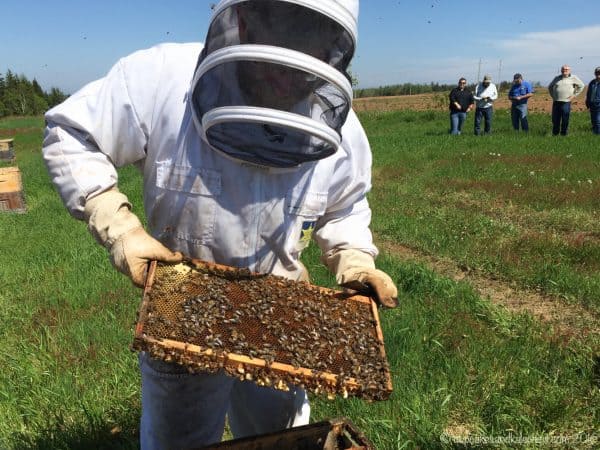 The Berries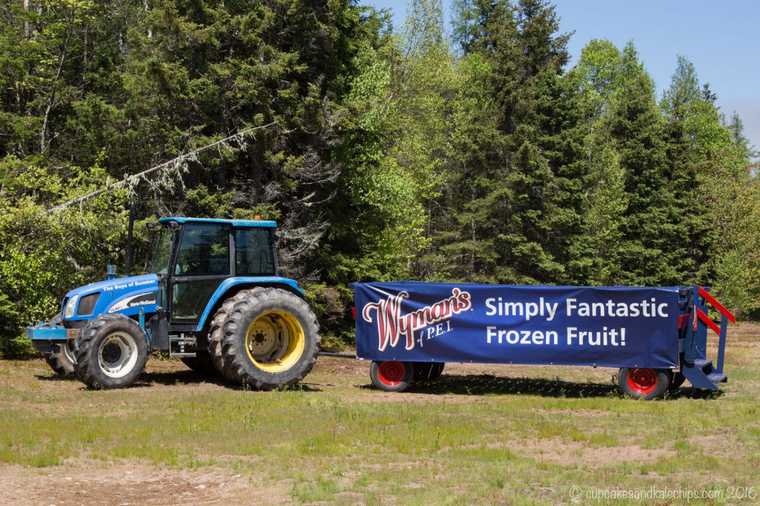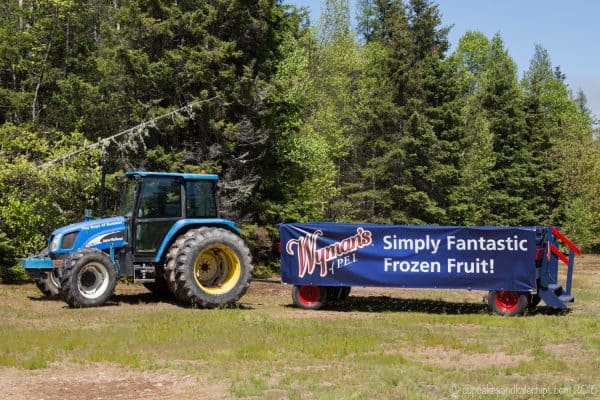 Wyman's of Maine started their business freezing and selling the wild blueberries grown on their fields in Maine. Since their start in 1874, thy have expanded not only their growing area of wild blueberries into fields in Canada, but also to other berries and fruits sourced from suppliers around the world that align with their commitment to sustainability. This sustainability also extends from how the berries are harvested and the fields are manages (after harvest, the fields are mowed as mulch) to how they use and distribute their berries. Based on size, they are packages and distributed for everything from the frozen berries in your grocery store to ingredients in commercial baking for all those muffins and cakes you can buy to the little cans of berries in muffin mixes, right down to the smallest ones being sold to use in production of purees and juices. Even the organic waste is returned right back to the fields.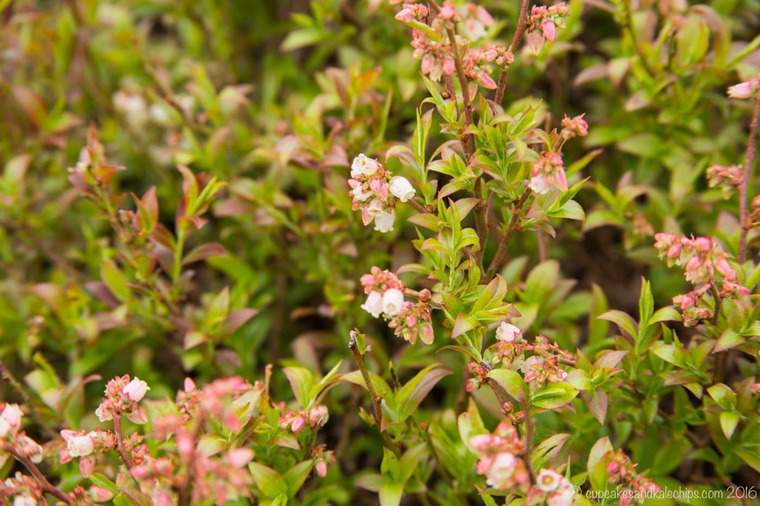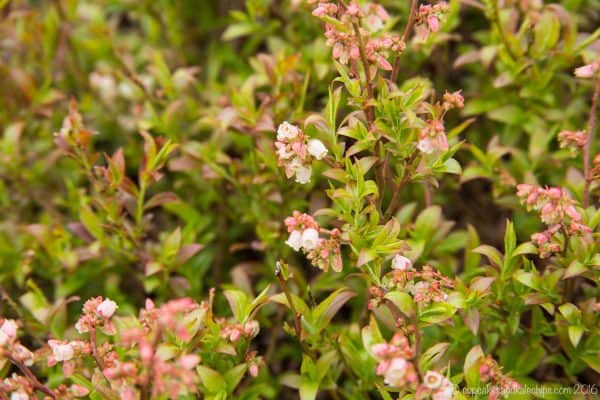 Let's focus on those wild blueberries, though, since they are the core of the Wyman's business. Visiting a wild blueberry "farm" is not like visiting other farms where you see row after row of cultivated crops. Wild blueberries grow in field like you see above very close to the ground. A new plot of blueberries is started not from transplanting, but from identifying where native plants are already growing, and then cultivating the land around the wild plants by gradually reducing the larger vegetation. Wyman's only uses the bare minimum of herbicides and pesticides, instead employing Integrated Pest Management and applying only non-synthetic chemicals when necessary.
| | |
| --- | --- |
| | |
At harvest time, the containers and pallets that you see above are filled many times over, and the berries begin their journey to grocery store shelves, bakeries, and food manufacturers by being cleaned, de-stemmed, sorted, and frozen. The process is top-secret, but every step is taken to ensure that the fruit is so clean you can eat it straight from the bag, you won't find any pesky stems hanging around, and it is frozen so fast that it tastes just as fresh as the day it was picked, and retains all of its nutrition.
Speaking of nutrition, wild blueberries have more antioxidants than any other fruit or vegetable of the 40 tested. They are loaded with fiber, potassium, vitamin C, and folic acid. All of these benefits, plus their delicious sweet and tart taste have made them, pardon the pun, wildly popular, with no end in sight. That's why we need those bees!
The Bees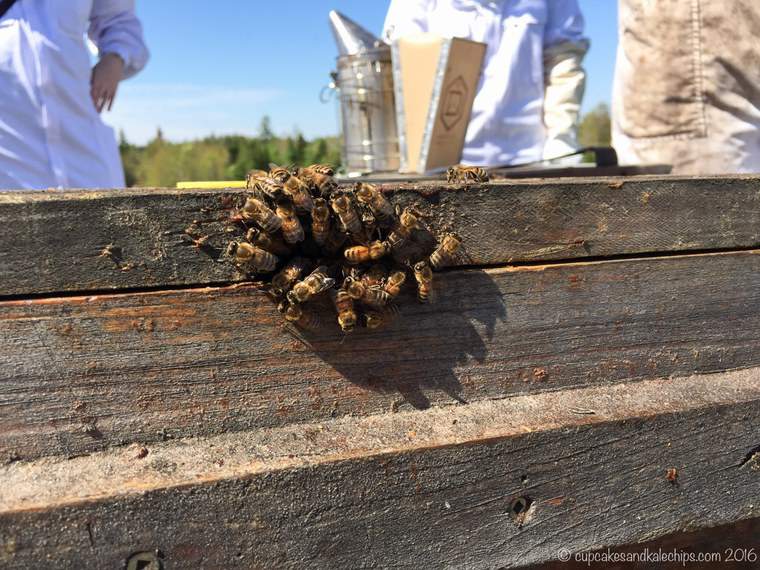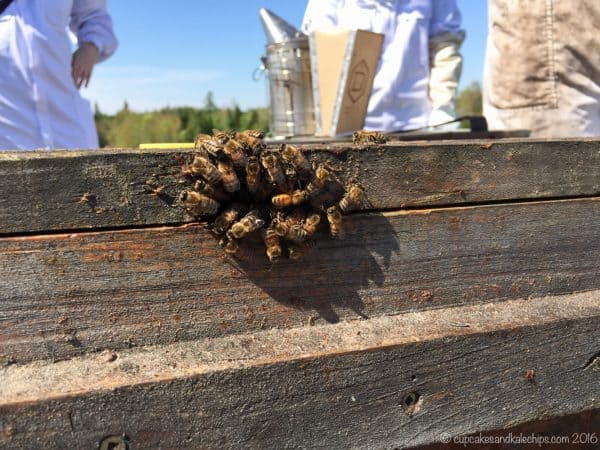 You've no doubt hears about the mysterious disappearance of the honey bee population. In 2006, Colony Collapse Disorder was first detected. Honey bees are responsible for pollinating one-third of our nation's produce. So simply put – no bees, no berries. Or may other fruits and vegetables that we all enjoy and that are important for vital nutrients to keep us all healthy. This is why Wyman's has taken such an active role to help the world solve this problem.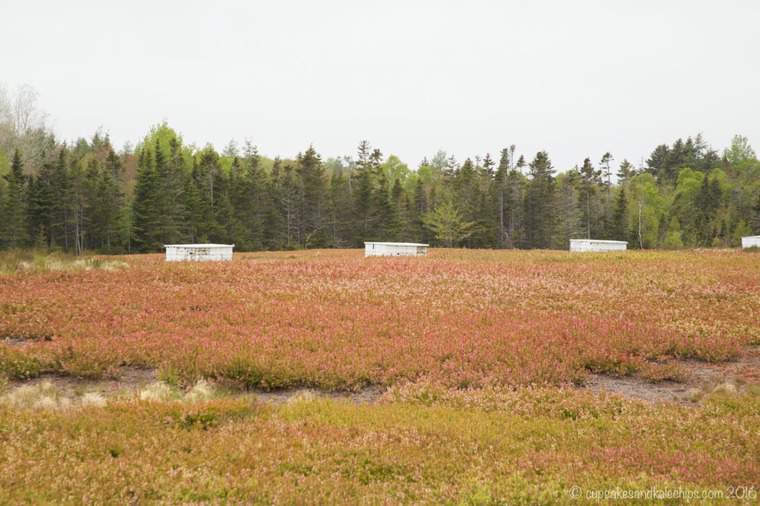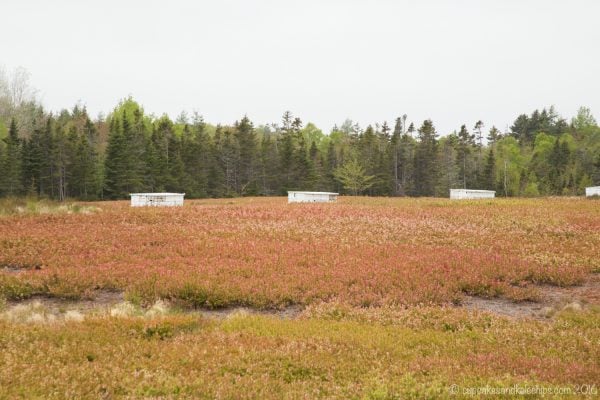 As part of the global initiative, folks from Wyman's have spoken and participating in meetings and events with Congress, at the White House, and at the Pollinator Conference. They have funded research at the University of Maine, and served on an advisory board at Penn State. They are also a sponsor of The Pollinator Partnership. But preserving honeybee populations is also part of the day-to-day activities and crucial to the business at Wyman's.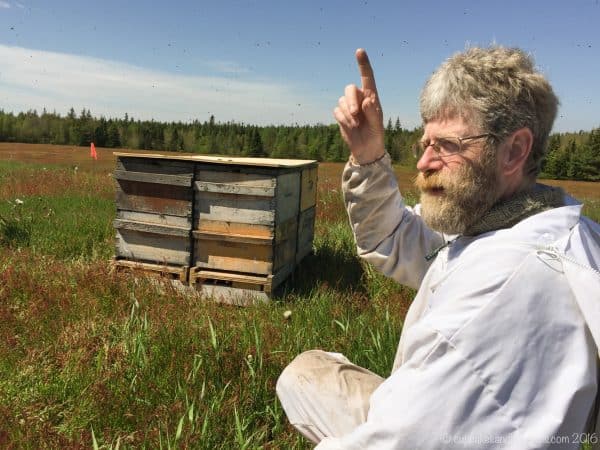 Wyman's has brought on an apiarist to manage hives on the fields in Prince Edward Island. With over 1000 hives, it's a buzzzzzzz-y job. Every year, a mixture of bumble bees and honey bees are brought to the fields to work in conjunction with the native bees. There are just not enough native bees to pollinate all of those blossoms, but the native bees thrive in the environment better than the ones that are imported. However those honey bees and bumble bees work together as a great team, each one taking a different approach – some working slow and steady in a broader variety of conditions, and others being super-pollinators, but only when the weather is just right. It is this delicate balance that ensure that as many of these blossoms as possible turn into juicy berries.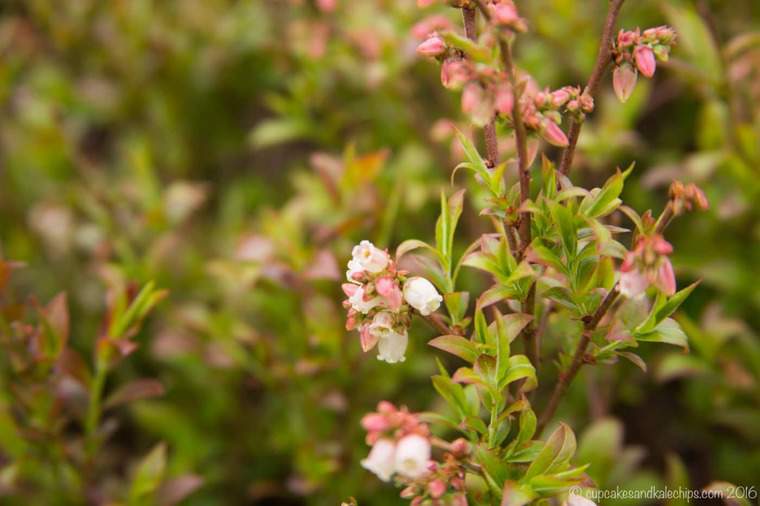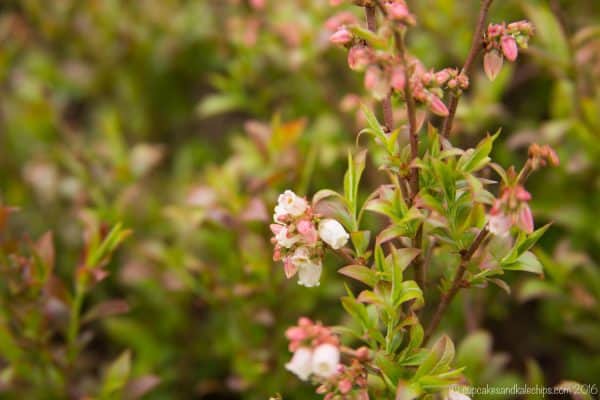 There's also a matter of clearing certain areas of land so the bees have somewhere to get food even when the blueberry blossoms aren't ready, and keeping an eye on other flowers and plant that bloom at the same time as the blueberries, and may be a bit more attractive to those bees. It's a delicate balance.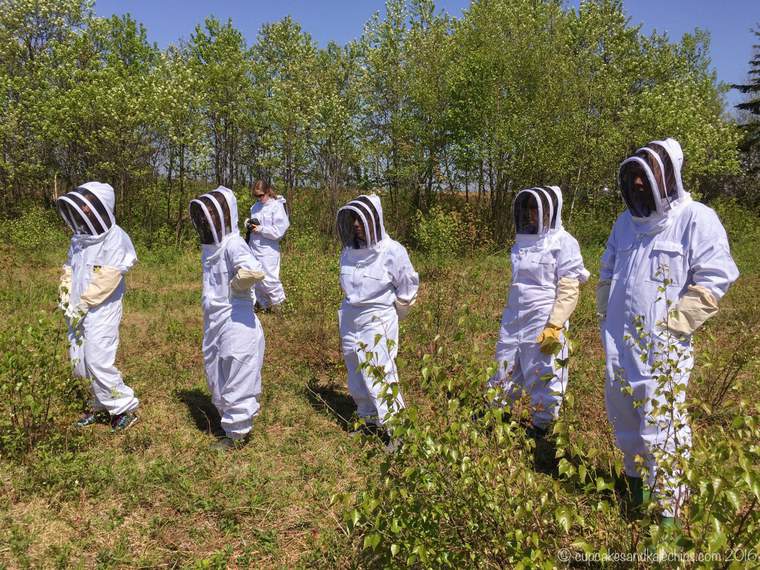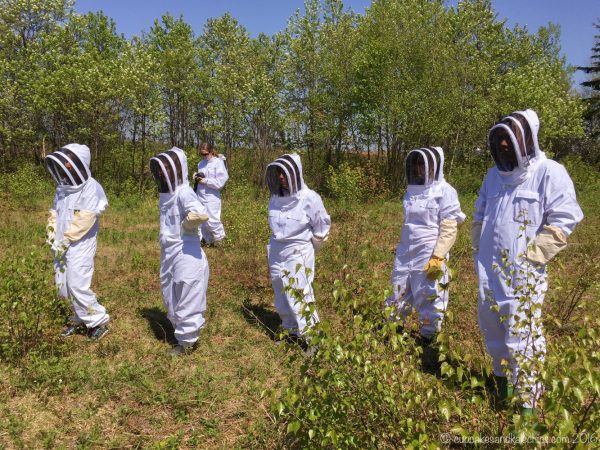 Sure, Wyman's has a professional beekeeper. They bring in bees and hives and reach out to other experts. But saving the honey bees is something we all need to care about if we want to continue to eat fruits and vegetables. So what can you do? First, let's recognize what amazing creatures they are. And then treat them with respect. When you see a bee buzzing around, know that it's just doing it's job. That old saying is true – if you don't bother them, they won't bother you. Yes, I may have been in a bee suit, but I am not a bug-lover and I was right in the middle of the action.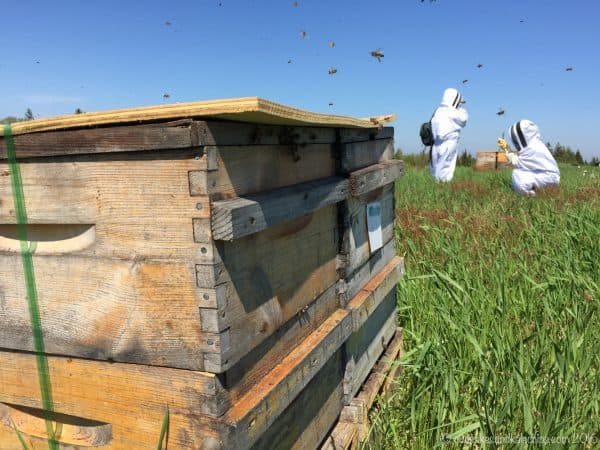 You see, each and every one of these guys has a job to do. Laying eggs, getting pollen, fertilizing eggs, cleaning, and the list goes on and on. When they come out of their home and you see them swirling, they are wildly swarming about looking to attack. They are using the sun to orient themselves and figure out where they've been, where they are going, and how to get back home. Really, they don't want anything to do with you. So be nice to the bees. If you can, just back away and don't swat them.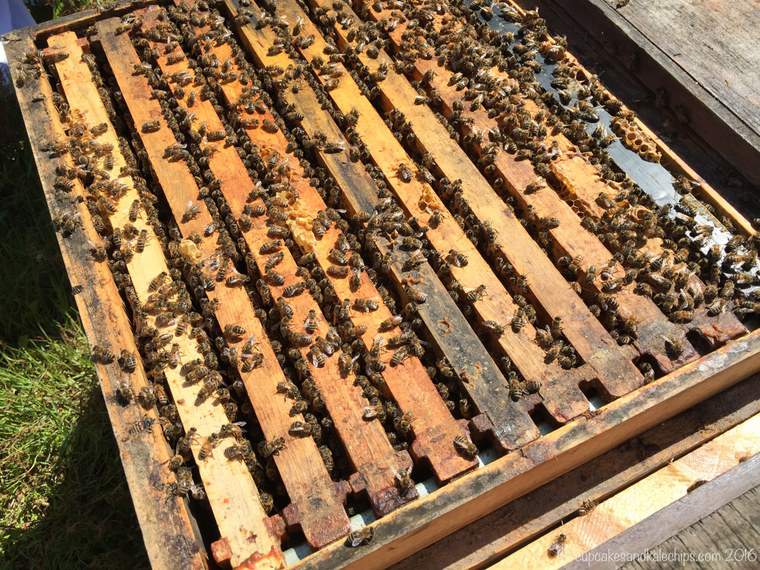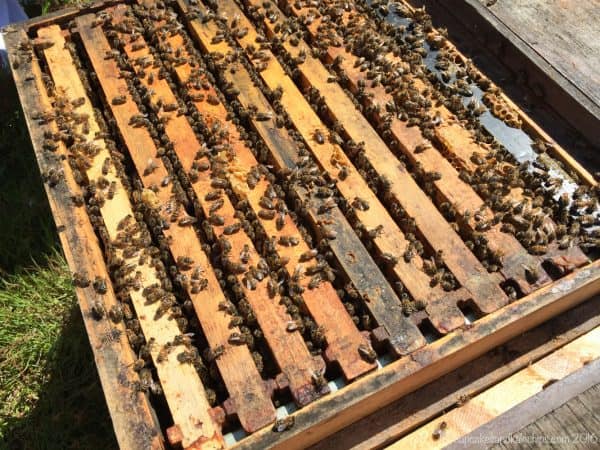 But more importantly, plant some flowers and bushes that the bees will love, and reduce your use of pesticides. And learn more about the initiatives being supported by Wyman's. Because what is a future without bees and berries?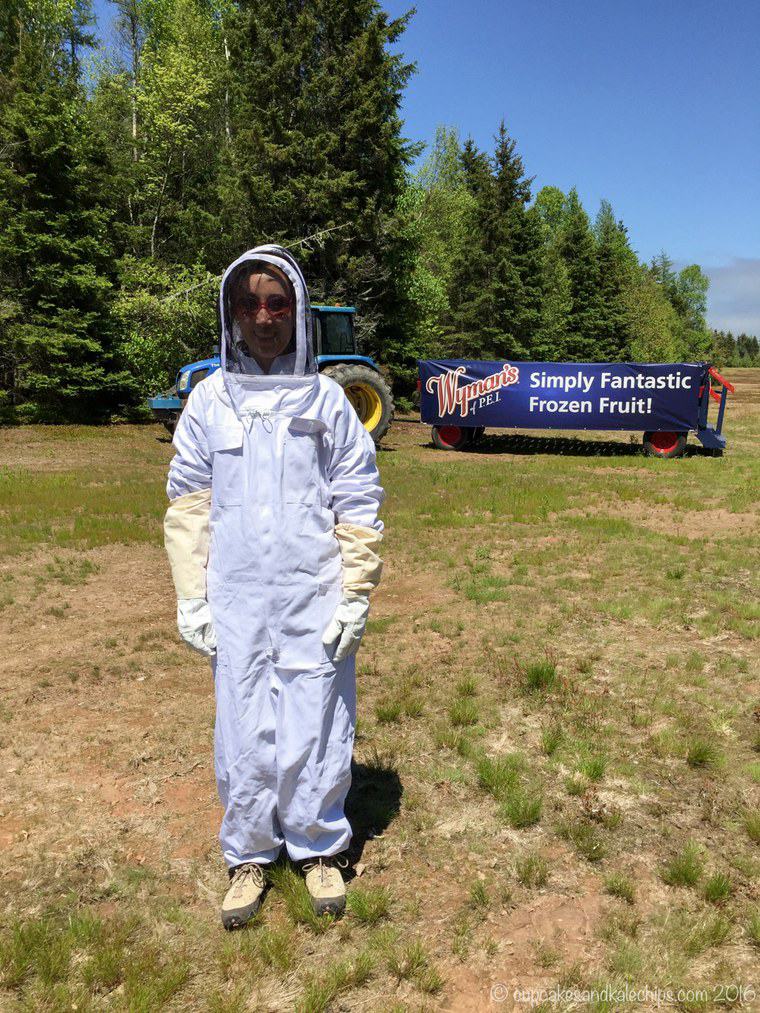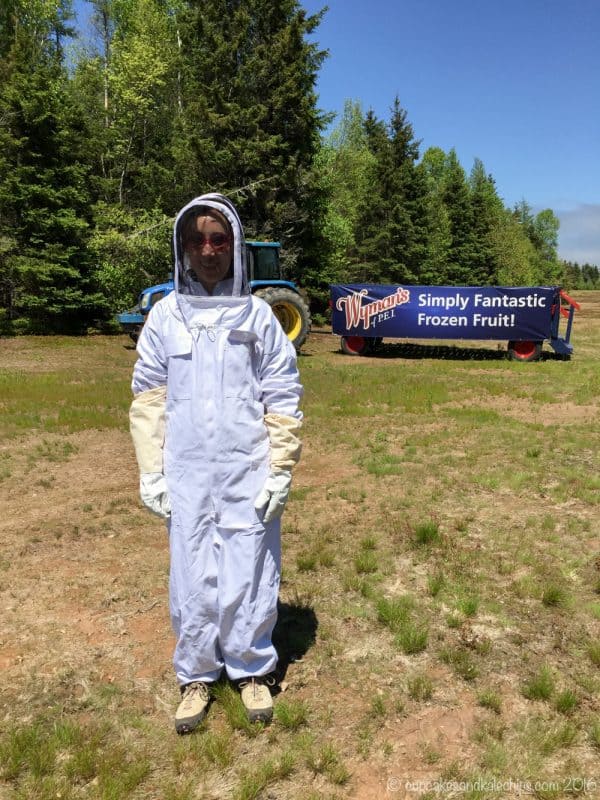 Disclaimer: My travel expenses were covered by Wyman's so that I could share this information with you. I received no additional compensation. As always, all opinions are my own.