This post may contain affiliate links. Read my disclosure policy.
The Most Popular Recipes of 2018 from Cupcakes & Kale Chips show the range of delicious dishes you'll find all year long on the blog. If you are an old friend, I hope this is a trip down memory lane. And if you are new to the blow, I hope this gives a snapshot of the yumminess you can expect all year long. I've also added in a few of the best recipes of 2018 that didn't make the top ten, but that I think deserve their moment in the spotlight.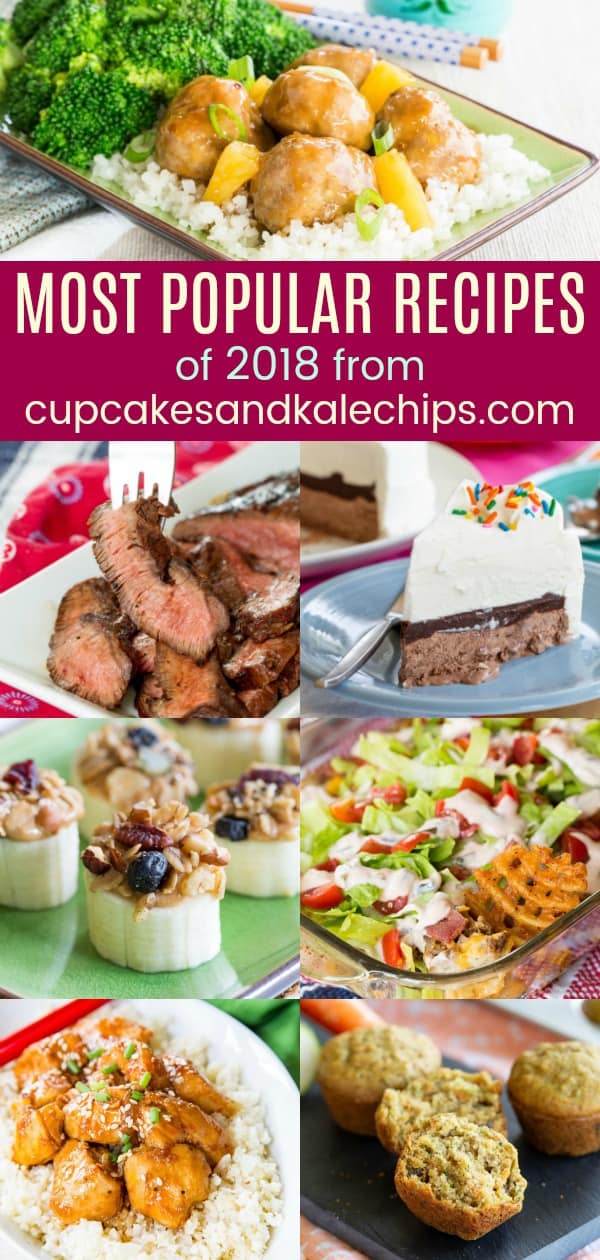 What are the best recipes of 2018?
2018 was a strange year on the blog. While I did have plenty of brand new recipes, I did a lot of updating to make my older content better.
All of the recipes on cupcakesandkalechips.com are quick and easy, and can be made with items you'll find in a regular grocery store. Pretty much all of the new recipes happen to be gluten free, or can be made gluten free with a few simple swaps, not a laundry list of ingredients. And yes, I even sneak in some low carb or keto-friendly recipes, paleo options, and even a vegan dish here and there.
What recipes were updated in 2018?
I love all the yummy food in the list of most popular recipes, and definitely consider some of them my best creations of the year. But there are a few others I absolutely loved that didn't quite make the top ten.
My Favorite Recipes of 2018
But you want to know what is most popular, right? What are the recipes that induced people to click and cook and bake and eat? Welllll…
Without further adieu, here are Most Popular Recipes of 2018…
#10 – Gluten Free Carrot Zucchini Mini Muffins are the wheat free version of my super popular Healthy Carrot Zucchini Mini Muffins that have been getting picky kids and adults devouring their veggies for years.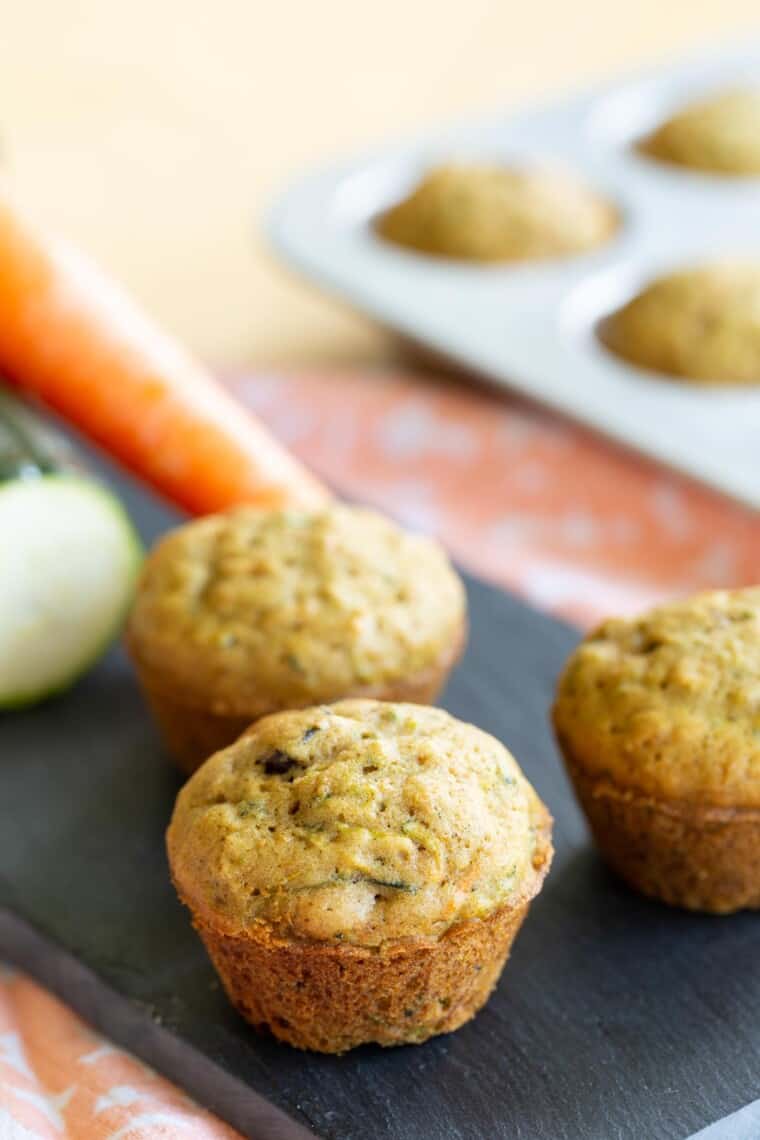 #9 – Easy Homemade Ice Cream Cake will delight kids of all ages with a thick layer of Easy Hot Fudge Sauce (cooled, obviously) between the layers of vanilla and chocolate no-churn ice cream.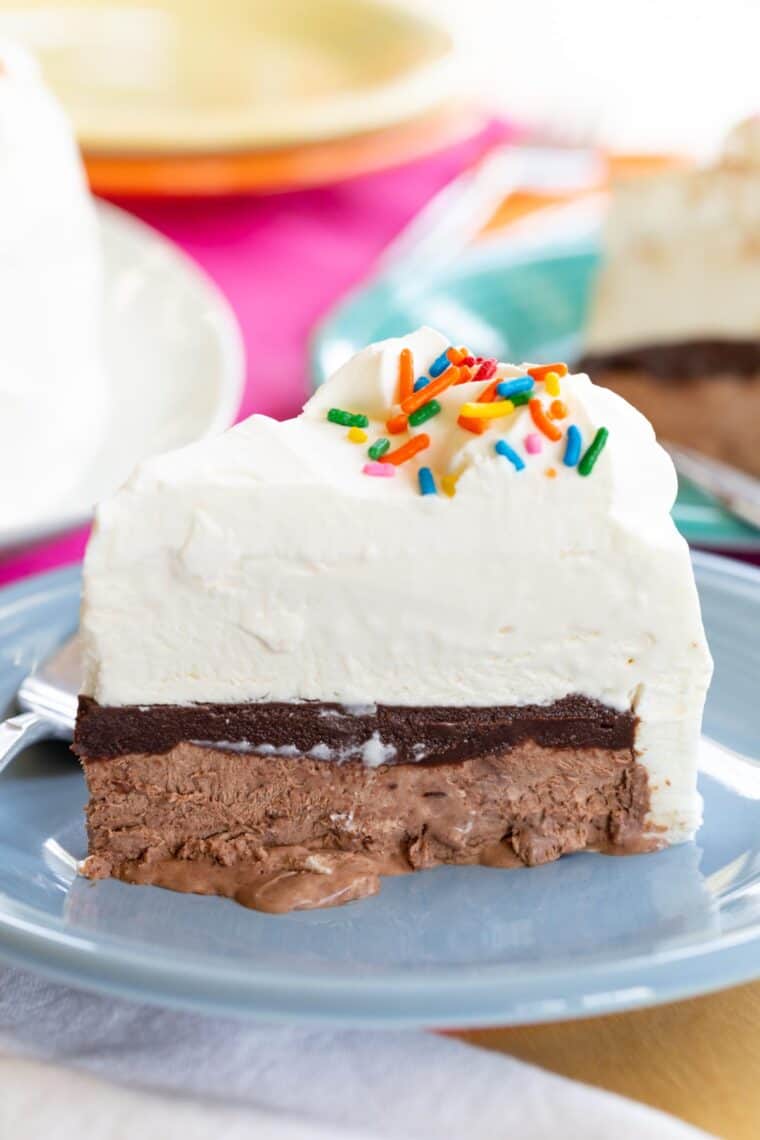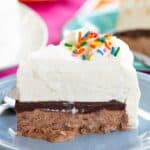 #8 – Cheesy Hot Dog Taquitos are a Tex Mex twist on the usual wrapped hot dogs, turning them into baked taquitos for a quick and easy dinner the kids love or a fun party snack when you dunk them in salsa or kid-friendly guacamole.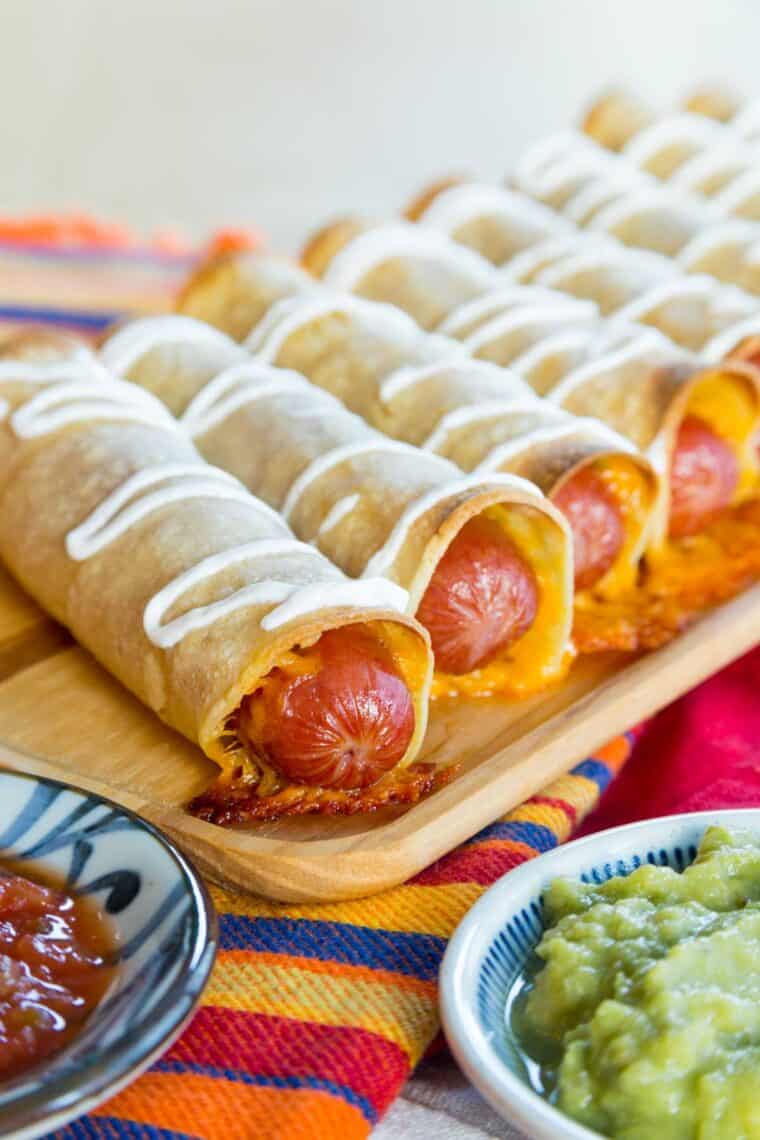 #7 – Chicken Enchilada Skillet is the best part of the enchiladas without all the work of rolling them in tortillas so you have the option of enjoying it as a low carb meal in lettuce wraps or over Brown Butter Cauliflower Rice.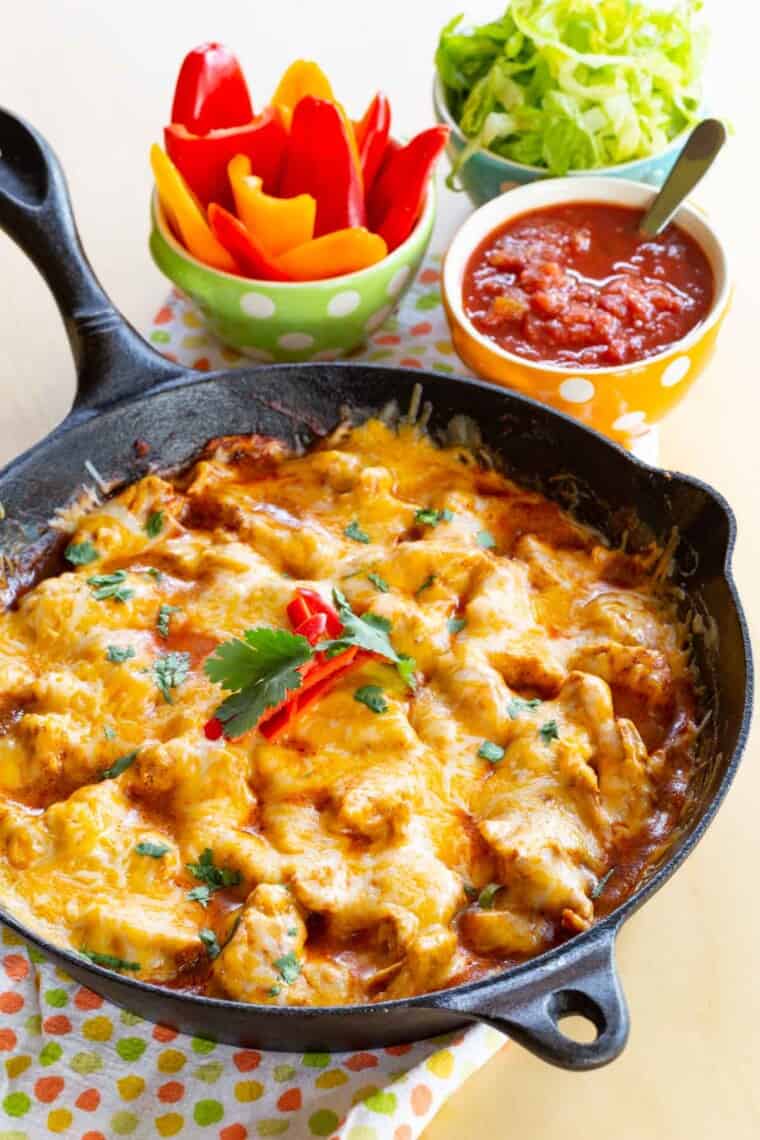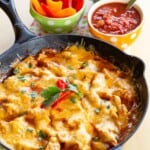 #6 – Slow Cooker Orange Sesame Chicken is an Asian-inspired crockpot recipe with sweet and tangy flavors that are better than takeout, and also paleo when you serve it over cauliflower rice or zoodles.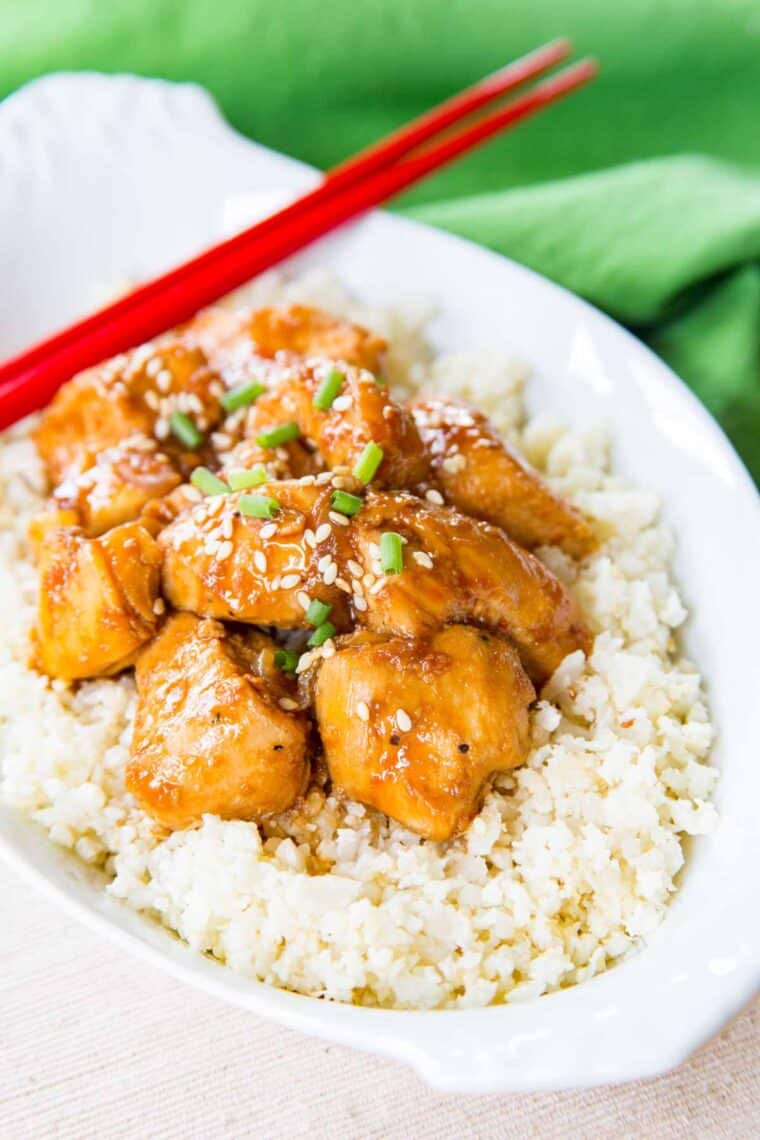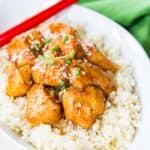 #5 – Easy Peanut Butter Banana Snacks are an easy snack recipe with only three-ingredients, and you can easily make it gluten free or vegan based on your choice of store bought or homemade granola like this Nutty Maple Granola.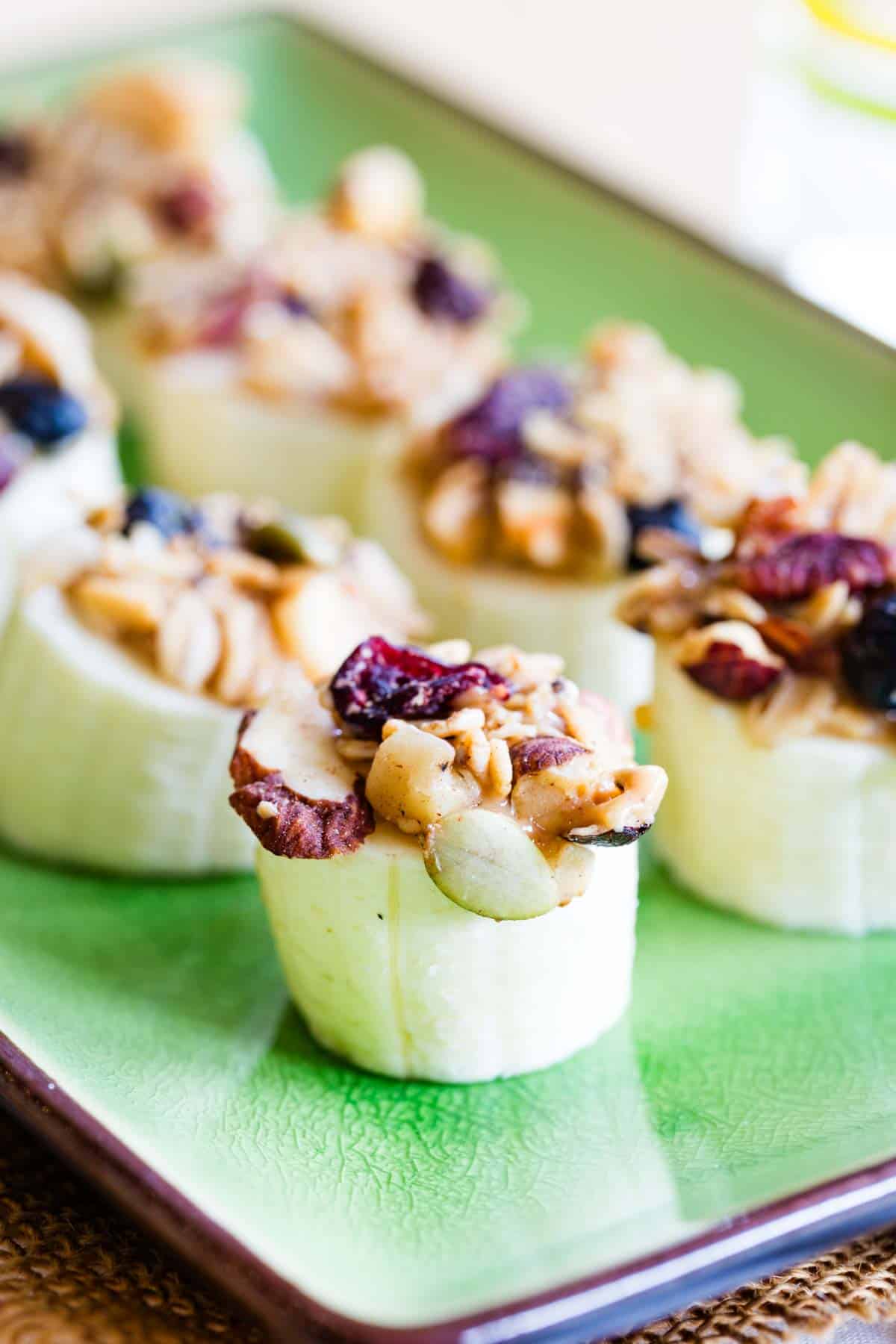 #4 – Pineapple Teriyaki Turkey Meatballs pack your favorite sweet and savory Asian-inspired flavors into one little bite that you can serve as a party appetizer, an easy dinner, or pack as meal prep lunches with whole grain, gluten free, low carb, and paleo options.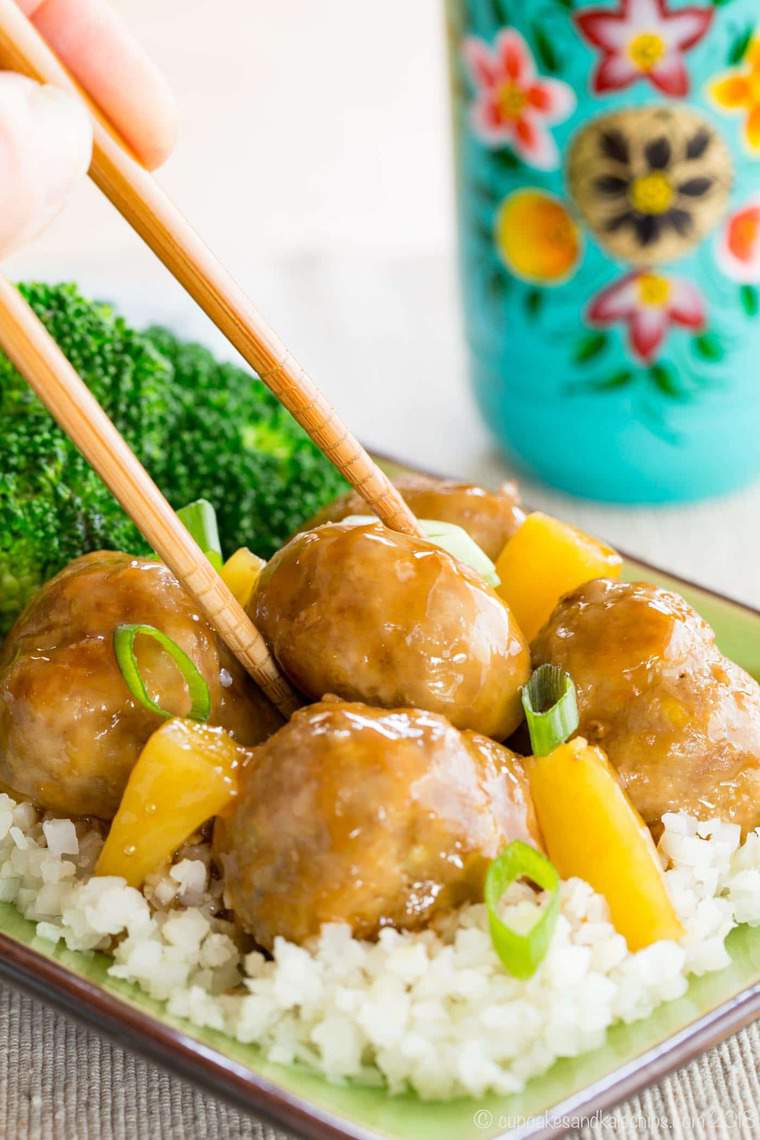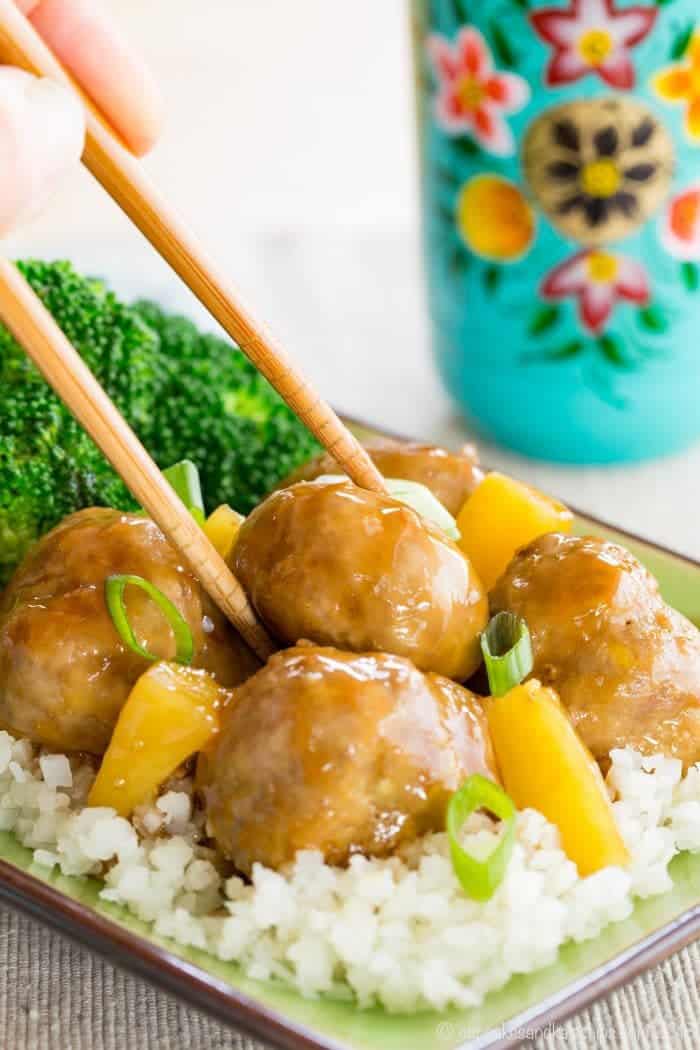 #3 – Greek Chicken Stuffed Zucchini Boats start with leftover or grocery store rotisserie chicken and they get a Mediterranean flair with the addition of tomatoes, olives, feta, and oregano.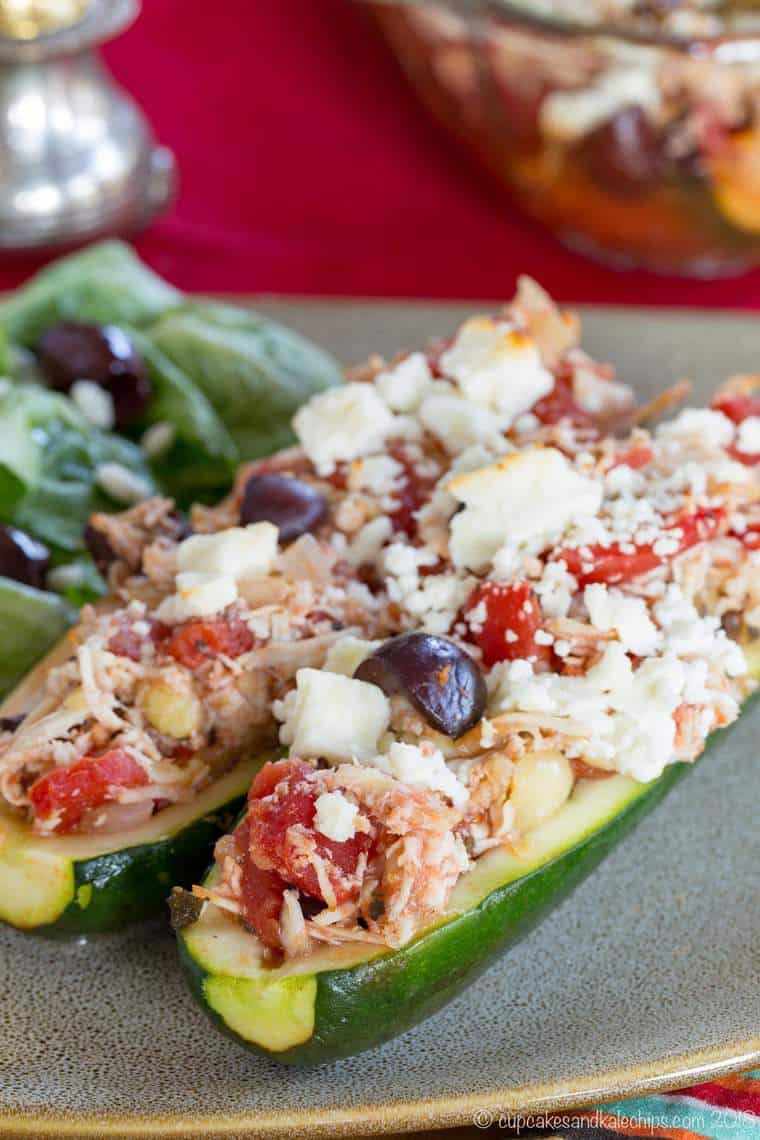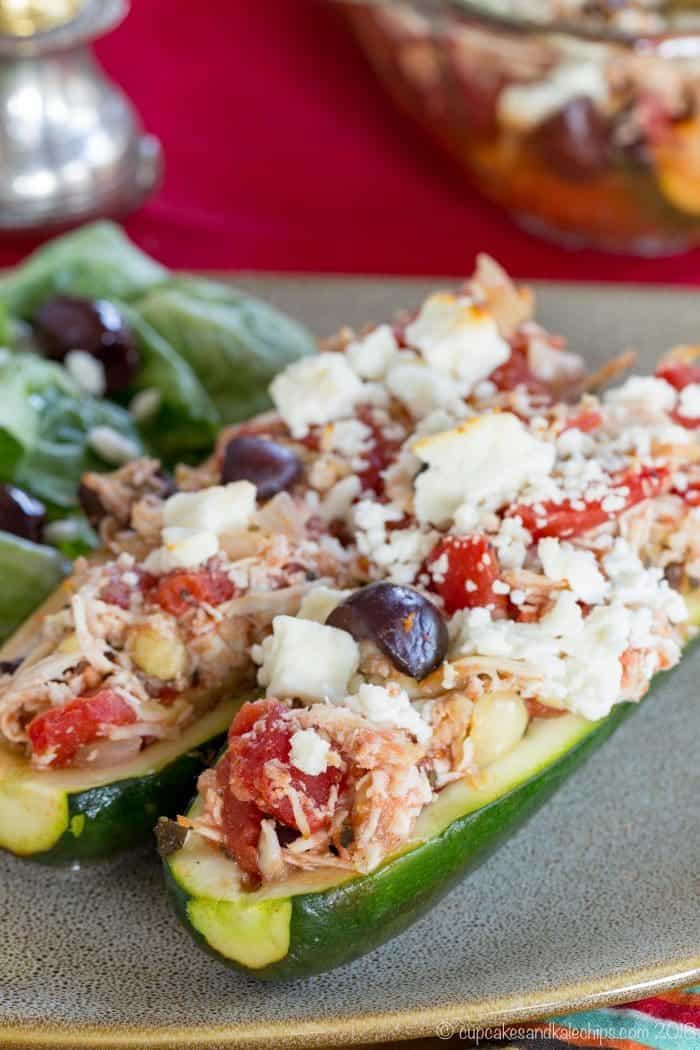 #2 – Seven Layer Bacon Cheeseburger Dip is a hot, cheesy party appetizer loaded with all of your favorite burger toppings and served with waffle fries or burger bun pieces for dipping.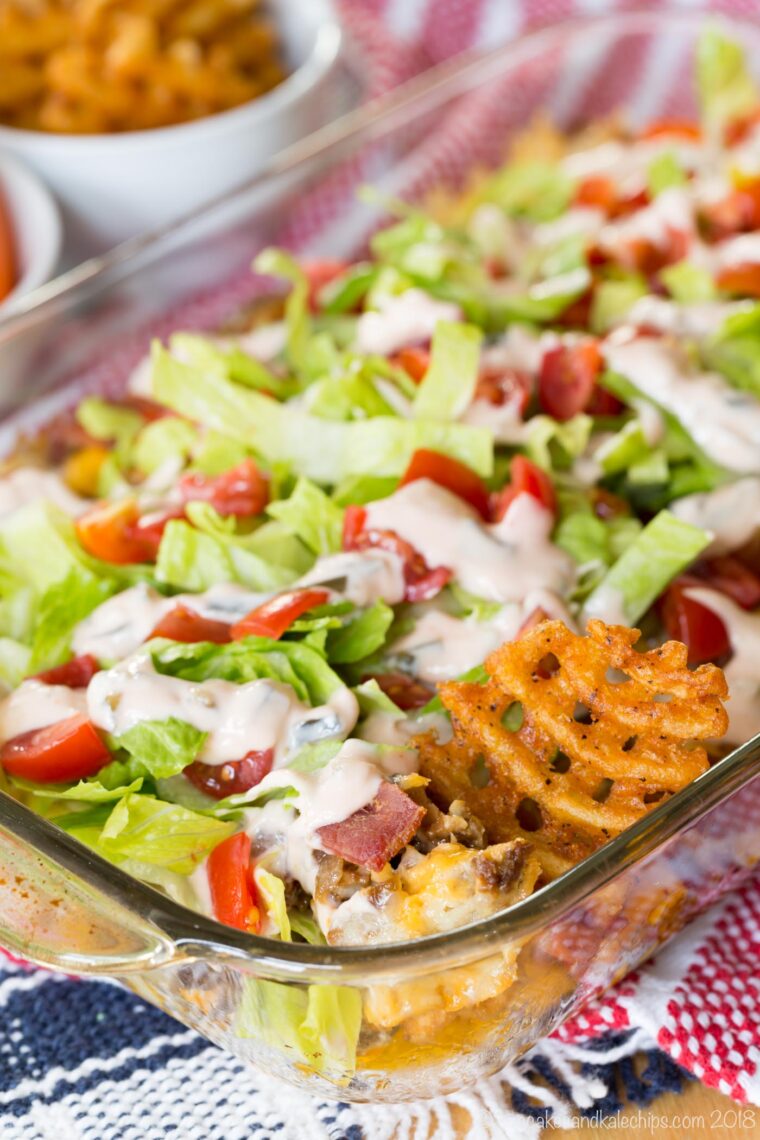 And at the top of the list of the Most Popular Recipes of 2018…
#1 – Honey Balsamic Marinated Flat Iron Steak is an easy way to take your summertime steak dinner to the next level when you fire up the grill and mix together this five ingredient honey balsamic marinade recipe.

[adthrive-in-post-video-player video-id="9alG94CW" upload-date="2018-07-20T11:03:34.000Z" name="Honey Balsamic Marinated Flat Iron Steak" description="Honey Balsamic Marinated Flat Iron Steak that starts with an easy marinade recipe with five ingredients to make your steak tender, juicy, and delicious."]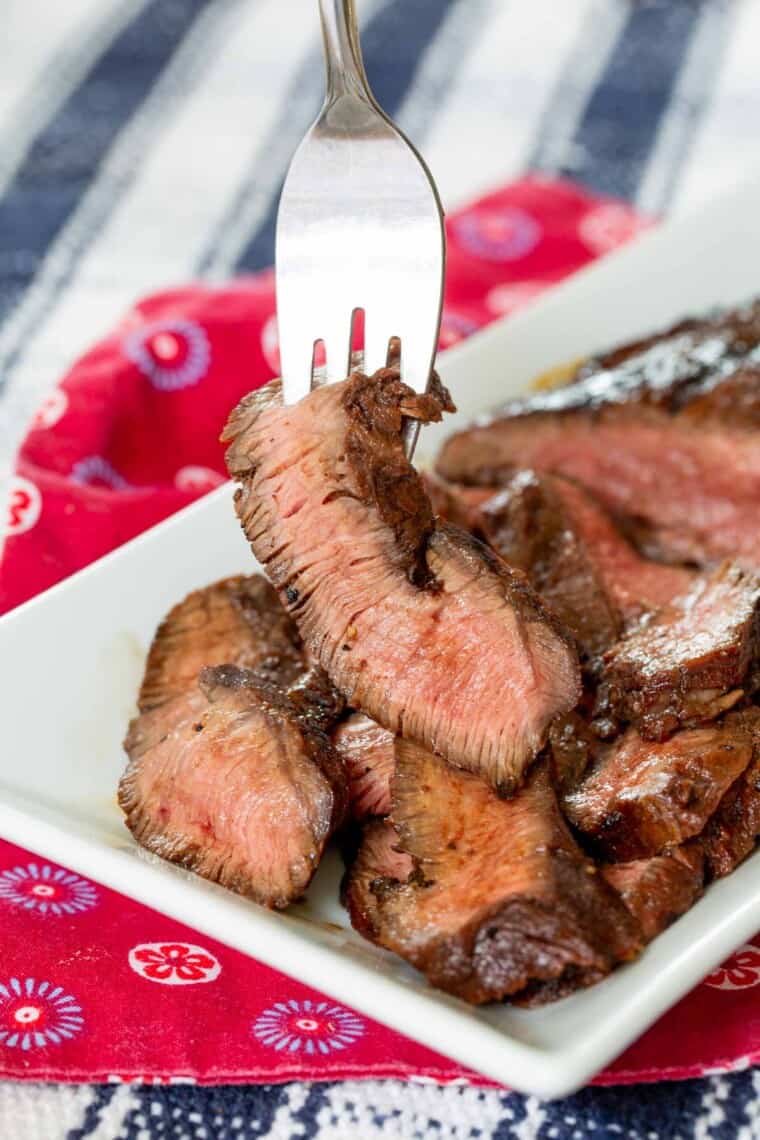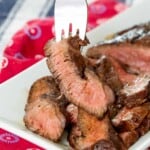 Enjoy!

For more yumminess from me and my foodie friends, keep up with me on…
Or sign up to have Cupcakes & Kale Chips delivered straight to your Inbox!