This post may contain affiliate links. Read my disclosure policy.
While I am wrapped up with feeding an infant, changing diapers, feeding an always ravenous preschooler, putting in a Toy Story DVD, chasing the aforementioned preschooler while holding the aforementioned infant, and all the other insanity that comes along with a new baby, my foodie friends are taking turns in the Cupcakes & Kale Chips kitchen. Make sure you head on over to Pinterest, too, where I will be pinning all of these awesome recipes on my Guest Posts board, plus my Inspiration boards!
Today I'd like to introduce Coleen from The Redhead Baker, who is bringing some bright and buttery Meyer Lemon Shortbread Cookies!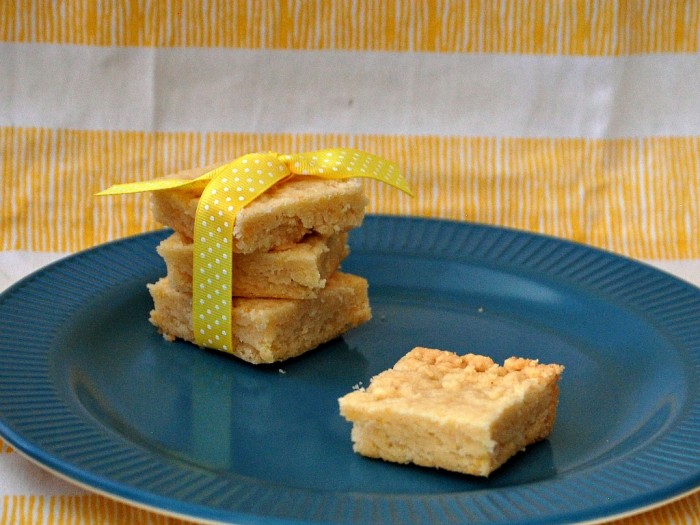 I think these sound heavenly! You can find Coleen on Facebook, Google+, Twitter, Pinterest, and Instagram.
Take it away, Coleen…

Hi, I'm Coleen and I'm really excited to fill in for Brianne during her "maternity leave"! I'm the blogger behind The Redhead Baker, which is a food blog 90% of the time, with occasional posts about my son and my dogs, and a food-related giveaway here and there.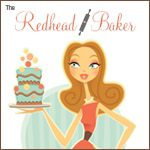 My heritage includes both Irish and Scottish roots (with a blog title like The Redhead Baker, are you surprised?). My grandparents brought my mother to America in 1972, so I grew up around Scottish accents, tartan fabrics, bagpipes, crumpets, cock-a-leekie soup, fish and chips, "tatties" (potatoes), "neeps" (mashed rutabaga), and shortbread biscuits (cookies).
All of these things were so normal to me that it shocked me when friends had never heard of shortbread, nor tasted it. Most who had heard of it considered it a Christmas cookie. Shortbread used to be expensive to make or purchase, and was reserved for special occasions such as Christmas, New Year's Eve and weddings. Scots now enjoy shortbread year-round.
Its availability isn't the only thing that has changed. The traditional recipe is often altered, its shape has changed, and flavors are added. Seeing as how we're in the middle of Meyer lemon season, I can think of no better way to brighten a chilly day than with a cookie with bright citrus flavor. Meyer lemons are thought to be a cross between regular lemons and mandarin oranges. They are a deeper shade of yellow, and have a sweeter, less tart flavor.
Shortbread is supposed to be crumbly, so don't overmix the dough. While traditionally baked in a wooden form with an impression of a thistle, it can be baked in a round or square cake pan and cut after baking, or rolled out and cut with cookie cutters prior to baking. It is baked at a low temperature for a long time, because overall browning is not desirable in shortbread.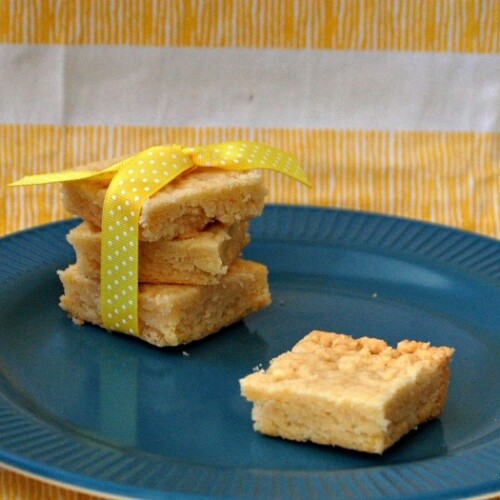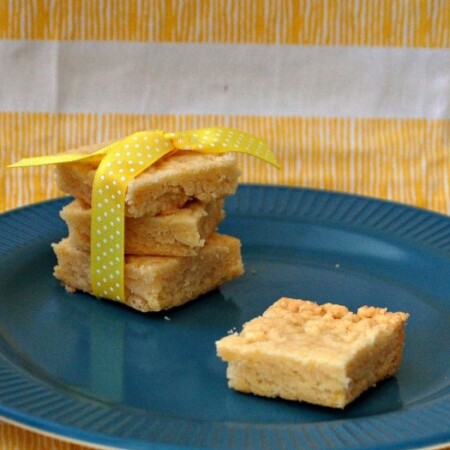 Meyer Lemon Shortbread Cookies - Guest Post from The Redhead Baker
Meyer Lemon Shortbread Cookies take a traditional shortbread and add the bright citrus flavor of Meyer lemons.
Ingredients
8

ounces

unsalted butter

softened

1

tsp

salt

¾

cup

5 ¼ ounces sugar

Zest of two Meyer lemons

2 ⅓

cups

10 ounces all-purpose flour
Instructions
Preheat the oven to 300 degrees. Grease an 8-inch square cake pan with butter and set aside.

In a medium-size mixing bowl, beat together the butter, salt, and Meyer lemon zest until well-mixed and the butter is lightened, about 3 minutes. Scrape down the sides of the bowl with a spatula.

Add the flour to the mixing bowl, and stir just until combined.

Scrape the dough into the prepared pan, and press into an even layer.

Bake the shortbread for 35 to 40 minutes, until the edge is just beginning to turn golden brown.

As soon as the pan is removed from the oven, loosen the edges of the shortbread from the pan with an offset spatula or paring knife. Wait for 5 minutes for the cookies to set.

Invert the pan onto a clean work surface. Using a pizza cutter, cut into 2-inch by 2-inch squares. Set cookies aside to cool completely.
Categories: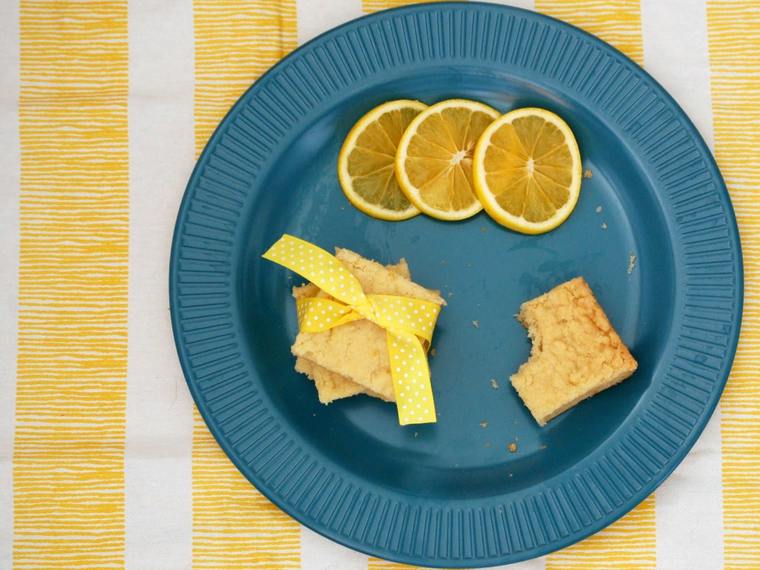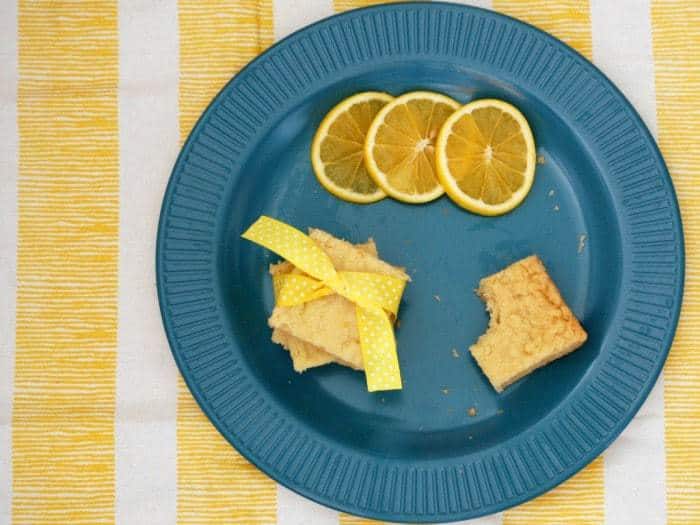 Thanks Coleen! Sounds and looks super-yummy!

Want to see lots more yummy food from me and my friends, and cute pictures of my kids?
Follow me!
Or have Cupcakes & Kale Chips delivered to our Inbox by entering your email in the box on the left sidebar.