This post may contain affiliate links. Read my disclosure policy.
I hope you are all enjoying time with your families and eating amazing food, but I wanted to take an opportunity to wish you all a Merry Christmas from Cupcakes & Kale Chips and Family.
Merry Christmas from Cupcakes & Kale Chips and Family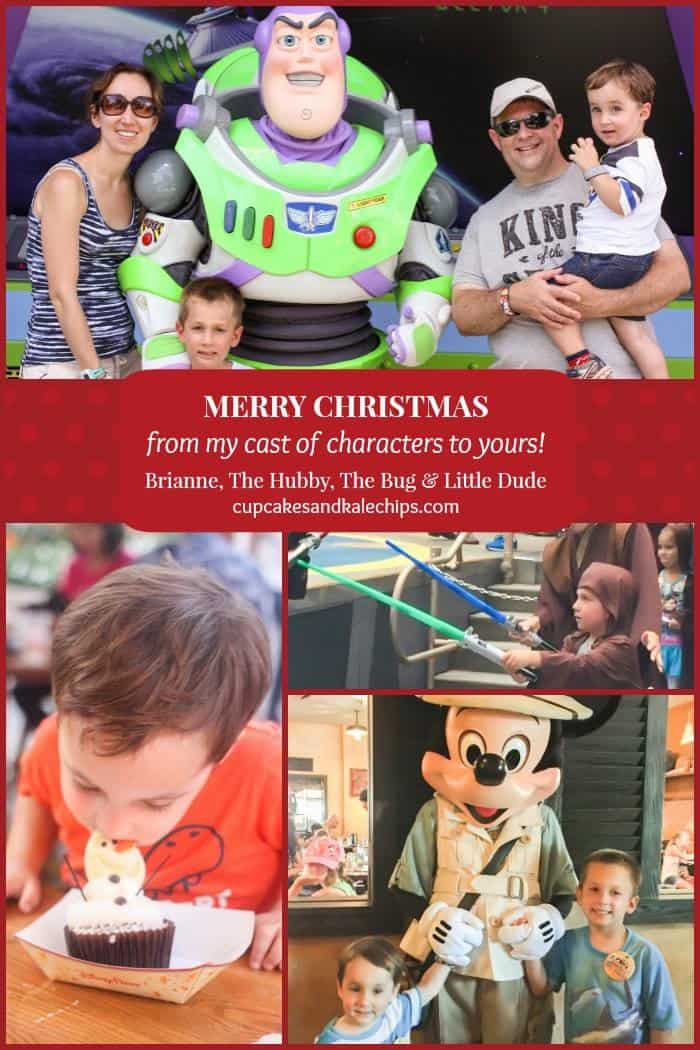 Thank you all so much for another wonderful year on Cupcakes & Kale Chips. I am truly living my dream. I get to cook and bake and create. I get to connect and share. I get to work from home (which if you know anything about the DC area, this us huge), which means I get to take my kids to and from preschool and the bus stop. I can be flexible with my schedule. And all of this is possible because of all of my wonderful readers. It has been a challenging year for me for many reasons. But the one thing that I can come back to, my one place where I can have some control even when things get a little nutty around me is this amazing space I have created. And I love sharing it with all of you – my food, my inspiration, my stories, all of it. And I love hearing from you too. If it weren't for you, I wouldn't be able to keep doing what I'm doing, so I am grateful everyday for you.
I hope you are having a wonderful holiday season with your family, friends, or anyone special in your life filled with fun and feasting. Merry Christmas!