This post may contain affiliate links. Read my disclosure policy.
OK, seriously, if this were actually my Back to School assignment, and I lost 5 points for every day it was late, like back in grade school, I would have a -2907895 by now. Give or take a few points. And that is just my engineering estimate (you can take the chemical engineer out of the factory, but you can take the chemical engineer out of the girl). But I thought I would give you a little glimpse into the last few months in the C&KC home so that you understand why the blog/Facebook/Twitter activity went a little like this…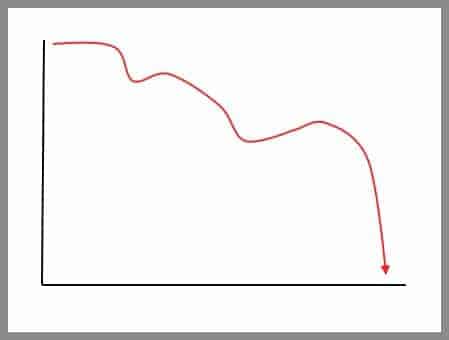 Summer started out as planned, with a week up at my parents' timeshare at Smuggler's Notch in Vermont.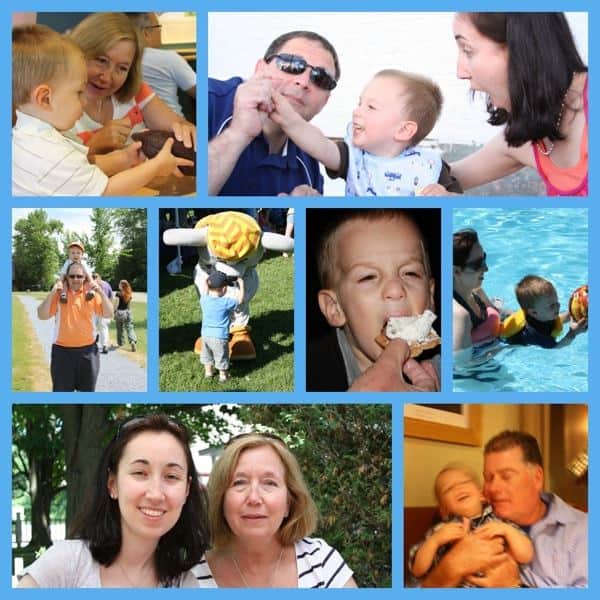 What we did not plan was downpours for the first four days of our six day trip. Four soaking wet days with a 2-year-old in a one-bedroom condo, no cell service, sketchy wi-fi, and most kid-friendly activities being outdoors. Fun times! Luckily I had my good friends Ben & Jerry to keep me company.

So to balance the rain, The Bug and I were looking forward to some sun & fun spending several days, including July 4th, at my mom's house at the Delaware beaches. Yeah, until he came down with Hand, Foot & Mouth disease. Grrreeeaatt! He had a fever and was contagious, but feels fine, so cannot understand why he can't go to grandma's play with friends, or do anything besides sit in our house. So we finally got down to mom's later in the week, stayed a few days, came home, stayed a few days, and went back to mom's before The Hubby and Nana picked us up for a week in Virginia Beach. So what did all of this back & forth really mean – well, some time at the pool and beach, and tons of packing, unpacking, and loads of laundry.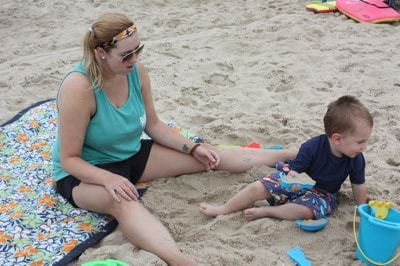 For the first time since we met, The Hubby and I actually went on a vacation where the weather was not horrendous – I gotta share these stories sometime. It was gorgeous during our week at Virginia Beach, and we got to spend lots of time on the beach and in the pool with The Bug. He even learned how to swim on his own (well, with the aid of a swim vest, but without the aid of one of us holding him).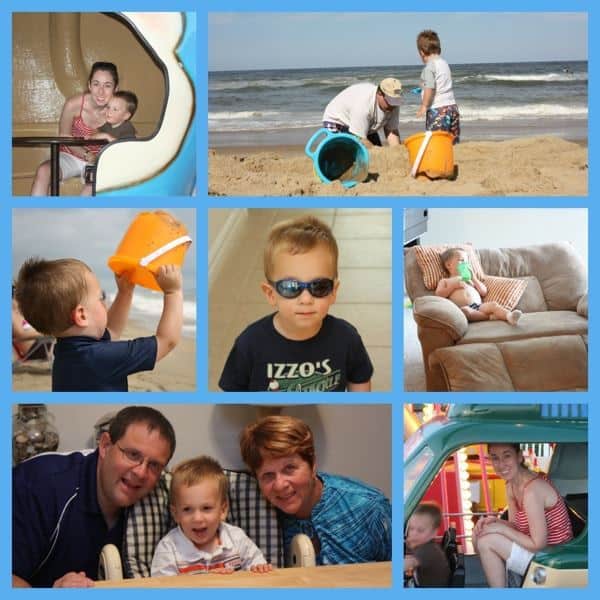 So, you would think after a beautiful vacation, I would be in a fabulous mood. But I was cranky, and my stomach was killing me. Well, the mamas out there know what that means. Yuppers, I found out I am pregnant! I had no idea, and hopefully next week, I will tell you the story of why I had no idea. I am not one of those people who should be on that TLC show "I Didn't Know I Was Pregnant" – I was only about 6 weeks when I found out.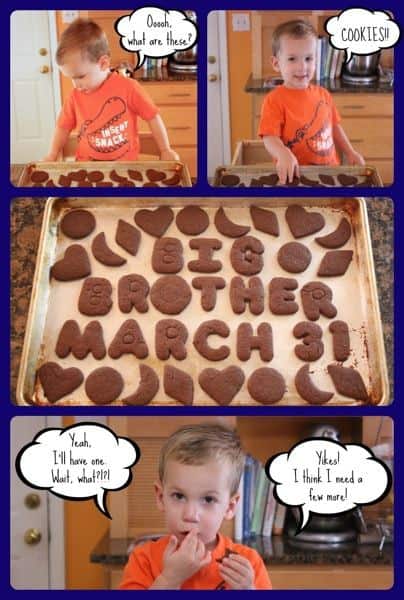 So other than a long weekend with The Hubby in Cape May to celebrate our anniversary…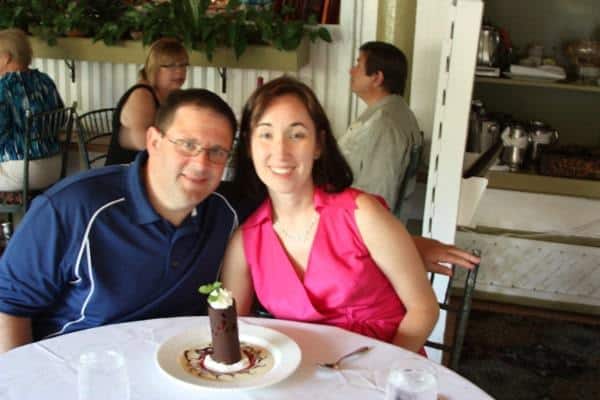 where I spent the entire time alternating between feeling a need to eat a hot dog or potato chips NOW and feeling absolutely disgusting, I pretty much spent the next few weeks months attempting to find some food that was remotely appealing, attempting to do more with The Bug than just stare at him from the couch, attempting to at least get some guest posts on the blog since creating and posting my own recipes was out of the questions, and attempting to stay awake while he napped to get something done. Clearly I was minimally successful. We did get in some apple and peach picking, minor league baseball, a trip to the Please Touch Museum in Philly, and he started pre-school. Oh, and the potty training. That was finally successful. Well, about as successful as you can expect from any 2 1/2 year old boy.

But other than that, all I will say is that I bought the DVD set of the entire six seasons of Dr. Quinn, Medicine Woman. Don't ask. So I kind of got into a rut, and had a hard time busting out, until I attended Online BlogCon, hosted by Dorothy of Crazy for Crust and Ashton of Something Swanky. I learned so much and got fired up again.
So here we go. It is time to get Cupcakes & Kale Chips up and running again. It may be a little different than what you have seen before, but I am hoping it is still fun, and you get some good food and ideas, and maybe have a forum to chit-chat a little, both here on the bog, and over on Twitter and Facebook, where I hope to get some weekly discussions going. So keep your eyes on the blog and all my social media accounts (Instagram, Pinterest…).
Oh, and Facebook decided that just because you Like a page, that you don't actually want to see what that page posts. So here is what I need you to do so that you can see all the new blog posts, discussions, and deliciousness I share – go to my page, hover your cursor over the "Like" button, and make sure you check to show me in your News Feed, and add me (and any other pages) to an Interest List.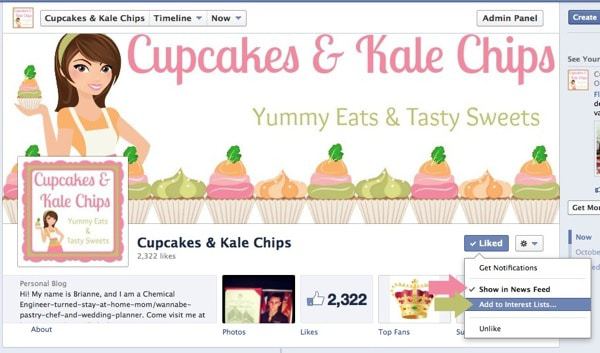 So excited to be back, and can't wait to share and chat some more!
First this I would like to know from you – what do you think of the new design? What else would you like to see (other than a recipe index – I know, I am working on that)?