This post may contain affiliate links. Read my disclosure policy.
What have you done for YOURSELF lately?!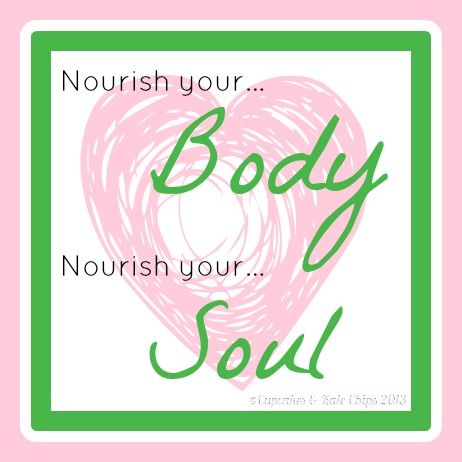 I've told you about my childhood friend Michelle, the health coach at Find Your Balance, her yummy recipes, and her New Mama Recharge program. It was this program that kicked me in the butt to start this blog last year. So I was totally flattered when she asked me to contribute an essay to the program this year. We just wrapped up, and it was a wonderful three weeks of thinking about and even trying to do some things to put myself first, which truly is something mamas have to do, because when we don't do it, it truly impacts not only our health and well-being, but every member of the household. I also got to chat with some other mamas of little ones – get advice from those who have more than one child, since I am just about to embark on that, and give some advice to those newest moms of the littlest ones who are working their way through their first adventure in motherhood. Keep an eye on Michelle's blog for this and other awesome program she offers through the year.
And Michelle was sweet enough to say it was cool for me to share it here with you here, too. I really wanted to because, while none of this is rocket science, all of us, myself included, need to be reminded occasionally. And because you may also remember that the blog sort of disappeared for awhile. You'll understand why, and how I was able to bring myself back…
I've gotta be honest with you, the moment I was inspired for what to write for the New Mama Recharge was the middle of a naptime battle with The Bug. Unfortunately this had been a common occurrence at that time. You see, we are both suffering from chronic conditions. Mine lasts approximately 9 months, and is commonly referred to as pregnancy. His can easily last from 1-2 years, and is called Terrible Twos and/or Threes. Throw in potty training, pinkeye, Hurricane Sandy, ear infection, Thanksgiving travel, and you have the perfect recipe for lots of yelling, power struggles, and tears, and not enough laughs and hugs. The nausea and exhaustion of the first trimester kept me from doing what I love – cooking and blogging.
The less I cooked, the worse I ate and felt. I became miserable and isolated. The more depressed I became, the worse I ate. Vicious cycle, and it became harder to kick myself in the butt and get out of it. But I soon realized that feeding my body and soul go hand in hand, and both are necessary for me to be a better mom, wife, friend, and PERSON. So here is what I am trying to do for me, and I thought I would share with you.
Nourish My Body:
Pack lunch – I used to bring lunch to work everyday, and now I am that mom breaking out the Tupperware in the food court. You have 100% control over what you and your little one are eating, and you can eat wherever, whenever. Which brings me to…
Don't get hungry – Some people are grazers while others prefer their three squares. Whatever works for you, just don't get super hungry. It's been said before, but you know it will only lead to finishing your kids' meals, pulling into the drive-thru, or ordering the Super-Ginormous Hot Fudge Sundae (not that I have ever done that). But if you do end up at McDonald's or Carvel…
Order the small – I am sure at some point we have all Super-Sized it – the Extra Value Meal, the aforementioned sundae, or just too large of a helping of your otherwise healthy dinner. If you are out, order the small and walk out. If you are home, portion out a reasonable serving, and put the rest away. If it requires you to go back out, or get something out of the fridge and reheat it, you are less likely to unless your body really, truly needs it. And about those healthy dinners…
Have your go-to's – These are meals that you always have ingredients for in your pantry and don't require you to look at a recipe. Preferably they can be thrown together in less than 30 minutes when you and/or the kids are frantic and starving.
Nourish Your Soul:
Find a passion – Whether you spend 1 hour a week or 4 hours a day, find something that is just yours. It'll fulfill you, and provide you with experiences, knowledge, or just random stuff to chat about. Speaking of chatting…
Read an article – or a blog, or something to talk about with your partner besides work or kids. And if you really want that partner to take notice…
Put on earrings – Or lipstick. Or killer heels. Find one super-quick thing that you don't do everyday that makes you feel pretty – and DO IT EVERYDAY! You'll feel awesome, and that will show. If your significant other doesn't notice, and you need to vent…
Make time for your friends – Whether once a week, or a couple times a year, spend kid-free time with the people who don't care if you fall off the earth into the black hole of mommyhood, and then just pick up right where you left off. You'll feel like a new person! No, that isn't just because of the cocktails ☺
What do you do to nourish your body and soul?