This post may contain affiliate links. Read my disclosure policy.
Every week, it seems like one of those eCard/Meme things goes viral around Facebook. Right now it is the one about the end of Twinkies confirming the Mayan suspicions about the end of the world, and another about seeing all of these moms on Pinterest making cutesy foods and crafts, when most of we moms of little ones are lucky we survived the day.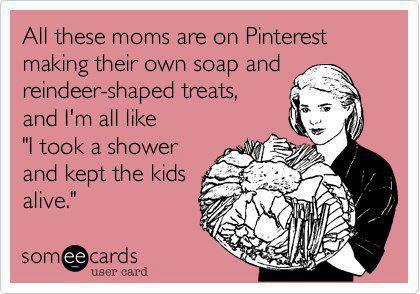 Not being much of a Twinkie eater, I am relating more to this one. This pressure to not only meet your kids' basic needs for survival, but to go above and beyond certainly piques in November and December. As a mom, you must also travel cross-country to visit all corners of the family or have them all ransacking your house, be Santa, visit Santa, make cookies for Santa and the holiday cookie exchange and the class party (but no peanuts or tree nuts, please), find gifts for the teachers and relatives and husbands (if you remember), put several multi-course meal holiday meals on the table, in addition to a remotely healthy and satisfying meal every other night of the week, and all this while looking fabulous in festive, sparkly clothes, hair and nails neatly done, because you just never know when someone will be snapping a picture, and you'll be captured forever looking like this…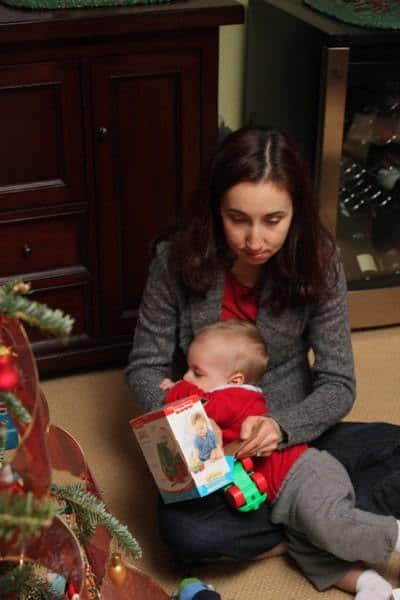 And in the process, we don't always take care of ourselves. Too many cookies, too little exercise, too much shopping, too little sleep, too much yelling, too little hugging. We all know we shouldn't do this. It makes us feel bad, physically, mentally, and emotionally, and because we aren't treating ourselves well, we aren't the moms we want to and need to be. We should get sleep, eat well, and enjoy time with our kids. And instead of worrying about creating moments and capturing them to show everyone on Facebook, we should just let these moments of joy happen, and savor them.
There are plenty of articles and books and blog posts out there about how to stay sane during the holidays. I say, do your best to manage the insanity. Then, come January, take just a little bit of time for yourself. My friend, Michelle, is a Certified Health Coach over at Find Your Balance, and the mom of an adorable little guy. She is running her New Mama Recharge, a three week program where you reconnect with yourself through short daily emails with essays, recipes, and other inspirations, a Facebook group that provides a 24/7 place to get coaching and support, and to talk about you, not your kids and what you found in their bedroom/diaper/nose/etc.
The commitment is minimal – the emails are short, the Facebook chit-chat is on your time, and the cost is what you can afford (recommended $25). But the benefits can by immeasurable. It was actually because of last year's New Mama Recharge that I gave myself the kick in the butt (with the help of some other rockin' mamas) to start Cupcakes & Kale Chips. So if you like my blog, you can thanks Michelle and the New Mama Recharge.
This year, I am so honored that Michelle asked me to contribute an essay to the program. So if you participate, you'll get to hear some more of my thoughts on how to be a mom while still being more than a mom – while still being YOU. And I am so excited to again join the conversation on Facebook!
Come join Michelle and I, along with some other fabulous contributors, and other moms of little ones, just like you. Then hopefully by then end of January 2013, you'll be feeling like I was by the end of January 2012…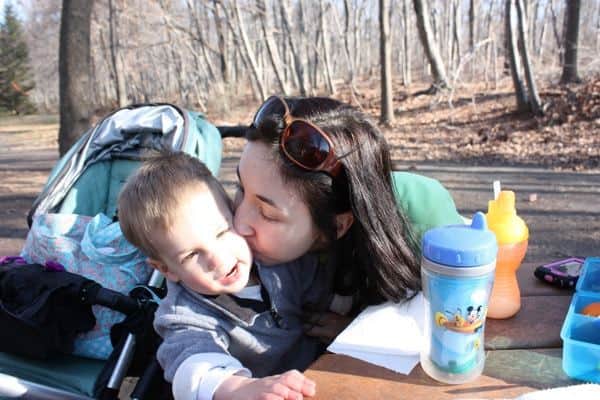 Are you interested?! I hope so. If you are, head on over to Find Your Balance to sign up, and drop by Michelle's Facebook page, and tell her I sent you.