This post may contain affiliate links. Read my disclosure policy.
a.k.a. Why I eat lots of salad and workout a lot during the week…
Throughout my whole life, my mom and I were likethis. We did EVERYTHING together. And yes, "likethis" and "EVERYTHING" deserve the visual emphasis. So needless to say, even though I was thrilled about beginning married life with my wonderful new hubby, I was pretty sad that she moved over 3 hours away while I was on my honeymoon! I actually moved back home after college, and lived with her, my stepfather (who I affectionately refer to as "My Larry", and my sister (who The Bug affectionately refers to as "Ham-Ham", a.k.a. Aunt Sam) until my wedding day. I miss her (and all of them) everyday, and especially since The Bug was born. So after a lifetime in Central New Jersey, they now live just outside of Rehoboth Beach, Delaware, and not too far from some other cool shore towns, like Lewes, Bethany Beach, and Dewey Beach, Delaware, and Fenwick Island and Ocean City, Maryland.
The best thing about them living there is that it is like going on vacation every time we visit. We go to the beach and boardwalk in the summer, check out lots of live music at the clubs and bars, shop, watch fireworks and parades, go to local events like tree lightings and Polar Bear Plunges, and try out lots of great restaurants. And The Hubby and I get to go on some dates, since we have some ready and willing babysitters available. And we are away from home, and the projects and chores staring at us, keeping us from relaxing like we probably need to.
The worst thing about them living there is that it is like going on vacation every time we visit. We eat lots of beach and boardwalk food like ice cream and french fries, enjoy some drinks at the local clubs and bars, eat ice cream while watching fireworks and parades, go to local events like the Chocolate Festival and Punkin' Chunkin', and try out lots of great restaurants. And don't exercise as much as at home, except for maybe a dip in the pool or a walk on the beach or boardwalk.
This is a ton of fun and good for our mental well-being, though perhaps not so good for our health and waistline. This weekend was no exception. The Bug and I came down for a visit, and while the Hubby went to work, did chores around the house, feasted on meat and political discussions with his best friend, and went fishing, we opted for a different kind of fun, mostly centered around food.
When we arrived on Thursday, we went out for Mexican food at La Tonalteca. This wasn't too bad, since The Bug ate a third of what was on my plate. If you saw the video I posted, you saw that he loves Mexican. Oh, and I found a great trick to keep yourself from eating too many tortilla chips – bring a toddler who you don't want to stuff himself on chips before the "real food" comes. My mom and I both found that our hands went into the chip basket less, because if The Bug saw us eating them, he wouldn't have stopped.
Friday morning, after a quick stop to buy some new clothes for The Bug, he, Mom, Ham-Ham and I headed into Rehoboth Beach to buy our tickets for the Chocolate Festival. Now we could have picked them up at the Rehoboth Beach Main Street office, one of the clothing stores, or The Boardwalk Plaza Hotel. But we decided to go to Cake Break. Just to get the tickets.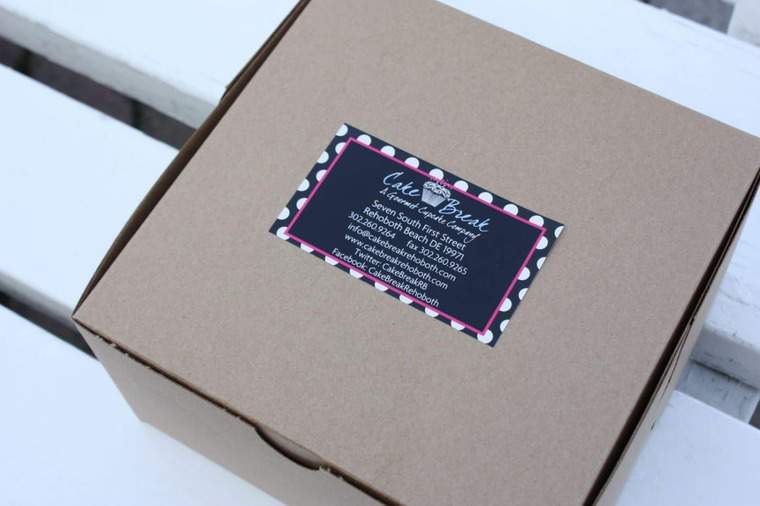 Right….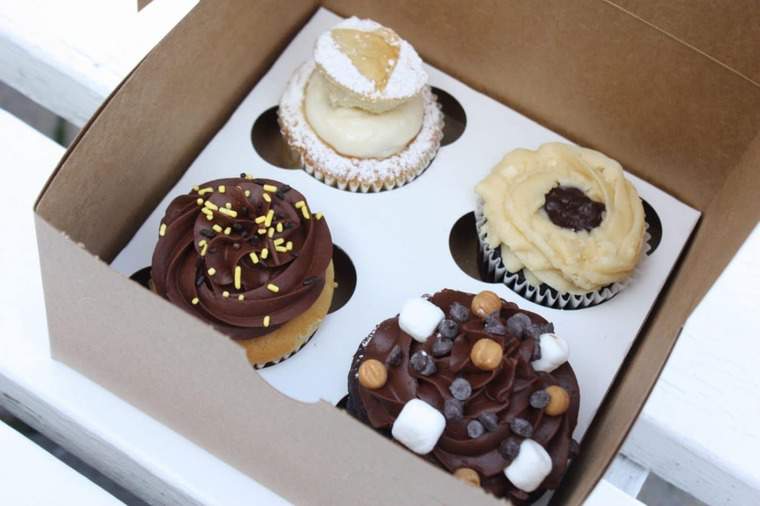 The owners were so nice, and the cupcakes looked so delectable that we could not pass them up. Cake Break is also a great, family friendly place. They have decorate-your-own cupcakes for the little ones, coffee and pastries for the moms and dads and grandmas and grandpas, and also cater to those with allergies, offering up gluten-free cupcakes and running an entirely nut-free shop.
The Bug was not too happy when we told him that he had to wait until later to eat his cupcake.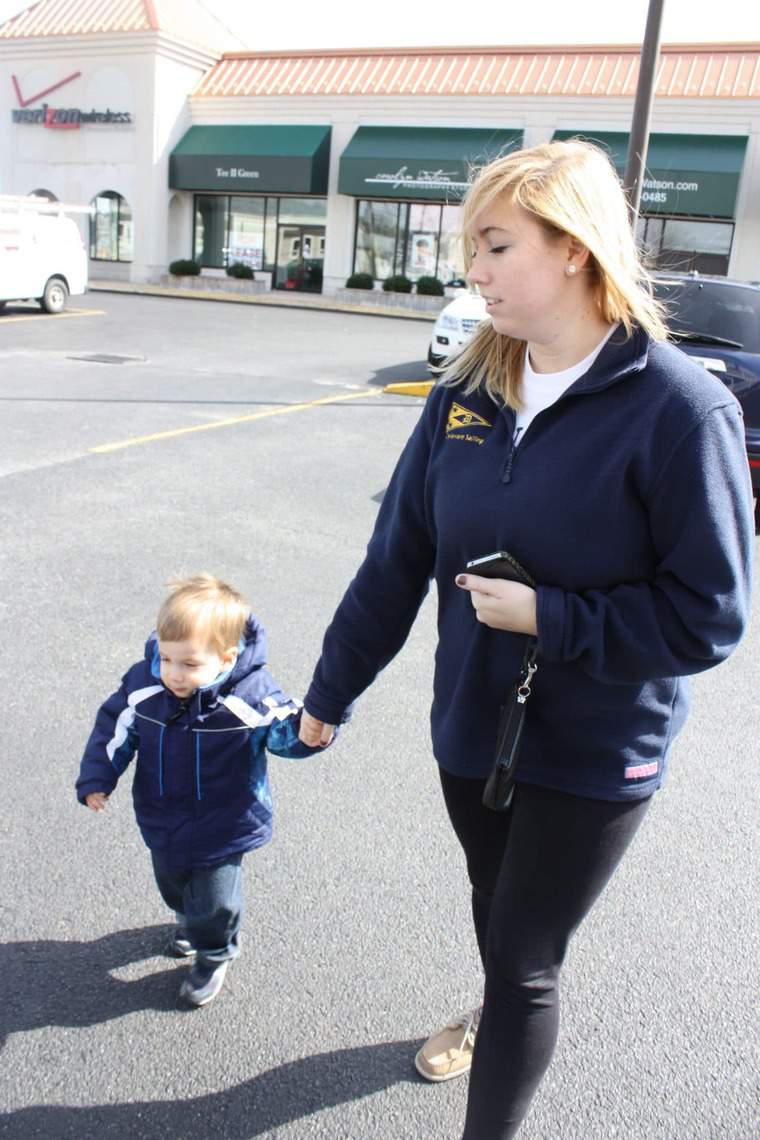 So then it was lunchtime, and we headed back out towards Rt. 1 to The Point.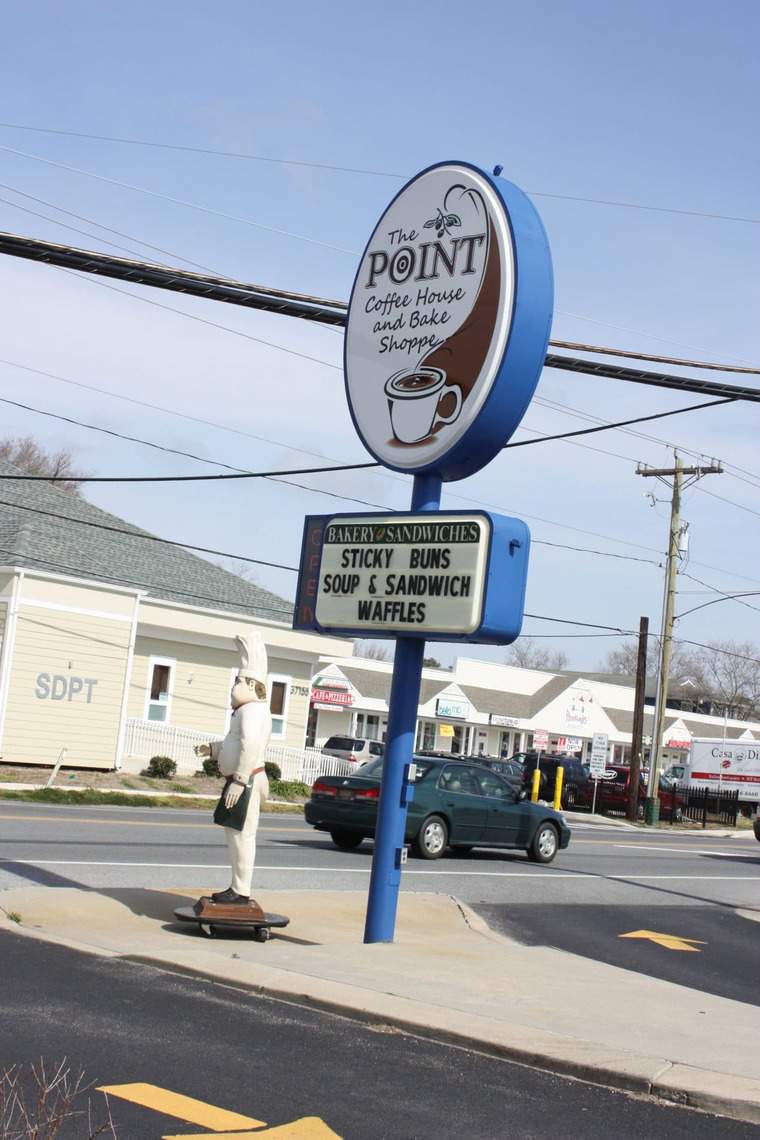 Obviously the best way to placate a toddler who was denied a cupcake is to take him to a place where you are greeted by this display case,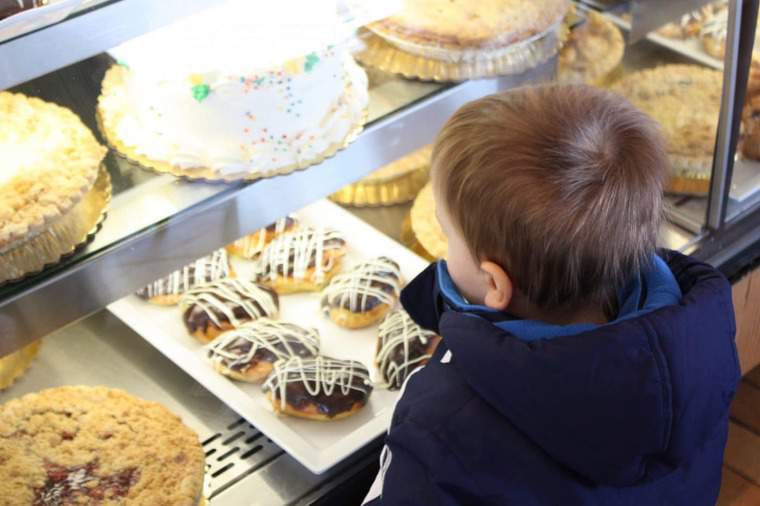 and then make him eat this…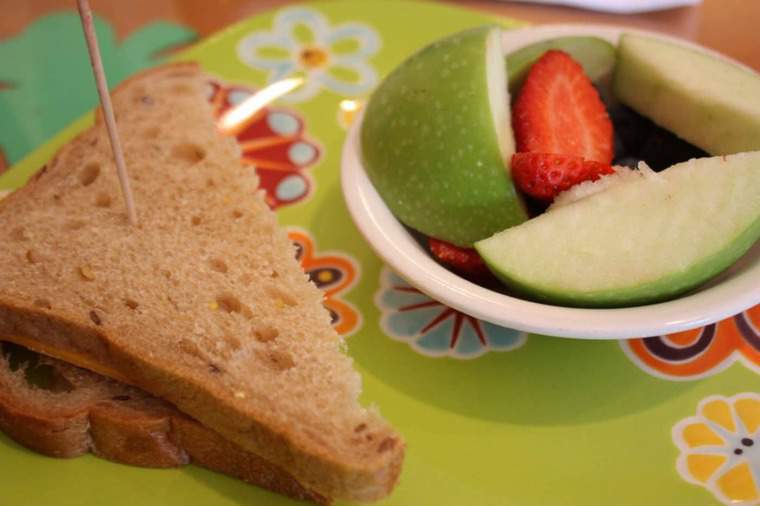 The Point is owned and operated by the same folks as The Boardwalk Plaza Hotel and Victoria's Restaurant (where they do an extensive and delicious Sunday brunch, I might add). It is an awesome little cafe and pastry shop with amazing baked goods,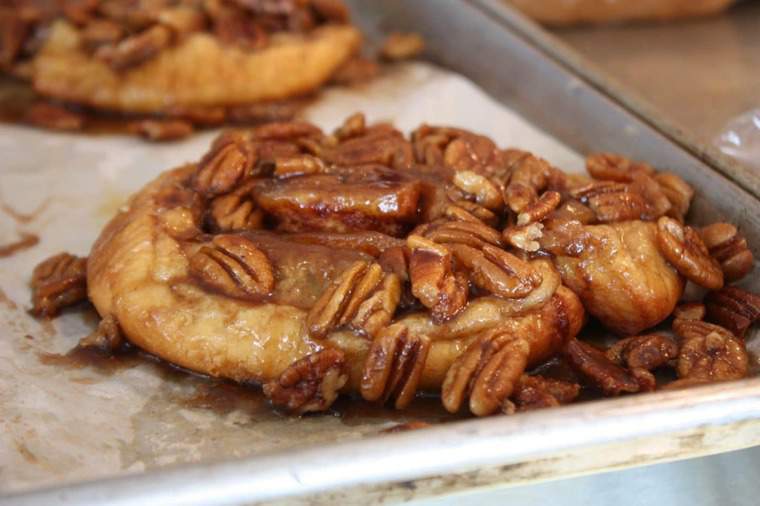 tasty, yummy sandwiches, salads made with fresh, often local and organic ingredients,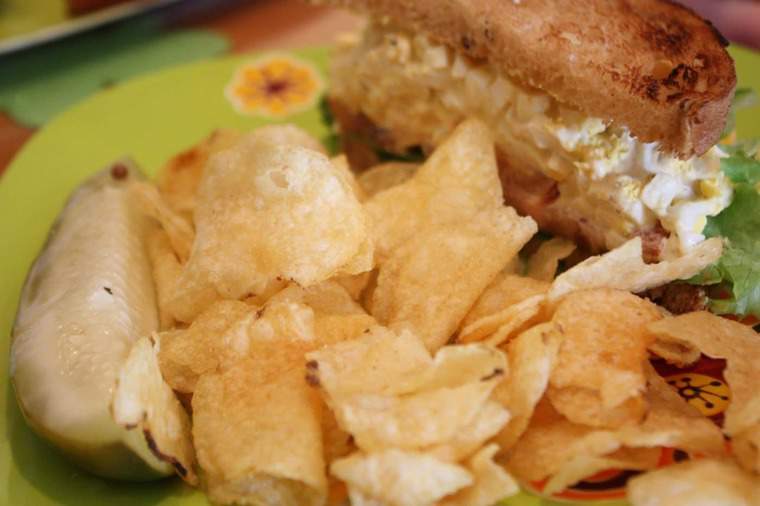 delicious soups, made fresh daily,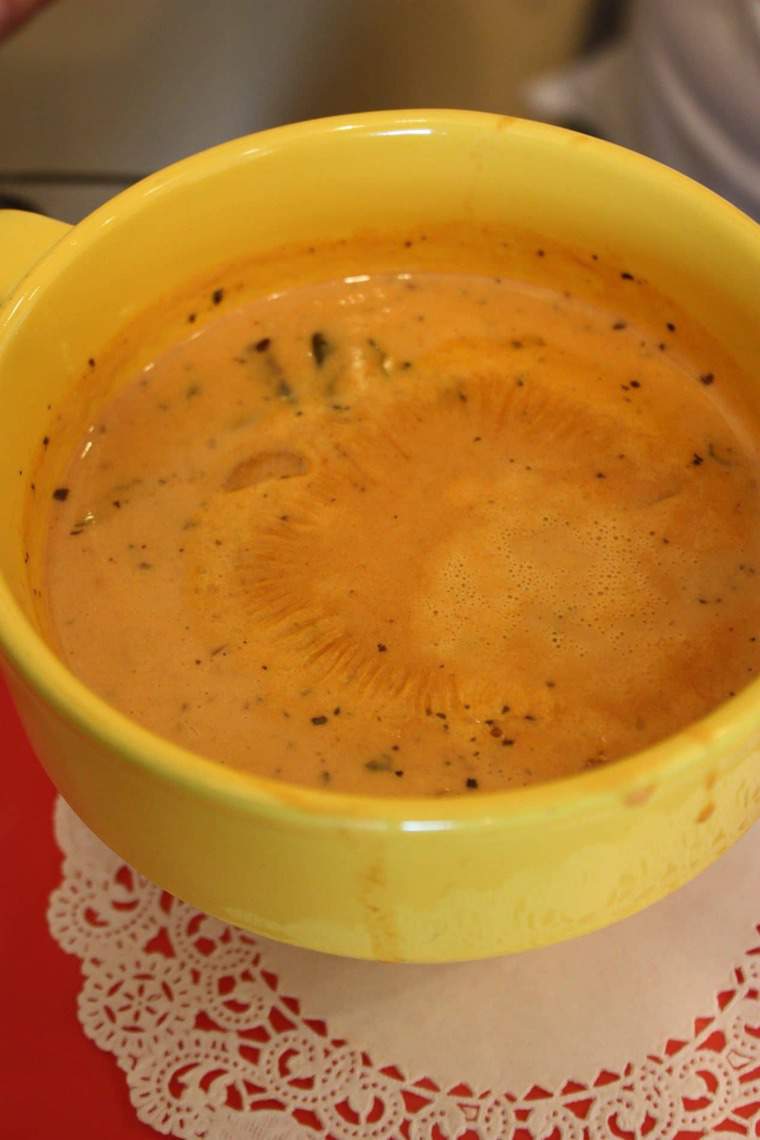 and lots of great coffees and coffee drinks,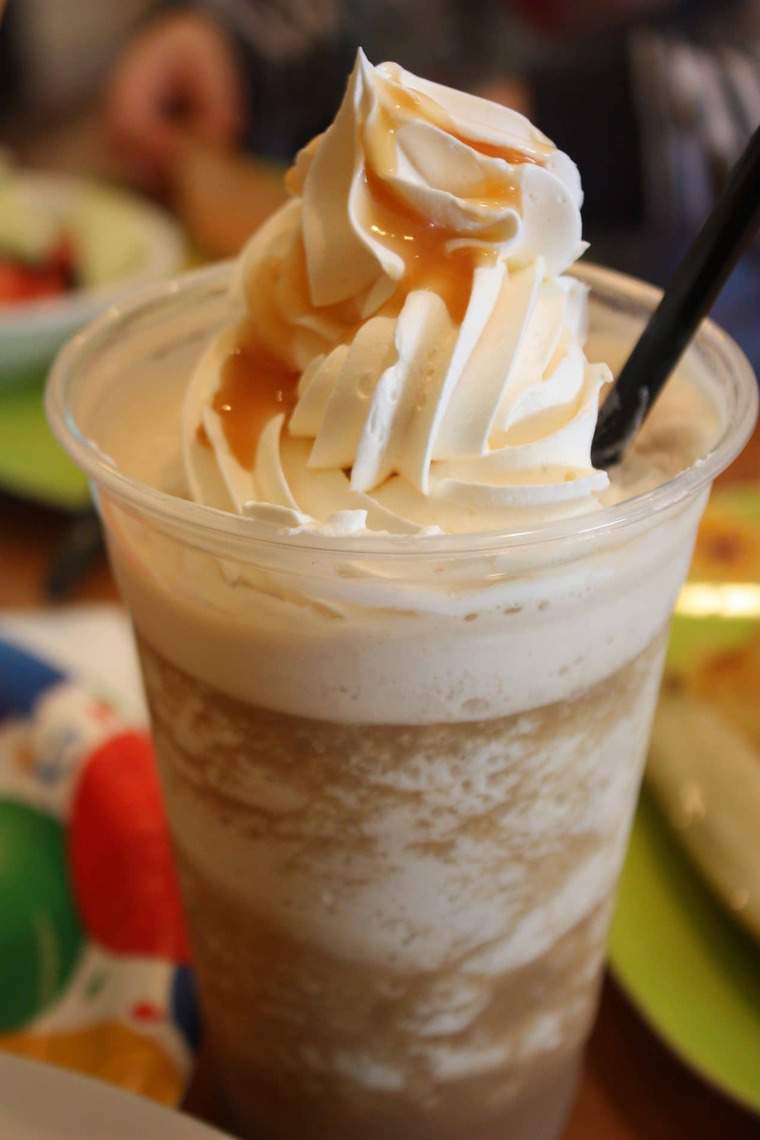 and the most amazingly friendly manager, Tom, who greets regular by name (and often with their "usual"), and makes non-regulars feel like they are visiting him in his own home, so that they want to come back again and again.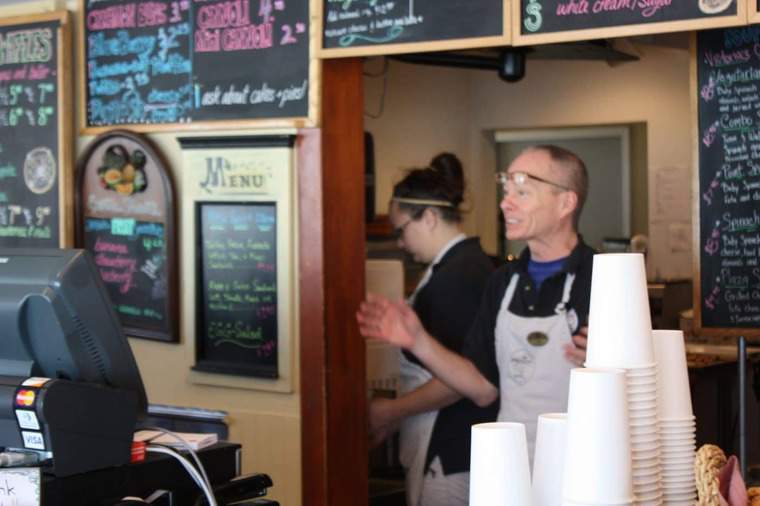 I imagine that this is what Starbucks was before there were 9,089,57,892,678,123,904 locations. And I should add that their Espresso Chocolate Torte won the Grand Prize at the Chocolate Festival last year.
So I was just going to have a nice, light (and might I add, very tasty) salad for lunch.
But then I looked towards the pastry cake, and it was like a magnetic field drawing me in…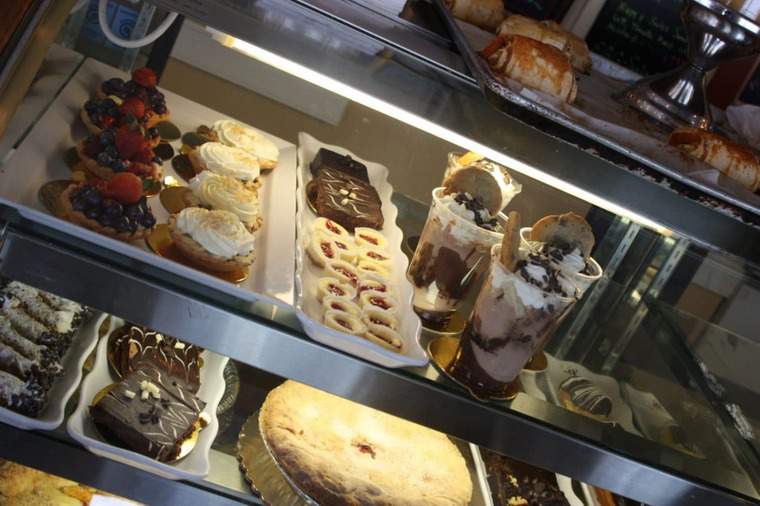 closer…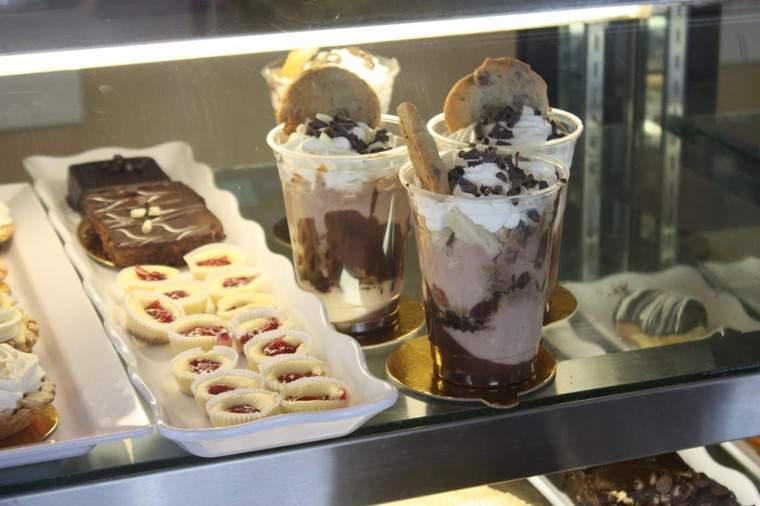 Umm, just a salad?! Sure…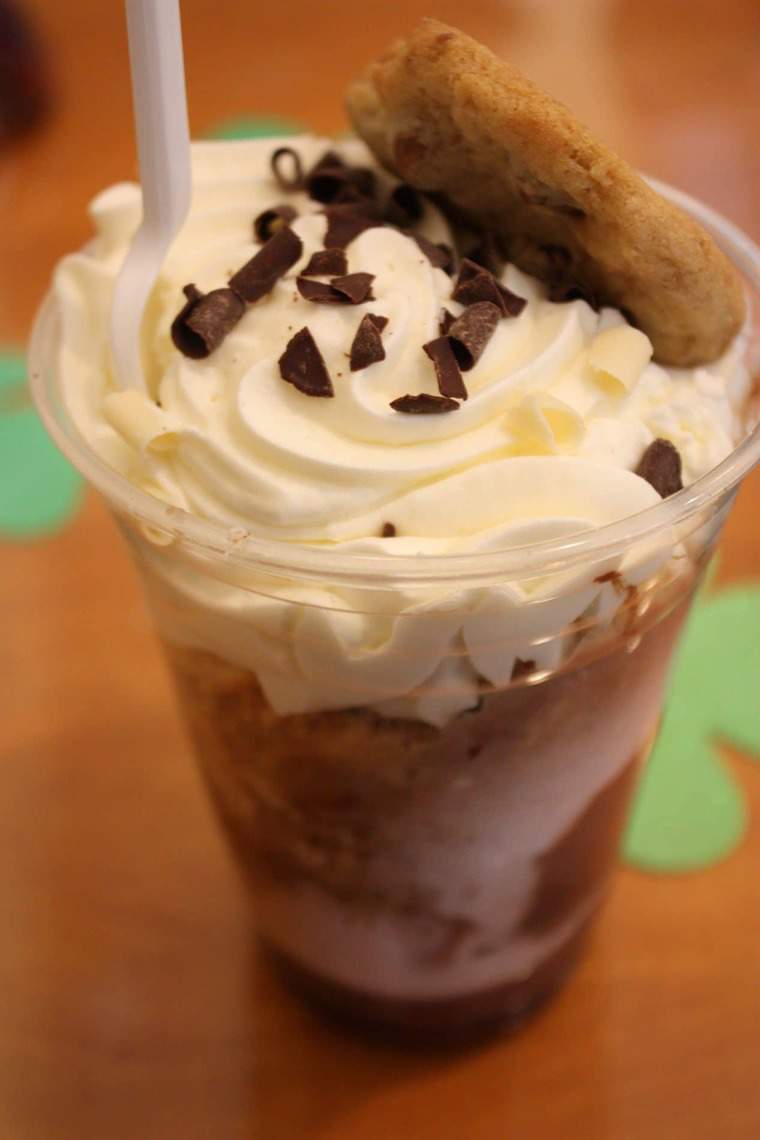 But I did share.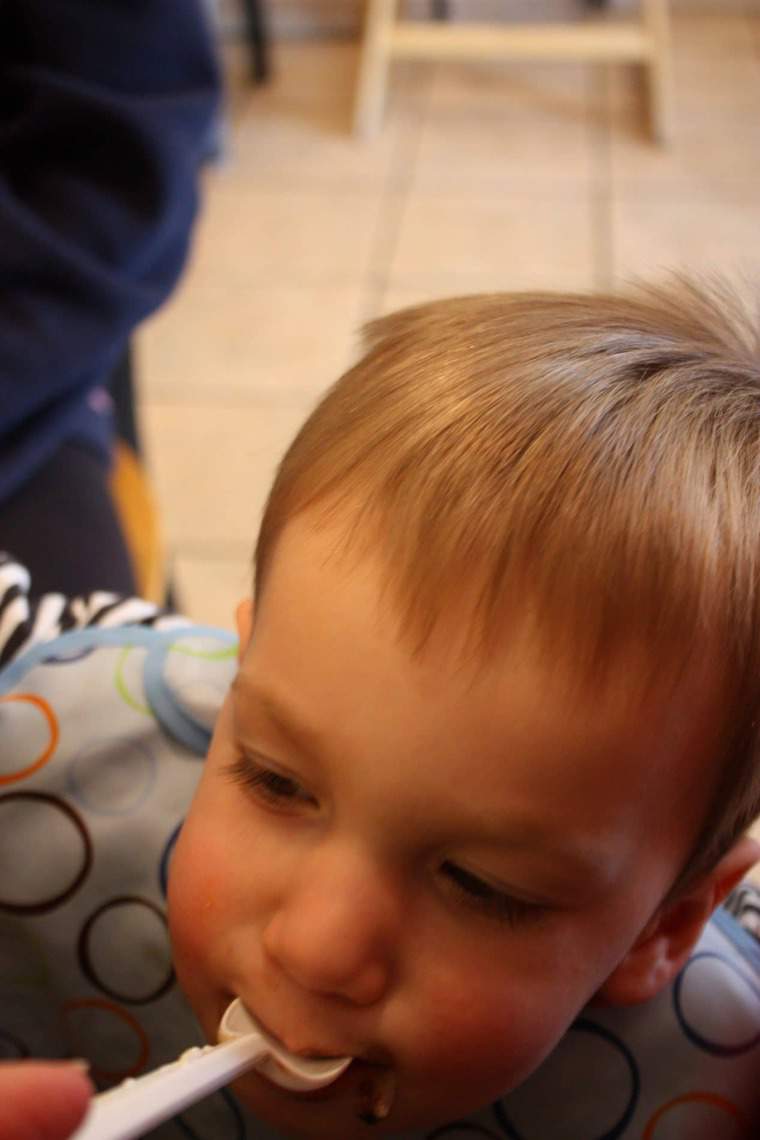 So later that evening, I made a nice, healthy dinner full of veggies, which was so good that I will definitely be posting it later this week.
And then topped it off with cupcakes…
The Bug approved!
Unlike my son, I savored my rich, sweet, but not too sweet Rocky Road cupcake, because two insanely chocolatey desserts in one day is perfectly acceptable…
Especially the day before you are going here:
Now it was Saturday morning, and time to head to the Chocolate Festival. So here is the fabulous thing about the Chocolate Festival. Lots of restaurants, bakeries, professional chefs, and amateurs enter their best chocolate creations, and for a $2 entry fee (which includes on tasting), and $0.50 for each additional tasting, you can try all of these goodies. And Mom and I did. For a grand total of $14, we split all of our tastings, so got to try around 20 different, amazing chocolate treats. Silly Mom gave up candy for Lent, though, so I can't tell you about any of the candy entries, and neither of us are big cheesecake fans, so we passed on those. But when it came to cakes and brownies and cookies, well we were all over that!
So are you tempted by this photo?!?!
Then you have to click here to see all of the chocolate awesomeness we experienced! I am still not a WordPress expert, and can't figure out how to put a slideshow and still photos in the same post without the still photos ending up in the slideshow. Sorry!
I also had the pleasure of meeting Dru Tevis, the pastry chef at Hobos and Cloud 9, two places I actually haven't been yet, but will definitely be adding to my list for future visits. He will also be having a stand at the Rehoboth Beach Farmers' Market, which starts up Tuesday, May 1st.
As you can see from the picture, his confections had beautifully, perfectly imperfect layers of moist cake and cream and custard and ganache. And Mom and I can attest that the banana cake and Nutella cookies were fabulous!
His entries from Cloud 9 also won a couple of ribbons in the Brownie and Cake Categories.
Many of the other local restaurants and bakeries were in on the action, too, producing some more beautiful and equally tasty treats to enter in the contest, display, and sell.
The Point entered their Palm Beach Silk Cake, a flourless chocolate cake with raspberry-Chambord compote.
Stingrays had a unique display of chocolate "sushi."
Cake Break brought the uber-trendy and delicious cake pops and these adorable mini cupcakes.
Cake Bar had some beautiful display cakes, and had a couple of winning entries.
Sugar Bakers also displayed their cakes, and they won the Grand Prize in Cakes.
Touch of Italy also had some award winners, and I can tell you the Nutella brownies were as good as you would expect Nutella brownies to be.
Gelato Gal scooped a couple of their most chocolaty flavors of creamy gelato.
If you read my first post, you know I am all about balance. So to balance all of the sugar and chocolate, what better than Bethany Blues BBQ in Lewes for:
The Bug clearly approves!
And just to show you that we didn't just stuff our faces all weekend, we did go to the park…
and played…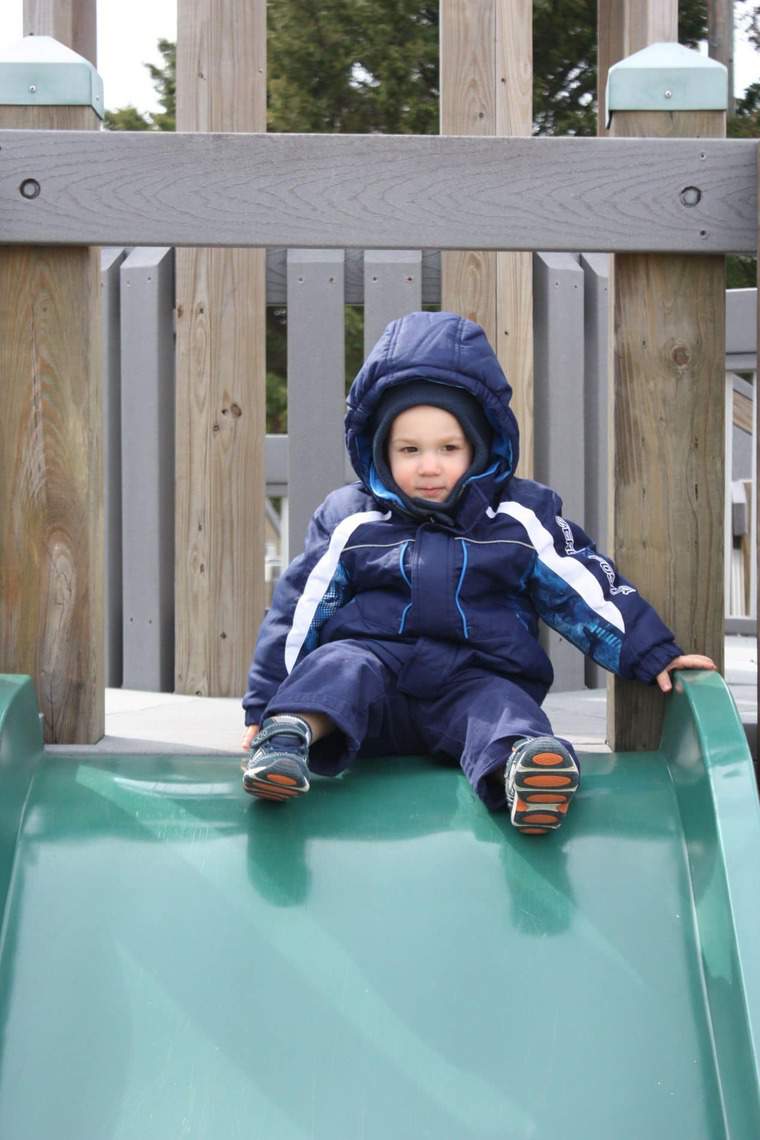 for about 20 minutes…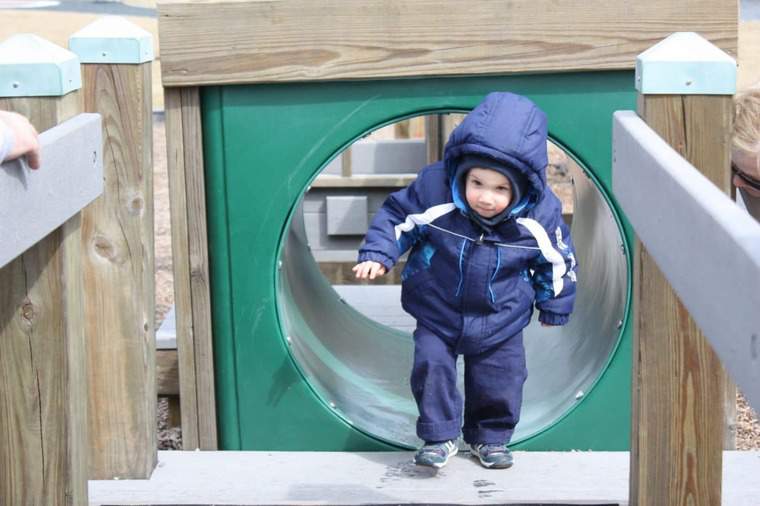 before lunch!!
If you have made it this far, either you are pictured in one of these photos, are very bored, or you love sweets just as much as I do. I hope you enjoyed this deviation from your not-so-regularly scheduled recipe posts to read about my tasty weekend. If you are in the area, check out some of these places or events. In the interest in some more balance, coming up this week will be a vegetarian eggplant recipe, a spaghetti squash tutorial, and maybe a smoothie or two. And "Muff-cakes." You know, BALANCE! Now back to the gym…
Do you love chocolate? What are some of your favorite sweet treats? Help inspire some future blog posts, and hopefully and entry for me into next year's competition.