KitchenAid Stand Mixer Giveaway
Disclosure: This post may contain affiliate links. Cupcakes & Kale Chips is a participant in the Amazon Services LLC Associates Program, an affiliate advertising program designed to provide a means for us to earn fees by linking to Amazon.com and affiliated sites.
I know, I know, it's only July, but before you know it, you'll be mixing up apple muffins, Halloween cupcakes, pumpkin pies, and Christmas cookies. In order to help you be prepared for some heavy duty baking, my friends and I are giving you the chance to win a 5 Quart KitchenAid Stand Mixer Giveaway!
5 Quart KitchenAid Stand Mixer Giveaway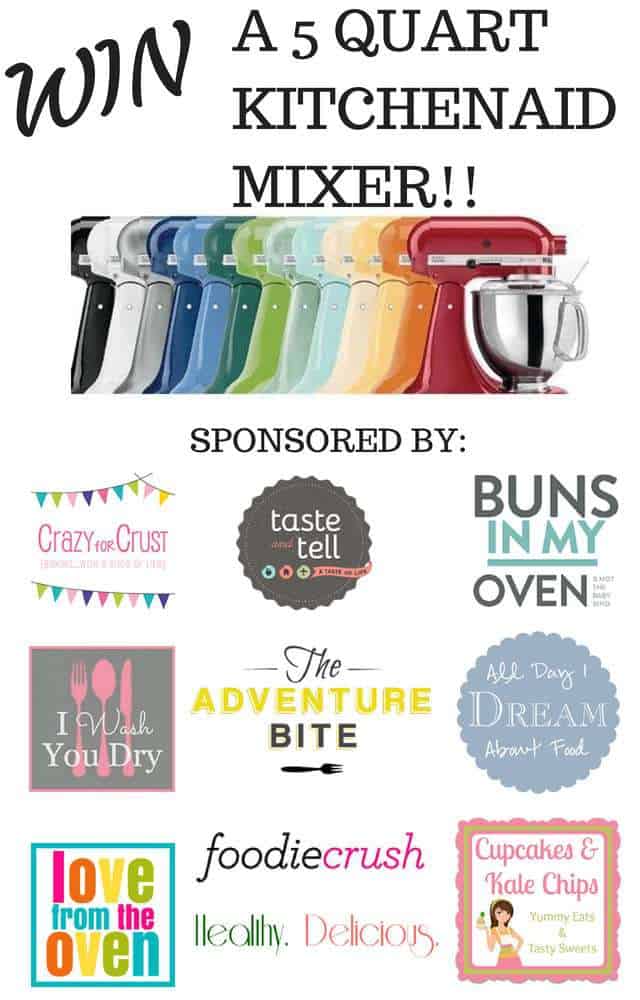 I am so excited to be joining up with this amazing group of ladies to give one of our readers the chance to win what I am sure is one of the most used appliances or gadgets in all of our kitchens – a KitchenAid Stand Mixer! Open to U.S. residents 18 and over, and you have till 11:59 pm on Sunday, August 3rd to enter!
GOOD LUCK!