This post may contain affiliate links. Read my disclosure policy.
Heart-healthy recipes don't have to be bland or boring. You can enjoy delicious dishes that are packed with wholesome ingredients that will keep your heart strong, your tastebuds happy, and your tummy satisfied. From breakfast to lunch, dinner to dessert, and even some snacks in between, these 25 heart healthy meals are good and good-for-you!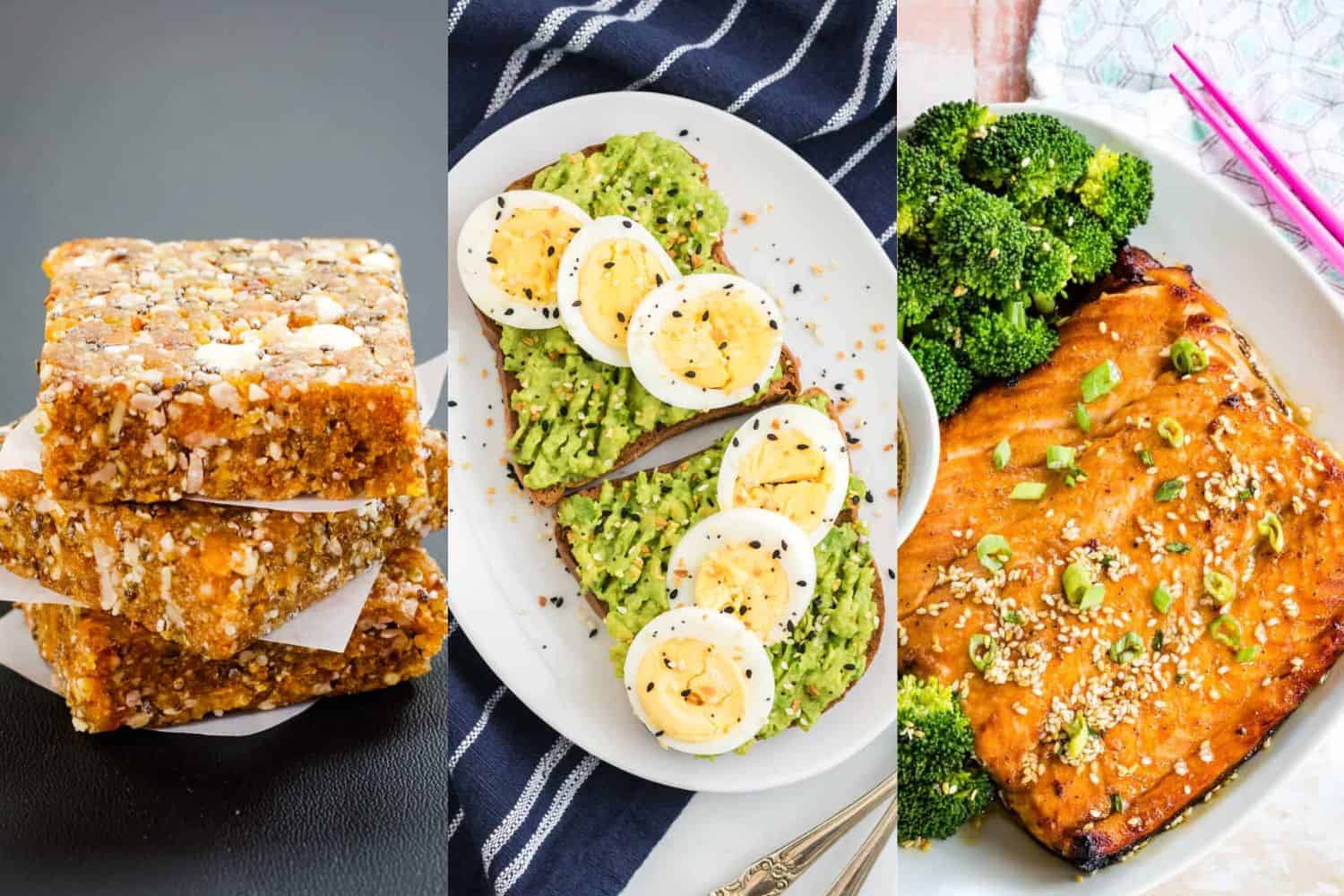 Disclosure: This was a sponsored post written by me on behalf of The Heart Truth® several years back. All opinions are 100% mine.
Every February during American Heart Month, I am reminded of the importance of cardiac health, but honestly, it is something on my mind on a daily basis. That is why I partnered with the National Heart, Lung, and Blood Institute's (NHLBI) The Heart Truth program to help raise awareness of the prevalence of heart disease amongst women. We're also sharing what you can do to reduce your risk factors for heart disease.
I will share my personal story and advice from the heart, along with some recipe ideas for a heart-healthy diet.
Heart Healthy is Important for Everyone
I remember that morning at work. I was away from my desk and cell phone for a while. When I saw multiple missed calls and a voicemail from my dad's wife, I knew something was wrong. My dad had a heart attack. He nearly died. He was 49.
That was 2004, and luckily he is still with us today. But shortly after his heart attack, I had another shock. When updating my family history with my doctor, she recommended I have my cholesterol checked.
The results came back and it was over 250. I was 25 years old, ate a fairly healthy diet, and worked out regularly. Truly, I did not look like someone who would have one of the risk factors for heart disease.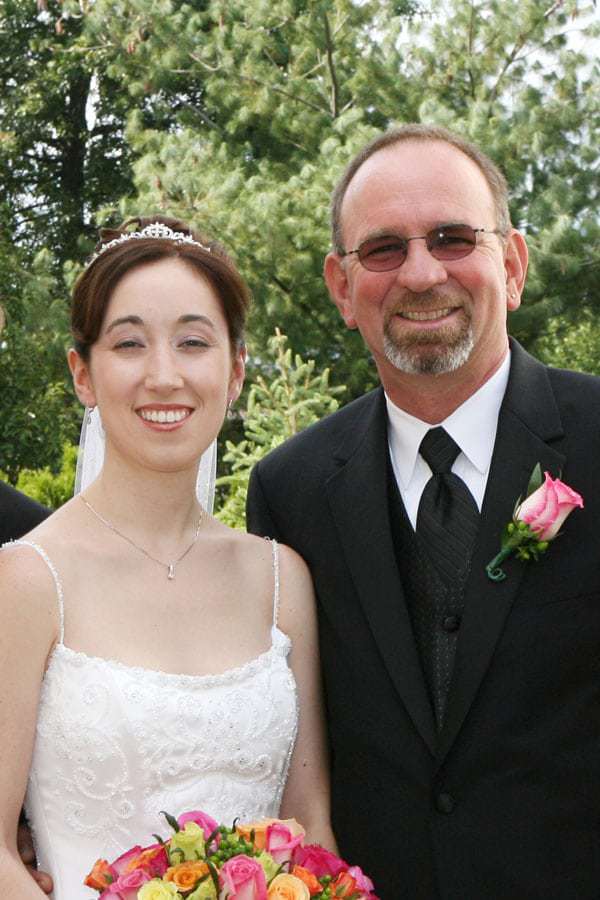 I blamed it on the fact that I had just spent two months in Europe for work, and definitely enjoyed my share of pastries and gelato and other indulgences. While there, I was not working out as much as I usually had, and had gained a few pounds.
So I cleaned up my diet, started getting more physical activity again, lost weight, and two months later, my cholesterol had not changed. So yes, other than while pregnant and nursing, I have been on cholesterol medication since I was in my mid-twenties.
Heart Disease Prevention
Genetics may not be on my side, but there are things I can do to control my other risk factors. And since this disease, and especially awareness of risk factors and steps to lead a heart-healthy life, is near and dear to MY heart (literally and figuratively), I want to share it with you. Especially since heart disease is the #1 killer of women in the United States.
Obviously, like many others, I have no control over my family history. But there are things that we can all do to reduce our risk and improve our cadiovascular health:
Live an active lifestyle to keep blood pressure and weight under control and reduce the risk of developing diabetes.
Don't smoke.
Keep alcohol consumption in moderation.
Control stress and anxiety.
Eat a heart-healthy diet.
Know your risk factors, talk to your doctor, and take action to protect your heart health and inspire others to take action.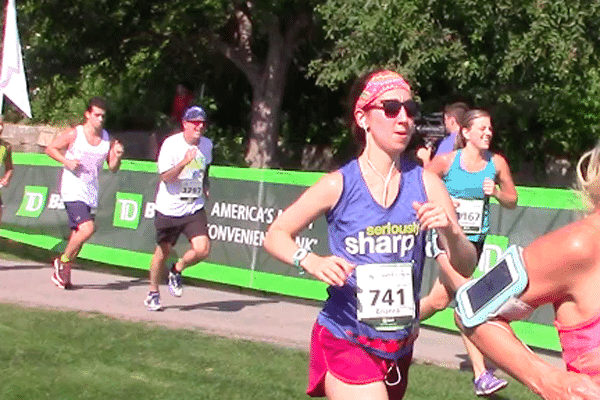 What is a heart-healthy diet?
Eat more fruits and vegetables – besides being low in calories, produce provides an abundance of vitamins and minerals, many of which are known to protect the heart. These can be fresh, frozen, or canned, but watch the sodium levels in vegetables from a can and added sugar in packaged fruit.
Increase fiber intake from whole grains – fiber regulates blood pressure, can lower "bad" cholesterol, fills you up, and helps move fats through your system. So be sure most of your grains are fiber-rich whole grains like oatmeal, brown rice, quinoa, and whole-wheat bread (if you are not gluten free. If you are, choose whole grain gluten free bread).
Be smart about fats – eliminate trans fats, reduce saturated fats, and focus on monounsaturated and polyunsaturated fats from plant sources like olive oil, nuts and nut butter, seeds, and avocados. Also try to eat more source sof omega-3 fatty acids, like salmon, flaxseeds, and walnuts.
Choose good protein sources – fish and poultry are your best options for animal proteins, but if you choose other meats, be sure to choose lean cuts to avoid adding extra saturated fat to your diet. Legumes like beans, peas, and lentils as well as eggs are other good choices for protein.
Dairy is good in moderation – the calcium in dairy products is good for your heart, but you'll want to limit intake of full-fat dairy which can be high in saturated fat, or choose non-fat or lowfat options.
Reduce sodium – watch the salt you add, but especially the sodium levels in packaged and process foods. Instead, add flavor with herbs, spices, vinegar, and citrus.
Watch your portion sizes – remember, all things in moderation!
25 Heart Healthy Meals, Snacks, and Desserts
Enjoying wholesome and nutritious meals that are good for your cardiovascular system shouldn't be hard or bland or boring. In fact, some of the most flavorful ingredients are the best for your heart health, and you'll find many of them in these dishes!
25 Delicious Heart Healthy Recipes
Breakfast, Lunch, Dinner, Snacks, and Dessert - these are all opportunities to add more heart-healthy foods to your diet. By making wholesome, nutritious choices, you can eat delicious meals while keeping your cardiovascular system in shape.
February might have most people thinking about their making hearts happy for Valentine's Day. But since it is American Heart Month, make sure you think about the heart health of everyone you love – your partner, your children, your mom and dad, your friends and other loved ones.
Give a gift from the heart by doing something good for their health and yours. Cook your mom one of these heart healthy meals from the recipes listed above. Go for a long walk with your sister. Make plans to join a gym or exercise class with some friends. Get your kids in the kitchen to cook heart healthy recipes. And if you just can't resist candy, treat yourself to a small bit of good quality dark chocolate.
I hope this gives you inspiration and motivation to take charge of your heart health.
I hope you'll leave a comment or share this pin on Pinterest!