This post may contain affiliate links. Read my disclosure policy.
Hi! I am The Bug, and I just turned 2!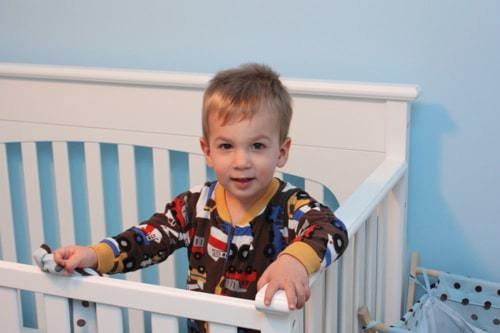 As with everything else in this family, most of the celebrating revolved around food. Mommy made these yummy Chocolate Coconut Salted Caramel Cupcakes to bring to my friends at the church. Plus she wanted some for herself, since they are gluten-free, and she couldn't have the other yummy cakes and cupcakes she was going to make for my party. I also think she may have been sneaking the leftovers during my naps this week.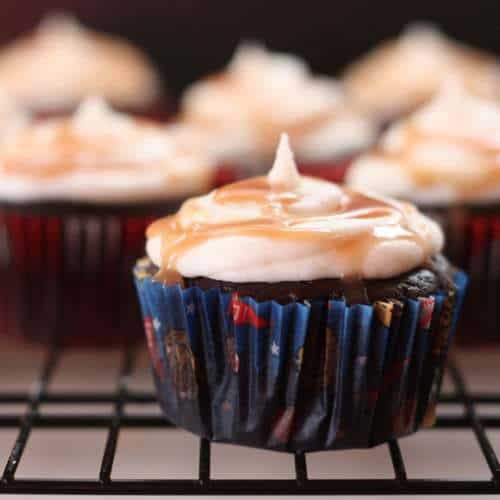 Then for my birthday dinner, Mommy made homemade pizza, and it was so good! Well, at least mine was good – so good I asked for leftovers for lunch for the next few days. She tried that cauliflower crust again for herself, and it didn't turn out so well.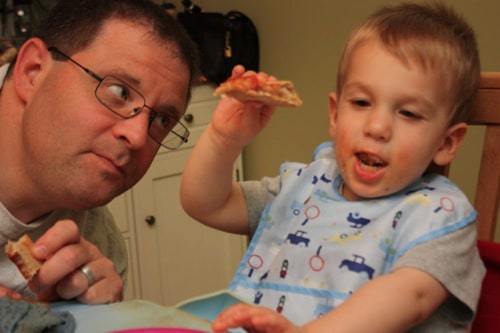 After dinner, it was time for the "special treat" she promised me all day – ice cream!! We tried a new place called Confectionately Yours. I got soft ice cream with sprinkles, Daddy had S'mores ice cream with marshmallow, Mommy has Peanut Butter Cup Explosion (or something like that), and Nana had a classic hot fudge sundae.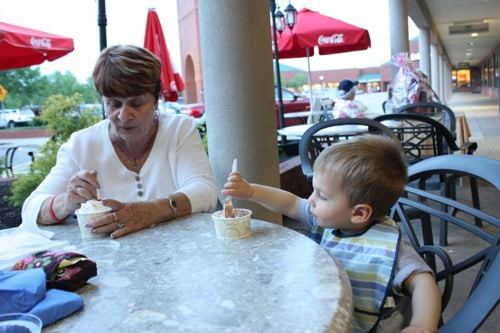 Mommy is the ice cream expert, and she said it was so good that we have to go back. I am OK with that.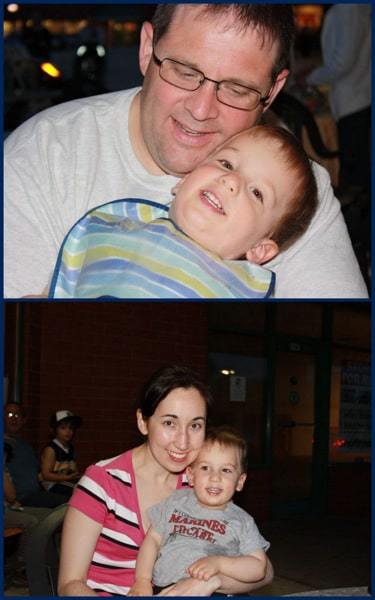 Then Saturday morning began with some more presents – a new garage for my cars! And I thought my birthday was only one day!! This is too much fun.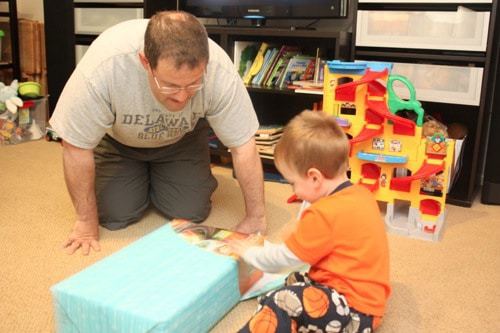 That night we got to go out for my favorite – Mexican food!! It was Cinco de Mayo, so it was a little busy. Mommy thought it would be a good time to take some nice family photos…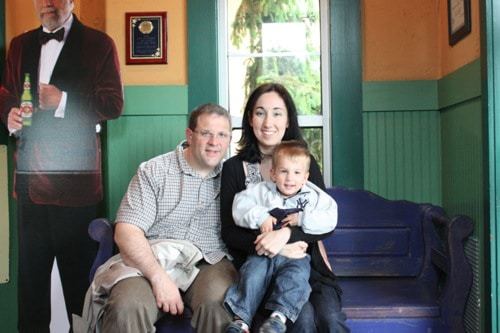 But I had other ideas.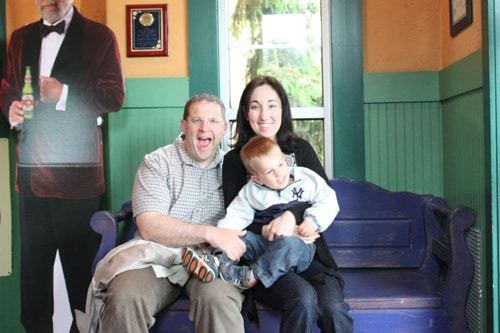 Hmm, what do I want – quesadillas, enchiladas, tacos? Umm, I guess whatever Mommy is having, since she always shares with me.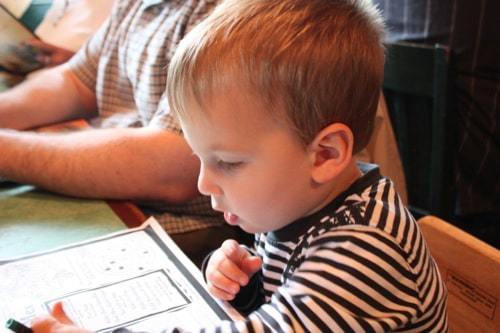 Hey, nice avocados! Now bring some of that guacamole over here.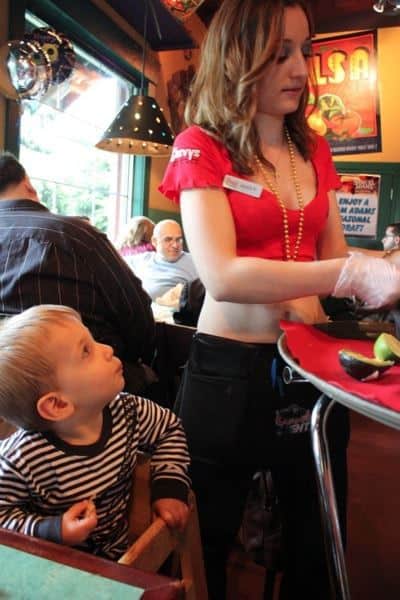 I love this stuff!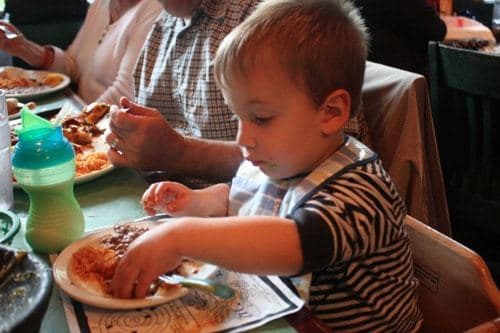 And then I got to have more ice cream…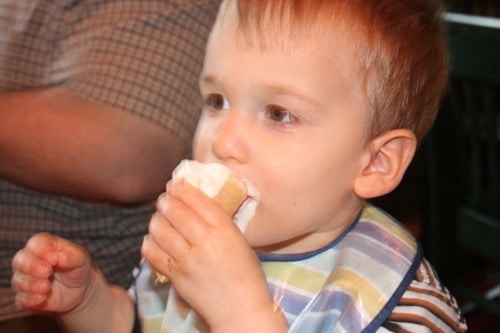 and I made sure to finish every last drop!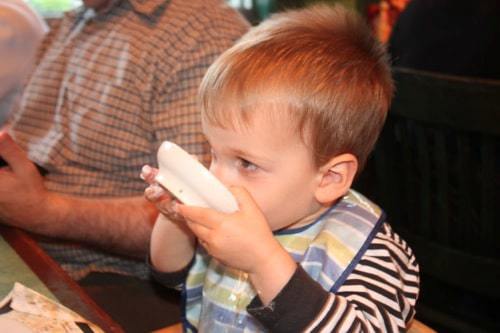 Happy Birthday To Me!!
Sunday was party day!!! Mommy wants me to tell you about the food. Since it was a baseball party, we had a hot dog and nacho bar. She made lots of hot dogs in the crockpot…
And she made chili, cheddar cheese sauce, french fries, and salad, and had chips and salsa. She said it was very easy, but everyone seemed to like it, and it was perfect for a baseball party. I thought it was good, but I was most interested in stealing fruit from everybody.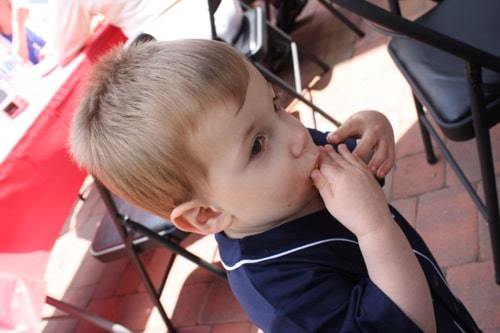 Game time! We got to hit a ball off of a tee, and then a few of the older kids had a dizzy bat race! It was sooo funny! And as favors, all of my friends got to bring home their wiffle bats and balls. I think that was a really good idea. I always seem to get little toys and candy at birthday parties that Mommy doesn't let me have anyway.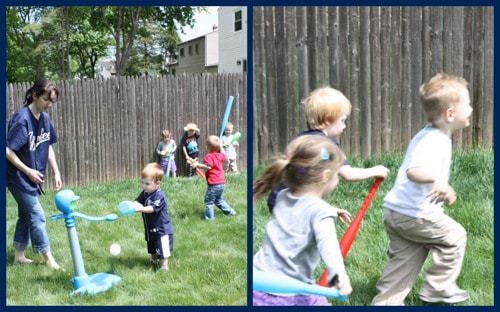 Yay! More presents!!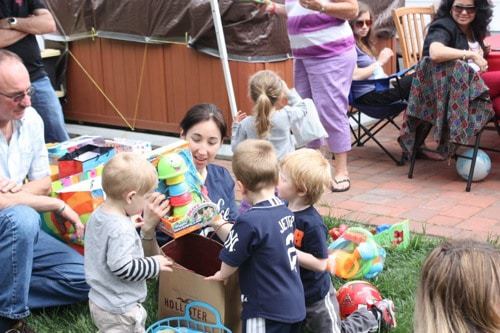 Yay! Cake! Didn't Mommy make me a really cool cake, and awesome cupcakes?! She made me a Yankees pinstriped cake and yummy cupcakes. And the cupcakes were decorated with fondant baseballs, and number 2's, for my favorite Yankee, Derek Jeter, and for me, since I am 2! The cupcakes had peanut butter and caramel filling. I think Mommy was thinking of that song she likes to sing to me. The one that goes, "Buy me some peanuts & Cracker Jack." Though I am not quite sure yet what Cracker Jack is.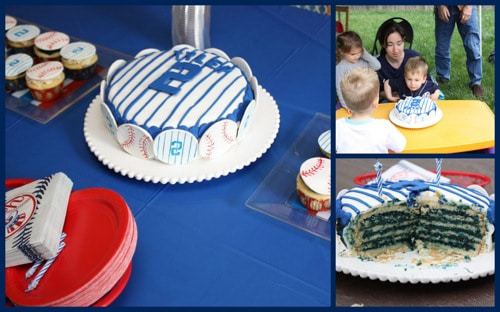 Mmmm, this cake is sooo good!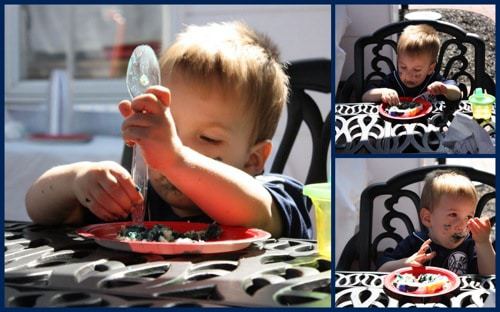 I had such a fun birthday! Thanks for sharing in the fun with me!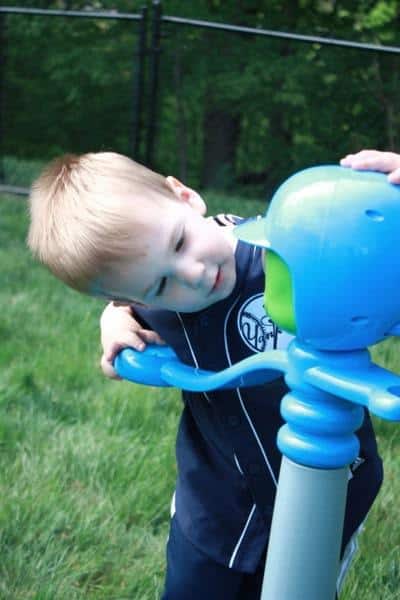 Now after all of these treats, she is back to making me eat healthy food all the time. But that is good, because I really love broccoli!
This post was shared with: