24 Gluten Free Pumpkin Recipes
Disclosure: This post may contain affiliate links. Cupcakes & Kale Chips is a participant in the Amazon Services LLC Associates Program, an affiliate advertising program designed to provide a means for us to earn fees by linking to Amazon.com and affiliated sites.
Gluten free pumpkin recipes are here in abundance! It is the time of the year when recipes featuring that big orange gourd abound. Or at least the ubiquitous can with the orange label. Yes, it is time for all things pumpkin, but you don't want to miss out on the pumpkinninny goodness when you keep gluten out of your diet. So, Joy from The Joyful Foodie put together this collection of 24 Gluten Free Pumpkin Recipes.
24 Gluten Free Pumpkin Recipes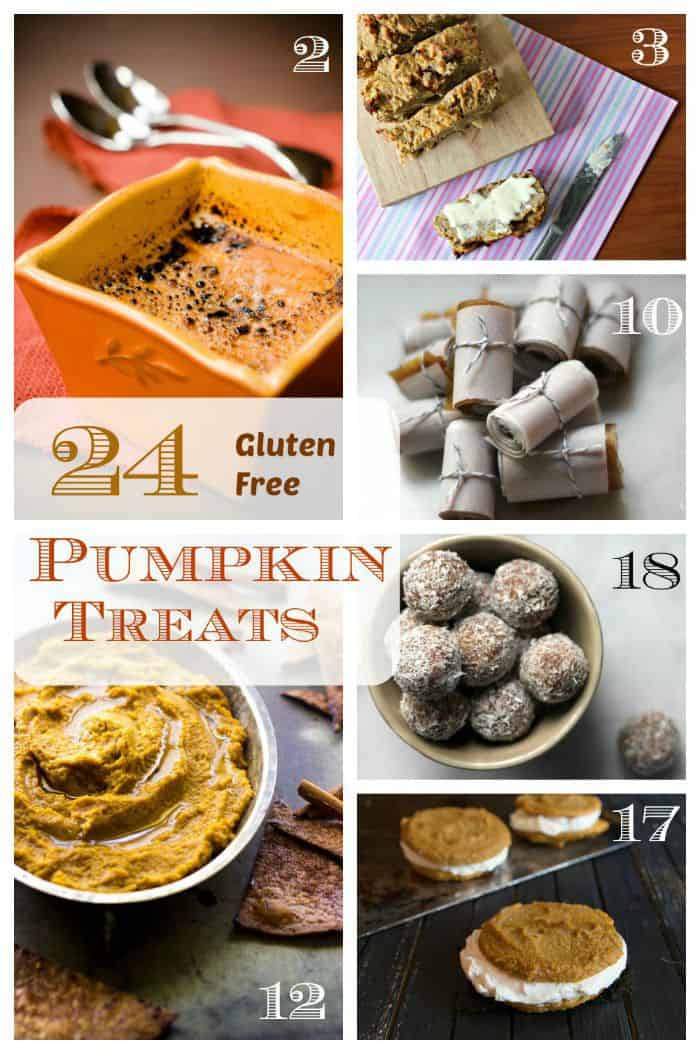 Which one of these gluten free pumpkin recipes do you think you will make first??