Gluten-free Cinco de Mayo food and menu ideas are in high demand for anyone with an allergy or intolerance to gluten. You may not be able to have the traditional burritos and flautas, but you can still enjoy gluten free Mexican recipes. Celebrate Cinco de Mayo as effortlessly and with as much fun as possible, with these gluten-free Cinco de Mayo food and drink ideas!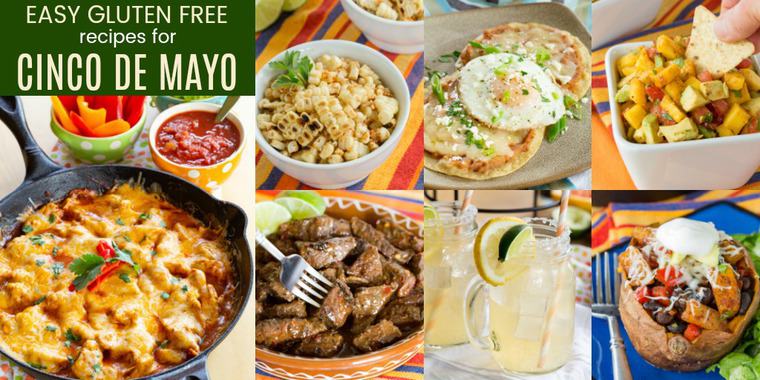 Those burritos and fajitas in flour tortillas might be off the table. You can't pop open a Corona or other Mexican beer and need to watch out for recipes that use it in the marinade or sauce. Chile Rellenos and fried ice cream are out of the picture. And wheat flour sometimes even sneaks into things like chipotles in adobo sauce and even those packets of taco seasoning. And let's not forget about the cross-contamination risk at restaurants.
But that doesn't mean you can't enjoy an epic Cinco de Mayo fiesta. Just make it at home!
What are gluten free Cinco de Mayo recipes?
For tacos, you can use corn tortillas.
Nachos are usually a great option to make at home as many bags of tortilla chips are gluten free. Be sure to read the labels though. While most are made from corn tortillas, there are multi-grain varieties and some made from flour tortillas.
Once you find those gluten free chips, enjoy all the chips and salsa or guac you like.
Ground beef, chicken, shrimp, fish, and other meats you put in tacos and enchiladas are naturally gluten free, so as long as you choose seasonings and sauce that are gluten free, you can make an epic taco bar. Just put out bowls of cheese, chopped tomatoes, shredded lettuce, sour cream, or other favorite toppings.
Rice bowls are also a favorite, and you can even keep them low carb by using cauliflower rice.
And yes, most of the traditional sides like rice and beans are gluten free.
Of course, we can't forget tequila. Since it is made from the agave plant, in most cases it is gluten free. You can easily make margaritas by choosing a brand like Don Julio, Cabo Wabo, Jose Cuervo, Patron, and Suaza. Be sure to double check, as this information is subject to change.
Gluten Free Mexican Food ideas for your fiesta…
Easy Gluten-Free Cinco de Mayo Food for BREAKFAST
Breakfast Tostada Stacks are also good as a Tex Mex breakfast for dinner.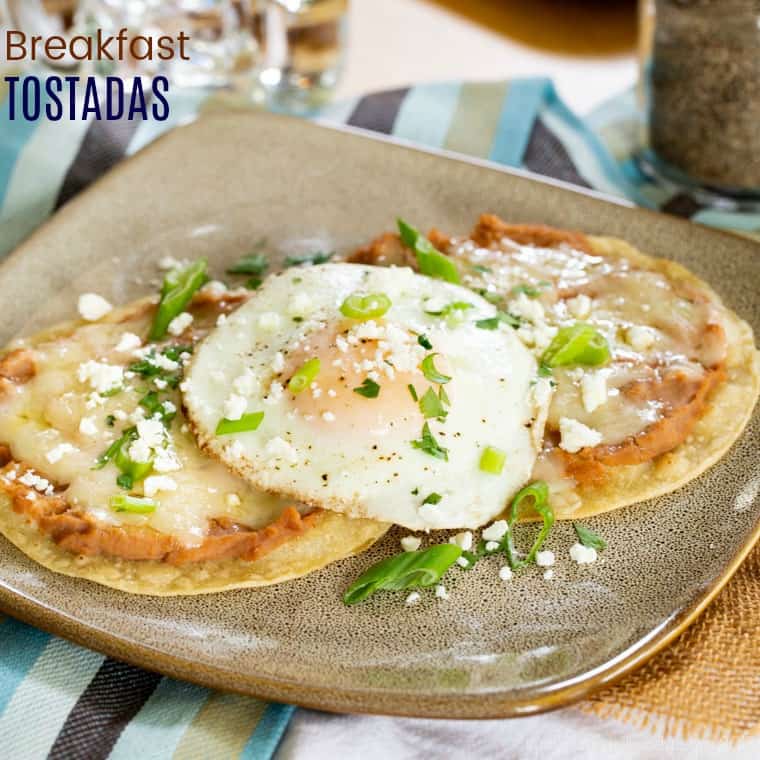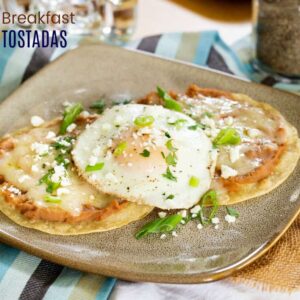 Mexican chocolate pudding oatmeal is the best way to feel like you're having dessert for breakfast. This delicious gluten-free oatmeal is actually very healthy!
Who says hot chocolate has to be for dessert? Homemade Mexican mocha hot chocolate has coffee in it!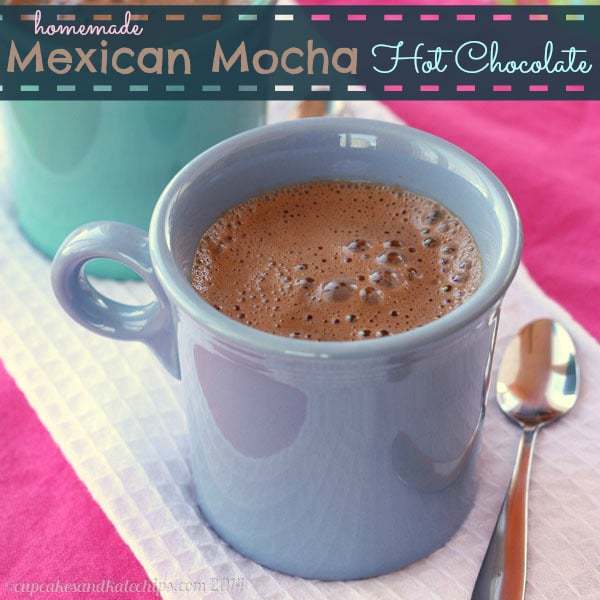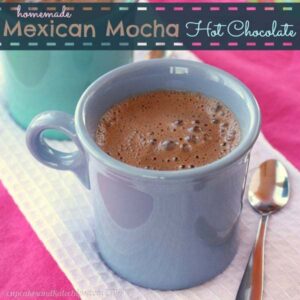 Prefer a savory breakfast? Try Salsa Egg Tacos.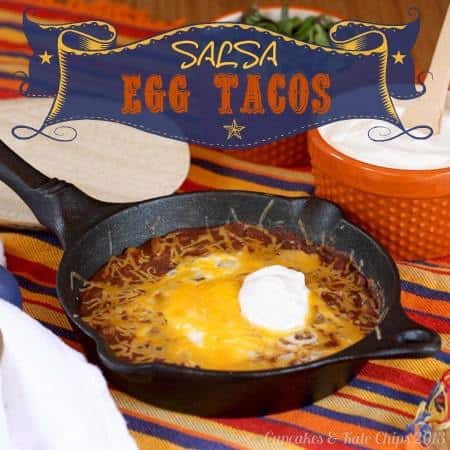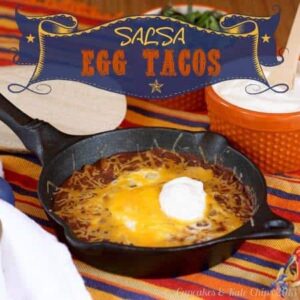 Easy Gluten-Free Cinco de Mayo food ideas for SNACKS and APPETIZERS
Dip those chips into Mango Avocado Salsa.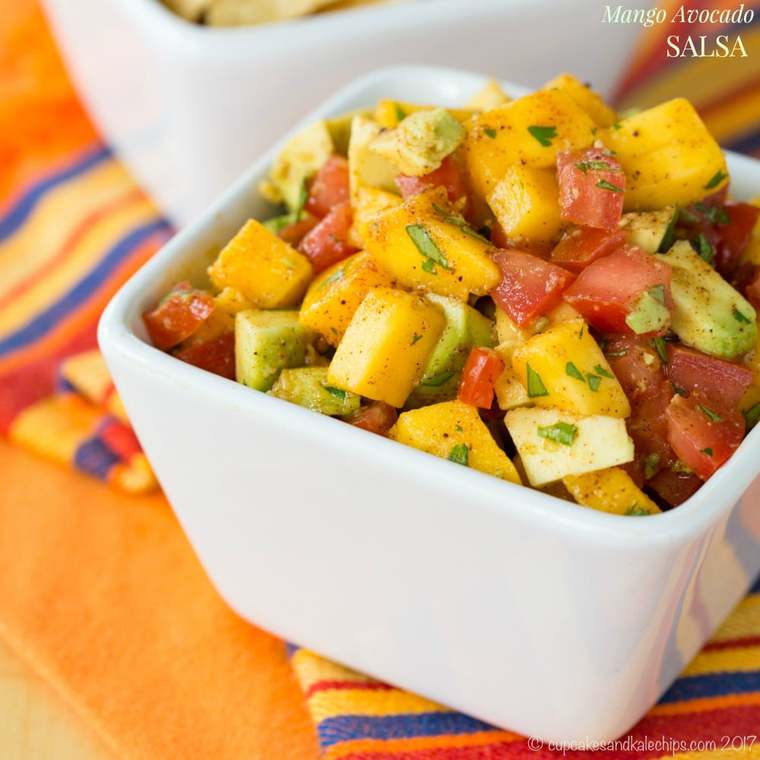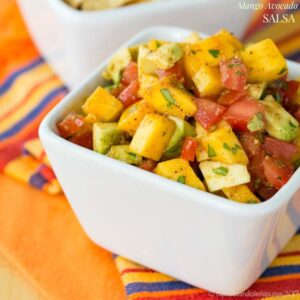 Chili Lime Steak Bites are a fiesta for your mouth, and can even be a quick dinner in less than 15 minutes.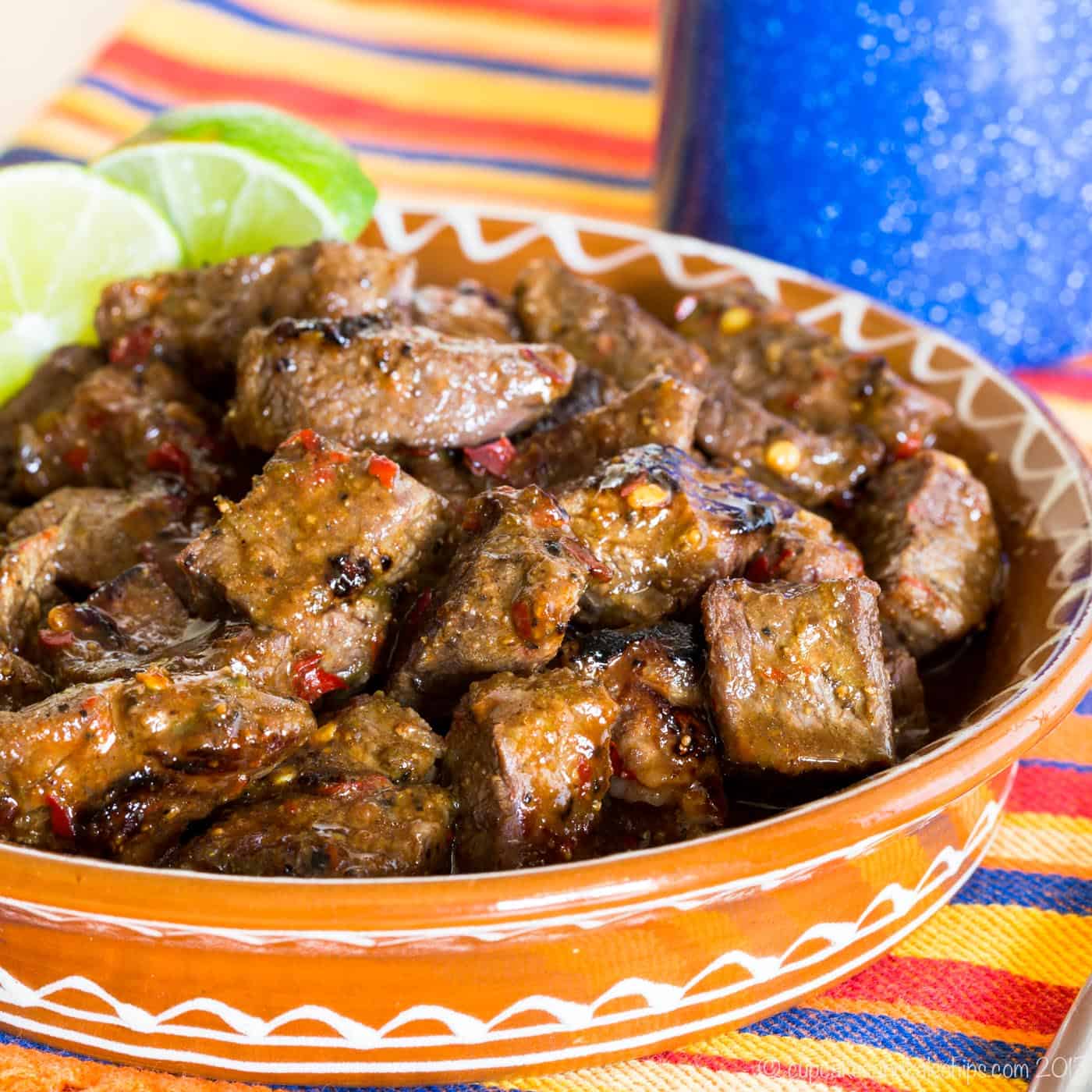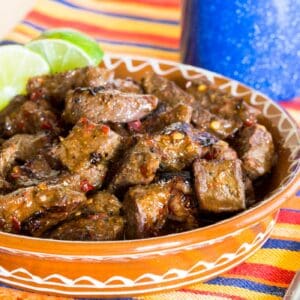 A little spicy kick is added to my favorite healthier version of tater tots, just in time for Cinco de Mayo. It's fiesta time with Mexican Pepper Jack Baked Cauli-Tots!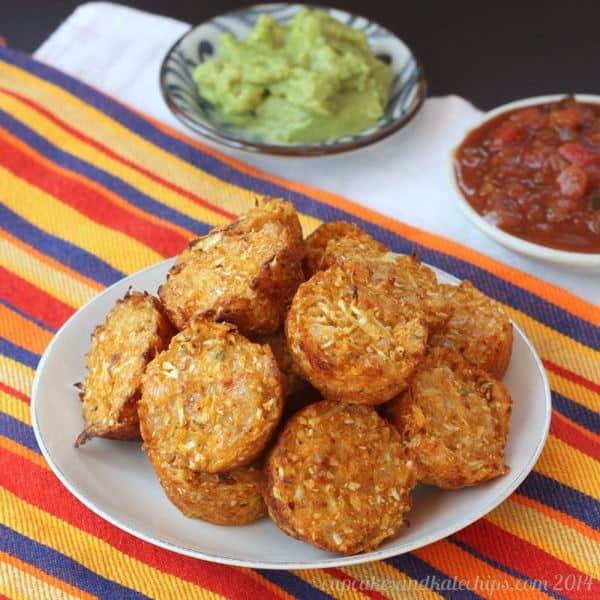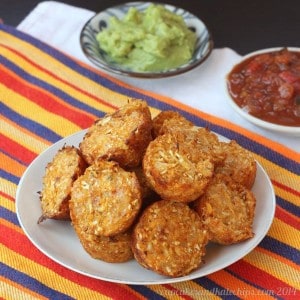 Everyone can join the fiesta with Kid-Friendly Guacamole.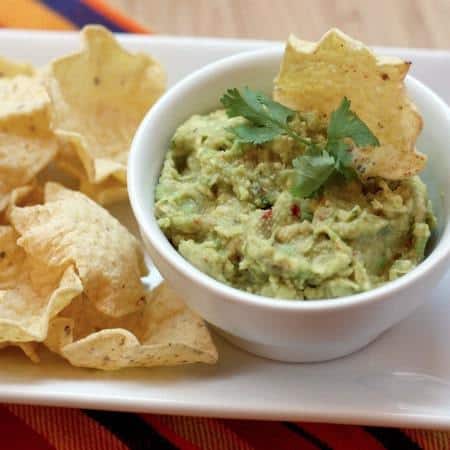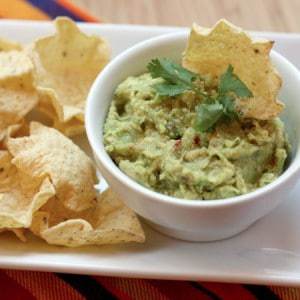 Easy cheesy Mexican dip is as simple as gluten-free Cinco de Mayo food gets, and it's always a crowd pleaser!
Easy Gluten-Free Cinco de Mayo Food for LUNCH and DINNER
Chicken Enchilada Skillet is a yummy low carb option with cauliflower rice, or spoon it into corn tortillas.
Mango Avocado Quinoa Chicken Salad makes a great lunch.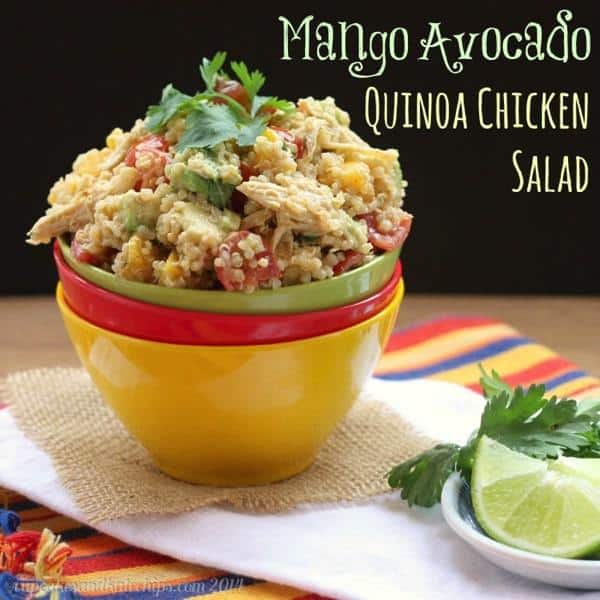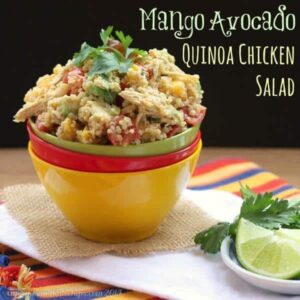 Kids of all ages love Cheesy Hot Dog Baked Taquitos.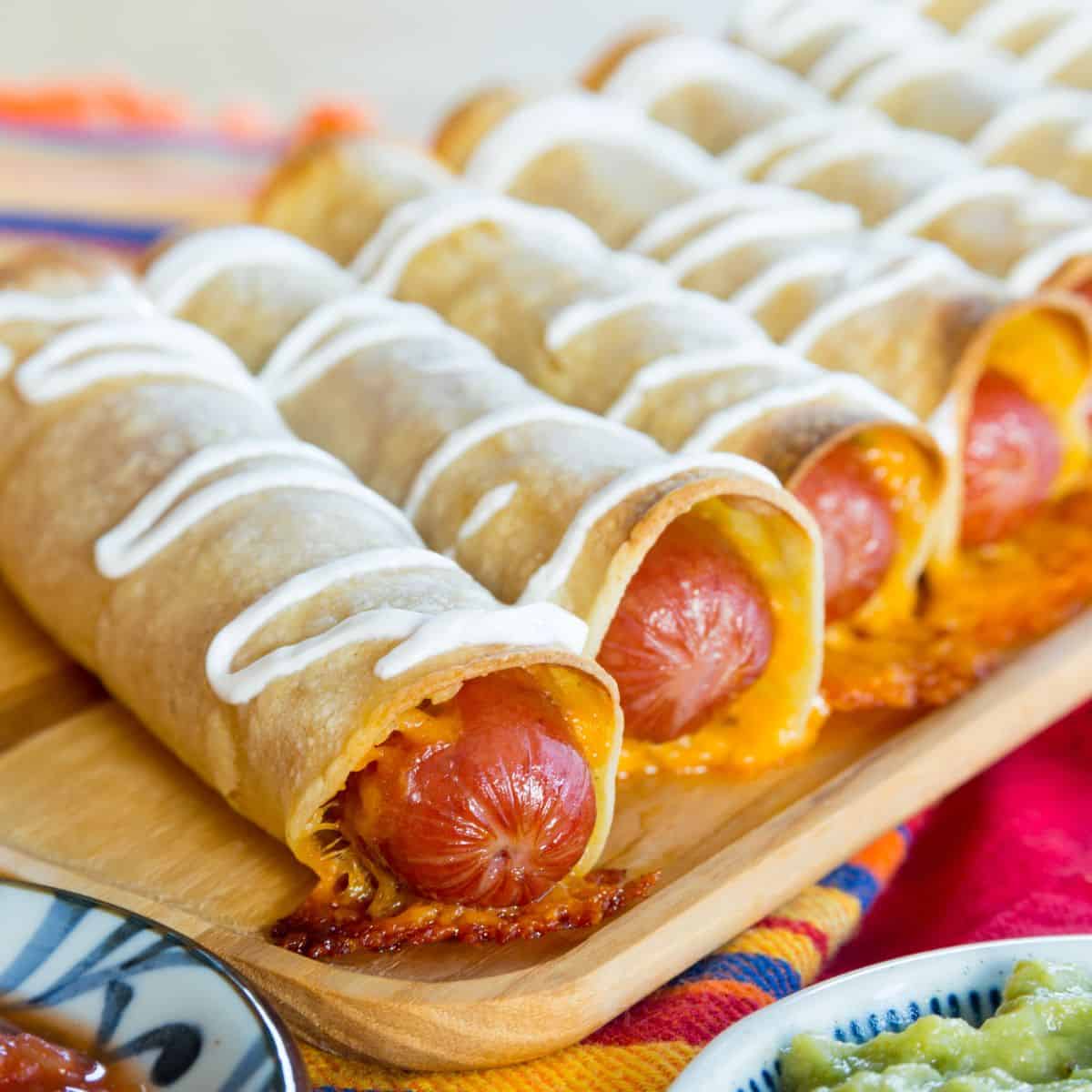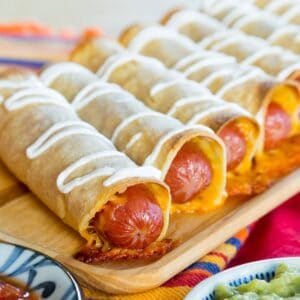 How about a bowl of Chicken Taco Corn Chowder!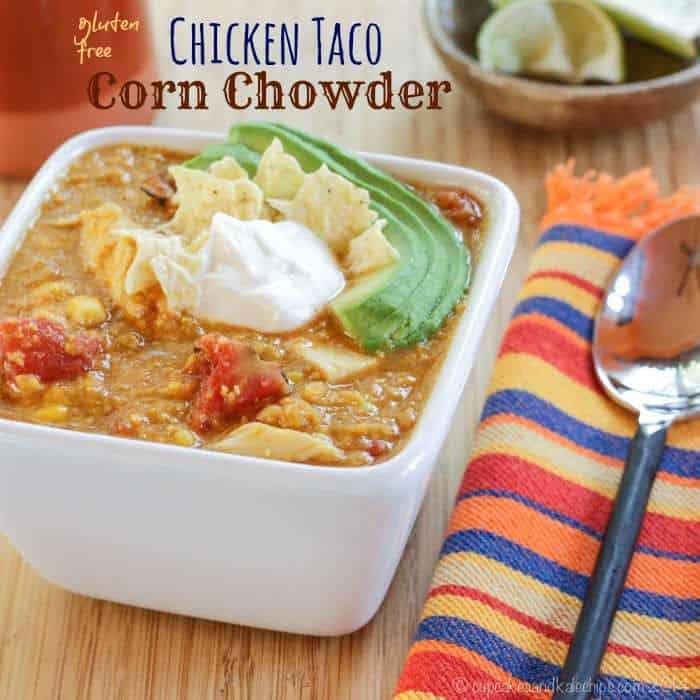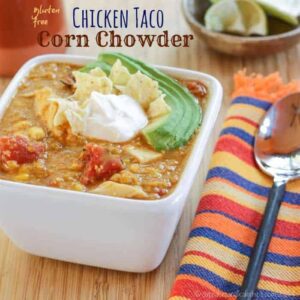 Mexican pineapple black bean stuffed baked sweet potatoes are perfect for lunch or dinner.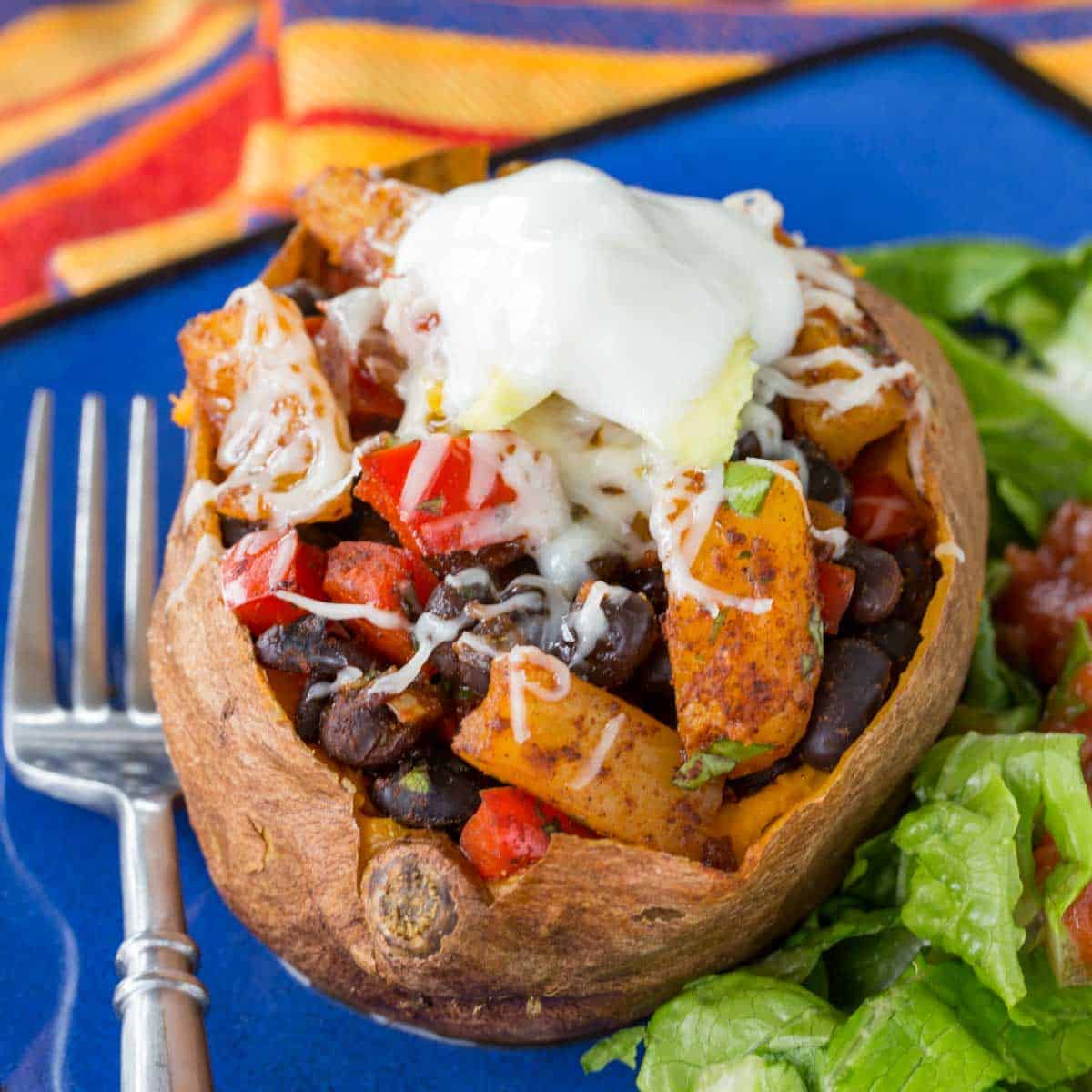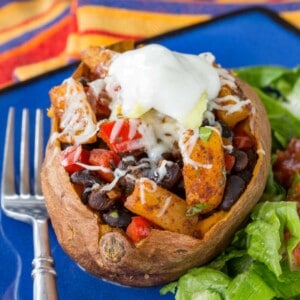 Give your grilled cheese sandwich a Cinco de Mayo kick, adding chipotle cheese and salsa chicken. Chipotle Salsa Chicken Grilled Cheese Sandwiches are delicious!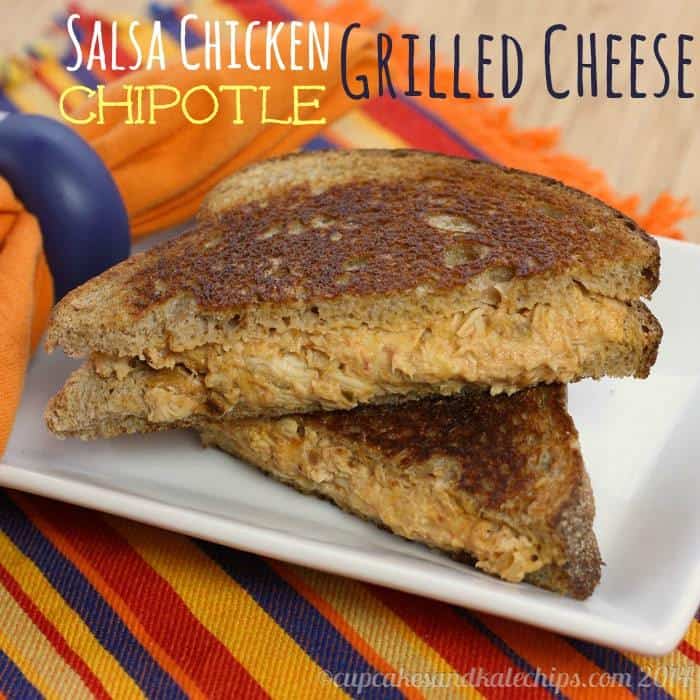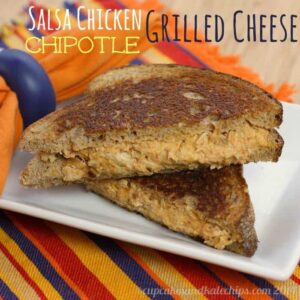 Everyone loves Mexican black bean taco salad. Healthy, light, and bursting with flavor.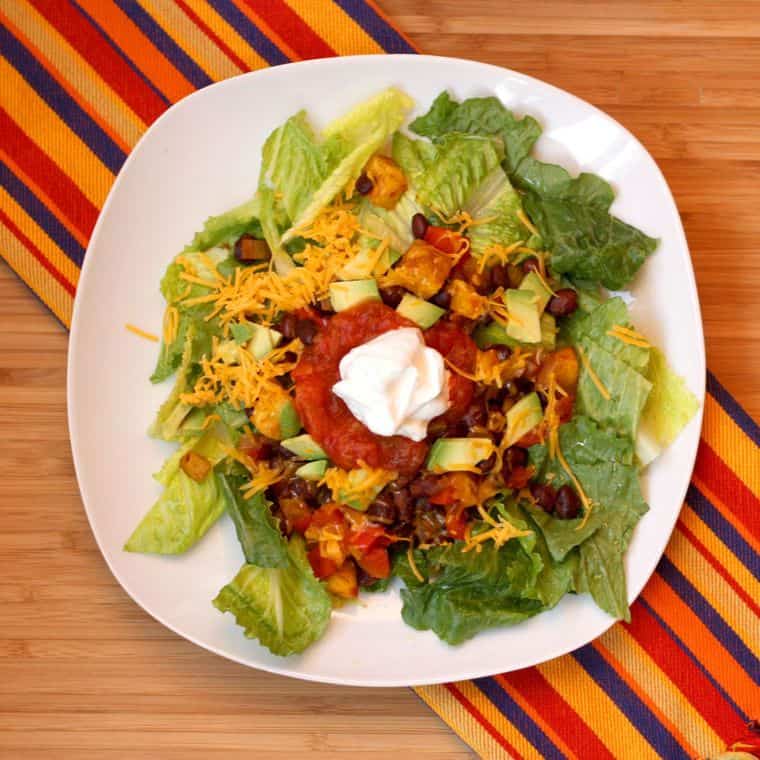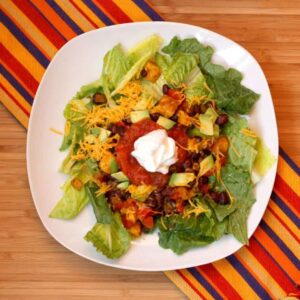 These easy chicken enchiladas are made using leftover slow cooker salsa chicken. A great way to stretch your grocery budget!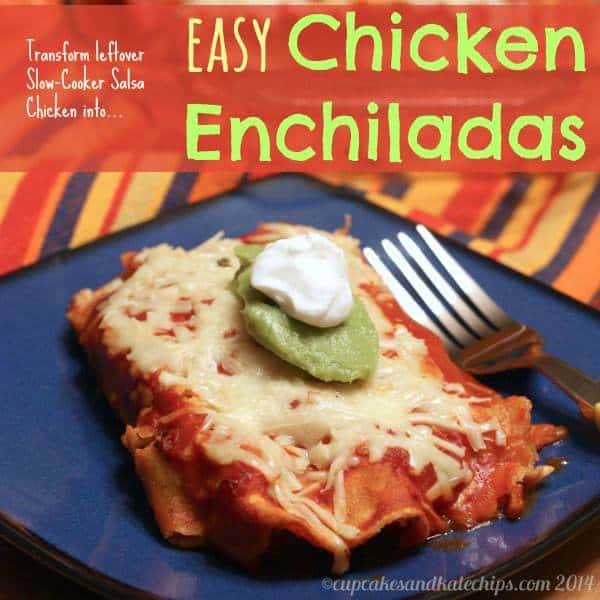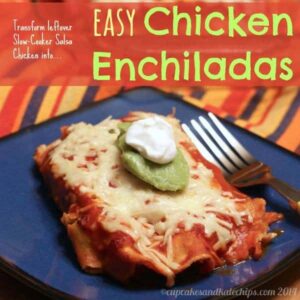 Get out your slow cooker for a round of salsa chicken black bean tacos.
Mexican black bean quinoa burgers are going to make you crave burgers every night. They're hearty and incredibly healthy, especially if you top them with homemade guacamole!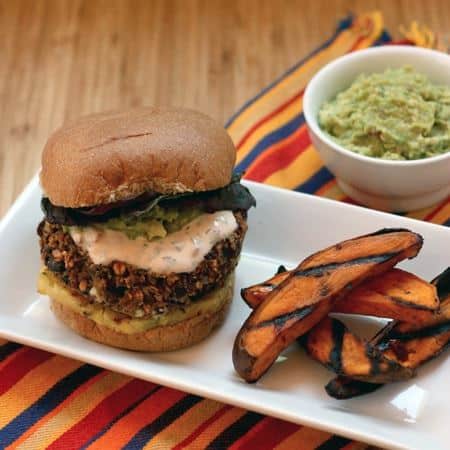 Patatas Riojana is a classic Spanish stew, made with chorizo and potato.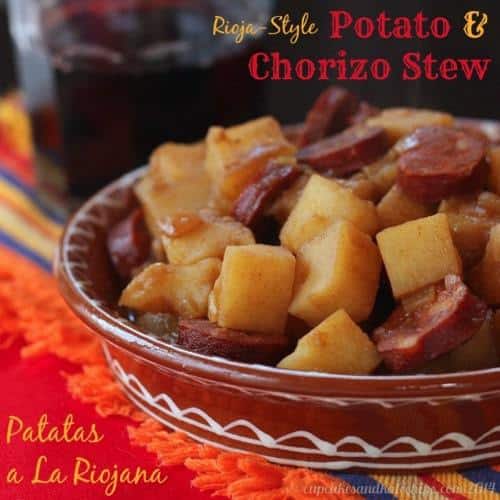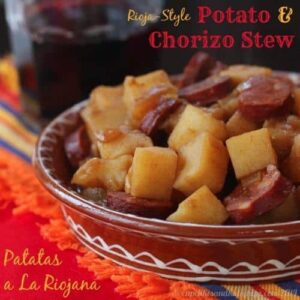 Here are a few Cinco de Mayo drinks that are incredibly delicious.
Skinny grapefruit margarita recipe adds something sweet and sassy to the classic margarita recipe, with bursts of lemon, grapefruit, and lime.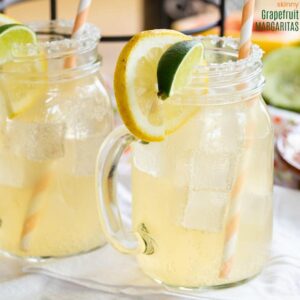 Combine two favorite cocktails into one refreshing Pina Colada Mule. You can also make it a mocktail.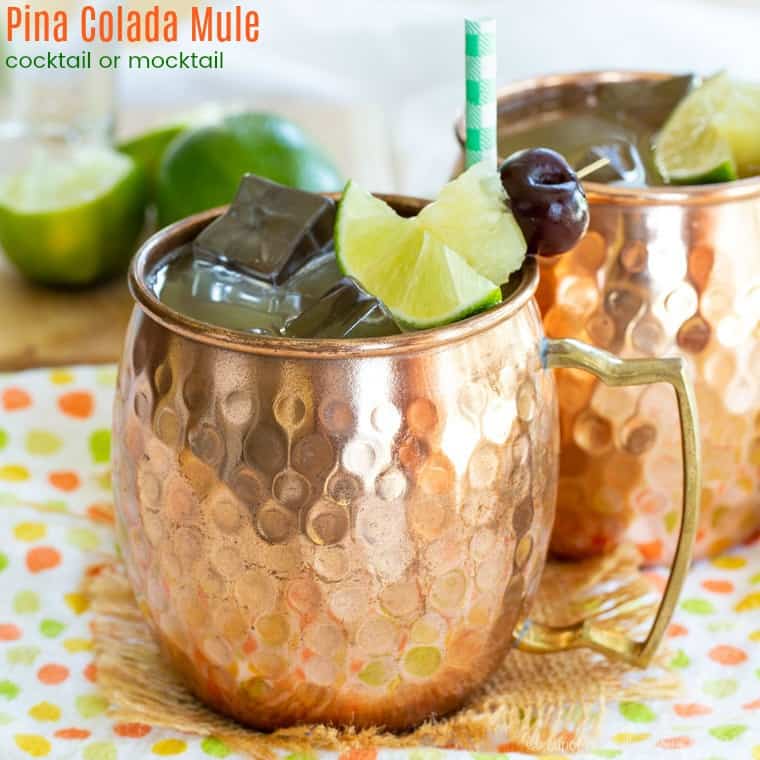 And you can also check out 21 Healthy Recipes for Your Favorite Mexican Food!