This post may contain affiliate links. Read my disclosure policy.
As Thanksgiving approaches, I am so excited to once again be teaming up with Cooking Planit for something truly special. While this is something we should do everyday, it is especially important during the holiday season to celebrate the Givers in our lives and communities as we are Giving Thanks for Giving.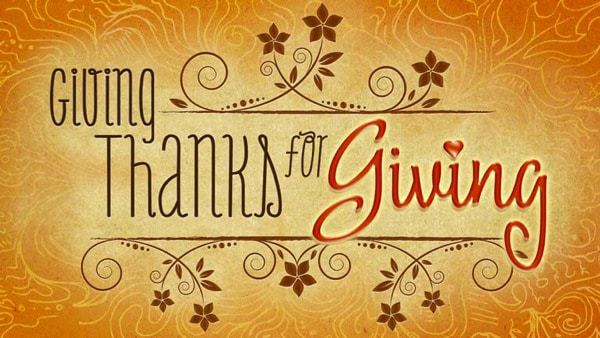 Lately I have been inspired as I listen to stories of friends and family giving of themselves to help improve the lives of others – volunteering at walk-a-thons, running in marathons, collecting baby items, purchasing canned goods. Whether is it big or small, these Givers do this without looking for reward or recognition, and yet they are the people most deserving of accolades. So when Cooking Planit asked me to join this campaign where we shine the spotlight on these amazing people, I jumped at the opportunity.
So now is your opportunity to tell your favorite Giver and the world how much you appreciate what they do for the community. All you have to do is share their story in a short, inspiring, and heartwarming essay.
5 winners will be chosen from all the entries based on how inspiring their story is and how they empower others through their efforts. Each of these 5 people will receive a $250 gift card reward to help them celebrate Thanksgiving. Plus you will win $100 for taking the time to tell us about this amazing person.
Plus one Grand Prize winner will be selected, and $1000 will be donated to a charity of their choice.
You may enter on Facebook or on the Cooking Planit Giving Thanks page. See the entry page for all the contest details and rules.
When writing your story, consider the following guidelines:
In 300 words or less, recognize an individual who is making the difference in the lives of others in your community; whether it be by donating their time, energy or love with a focus on helping others without necessarily thinking of themselves
Provide details on how/what they are doing to improve or impact the lives of others
Stories must be submitted between October 18 and November 1, 2013
Winners announced, one per day via Cooking Planet Facebook page and blog on November 18-21
Cooking Planit reserves the right not to post your story if it contains any of the following types of content:

Obscenities, discriminatory language, or other language not suitable for a public forum
Advertisements, "spam" content, or references to other products, offers, or websites
Email addresses, URLs, phone numbers, physical addresses, or other forms of contact information
Critical or spiteful comments on other stories posted on the page or their authors

In addition, if you wish to share feedback with us about Cooking Planit or other customer service issues, do not submit this feedback through the Cooking Planit Stories platform. Instead, contact Cooking Planit directly.
Enjoy writing your story! I am looking forward to reading them and being inspired!
Disclaimer: No compensation was received for this post. As always, all opinions are my own.