This post may contain affiliate links. Read my disclosure policy.
As I am easing back into the whole blogging thing, I have a few foodie friends taking an occasional turn in the Cupcakes & Kale Chips kitchen. I can't thank them enough. Head on over to Pinterest, too, where I will be pinning all of these awesome recipes on my Guest Posts board, plus my Inspiration boards!
Oh, and just a quick reminder about the awesome Summer Splurge $500 Amazon Gift Card Giveaway I am cohosting. Make sure you go enter!!
Today I'd like to introduce Jaime from Mom's Test Kitchen, who is bringing General Tso Chicken Salad! You know I loves me some salads, so I have to try this one!
This has to go on the menu soon! You can find Jaime on Twitter, Facebook, Pinterest, Google+, BlogLovin', Instagram, and StumbleUpon
Take it away, Jaime…

I'm so excited to be here guest posting for Brianne! I absolutely adore her & her blog! And I'm so happy to be able to help her out while she is enjoying spending all her time with her precious new little one!! So let me introduce myself real quick ~ I'm Jaime, the wife and momma behind Mom's Test Kitchen, my little space in the blog-o-sphere where I share the recipes I make for my family. You won't find anything too fancy over in my kitchen, just good simple recipes that a mom can make while stepping around a 2 year old & her puppy!
As the mom of a 2 year old, I'm always searching for quick fix dinners or simple lunches that I can eat during nap time. This chicken fits perfectly for quick & easy. Plus its so versatile! Instead of a salad, you could very easily use the chicken to make sandwiches, lettuce wraps, use it in simple pasta or rice dishes, even on top of an Asian inspired pizza! The possibilities are endless!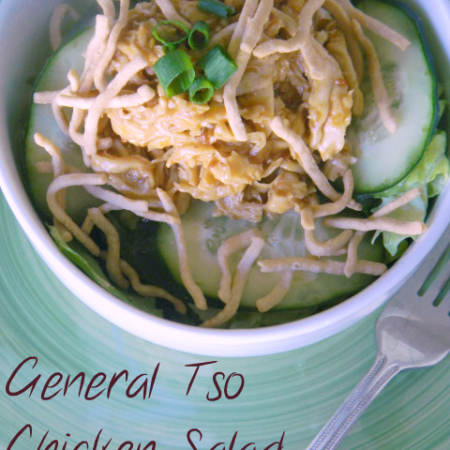 General Tso Chicken Salad
Asian-inspired General Tso Chicken Salad can be used to make sandwiches and lettuce wraps, in simple pasta or rice dishes, or even on top of pizza!
Ingredients
1 ½

pounds

chicken

cooked & shredded

4.2

ounce

package 
Simply Asia General Tso Stir Fry Sauce

2

tablespoons


brown sugar

2

tablespoons


orange juice

2

cloves


minced garlic

1

teaspoon


ground ginger

1/2

teaspoon


crushed red pepper flakes

favorite salad ingredients
Instructions
Mix stir fry sauce, brown sugar, orange juice, garlic, ginger, and red pepper in medium saucepan until well blended. Bring to a low boil on medium heat, stirring to dissolve sugar.

Toss the shredded chicken with the sauce until well coated.

Using your favorite salad ingredients, build a salad. Top with chicken ~ I used about 1/3 - 1/2 cup of chicken for each bowl of salad.
Notes
For my salad, I used romaine lettuce, cucumber slices, chicken, chow mein noodles & green onions. The chicken has enough flavor and sauce that you don't have to have a salad dressing if you don't want one.
Nutrition Facts
General Tso Chicken Salad
Amount Per Serving
Calories 223
Calories from Fat 108
% Daily Value*
Fat 12g18%
Cholesterol 61mg20%
Sodium 1726mg72%
Potassium 256mg7%
Carbohydrates 9g3%
Protein 18g36%
Vitamin A 206IU4%
Vitamin C 6mg7%
Calcium 23mg2%
Iron 2mg11%
* Percent Daily Values are based on a 2000 calorie diet.
Categories:
If you like this recipe, I hope you'll stop by & check out some of my others! You can also stay up to date on my newest creations by joining any of my social network communities!

Thanks Jaime! Sounds and looks super-yummy!
If you like this salad, here are a few of my favorites:
Romaine "Wedge" Salad with Hot Maple Bacon Dressing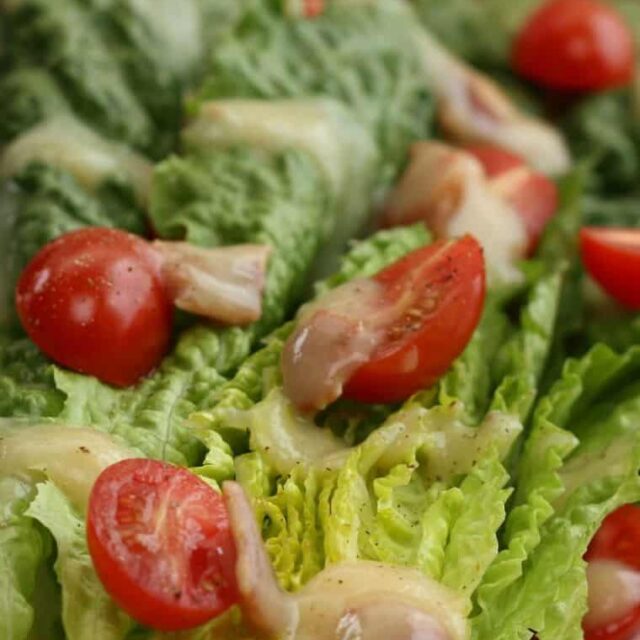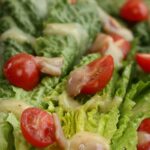 "Greek" Chicken Caesar Salad with Polenta Croutons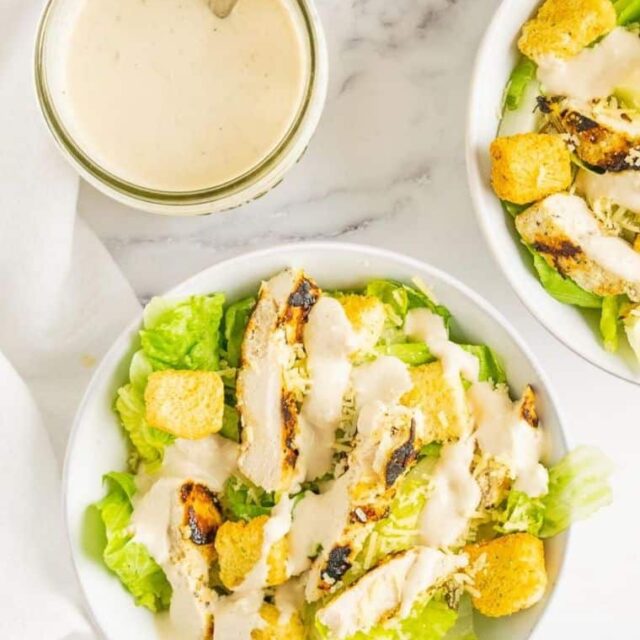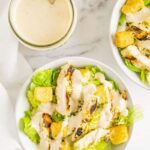 Fruity Summer Shrimp Salad with Strawberry Lime Poppyseed Vinaigrette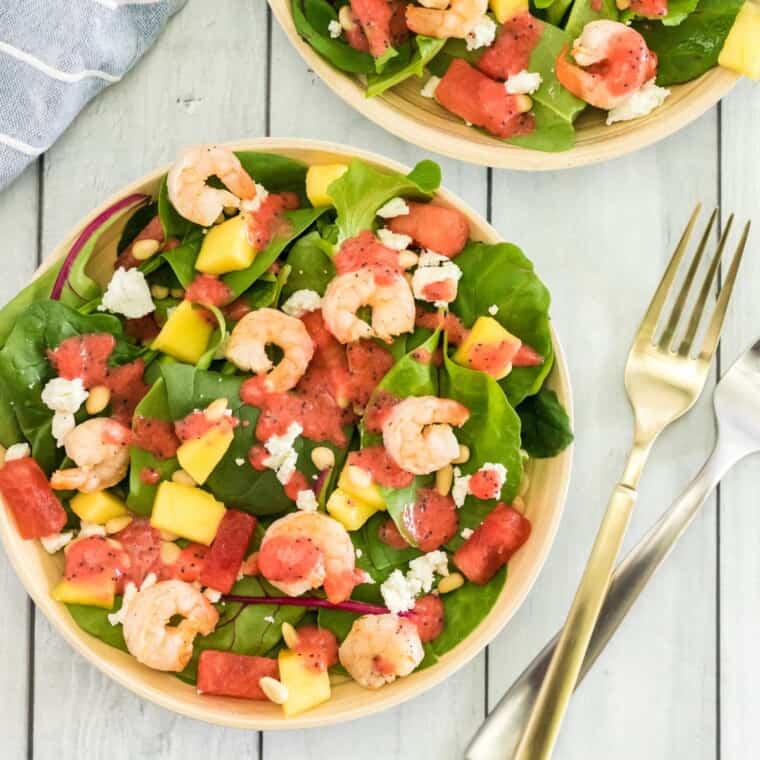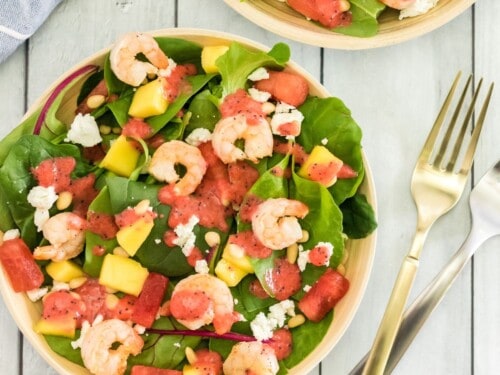 Grilled Steak and Mango Salad with Avocado Buttermilk Ranch Dressing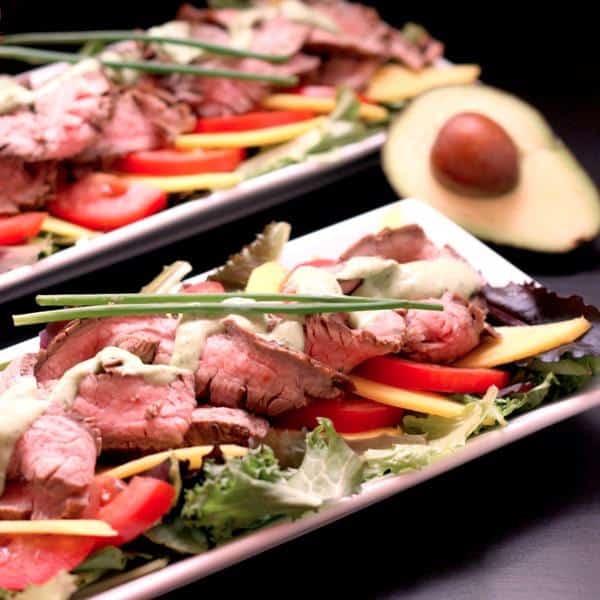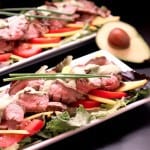 Plus some awesome salads from my foodie friends:
Find more on my Salad Inspiration Pinterest board.