This post may contain affiliate links. Read my disclosure policy.
Happy "Eat What You Want Day!"  Which for me, at the moment, means peanut butter straight out of the jar. I am trying to tell myself that my body needs protein. Really, I'd just rather have that than, say, carrot sticks. After all of last weekend's festivities, it has been a catch up and recover kind of week, so I really don't have much of interest to share about my life. I've spent most of the time alternating between cleaning up after having house guests and a birthday party, and sitting on my couch looking at my laptop. And eating leftover cupcakes.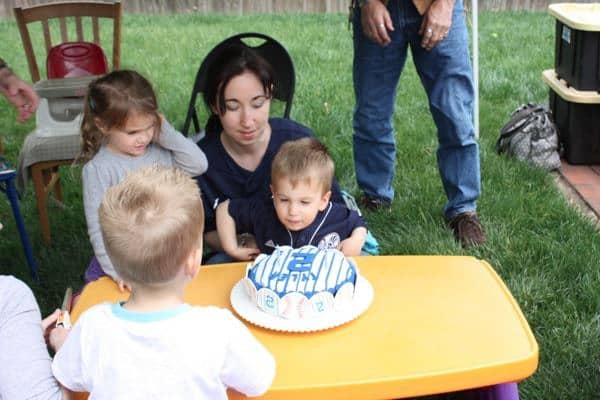 Of course all of that computer time means is that I found SO MANY awesome recipes to show you. Way too many for me to link them all up here, unless I want to spend the entire afternoon copying and pasting photos and links. And I have another project I am working on for Mother's Day, so I have to get to that. So this week I decided to feature some blogs that I haven't before. But you can find the other recipes that caught my eye on my Friday Fun 5/11 Pinterest Board, including some yumminess from some of my favorites that I have featured before, like A Healthy Japaleno, Pinch of Yum, Crazy for Crust, Chocolate & Carrots, Chocolate Covered Katie, The Healthy Beehive, and The Fountain Avenue Kitchen.
Happy Mother's Day to all of the Moms, Grandmas, Aunts, Stepmom, Godmothers, and Honorary Mothers! I hope you have a fabulous weekend planned, either doing something with or for your mom, or being treated like the queen that you are. We are doing something that actually sounds more like a Father's Day activity, but I am very excited. We are taking The Bug out on The Hubby's fishing boat. Tomorrow I am going to go to Whole Foods to put together a gourmet picnic for us to bring. I never get to Whole Foods because there isn't one nearby, so this is a treat for me. Then Sunday evening I may work up the nerve to break out the deep fryer to make some (gluten-free) churros for First on the First.
I am looking forward to dinner tonight. I am making The Foodie Physician's Tropical Shrimp Salad with Honey Chipotle Dressing, but I am going to put some of my Mango Avocado Salsa on top instead of sliced mango and avocado.
Oh, and don't forget about my Chobani giveaway! I am only about 100 Facebook followers away from 1000, so once I hit that magical number, I'll be choosing the winner!
What are your plans for the weekend? Coking up anything special for your mom, or is someone doing the cooking for you?
Enjoy!