This post may contain affiliate links. Read my disclosure policy.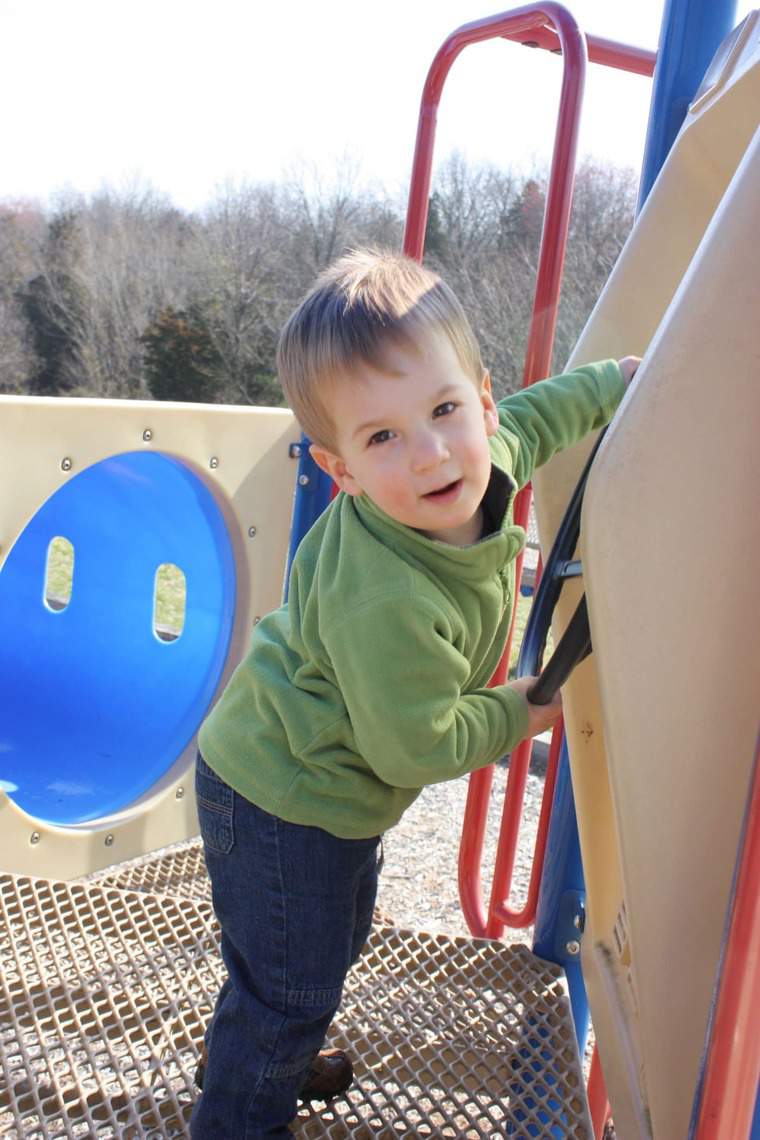 Some weeks I can't wait until Friday, but this week, it is already Friday. I wish I had a few more days in this week to get more stuff done. I feel like I was super-busy, and yet accomplished nothing. Well, not exactly nothing. I mean, I haven't killed the herbs that The Bug and I planted last week. That, in itself, warrants a merit badge for me. But the weather has been so nice that The Bug and I have spent a lot of time going for walks and playing in the backyard, which has left less time for me to interact with my fans and foodie friends on Facebook, Twitter, and other blogs. I've missed you all, so make sure you leave me some comment love here or on my Facebook page. I'd love to hear what is new with everyone.
My friend, Kara, owner and awesome photographer at Kiwi Photography, recommended a book for me to learn how to actually use my $800 camera in something other than Auto mode. But for some reason, that is not enough of a kick in the butt to start to get me over this hurdle. So I started an online photography course this week. Hopefully my photos will start to improve, and maybe get a few more accepted by Foodgawker, and at least one by Tastespotting, although general consensus is that this is all random. I am taking it through Ed2Go. I used Ed2Go for an online course to learn how to use WordPress in order to start my blog, and it was really good. I hope I learn just as much from this one. They have online courses in a ton of different subjects. Check them out if you want to learn something new.
My Shamrock Green Smoothie was a hit at home and in cyberspace. I might have had a couple more after the one I had Saturday morning, and the folks at Finding Vegan loved it too. Between that and the Chocolate Almond Banana Oatmeal that was on Foodgawker, I had a lot of new visitors and some new fans. So exciting!
No pictures of any pretty salad for lunch this week. I am writing this as I wait for my dad at the doctor's office where he is having some tests done. So I had a chocolate banana smoothie on the ride over, and am now eating an apple. While wishing I were having the same salad as I had yesterday – romaine, apples, blue cheese, walnuts, and The Fountain Avenue Kitchen's Maple Dijon Vinaigrette. I had made some up for a side salad with the BBQ Apple, Bacon, and Cheese quesadillas I made for dinner earlier this week. By the way, those were pretty good, so I'll post that recipe soon.
Here are some things I was checking out out this week:
I'll be spending this upcoming rainy weekend indoors with The Bug, because The Hubby will be away overnight. We may go to an Easter Bunny breakfast on Saturday, and hopefully make and decorate some Easter cookies for the Royal Icing assignment for First on the First.
Oooh, and guess what – you are going to get double posts today. A new recipe is coming up later. We had it for dinner last night, and I've gotten some requests for details. But I'll tell you, it involves maybe one bowl and no pots or pans or baking dishes!
Remember, if you like what you see here, I'd love for you to subscribe to updates by email, "Like" me on Facebook, or follow me on Twitter. And tell your friends…
And here is the weekly question:
What are your plans for the weekend? Cooking up anything special?
Enjoy!