Friday Fun – MY Favorite Eats & Sweets from 2013
Disclosure: This post may contain affiliate links. Cupcakes & Kale Chips is a participant in the Amazon Services LLC Associates Program, an affiliate advertising program designed to provide a means for us to earn fees by linking to Amazon.com and affiliated sites.
Hi, I'm taking over for The Bug this week and bringing you a year-end Friday Fun! Next week I'll have some Top 10 lists of YOUR favorite recipes from the blog this year, I thought I would share with you MY Favorite Yummy Eats & Tasty Sweets from 2013.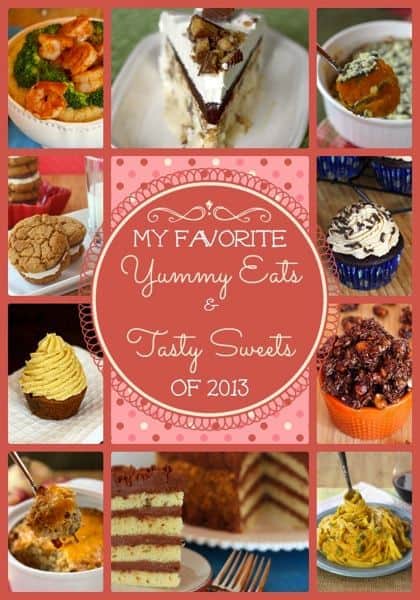 You can pin the image above to save the entire collection, or click on the links to individually pin or bookmark any that may become one of your new faves.
Without further adieu, in no particular order…
My Favorite Yummy Eats…
My Favorite Tasty Sweets…
And since I shared my favorite things from my own blog, here is some of the most awesome yumminess I found on other blogs this year…