This post may contain affiliate links. Read my disclosure policy.
Easter preparations are in full swing. Mom is here, finishing up our traditional Ukranian Easter bread, called Paska (I am photographing it, so that I can share it with you for next year). I had to start the sponge and mix the dough. I usually let me bread machine take care of anything involving yeast because it scares me a bit. I am so nervous! If the bread is a success, I'll take all of the credit give all the credit to how much my Grandma and Mom have taught me, but if it is bad, I guess I will take the blame, and potentially be excommunicated by my family, at least until next Easter. It is amazing how much the bread it varies from year to year. Some years it is OK, but needs some butter to be really good, and other years, it is light, fluffy, moist, and incredible. Sometimes we need a ton of extra flour, sometimes we don't even use up the entire 5 lb. bag.
This week the Bug and I went to The Raptor Exchange, which is a bird sanctuary not far from our house, and we got to see hawks, owls, and eagles. Then we walked the "boardwalk" at The Great Swamp. Crazy that it was actually chilly enough to need a hat and winter coat.
We also went to an Easter Egg Hunt, which was so much fun because he wasn't even walking last Easter. Unfortunately I am now eating all of the chocolate.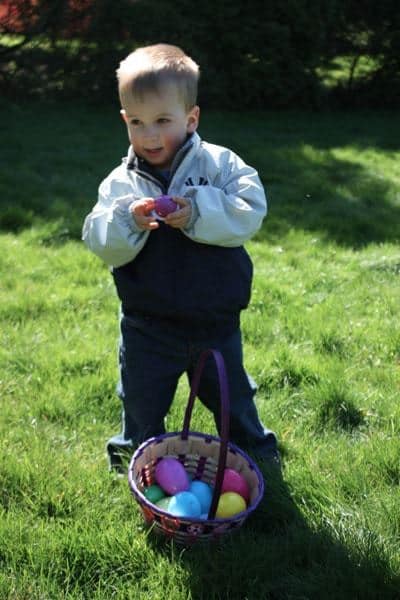 I can't believe how many recipes I posted this week, and I even got a few photos accepted by Tasteologie and Foodgawker! I have really been working on my photography and editing skills, but I have been neglecting my online photography class a bit. Have to catch up next week, which may mean a few less new recipes.
I also hit 400 "Like"s on Facebook! That makes me so happy!
If you are still looking for some Easter recipes, don't forget about my Cheesy Spring Veggie Breakfast Bake (which isn't only for breakfast), Lemony Whole Wheat Sugar Cookies with Strawberry-Infused Royal Icing (a twist on a classic, with all-natural "food coloring"), or Chocolate Coconut Creme Cupcakes (filled with Hershey's Coconut Creme Kisses and made with a secret ingredient). Although I think my favorite new recipe is the Butternut Squash Mac & Cheese. Definitely The Bug's favorite, too.
Here are some things I was checking out out this week: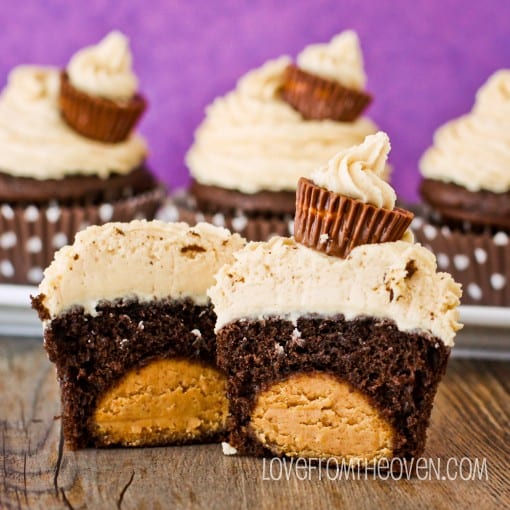 Stay tuned tomorrow for a very different but yummy blueberry muffin for Mom's Crazy Cooking Challenge. Between family visiting and some other things I have to catch up on, I am not sure how many new recipes you will see form me, but I hope to get a few up.
Remember, if you like what you see here, I'd love for you to subscribe to updates by email, "Like" me on Facebook, or follow me on Twitter. And tell your friends…
Have a Happy Easter, and enjoy some family, friends, food, and fun!
And here is a holiday spin on the weekly question:
What are your plans for the weekend and for Easter? Cooking up anything special? Do you have any traditional foods that you make?
Enjoy!