This post may contain affiliate links. Read my disclosure policy.
Hi! It's The Bug, and it's time for some Friday Fun! Apparently Baby Brudder and I weren't cute enough this week, because most of Mommy's pictures are of food. I guess that's because when she tried to take my picture, I make faces like this…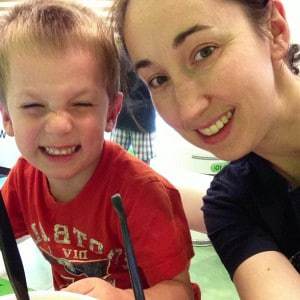 And this kid isn't cute at all…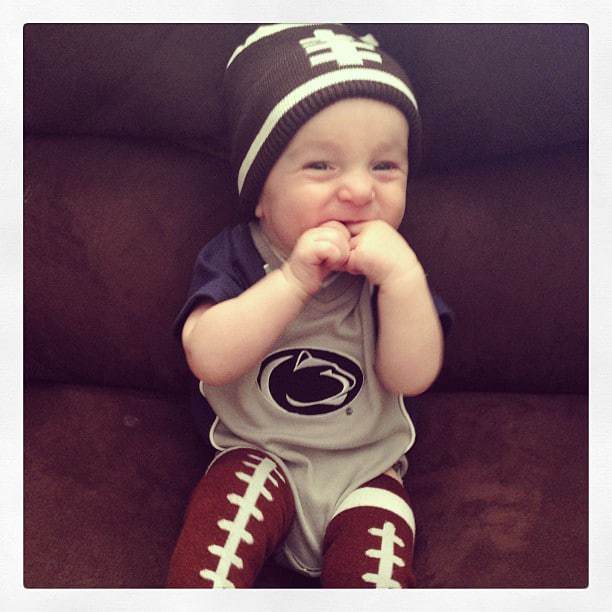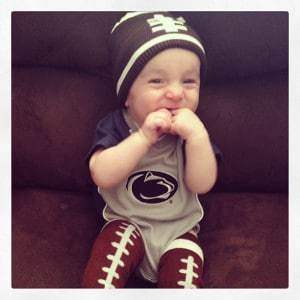 But mmm, breakfast…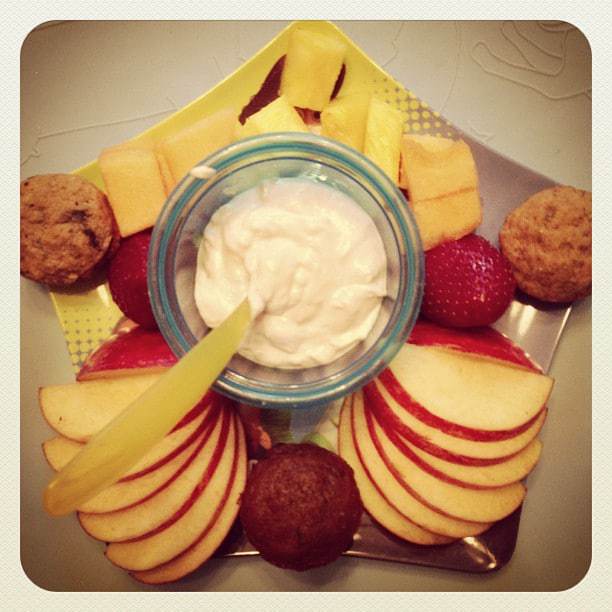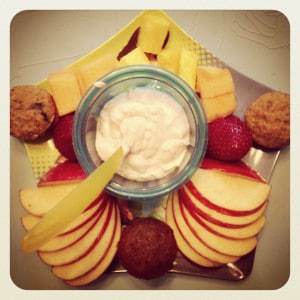 And lunch…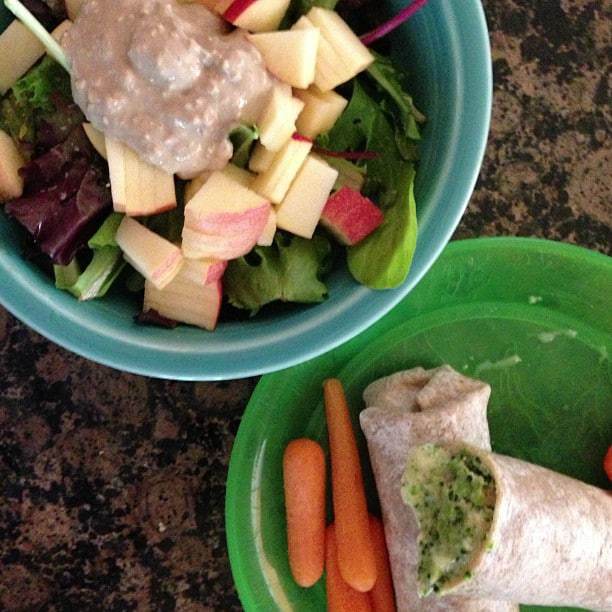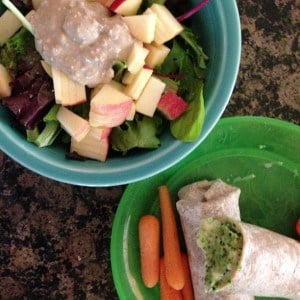 And dinner…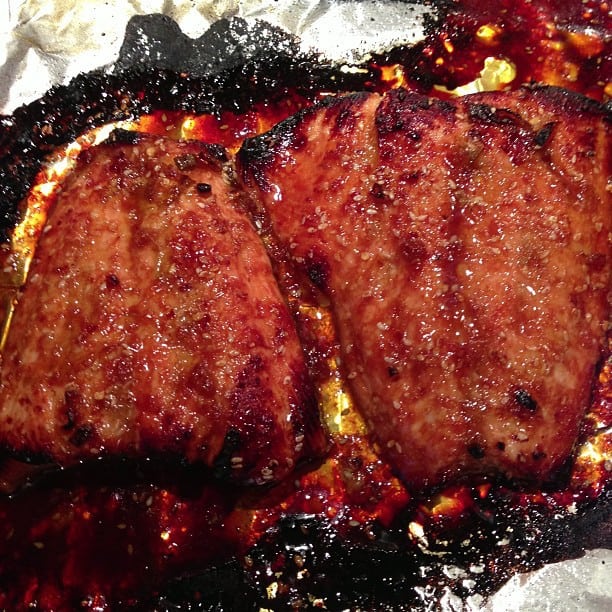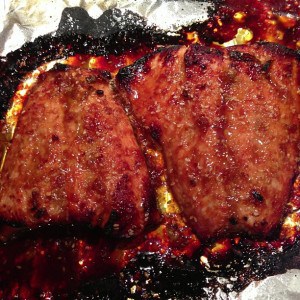 Oh, and dessert. Mommy and I got to go out on a date and there was frozen yogurt and iPads…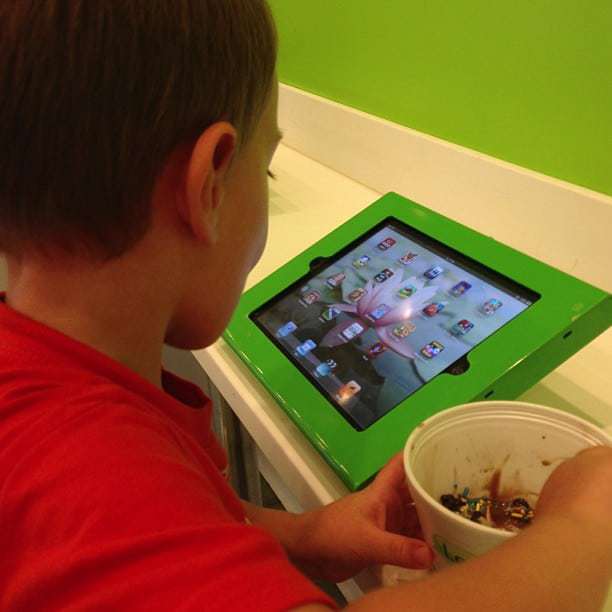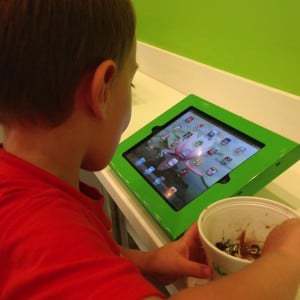 And NOOO Baby Brudder! Awesome!
Anyways, Mommy asked me to remind you about the big KitchenAid Mixer and $100 Target Gift Card giveaway. Also, make sure you follow her on bloglovin', or enter your email address in that box on the right, so that you never miss any photos of me new recipes, reviews, and giveaways that are coming up.
OK, Mommy's turn…
Something I love and made this week – Maple Sesame Glazed Salmon from ME – only I used honey instead of maple syrup. (on my Yummy Eats from Cupcakes & Kale Chips Board)
Something I love and will probably never make – Allsorts Sugar Cookies from Sprinkles Bakes – LOVE these, but do not have the patience! (from my OMG Food Board)
Something I love and want to bake – Zucchini Oatmeal Chocolate Chip Bars from A Sweet Baker – sounds yummy and I can get some zucchini into The Bug (on my Squash Obsession Board)
Something I love and want to cook – Bacon Blue Cheese Poppers from Lemon Tree Dwelling – ummm, bacon and blue cheese. 'Nuff said! (on my Big Game Eats Board)

Something I love and want someone to make for me – White Chocolate Funfetti Chip Cake from Inside Bru Crew Life – just the kind of cake you want someone to carry through your front door. (on my Birthday Cakes for Family & Friends Board)
Something I love and want to put my own spin on –  DIY Sweet Potato Bar from Home Cooking Memories – The BUG adores sweet potatoes, so this would be super-fun. (from my Meatless Inspiration Board)
What are your "Somethings"? Leave me some links in the comments!
And if you want to see more of my "Somethings", follow me on Pinterest.
Last week, the five most popular recipes were:
#5 – Zucchini Tater Tots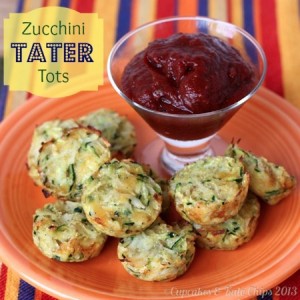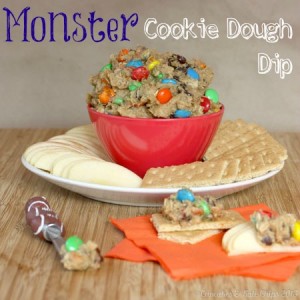 #3 –  Buffalo Chicken Sloppy Joes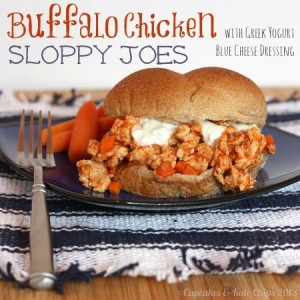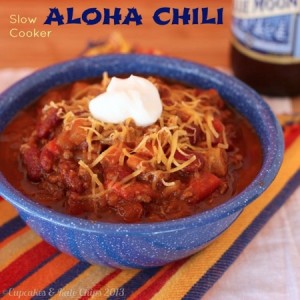 #1 – World's Best Lasagna
This week, well…
I gave you a glimpse into the blur that is my daily life…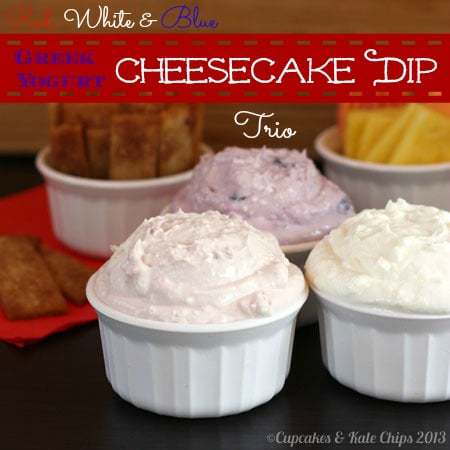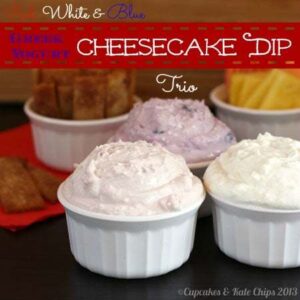 I told you about some "Bug-isms" that are just too cute…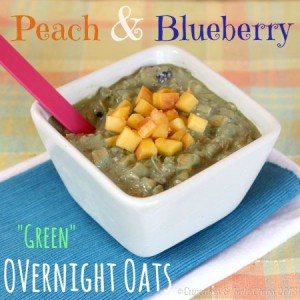 I wished a friend a Happy Birthday and you get the gifts…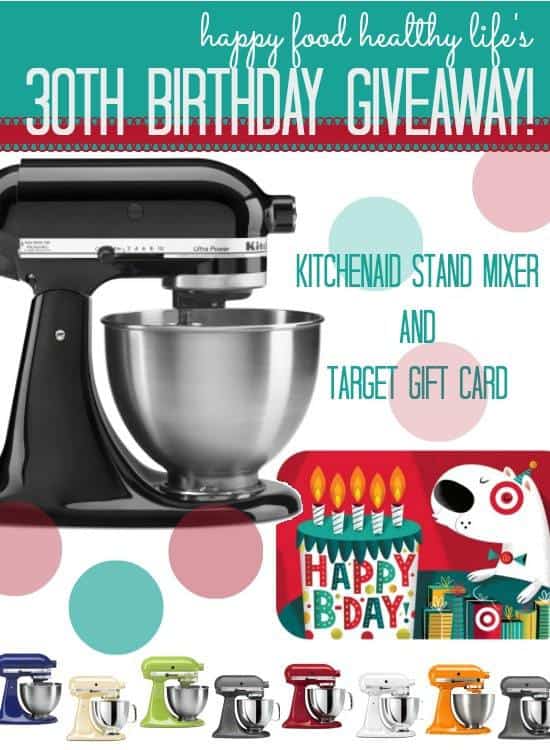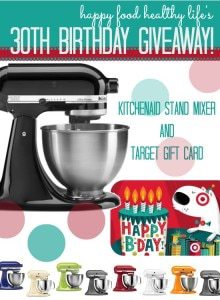 And I revealed a secret of the food blogging world…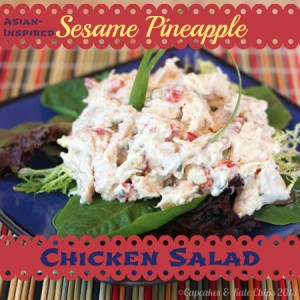 Next week is all about The Bug and I helping out other kids:
Sunday – It's a #SundaySupper tailgate, and I've got something for the non-meat eaters… GASP!!
Monday – Mama Monday, and I am gonna tell you about something I'll be using a lot, and give you the chance to win one.
Tuesday – All The Bug's savory faves in one sammie to tell you about National Take Your Parents to Lunch Day.
Wednesday – Might try something new – Wayback Wednesday!
Thursday – All The Big's sweet faves in one cupcake for OXO's Cookies for Kids' Cancer.
Friday – Friday Fun!
Have an awesome weekend! As I said earlier, I'd love to see links to your "Somethings", so leave 'em in the comments!