This post may contain affiliate links. Read my disclosure policy.
Hi! It's The Bug, and it's time for some Friday Fun! You know, it must be nice to be the baby. I have to be on beach patrol…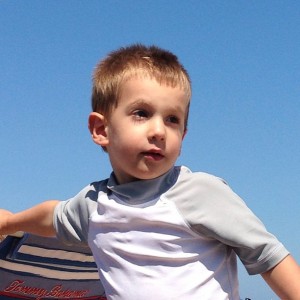 And he just gets to be a beach bum…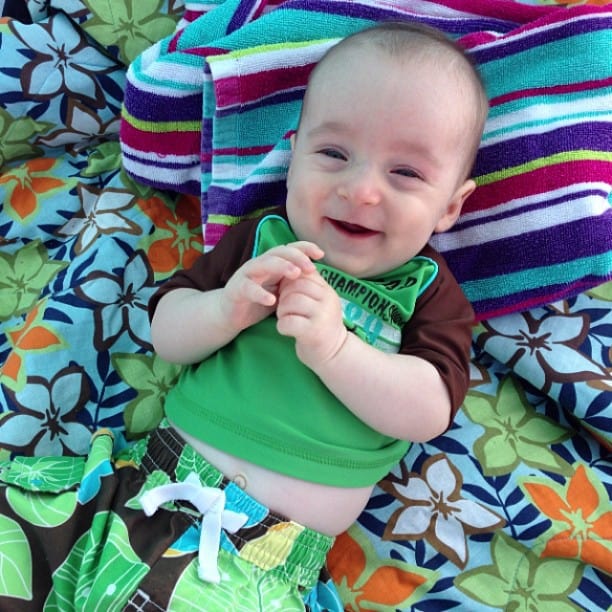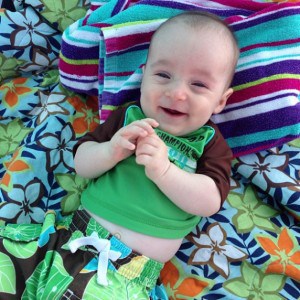 I have to help lug all the stuff back to the car…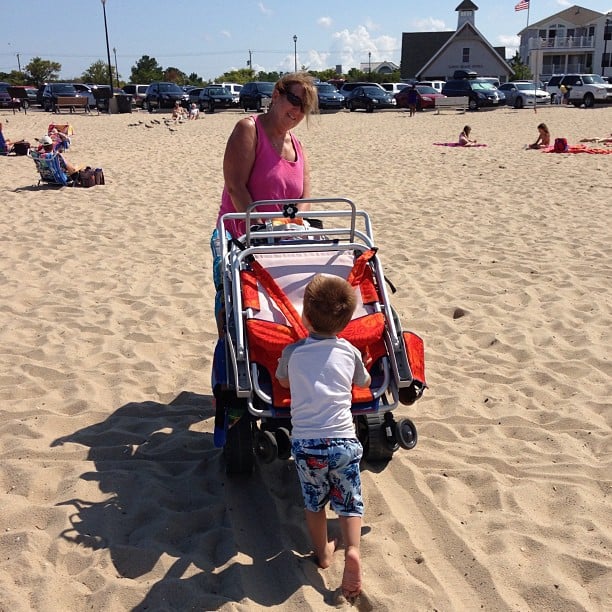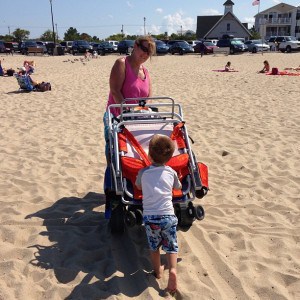 And someone pushes him while he sleeps…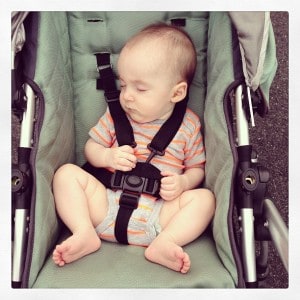 Buuut, I get ice cream…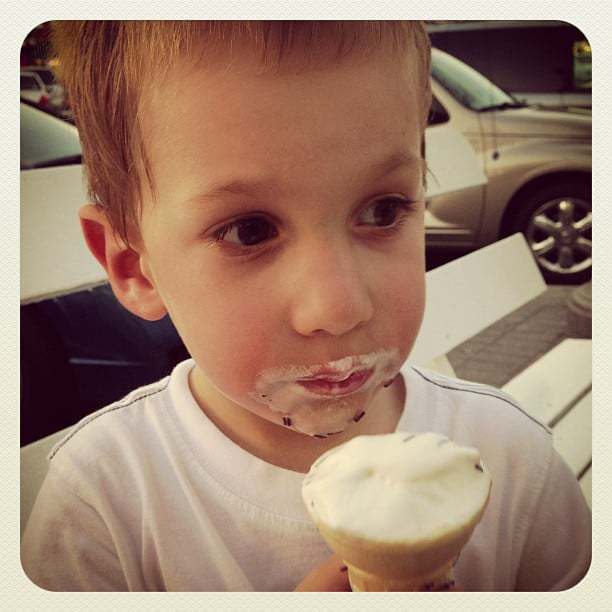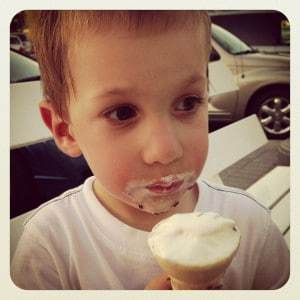 And he doesn't…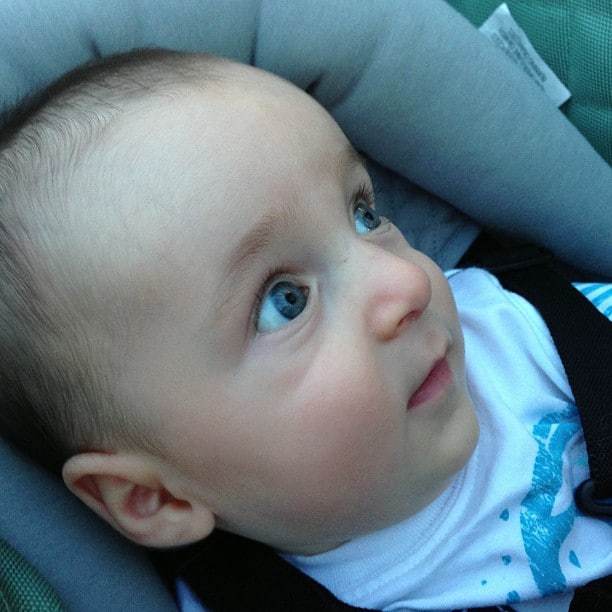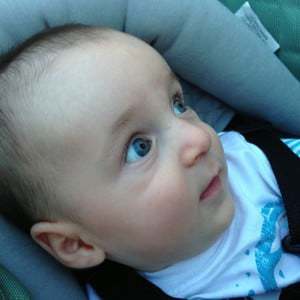 I guess being the big brother isn't so bad, after all.
Anyways, Mommy asked me to remind you about her T-Fal cookware giveaway. She has been using these pots and pans a lot, so she must really like them. So you should go ENTER. Also, make sure you follow her on bloglovin', or enter your email address in that box on the right, so that you never miss any photos of me new recipes, reviews, and giveaways that are coming up.
OK, Mommy's turn…
Something I love and made this week – Slow Cooker Root Beer Pulled Pork from ME! – always a family favorite! (on my Yummy Eats from Cupcakes & Kale Chips Board)
Something I love and will probably never make – Monte Cristo Bread from FoodBabbles – or maybe I will, but I shouldn't because I will EAT.ALL.THE.BREAD!!! I die for Monte Cristos! (from my OMG Food Board)
Something I love and want to bake – Peanut Butter Chocolate Chip Banana Bread from Love From the Oven – all my faves in one place. And it is healthy. Sort of. (on my Breakfast Inspiration Board)
Something I love and want to cook – Roasted Sweet Potato & Quinoa Soup from Noshing With the Nolands – so much goodness here! (from my Soup & Stew Inspiration Board)

Something I love and want someone to make for me – Boston Cream Crepe Cake from Will Cook for Smiles – no way I could ever complete this with The Bug and Baby Smiles around, but if anyone wants to make me one… (on my OMG Food Board)
Something I love and want to put my own spin on – Peanut Butter Cup Ice Cream Sandwiches from The Gunny Sack – so if I stuff them with Greek yogurt, will that make them healthy? (on my Chocolate & Peanut Butter Obsession Board)
What are your "Somethings"? Leave me some links in the comments!
And if you want to see more of my "Somethings", follow me on Pinterest.
Last week, the five most popular recipes were:
#5 –  Buffalo Chicken Sloppy Joes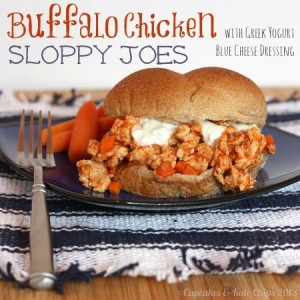 #4 – Salsa Egg Tacos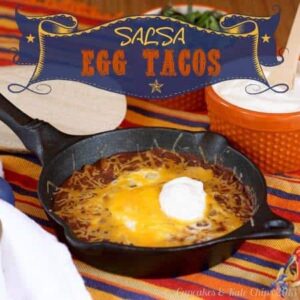 #3 – Banilla Nutella Frozen Yogurt Pops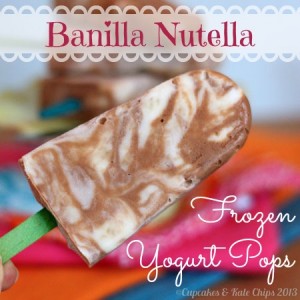 #2 – Carrot Cake & Zucchini Bread "Sushi"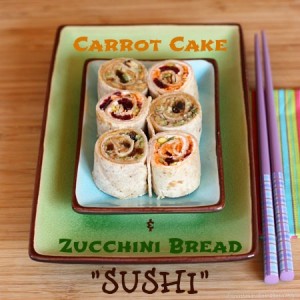 #1 – World's Best Lasagna
This week, well…
I kicked off an awesome Giveaway (you have till Saturday night to enter)…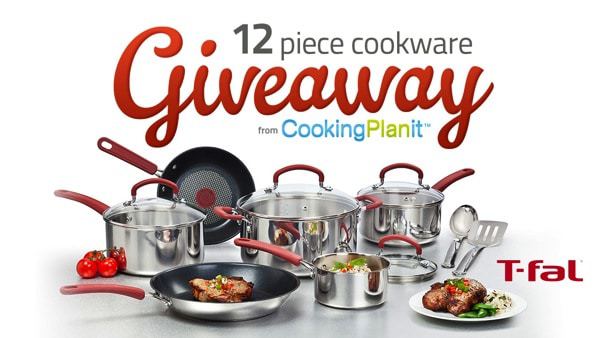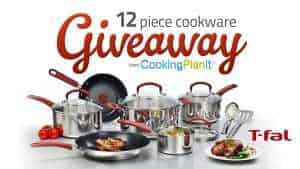 I reminisced about la dolce vita…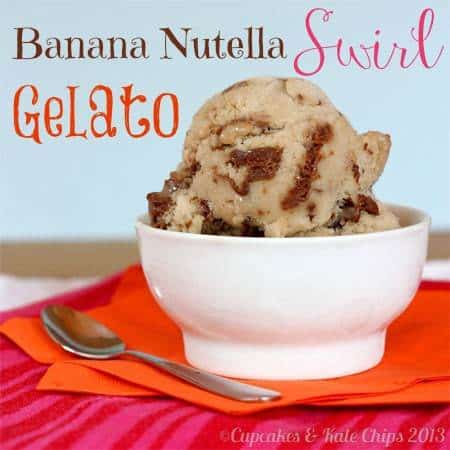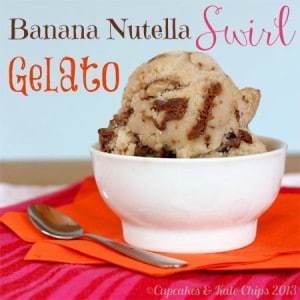 I told you about what I've been cooking in (and what YOU could win)…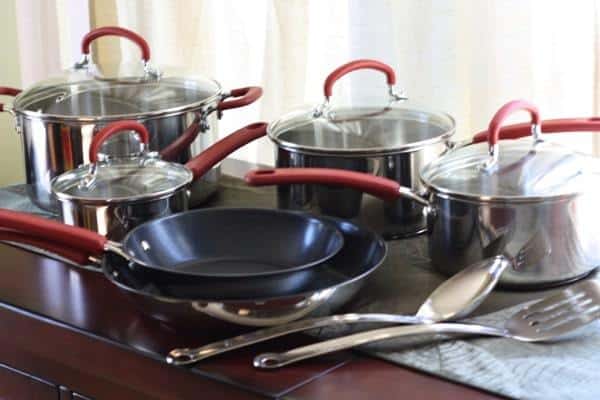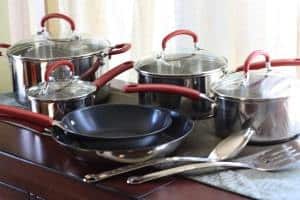 I made an easy dinner, with the help of Cooking Planit…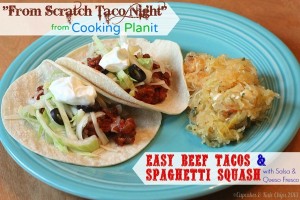 I made lunch…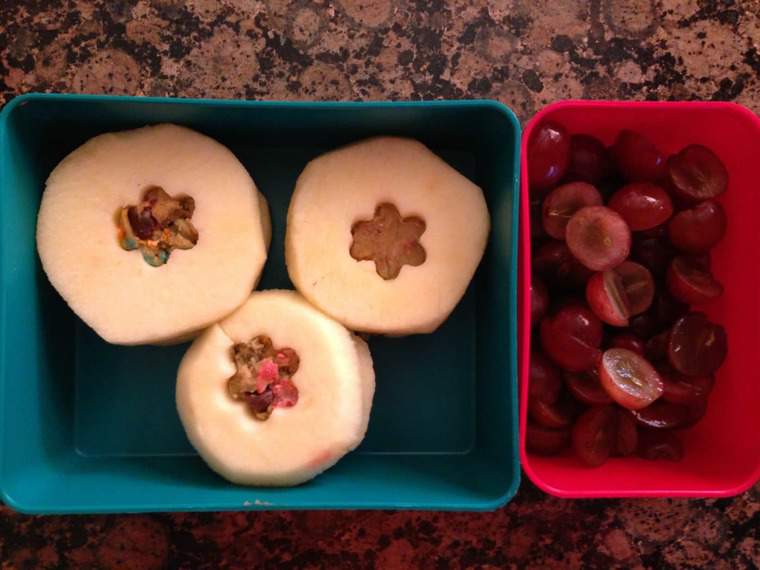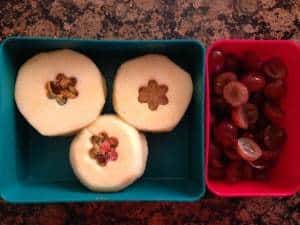 And I made a little fancier dinner, also with some assistance from Cooking Planit…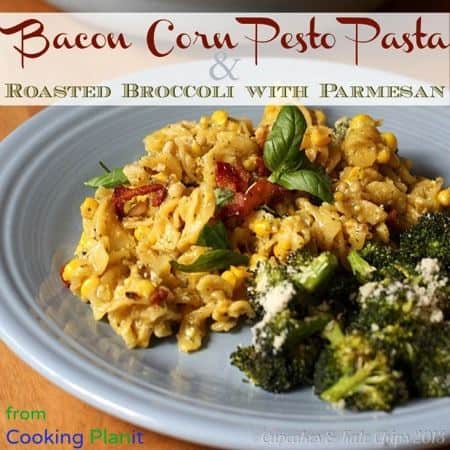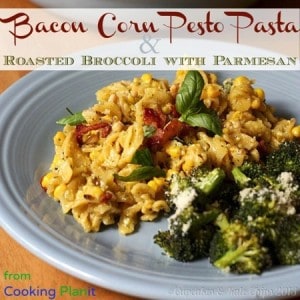 Next week I am going Greek (yes, AGAIN! Can't help it, I love the stuff!):
Sunday – #SundaySupper is having a Labor Day celebration, and I am bringing a healthier treat.
Monday – Mama Monday, and I am hoping to have something super cool to share.
Tuesday – How many healthy foodie trends can I fit into one easy breakfast?
Wednesday – Might try something new – Wayback Wednesday!
Thursday – Going Greek for lunch or dinner.
Friday – Friday Fun!
Have an awesome weekend! As I said earlier, I'd love to see links to your "Somethings", so leave 'em in the comments!