This post may contain affiliate links. Read my disclosure policy.
Hi! It's The Bug, and it's time for some Friday Fun! Last week I went on a pirate adventure…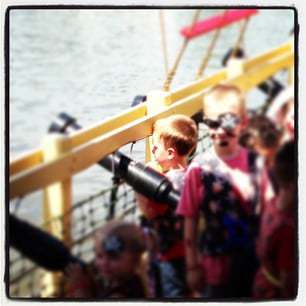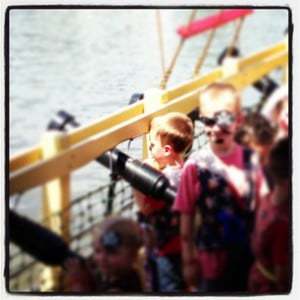 But I'm not sure if I had more fun doing that or eating corn…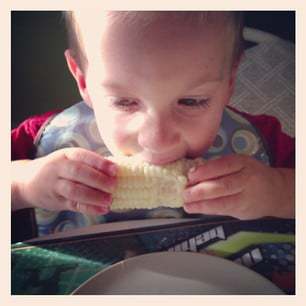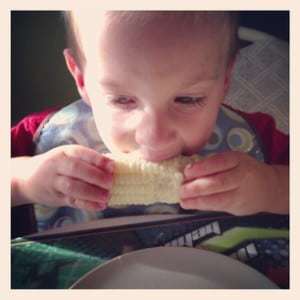 Baby Brudder was just hanging around…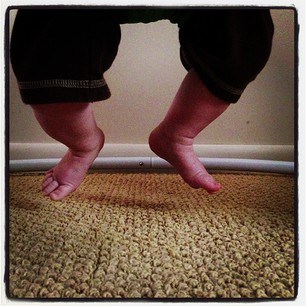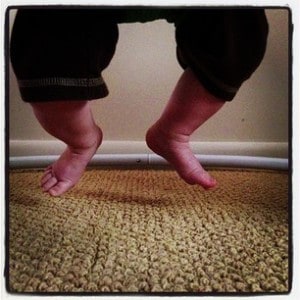 And making some new friends…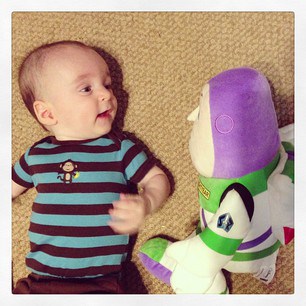 I think I am going to be eating Yoplait Greek FOREVER, but that's OK because it is yummy…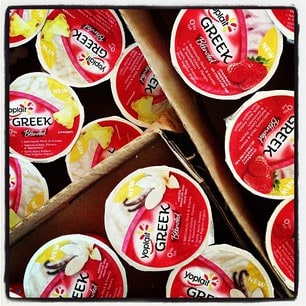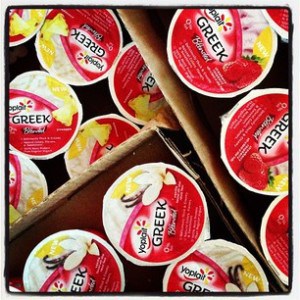 Now go ahead and finish reading. I'll be waiting right here… because… I can't… get out!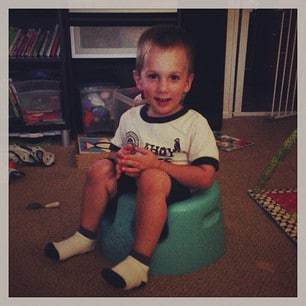 Anyways, Mommy asked me to remind you to follow her on bloglovin', or enter your email address in that box on the right, so that you never miss any photos of me new recipes, reviews, and giveaways that are coming up.
OK, Mommy's turn…
Something I love and made this week – Greek Yogurt Blue Cheese Dressing from ME – you'll find out on Sunday why I whipped some up this time (on my Yummy Eats from Cupcakes & Kale Chips Board)
Something I love and will probably never make – Chocolate Chip, Walnut & Caramel Banana Bread Ice Cream Sandwiches from She Likes Ruffles, He Likes Truffles – because I can't wait for the banana bread to bake and cool to eat my ice cream, but the idea is genius! (from my OMG Food Board)
Something I love and want to eat – Pizza Quinoa Stuffed Portabella Mushrooms from Oh My Veggies – these just sound incredible!! (on my Quinoa Obsession Board)
Something I love and want someone to make for me – Low Carb Elvis Pancakes from Hungry Little Girl – because what is better than someone making you a stack of pancakes. Well, how about pancakes with peanut butter and bananas and chocolate?! (on my Chocolate & Peanut Butter Obsession Board)
Something I love and want to put my own spin on – Chocolate Peanut Butter Cup Cookies Dough Truffles from Inside Bru Crew Life – totally making these using my Chocolate Peanut Butter Cookie Dough Ball (on my Chocolate & Peanut Butter Obsession Board)
What are your "Somethings"? Leave me some links in the comments!
And if you want to see more of my "Somethings", follow me on Pinterest.
Last week, the five most popular recipes were:
#5 – Chocolate & Peanut Butter Frozen Yogurt Bars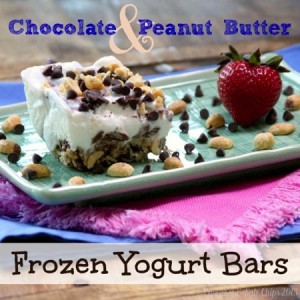 #4 – Lemon Creme Oreo Cheesecake Cupcakes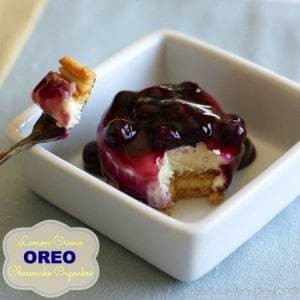 #3 – Zucchini Tater Tots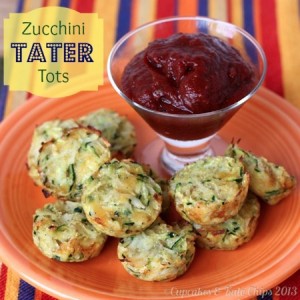 #2 – Cheesy Zucchini Hodge Podge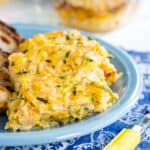 #1 – World's Best Lasagna
This week, well…
I reminisced about falling for The Hubby…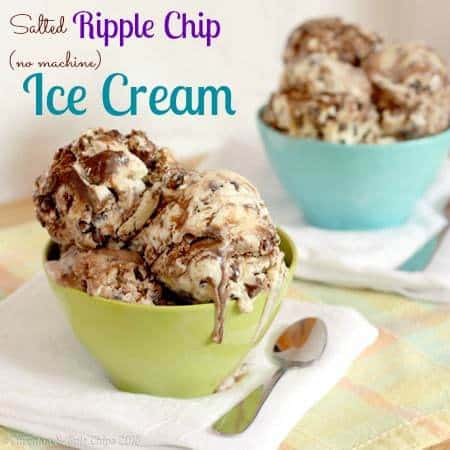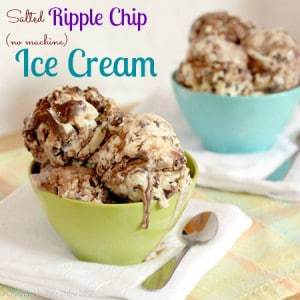 Then told you about one of our big differences…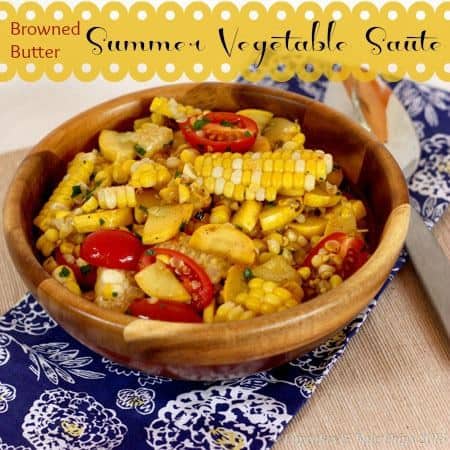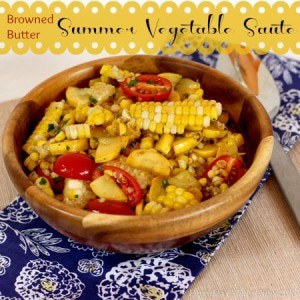 And I had a friend in the kitchen…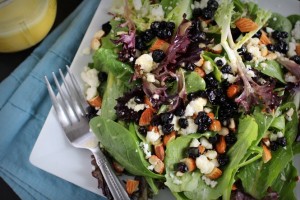 Next week I actually have a plan. It's kind of a mish mosh, but all delicious:
Sunday – #SundaySupper is spicing it up, and I've got something you've likely seen before, but this is my healthier spin on it.
Monday – Mama Monday, and I'm giving you a little teaser for some upcoming reviews and a great giveaway to go along with them.
Tuesday – It's my turn for #WeekdaySupper, and I am sharing one of my more recent "back pocket meals" that is now a staple.
Wednesday – What's in the Lunchbox Wednesday – Camp Edition
Thursday – Improv Challenge Day, and the theme is Chocolate & Vanilla, so I've got some frozen yumminess.
Friday – Friday Fun!
Have an awesome weekend! As I said earlier, I'd love to see links to your "Somethings", so leave 'em in the comments!