Friday Fun!
Disclosure: This post may contain affiliate links. Cupcakes & Kale Chips is a participant in the Amazon Services LLC Associates Program, an affiliate advertising program designed to provide a means for us to earn fees by linking to Amazon.com and affiliated sites.
Hi, it's The Bug, and it's time for some Friday Fun! I got a cookie! Umm, I mean a haircut…
And I finally got to play outside…

MY LATEST VIDEOS
Which is almost as much fun as harassing my brother (who is now walking!)…
He thinks I'm nuts…
But he still loves me!
If you want to see more cute photos of me and the little guy, plus whatever mommy is cooking up in the kitchen, check out her Instagram. And make sure you follow her on bloglovin', or enter your email address in that box at the top of the page, so that you never miss any new recipes, reviews, and giveaways that are coming up.
Don't forget to sign up for Ziplist so you can save recipes from mommy and other bloggers and create shopping lists. She tells you all about it HERE.
I hope you are reading this on Friday, because it's the last day to VOTE for her as one of the voiceBoks Top Food Blogs. She is awesome and I REEEAAALLLY want her to win!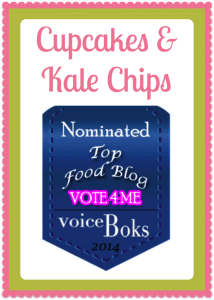 OK, Mommy's turn..
Here are my "Somethings"…
Something I love and made recently – Waldorf Fruit Salad (on my Yummy Eats from Cupcakes & Kale Chips Board)
Something I love and and am just swooning over – Coconut Tres Leches Cupcakes from How Sweet It Is  (on my Cupcake Obsession Board)
Something I love and want to bake –  Unforgettable Chocolate Quinoa Cake from Barefeet in the Kitchen (on my Gluten Free Baking Inspiration Board)
Something I love and want to cook – Tarragon Chicken from girlichef (on my Dinner Inspiration Board)

Something I love and want to snack on – Blueberry Vanilla Greek Yogurt Granola Bars from Half-Baked Harvest (on my Healthy Treat Inspiration Board)
Something I love and want to drink – Frozen Fluffernutter Martini from A Cocktail Life (on my Drinks & Smoothies Inspiration Board)
What are your "Somethings"?  Leave me some links in the comments!
And if you want to see more of my "Somethings", follow me on Pinterest.
The past two weeks, the five most popular recipes were:
#5 – Gluten-Free Deep Dish Carrot Cakes for Two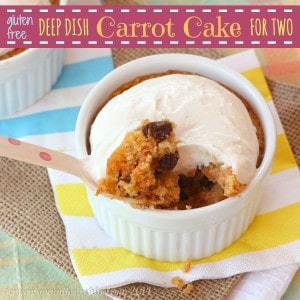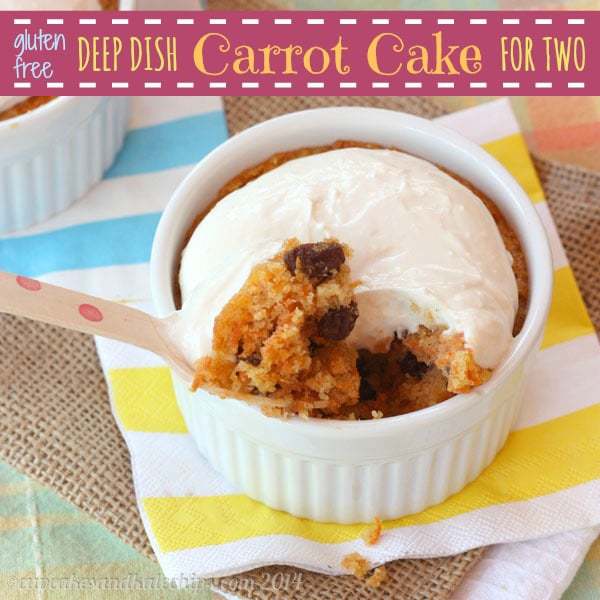 #4 – Milky Way Simply Caramel Flourless Chocolate Cake Roll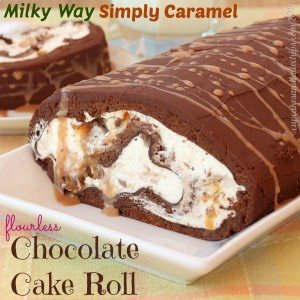 #3 – Baked Cauli-Tots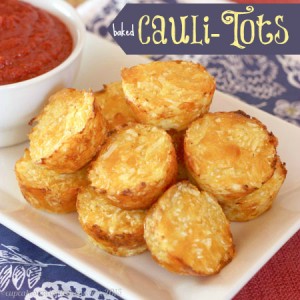 #2 – Flourless Peanut Butter Cup Swirl Brownies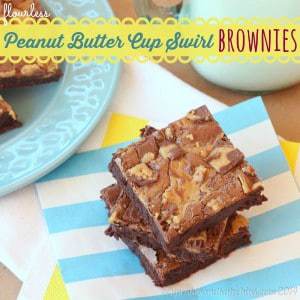 #1 – Balsamic Glazed Cauliflower Wings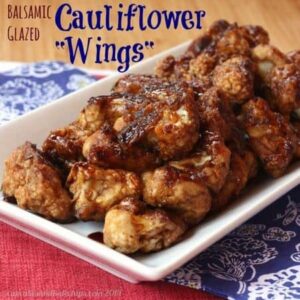 These past two weeks, well…
I had a couple of problems…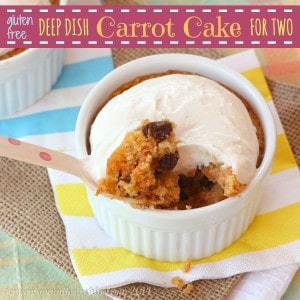 I tricked you…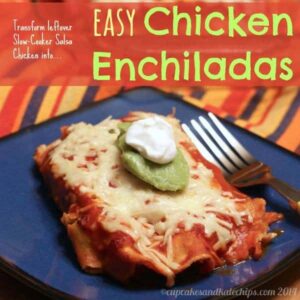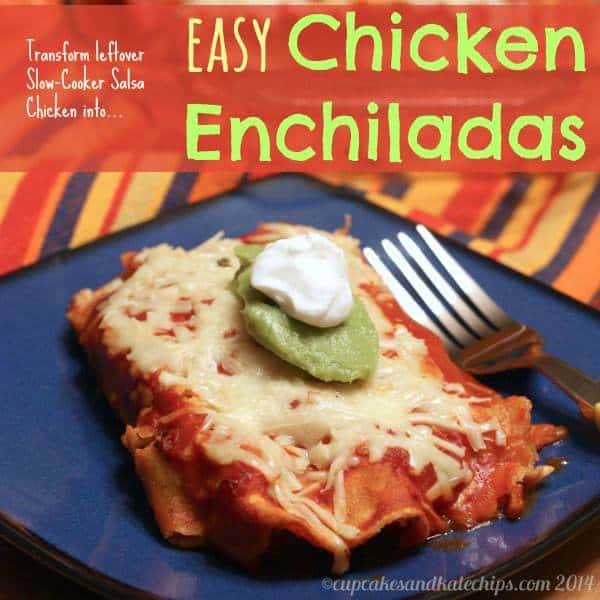 I gave you lots and lots of ideas…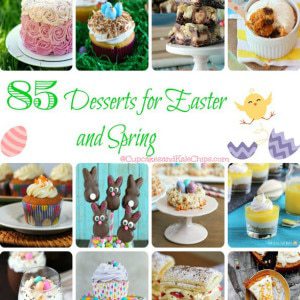 I had some wine and cheese…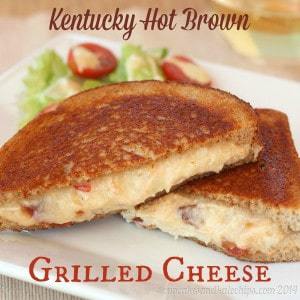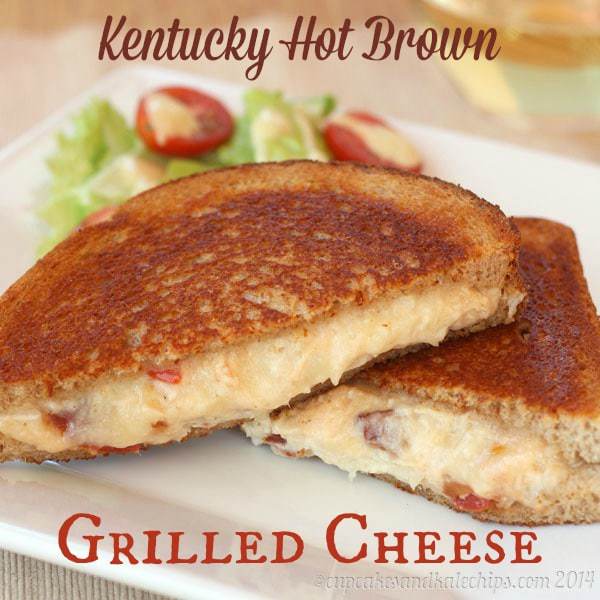 I didn't make mashed potatoes…
My friends and I threw a shower…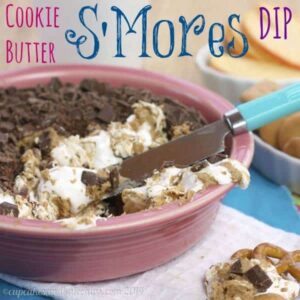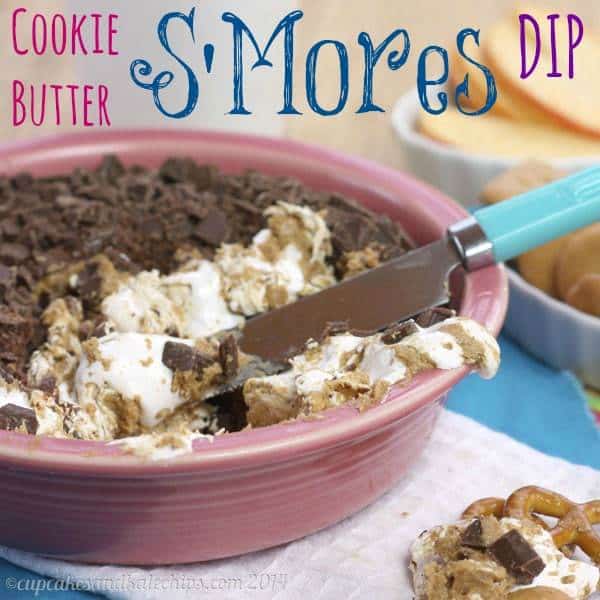 And The Bug and I showed split personalities…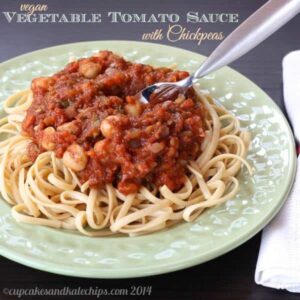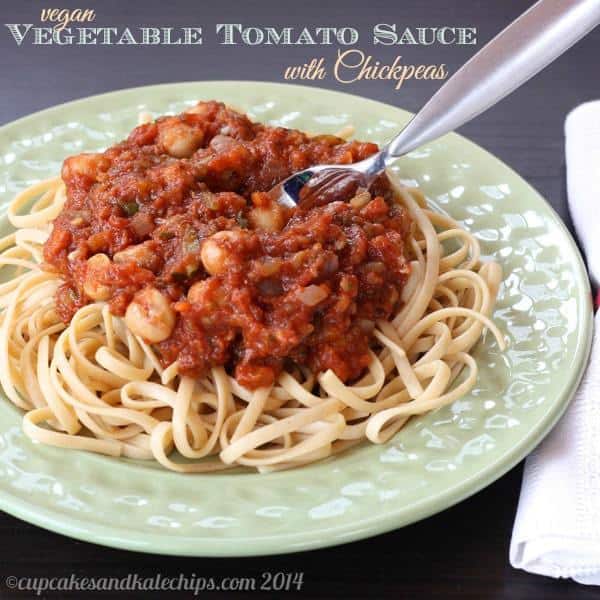 Have an awesome weekend!  As I said earlier, I'd love to see links to your "Somethings", so leave 'em in the comments!