This post may contain affiliate links. Read my disclosure policy.
Hi, it's The Bug, and it's time for some Friday Fun! Did you see last week's post?!  Mommy royally screwed up and didn't save the version with all the photos. And with all of our running around the Bluegrass State, she never even realized. Plus she was too busy to take photos of us this week. The only pictures she has are of that stupid super sweet elf, Poopsie.
So here, she wants you to see this one, because she thinks it's ADORABLE! Whatever!
Personally I think this guy is much better looking. No, not Derek Jeter. The short one!
I mean seriously, I am totally cuter than this dork joker elf.
But we look the best when we are all together.
See!
If you want to see more photos of me behind-the-scenes of life in the Cupcakes & Kale Chips house and kitchen, follow Mommy on Instagram.
And Mommy want me to remind you about your chance to win a $500 Visa Gift Card AND a $600 Visa Gift Card. Darn those rules that say that I can't win since she is hosting the giveaway.
Also, make sure you follow her on bloglovin', or enter your email address in that box on the right, so that you never miss any photos of me new recipes, reviews, and giveaways that are coming up.
OK, Mommy's turn..
Something I love and made this week – Cauli-Tots – they are super popular for a reason!! (on my Yummy Eats Board)
Something I love and and am just swooning over – Sangria Glazed Turkey from Food Done Light – hmmm, maybe New Year's Eve! (on my OMG Food Board)
Something I love and want to bake – ALL.THE.COOKIES.  (my Cookie Obsession Board)
Something I love and want to cook – Sweet Potato Pomegranate Salad from Two Peas & Their Pod – so pretty and yummy! (on my Side Dish Inspiration Board)

Something I love and want to drink – White Cranberry Mimosa from Meet.Make.Laugh – perfection! (on my Drinks & Smoothies Inspiration Board)

Something I love and want to someone to make for me – Carrot Cake with Maple Cream Cheese Frosting from Vintage Kitchen Notes – Paula baked this for me virtually, and I'd love her to bake it for me for real (on my Birthday Cakes for Family and Friends Board)
What are your "Somethings"? Leave me some links in the comments!
And if you want to see more of my "Somethings", follow me on Pinterest.
Last week, the five most popular recipes were: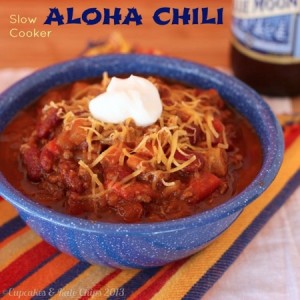 #4 – Apple, Bacon & Cheddar Stuffing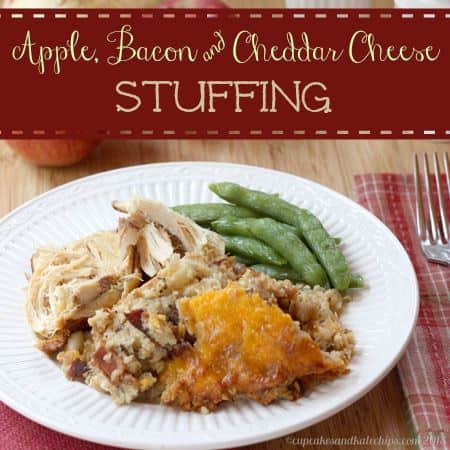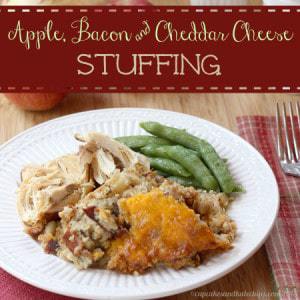 #3 – Corn Pudding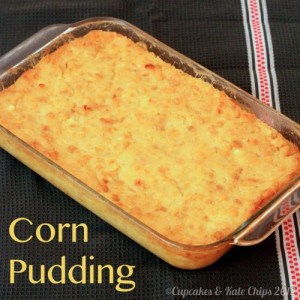 #2 – Maple Sweet Potatoes with Browned Butter Peca Topping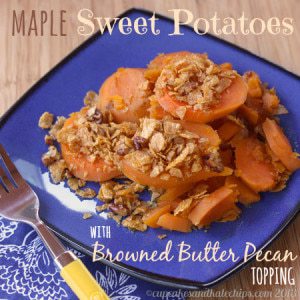 #1 – Browned Butter Whipped Butternut Squash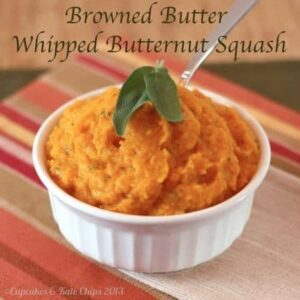 This week, well…
I made you listen to a giggly Bug…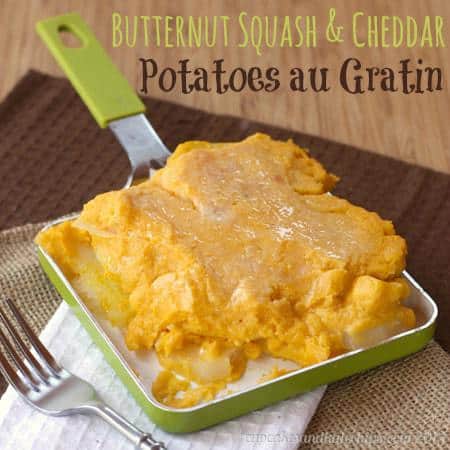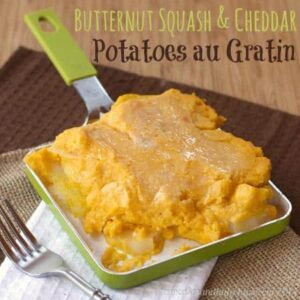 I spread some Holiday Cheer…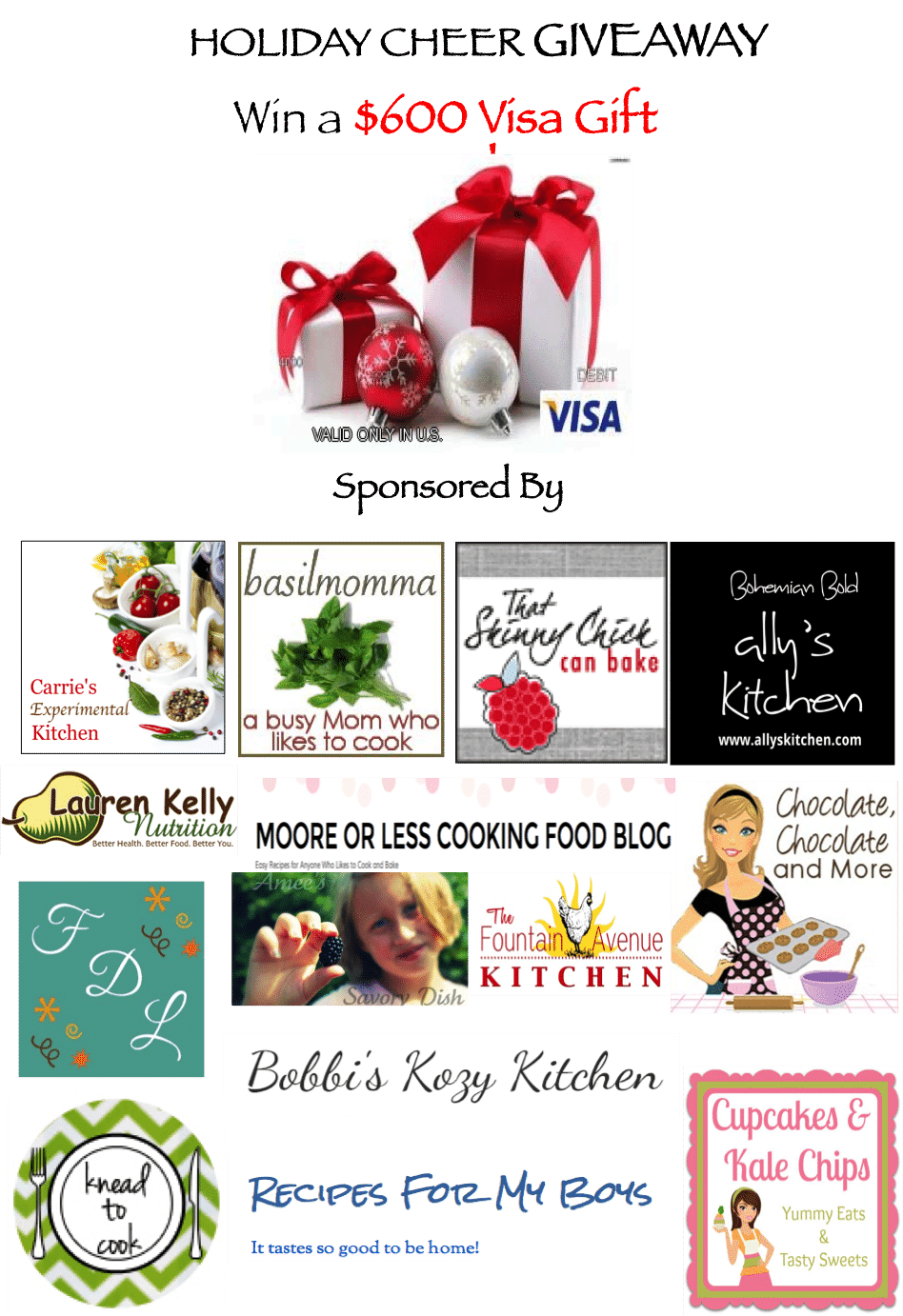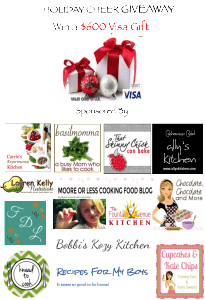 I went PB crazy in a friend's kitchen…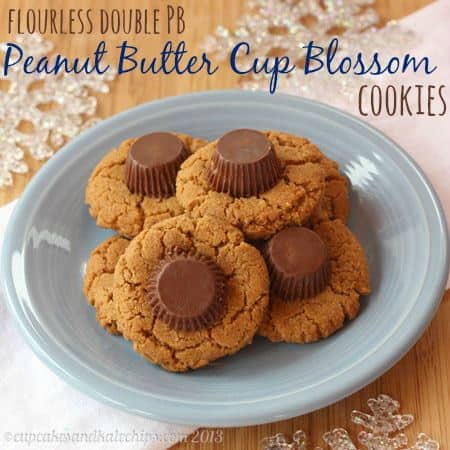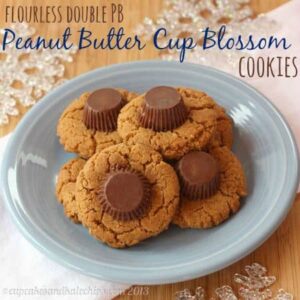 I went WAAAYYYYBACK to last Christmas…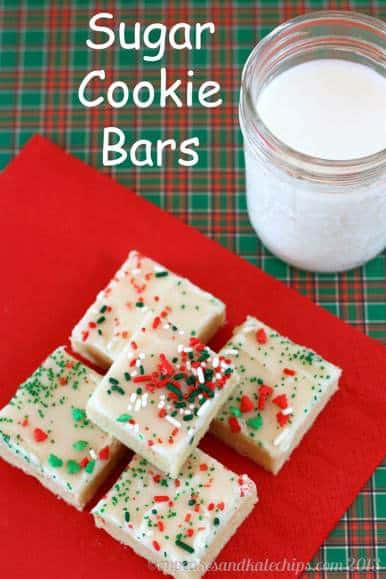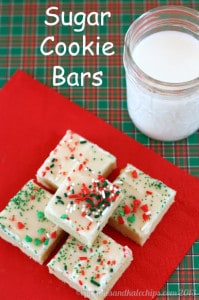 And I used up everything in my fridge…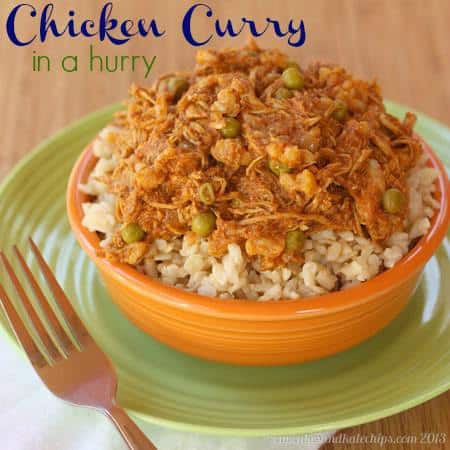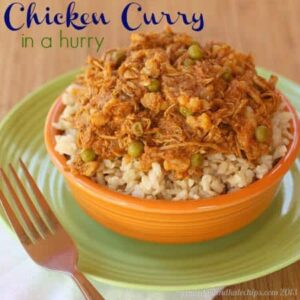 Next week it's #ChristmasWeek, with sweets, treats, and special prizes for YOU:
Sunday – A healthy Christmas breakfast before a weeklong sugar binge starts.
Monday – The #ChristmasWeek fun kicks off with a totally over-the-top sandwich cookie.
Tuesday – How about some cookie cups that I swear are light as a cloud 😉
Wednesday – It's the Food Blogger Cookie Swap, and I can't wait to share the recipe for the goodies I sent out.
Thursday – Since I've been overloading you on sugar, I have a slightly healthier treat.
Friday – Friday Fun!
Have an awesome weekend! As I said earlier, I'd love to see links to your "Somethings", so leave 'em in the comments!