This post may contain affiliate links. Read my disclosure policy.
Hi, it's The Bug, and it's time for some Friday Fun! You know, Halloween is fin and all, but I've got no time for pictures…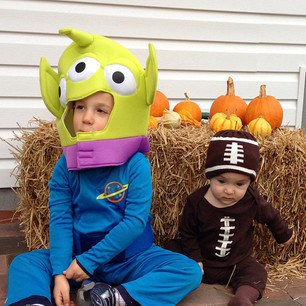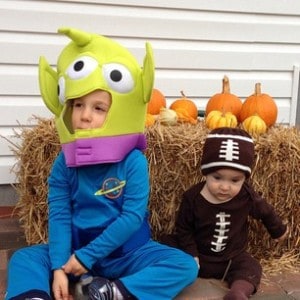 I'm busy keeping everyone healthy…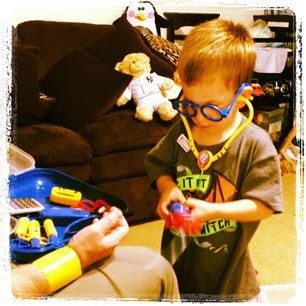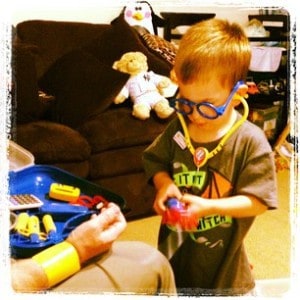 And guiding the animals to safety…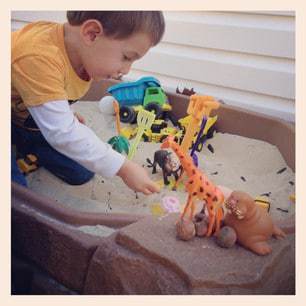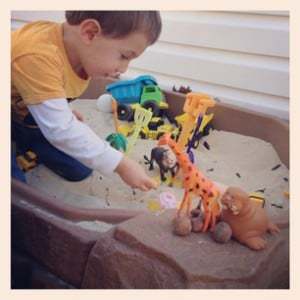 But this guy, not a care in the world…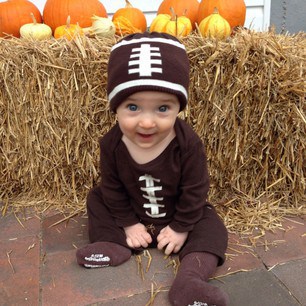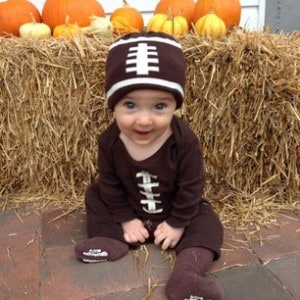 All he does is sit around and smile…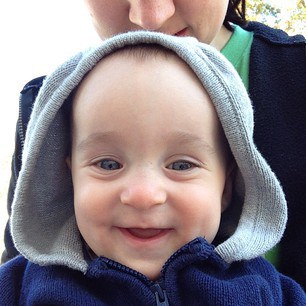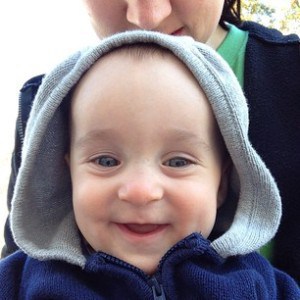 See!
Mommy wants me to remind you that today is the last day to enter your favorite super-nice, generous person in the Thanks for Giving Contest.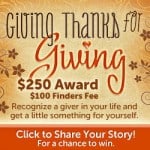 And if you want a fun prize pack including some yummy stuffing, you should enter this giveaway.
If you want to see more photos of me behind-the-scenes of life in the Cupcakes & Kale Chips house and kitchen, follow Mommy on Instagram.
Also, make sure you follow her on bloglovin', or enter your email address in that box on the right, so that you never miss any photos of me new recipes, reviews, and giveaways that are coming up.
OK, Mommy's turn…
Something I love and made this week – The Greek Yogurt Bechamel from the Moussaka from Sumptuous Spoonfuls – this was an amazing topping for a recipe that you will see on Sunday!! (on my Dinner Inspiration Board)
Something I love and will probably never make – Molasses Waffle Cookies from Jen's Favorite Cookies – because stupid me got a Belgian waffle maker which I never use and probably won't work for something like this. I think I need to put a regular one on my Christmas list (unless there are any companies out there that want to send me one to "review"). (on my OMG Food Board)
Something I love and want to bake – Rustic Loaded Sticky Buns from Cooking in Stilettos – OH. YES. PLEASE. (on my OMG Food Board)
Something I love and want to cook – Steak Blue Cheese Pizza from Dizzy, Busy & Hungry – I am totally dying over this pizza! (on my Dinner Inspiration Board)

Something I love and want to make and slather on everything – Chocolate Chip Coconut Butter from how Sweet Eats – or maybe I'll just use a spoon! (on my Ingredients, Condiments, etc. Board)
Something I love and want to put my own spin on – Creamy Pumpkin Risotto from Vegan Mother Hubbard – gonna be honest, I want to make a non-vegan version of this. (on my Pumpkin Obsession Board)
What are your "Somethings"? Leave me some links in the comments!
And if you want to see more of my "Somethings", follow me on Pinterest.
Last week, the five most popular recipes were:
#5 – Chocolate Pumpkin Spice Smoothie
#4 – World's Best Lasagna
#3 – Mrs. A's Skillet Lemon Chicken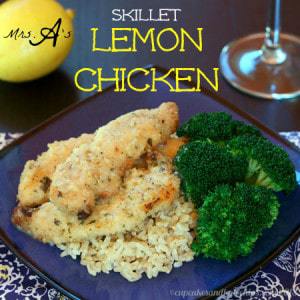 #2 – Baked Cauli-Tots

#1 – Sesame Glazed Cauliflower "Wings"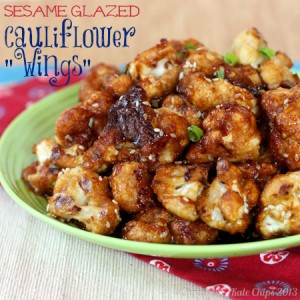 This week, well…
I told you about my candy-hoarding practices…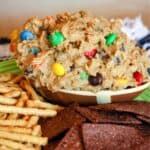 I joined some friends to throw a bridal shower for out dear friend Becca's Halloween wedding…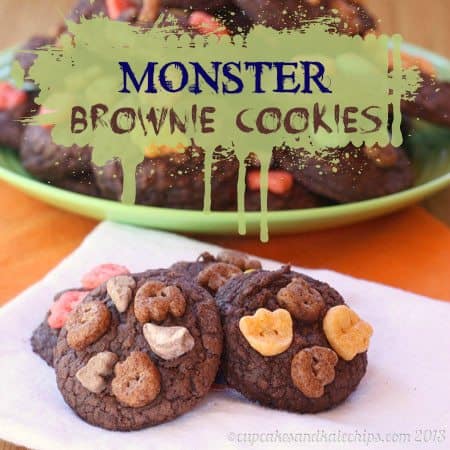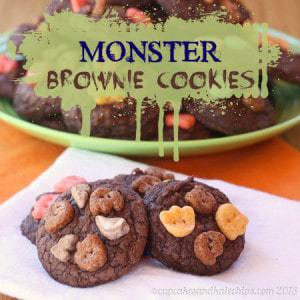 I took a pumpkin break…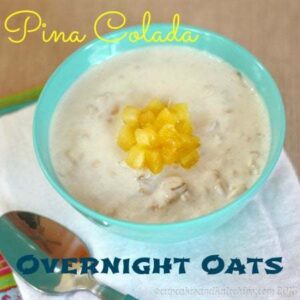 I went wayyyyyback with a monster of a pie…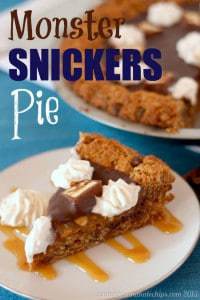 And I told you why you probably don't want to eat my grandma's stuffing (and there's a giveaway!!)…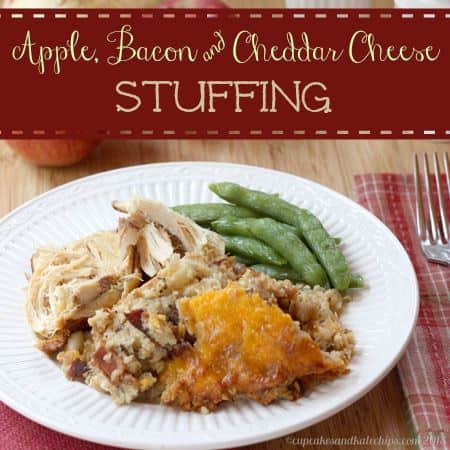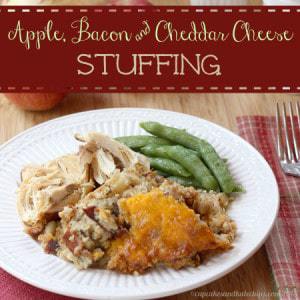 Next week I am pretty much going to be sharing family dinners:
Sunday – #SundaySupper is traveling to the Middle East, and I reinterpreted a classic dish.
Monday – Mama Monday – tons of ways to use up all that leftover candy.
Tuesday – #WeekdaySupper has the flavors of fall simmering in your slow cooker.
Wednesday – Wayback Wednesday, and one of our favorite dinners
Thursday – I'm thinking maybe some quiche.
Friday – Friday Fun!
Have an awesome weekend! As I said earlier, I'd love to see links to your "Somethings", so leave 'em in the comments!